Many couples are looking for a destination wedding these days, and it's pretty clear why: you can have your wedding in a tropical paradise on an exotic beach! The location will be unforgettable no matter what destination you choose, but it is important to make sure that the groom feels comfortable too.
Trends in destination wedding groom fashion have evolved in many ways since its origin, but one thing has remained the same; grooms should complement their brides! Grooms today are more fashion-conscious than ever before, which is why understanding both wedding dress codes and groom's attire etiquette is essential. Welcome to the Destify Tailorhouse, let's check out our top groom fashion trends:
A Comfy Groom Is a Happy Groom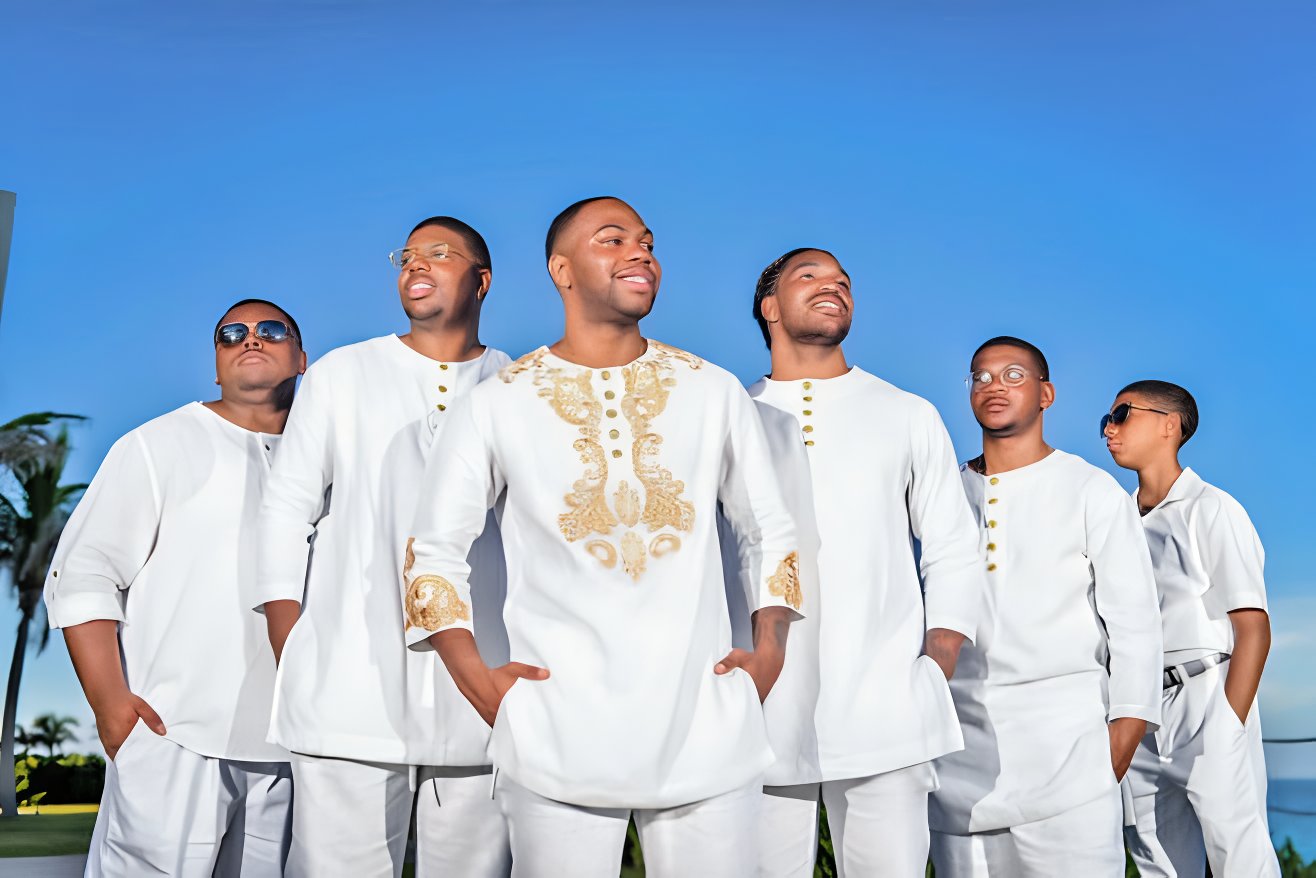 A lighter loose version of your dress jacket is encouraged for beach weddings, in addition to the current trend of fitted or slim fit fabrics with manmade materials. It's also preferable to wear linen, cotton, or any other natural fabric that is well adapted to the hot climate and tropical weather. A light-colored, long-sleeve linen shirt with strong character, such as the Mexican weddings shirts, have been a top choice.
Linen is durable but breathable; it only wrinkles when wet so it can travel well and if needed, it can be pressed with an iron while still damp without damaging its natural fibers. Comfortable slacks shouldn't be too tight, but make sure they fit well so you don't have to pull them up repeatedly.
Complement your Destination Wedding Colors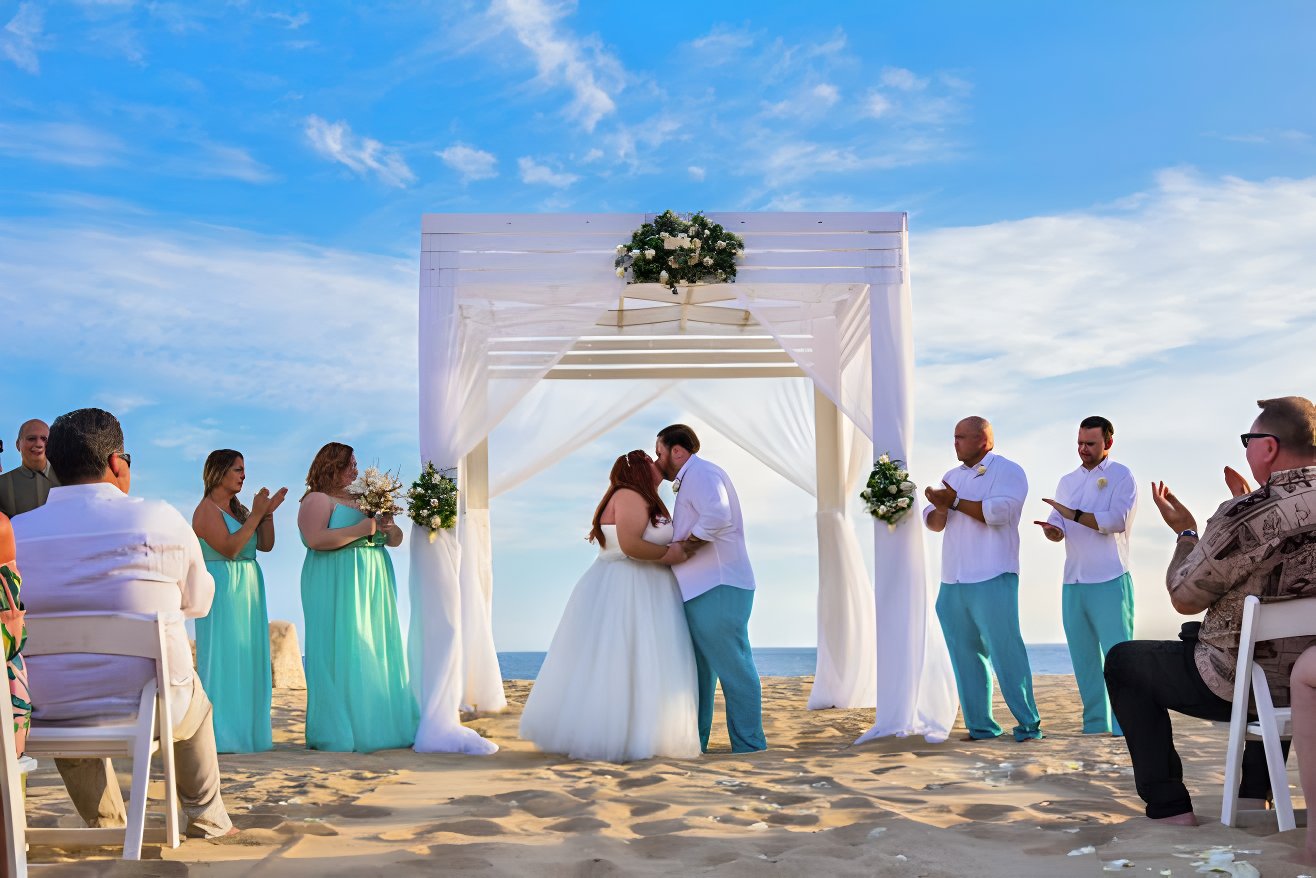 The groom's clothing should commemorate the choice of a destination wedding. Their clothes should be unique and represent the style of the location that they have chosen for their wedding. They should also coordinate with the colors and style of the wedding party.
Destination wedding fashion can be light and airy. From crystalline sand beach venues to lush garden aisles, this relaxed and carefree style can elevate your matrimony.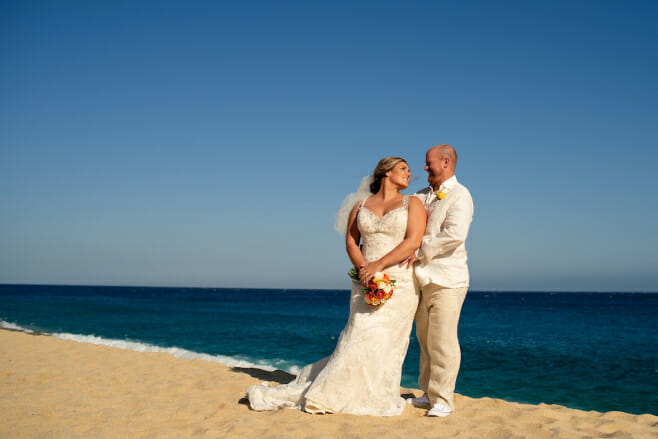 The best colors are neutrals that will blend in with your surroundings. If your wedding is on the beach, there's no better color than white. It's perfect and it makes everyone look even more tanned and gorgeous.
Khaki and beige may come across as very casual colors as well. If you pair them with a nice formal outfit, the look will definitely balance out. For instance, some white pants combined with a khaki blazer and a silk linen makes for a great lightweight grooms attire.
Dapper and Dashing All in One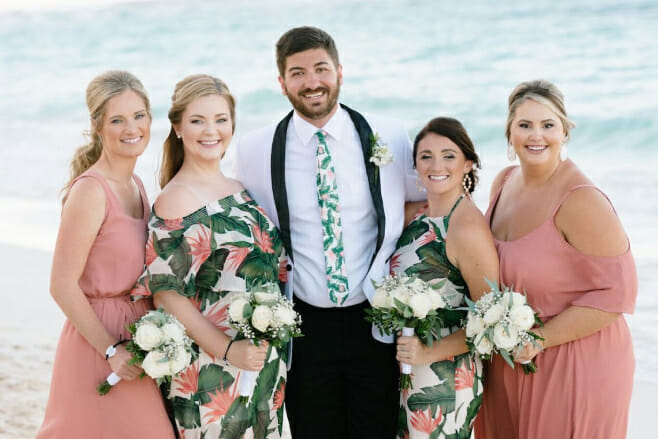 Looking dapper in a bow tie and suit, the groom is ready to celebrate and look chic! This fun-loving fashion choice is perfect for a groomsman who wants to feel stylish and comfortable on his big day.
Adding a touch of personality to your wedding can be as simple as dressing up your socks! The groom and groomsmen can either all wear the same color, or different colors in the same pattern. It's a fun way to add some flair and show off your individual style on one of the most important days of your life.
When it comes to destination wedding groom fashion, there are no hard and fast rules. While some couples may choose to stick with traditional attire, others might opt for something a little more unique. No matter what you decide, make sure that you feel comfortable and confident in your outfit.
Got a destination in mind to pair with your elegant attire? Follow the button below to connect with one of our Destify Booking Coordinators today: