This is your Destify Captain speaking. We're making our way from the runway and to your ravishing Mexico retreat. Welcome to your gateway to the Pacific Coast of North America, where azure waters and emerald gardens are just hours from LAX. So, let's hop on Sepulveda, head to the terminal Starbucks, and get yourself to a poolside latte. We're highlighting 5 Mexico Resorts you can get to quickly from LAX:
Los Cabos, Mexico Resorts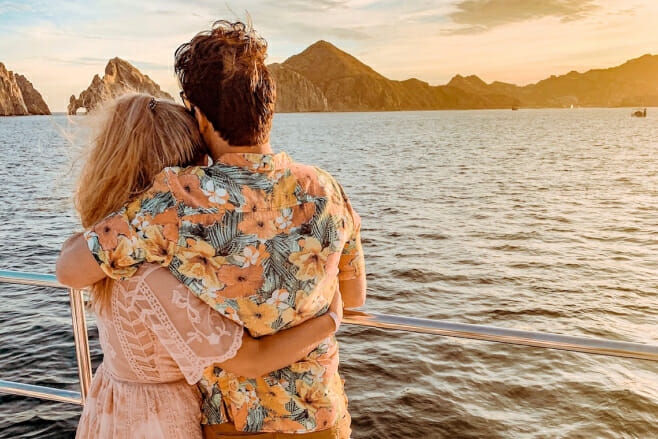 Kicking off our destination list, we take a short Harry Potter-length flight to Los Cabos! A popular vacation site across all generations, Los Cabos features a wide selection of all-inclusive resorts perfect for every traveler's needs and wants.
From enchanting wedding spaces framing the world-famous El Arco rock formation to elegant accommodations fit for royalty, these Mexico resorts will convince you to extend your stay. The heartbeat and soul of Baja California, Los Cabos features vibrant nightlife, world-renowned cuisine, and unforgettable excursions such as ATV tours and zip-lining.
Flight Time: 2.5 hours
Recommended Movie: Harry Potter and the Goblet of Fire
Recommended TV Show: 5 episodes of The Office
Hyatt Ziva Los Cabos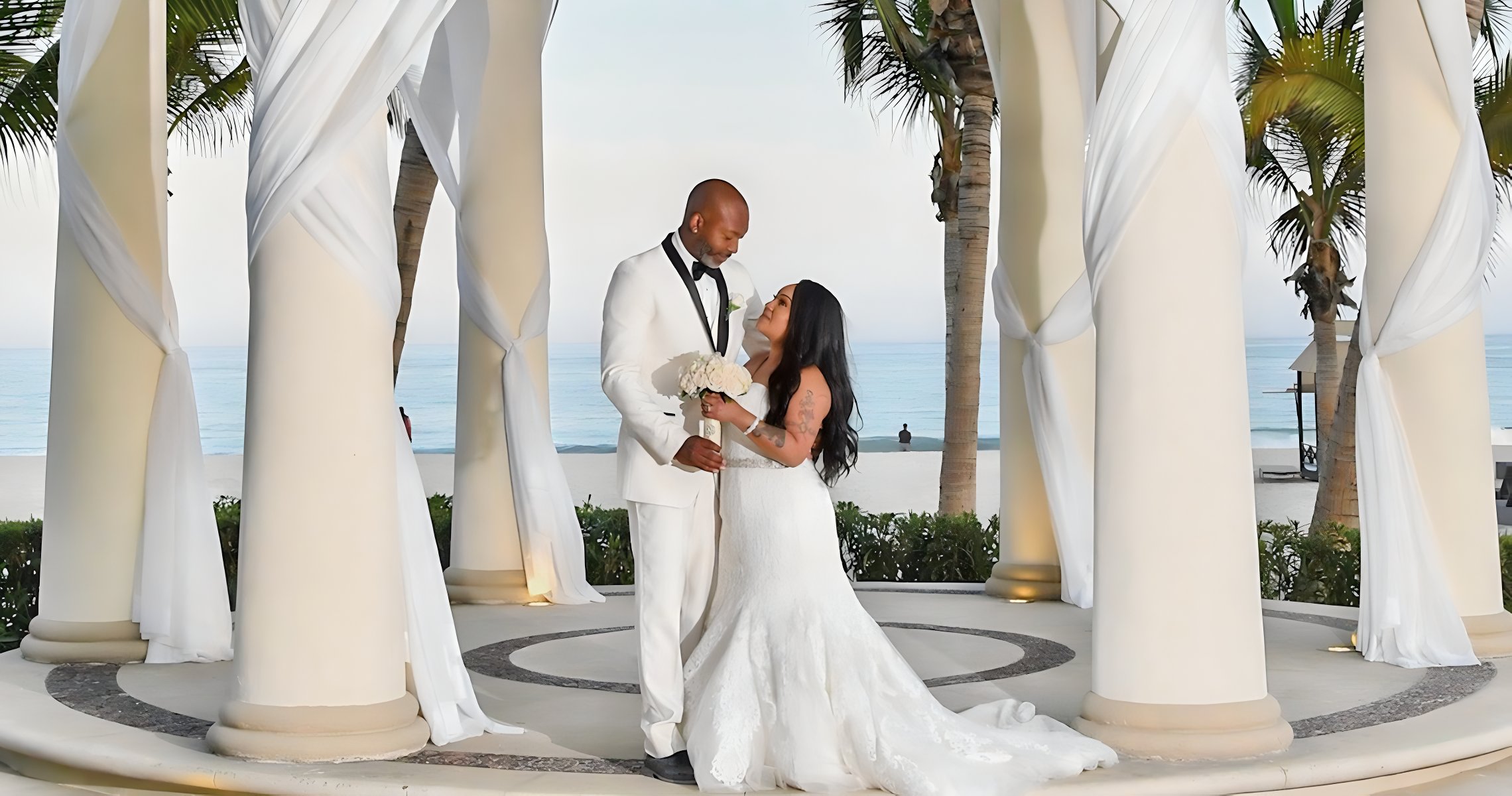 Luxury prospers at the all-inclusive Hyatt Ziva Los Cabos. Appointed on a glorious stretch of crystalline golden sand, the resort has everything you need to optimize your destination wedding and vacation experience. Kick back with a refreshing mojito, where private cabanas and a vast array of infinity pools beckon your name. Need to speed things up? Take in the sights and sounds of professional performers each evening, whose skills range from fire-juggling to contemporary Mexican dancing.
For those tying the knot, you'll become enamored with Hyatt Ziva's meticulously crafted venues and affordable wedding packages. Get lost in the whimsical beauty of the Pacific while walking the aisle to your Oceanfront Gazebo ceremony. After a stunning start to your matrimony, continue the party with a gorgeous Lagoon Deck cocktail party and reception, where 250 of your favorite people can witness your love.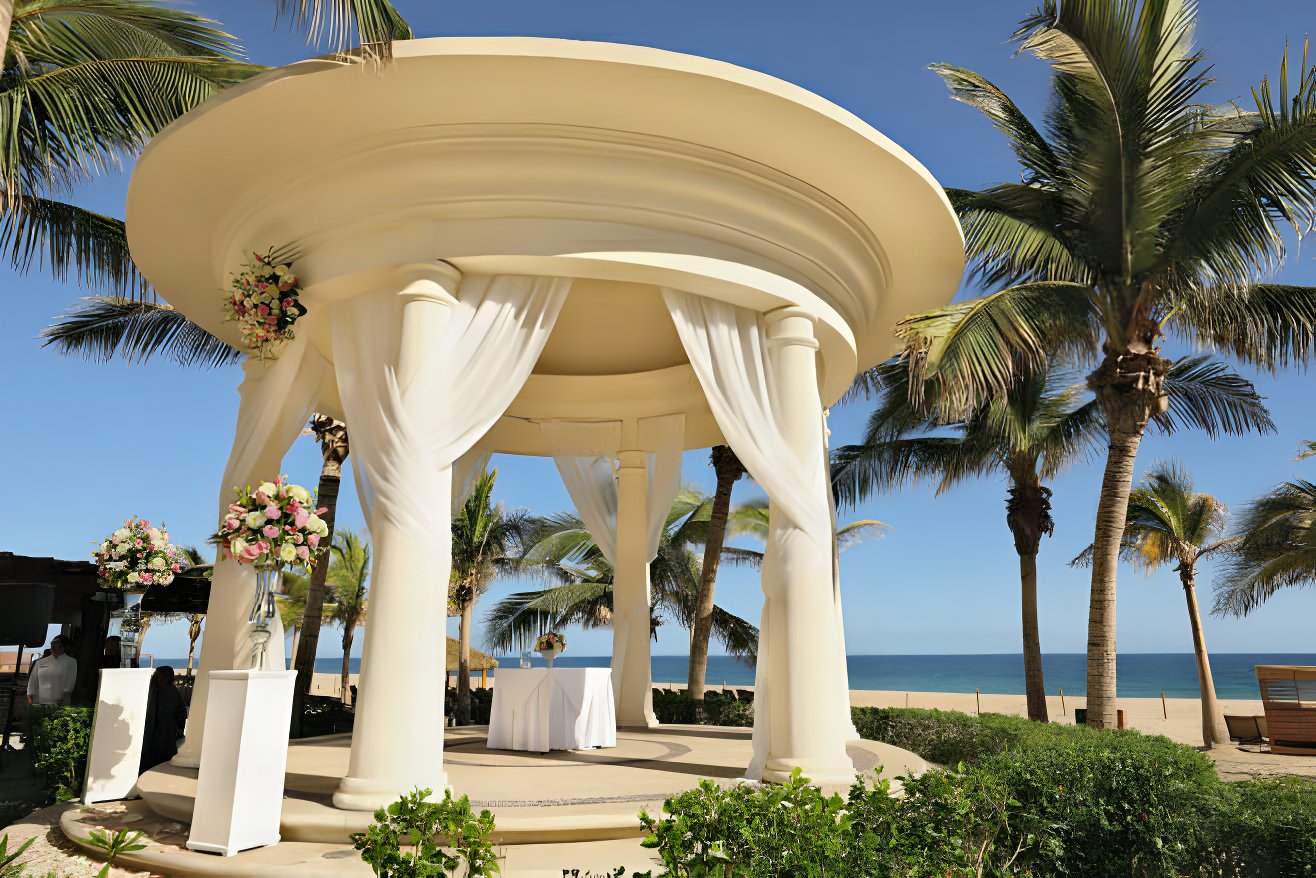 Hard Rock Los Cabos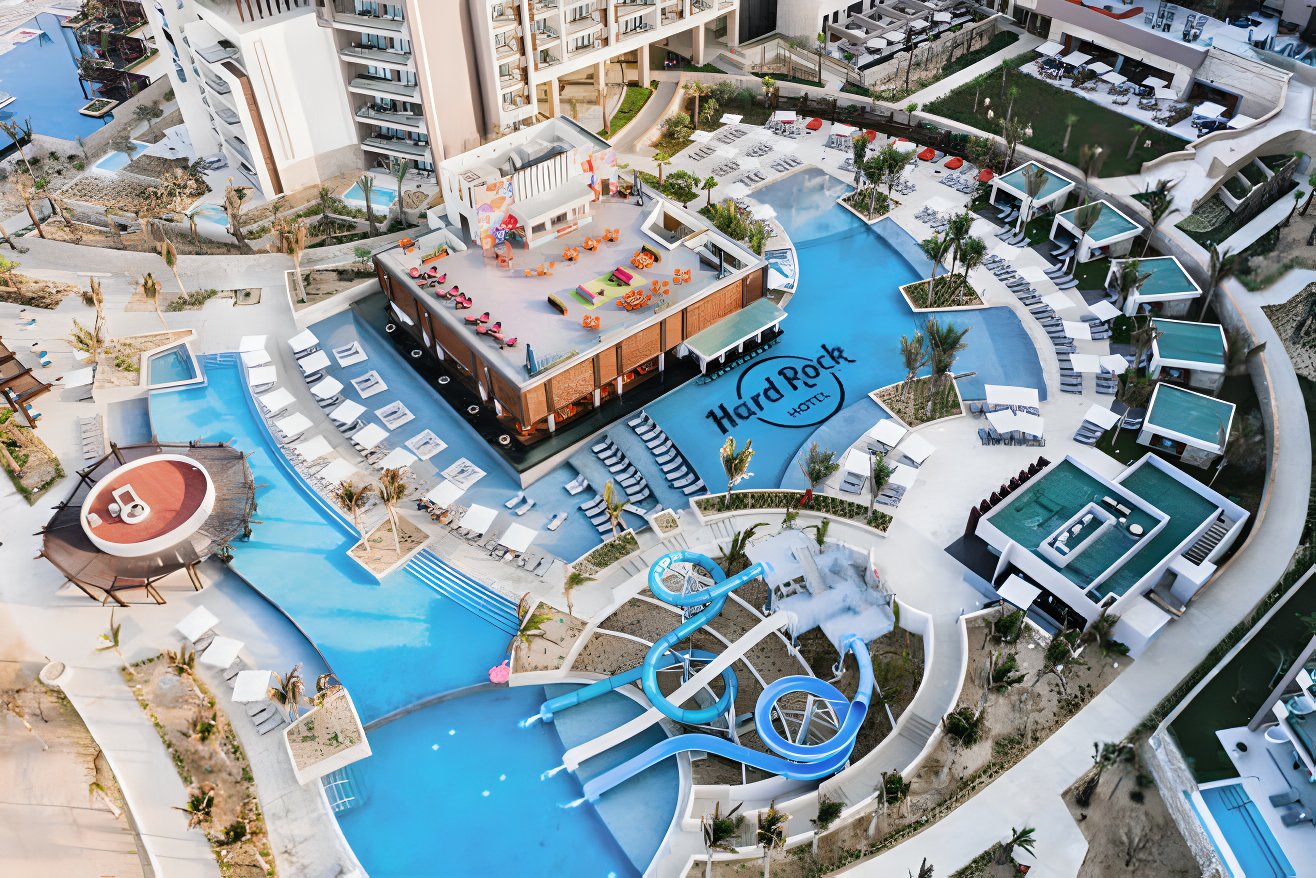 Do you hear that? That's the sound of your rocking Cabo vacation at Hard Rock Los Cabos. Donning the globally-acclaimed Hard Rock name, this property lives up to every expectation and more. Infused with harmonious amenities and all-inclusive splendor, the resort radiates the kind of elegance you need from your Mexico retreat. Take a dip into world-class gastronomy and mixology, as Hard Rock boasts an impressive 17 fine dining options.
Thinking of completing your love story in Cabo? Take advantage of the hotel's dazzling destination weddings. Skillfully designed by award-winning wedding planner Colin Cowie, each Hard Rock Los Cabos wedding blends musical elements and unique contemporary structures into one unforgettable celebration.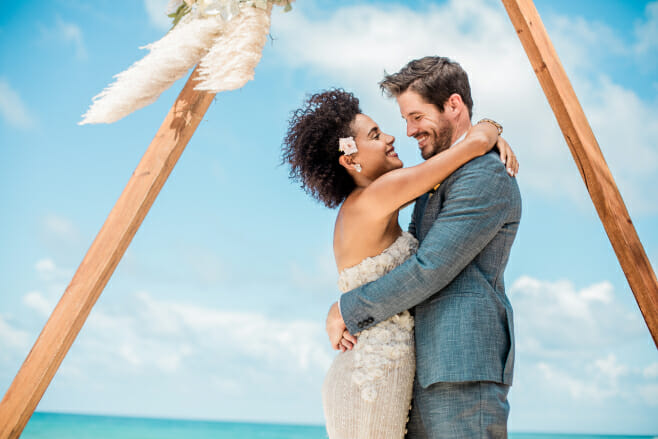 Breathless Cabo San Lucas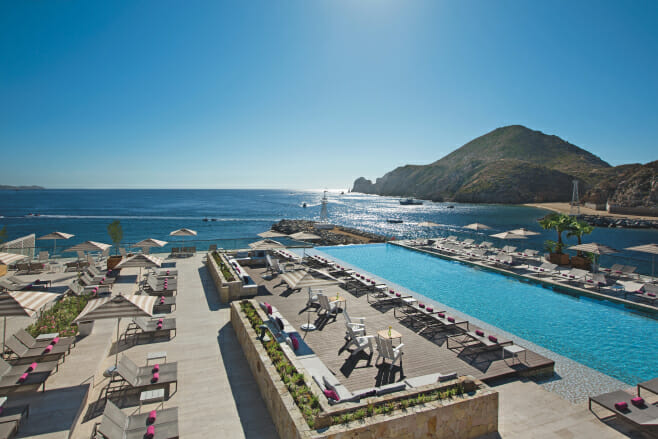 Leave the kids at home and savor the chic halls and luxuries of Breathless Cabo San Lucas. This one goes out to all you lovers who just need a break from soccer practices and carpooling schedules. Whether you're getting married or longing for a Mexico getaway, Breathless Cabo San Lucas delivers an adults-only retreat for everyone's speed. Lounge at the Xhale Club, where your private pool party and exclusive services await. Or leverage the resort's popular spa treatments complete with hydrotherapy and exfoliating facials.
Get ready for the wedding pampering of a lifetime. Because at Cabo San Lucas, your wedding takes priority over everything else. Hosting one wedding per day, the resort guarantees your special day is truly secluded and uniquely yours. Choose from a scintillating array of venue options such as the marina-view Purple Rooftop Lounge or a classic El Medano Beach set-up.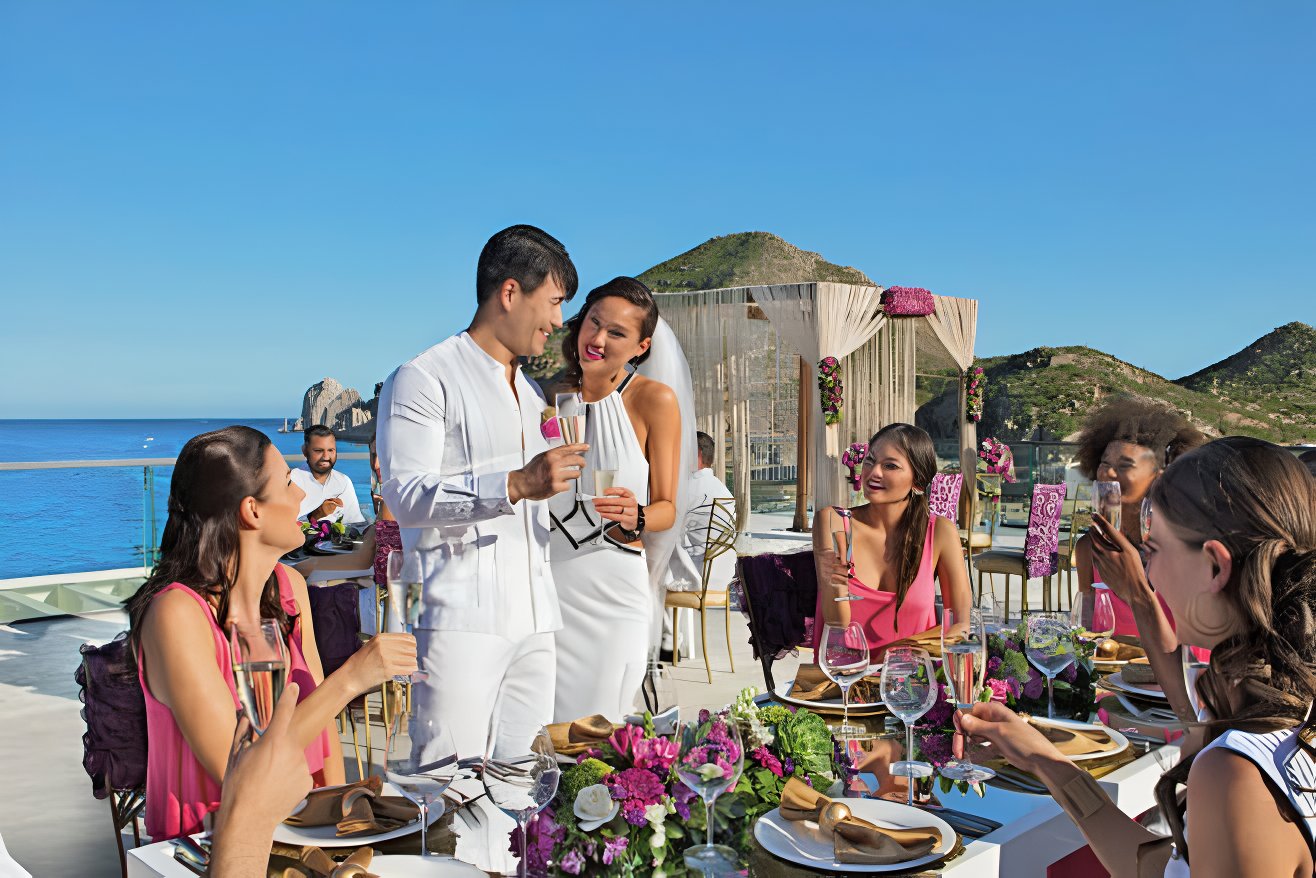 Puerto Vallarta, Mexico Resorts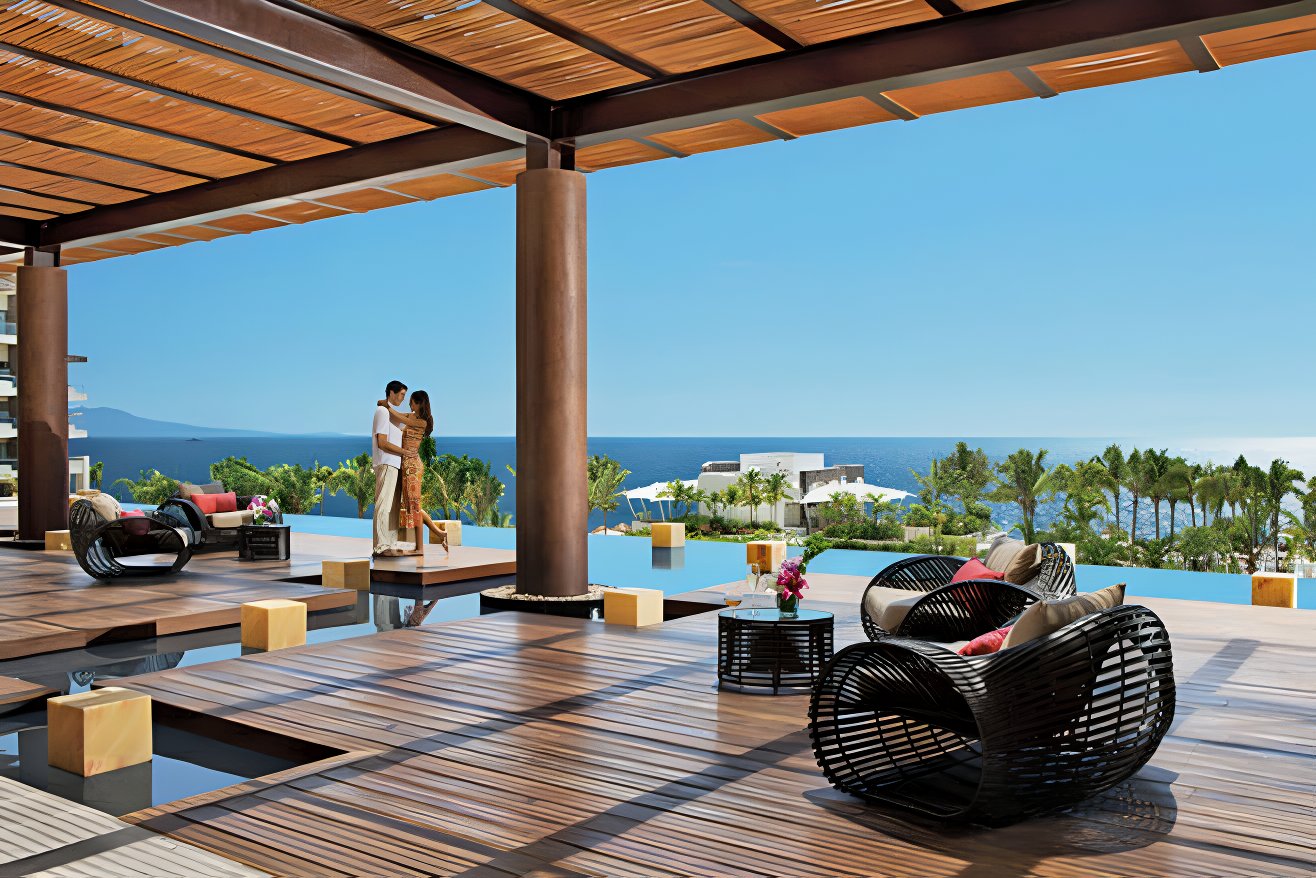 Weddings in Puerto Vallarta are known for the city's stunning sunsets, which turn the entire area a beautiful hue of orange at night. Puerto Vallarta, on Mexico's Pacific coast, offers rugged vistas, deep blue water, and darker sand for weddings of 20 or more guests. It truly sets the tone for your vacation wedding in Puerto Vallarta.
Most Mexico resorts in Puerto Vallarta are less than 30 minutes from the city center, providing convenient access to the city's cultural attractions, ancient churches, and local fish markets. The charming Old Town, with its trademark cobblestone walkways, provides a look into traditional Mexican culture and has more bars, restaurants, and stores per square foot than any other city in the country.
Flight Time: 3 hours
Recommended Movie: Avengers: Endgame
Recommended TV Show: About 3-4 episodes of Grey's Anatomy
Secrets Vallarta Bay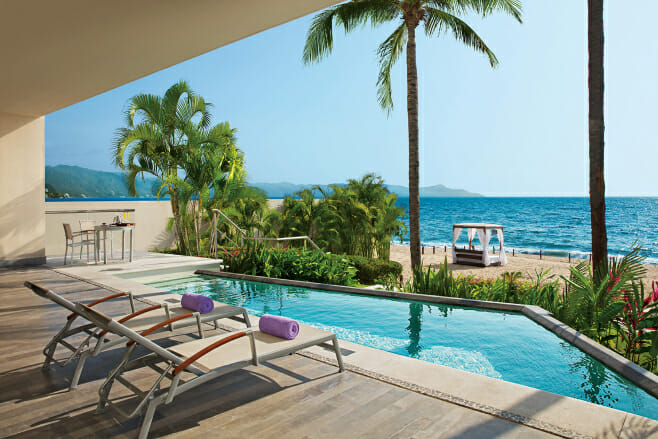 The Secrets Vallarta Bay hotel in Puerto Vallarta is located only steps from the iconic El Malecon boardwalk, making it ideal for a dynamic and colorful destination wedding on Las Glorias Beach. Situated on the golden beaches of the Pacific coast, this vibrant oceanfront AAA Four Diamond resort provides adults 24/7 access to refreshing infinity pools and a wide range of exciting activities. Learn how to ride horseback through the pristine beaches or compete against your fellow travelers on the tennis court!
Your Secrets Vallarta Bay wedding guests will have access to fantastic nightlife as well as the stunning Pacific blue waves. Families may want to consider the adjoining NOW resort next door. Throughout, every detail of your wedding ceremony will be attended to and wrapped in luxury.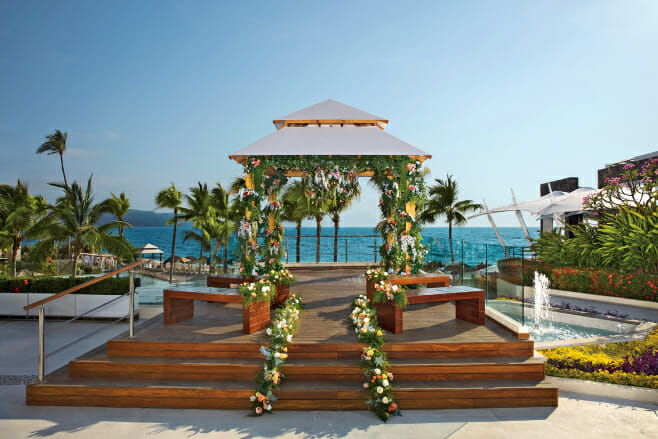 RIU Vallarta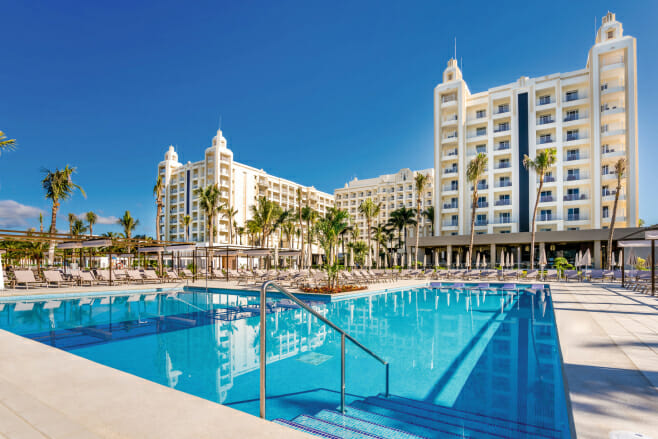 RIU Vallarta is located on the Playa de Flamingos beach in Riviera Nayarit, with beautiful views of the Pacific Ocean. There are two pools with hydromassage sections and direct beach access, as well as a private beach area reserved only for hotel guests. After your RIU Vallarta wedding reception, guests may enjoy a great evening on-site at the resort's nightclub. Explore the adjacent Cuale River Island and the Marieta Islands, which are famed for their famous hidden beaches, on a romantic day trip.
Your RIU Vallarta wedding will shine brightly with palm-palms surrounding the white art-deco style edifice. Make your destination wedding as memorable as possible by taking advantage of the resort's unique and natural setting, which includes the opportunity to interact with dolphins, whales, and sea turtles!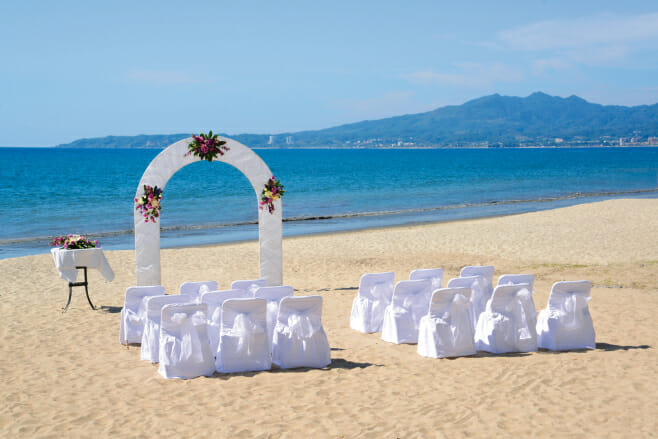 Want to view more high-end Mexico resorts? Follow the button below and discover our elegant Destify Top Resorts: