Sometimes, it's best to keep it simple and elegant. This rule of thumb can apply to your wedding guest list, your menu, and even the hairstyle you rock on the big day. Simple wedding hairstyles can be just as stunning as their more intricate counterparts. Let's take a look at our top 10 easy wedding hair ideas that'll dazzle your guests and save you time:
1. Half-Up Half-Down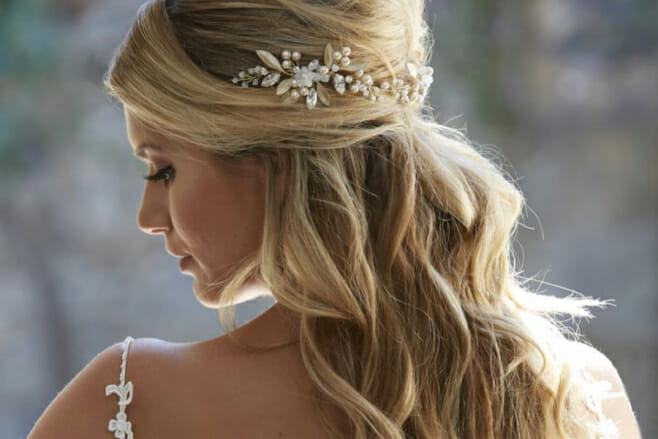 The classic half-up, half-down hairstyle has never let a bride down! It flatters all face types, most personal models, and wedding dress necklines.
2. Easygoing Ponytail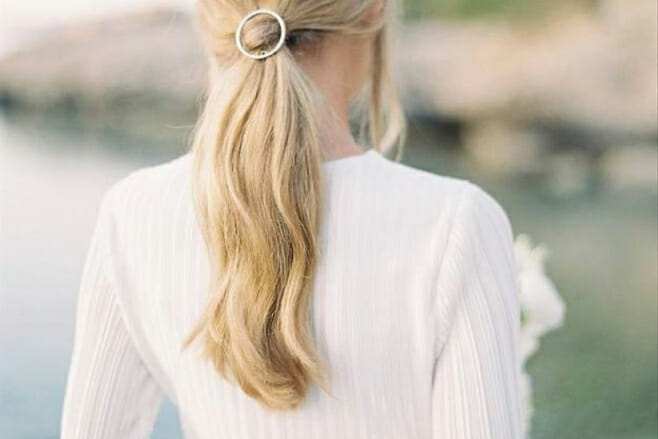 Make a simple ponytail to show off your beautiful wedding gown. Spray a comb with hairspray and pull it through your strands before collecting them into the ponytail to smooth out any flyaways.
3. Soft Waves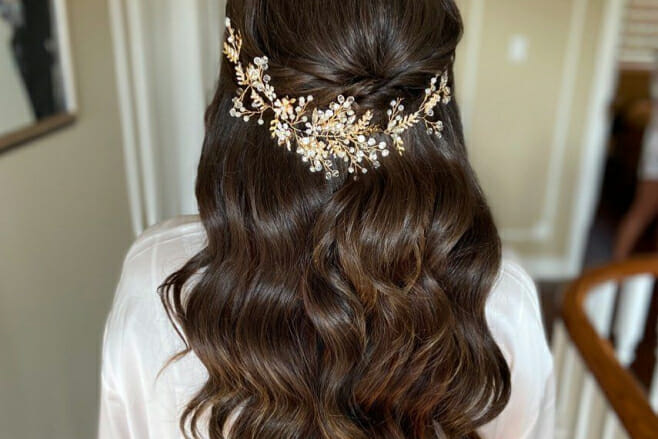 Take a page out of the Caribbean Sea, and style your wedding hair into gorgeous soft waves. Curl 1 to 2 inch strands of hair with a 1-inch wand if you're doing your own hair. To keep the finished look natural and effortless, change the direction of the curls.
4. Cropped Bob
<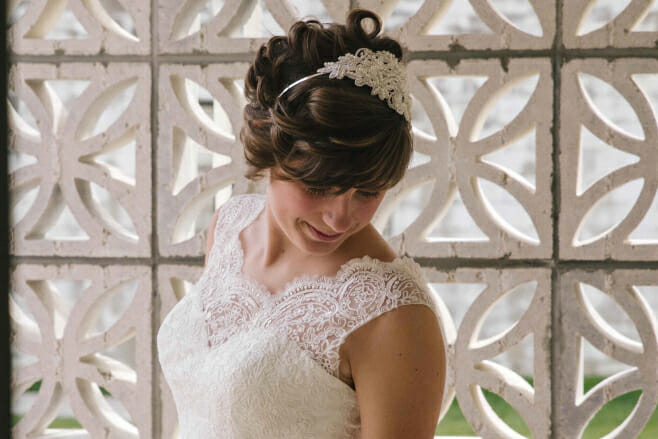 By concentrating a curling wand on just the ends of your hair, you can still rock those curls with a shorter 'do. It will have more body and bounce as a result of this. After that, spray your hair with a flexible hold hairspray and you're ready to go!
5. Low Bun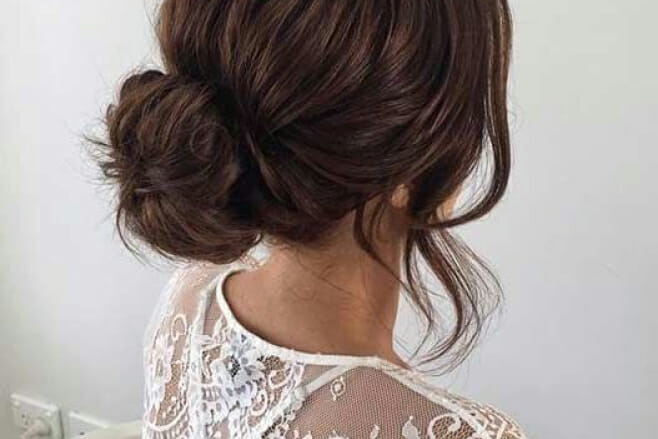 A classic chignon is always a good option. The sleek middle part and glossy tresses shine brightly in this classic version, which rests low on the head.
6. Sleek and Simple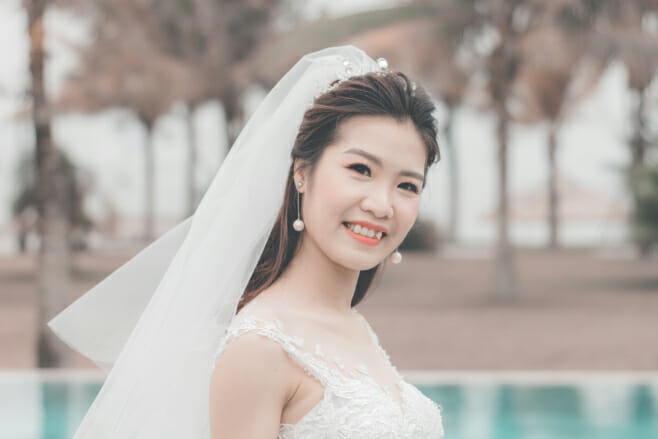 A sleek and polished hairstyle will never go out of style, so don't be afraid to try it. To achieve this minimalist look, part your hair and spritz on a shine-boosting spray before blow-drying.
7. Flower Crown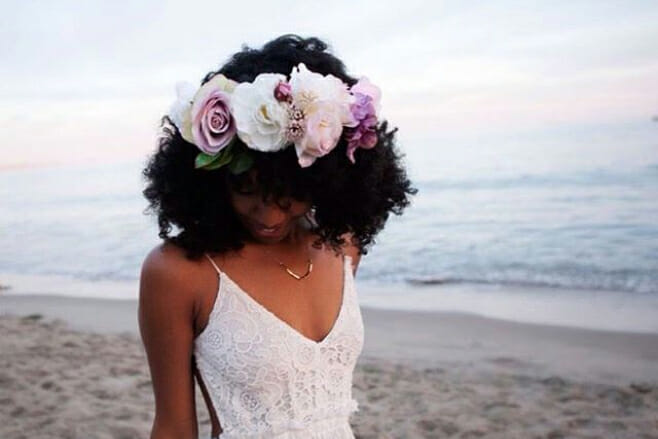 Adding a flower crown to your wedding hair, no matter what it is, will add some extra tropical vibes. To tie the whole look together, ask your florist if she can make one with the same flowers that will be in your bouquet.
8. Loose Updo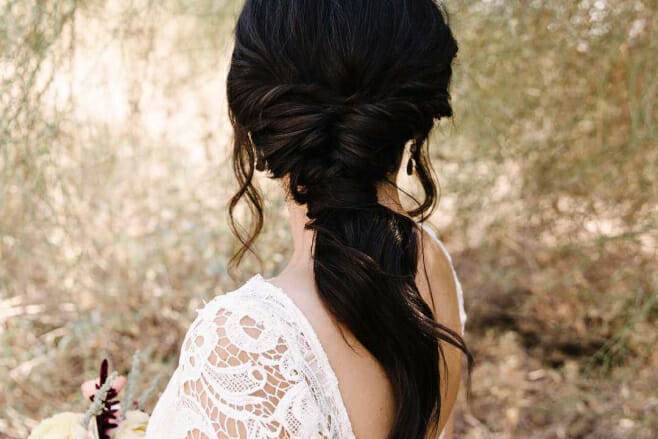 Making a simple loose updo is as easy as 1-2-3! Tie a rope braid first, then loosely wrap it around the base. Secure with bobby pins, untucking a little here and there to make it look elegant and carefree.
9. Double-Twist Ponytail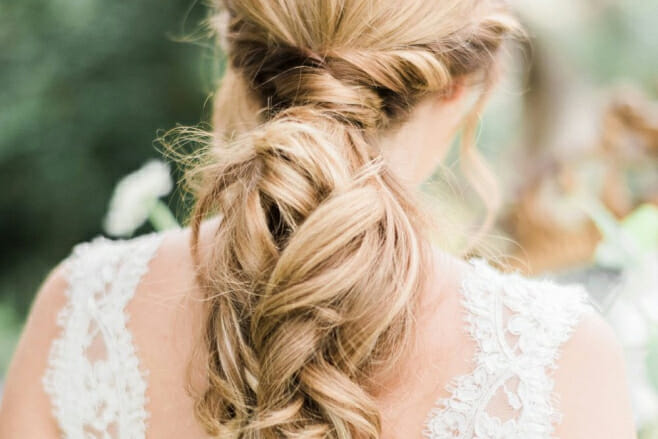 This sexy and chic hairstyle has a literal twist. Until forming the double twists, use a thickening product like a dry texturizing spray or powder to give your hair some grip.
10. Wrapped Ponytail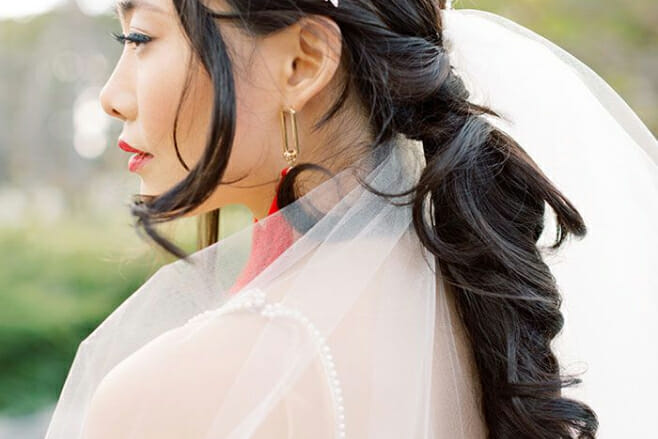 Who knew your gym ponytail could turn into something so romantic? Wrap your hair around hair elastics and take out a couple of tendrils for a gentle and ethereal look.
Want to build the perfect wedding to go with your 'do? Follow the button below to view our Destination Wedding Cost Calculator: