Suppose you have a striking, elegant headpiece in your wardrobe that you desperately want to wear, yet you haven't had the appropriate occasion for it. Well, if you have been invited to a wedding recently, it may be the perfect time to do so! If you want to polish your look down to the tiniest detail, then accessorizing is an unskippable part of the process. While jewelry is the standard, you might want to add a more unique touch of elegance. That poses the question – can you wear a hat to a wedding?
The short answer is – absolutely! However, there are still a few customs you need to adhere to, especially regarding the wedding theme. For that reason, we're covering the history of hats for the occasion and their never-ending trend. We'll provide some dressed-up options, including different hats for various events.
History Of Wedding Hats
The tradition of wearing hats at weddings dates back a century ago, thus becoming a staple accessory for the occasion. In the "olden" days, wearing a hat was customary, representing elegance, grace, social status, and nobility. It was the British who were very fond of the custom, and it's still quite present after all these years, especially for Royal weddings.
The Victorian era was a peak for wearing hats at any wedding event – the ladies wore elaborate headpieces adorned with feathers and an array of designs, while the gents sported classic top hats or the more casual boater hat. During this time, the question can you wear a hat to a wedding wasn't an ask but near mandatory.
Appropriateness Of Hats At Destination Weddings
While we previously talked about elegant hats, when it comes to destination weddings, it's a completely different story. Typically, no matter where the event takes place, you always need to keep to the theme of it. For instance, you can't wear a baseball cap to an wedding – not that it's forbidden, but it would seem out of place, which in turn, can be offensive for the couple.
Destination weddings are typically hosted on the beachfront or adjacent to one, so wearing hats is even encouraged since it protects from the sun. Ideally, you should incorporate lightweight and breathable designs while adding a touch of sophistication. However, in any case, you need to consider the occasion's formality and pick the appropriate style for your headpiece.
If this is your first time attending a destination wedding, here are a few tips on what to pack along with your striking outfit.
Dressed-Up Hat Options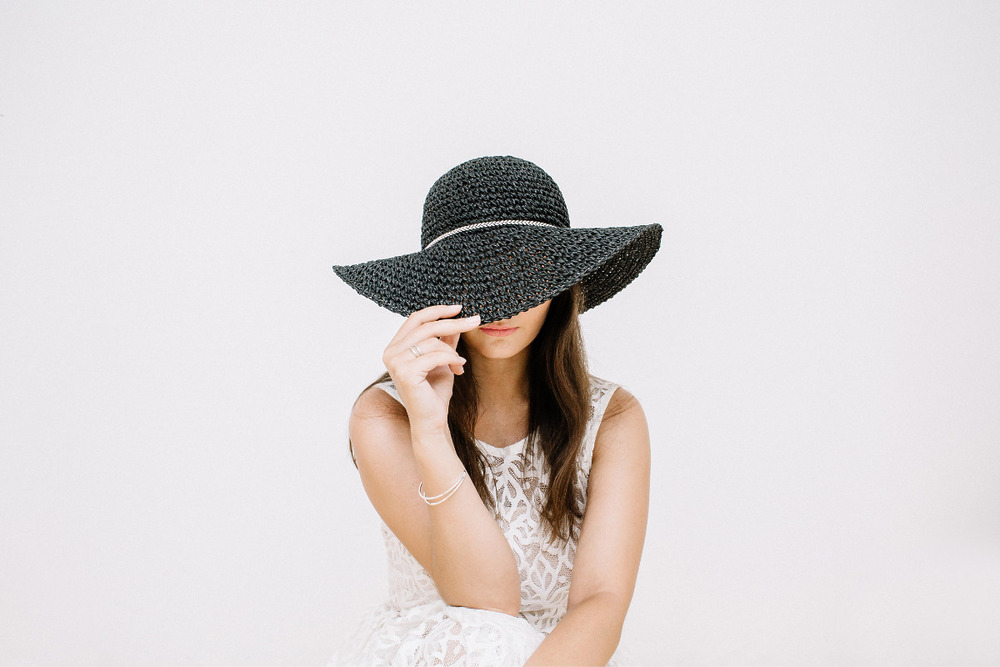 After a century, hats remain a striking accessory in elegant wedding guest attire. As fashion evolves, certain styles come and go, while others remain timeless, like Fascinators and drooping sun hats. In fact, Vogue has recently covered the British Royalty's adoration for these fascinating headpieces, as eye-capturing designs are often incorporated into attendees' looks.
To honor tradition and look dashing along the way, we have selected a few of our favorite hat designs, ideal for your upcoming destination wedding:
Cartwheel Hats – If you're thinking, can you wear a hat to a wedding, you can't go wrong with cartwheel hats! Not only are they highly sophisticated, but more recent designs are foldable as well, meaning that they won't take up any space at all! Additionally, they come in various colors and designs, so you can easily find something that complements your outfit.
Fascinators – As previously mentioned, Fascinators are staples of British Royal weddings and other formal events of the sort. Although they might seem eccentric at first, they offer an unparalleled touch of elegance, posing as a detail that can't be missed. Take a look at the history of Fascinators, along with some of the most popular designs in recent years.
Kentucky Derby Hats – What was once an annual horse race is now a fashion event adorned with awe-inspiring outfits! The beauty of the hats, though, is that they're extremely versatile and can even be worn at destination weddings, especially if you want to add a modern twist to your look. Moreover, they can be personalized in any way you want!
Drooping Hats – You've surely seen this type of hat featured on many beachwear looks. However, fashion designers have taken the style and added a touch of sophisticated glamour to them. If you do opt for the droop, make sure to fold the upper part of it so everyone can see your eyes. They come in an array of materials from straw to cotton.
Different Hats For Different Occasions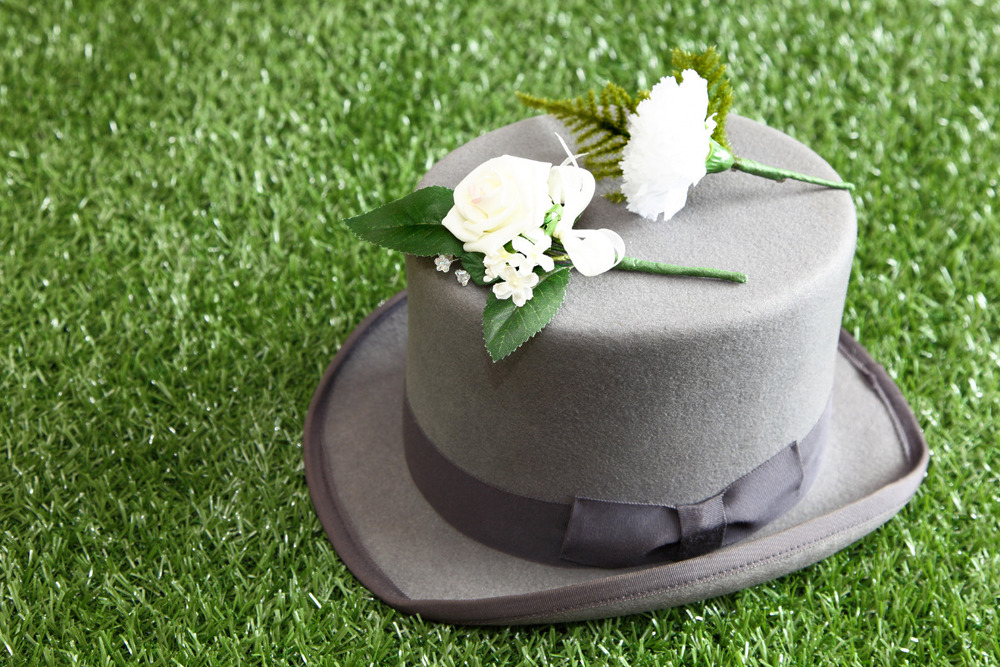 Finally, remember that not every type of hat fits into every wedding. With that in mind, for outdoor ceremonies, choose designs with wide brims, offering sun protection; men, on the other hand, can go for boaters or the classic Fedora, or even Mexican sunhats sold in local shops. Alternatively, cocktail-type events call for more laid-back sophistication, so pillbox hats are ideal for the occasion. Lastly, you can consider more intricate designs enriched with different embellishments for more formal affairs.
We hope we've clarified the question – can you wear a hat to a wedding? Again, take note of the style of the occasion and choose what is most appropriate. Along with your fashionable hats, we have prepared a list of ideas of what to wear for a beach wedding. Also, check out the rest of our blogs for more destination wedding-related tips.