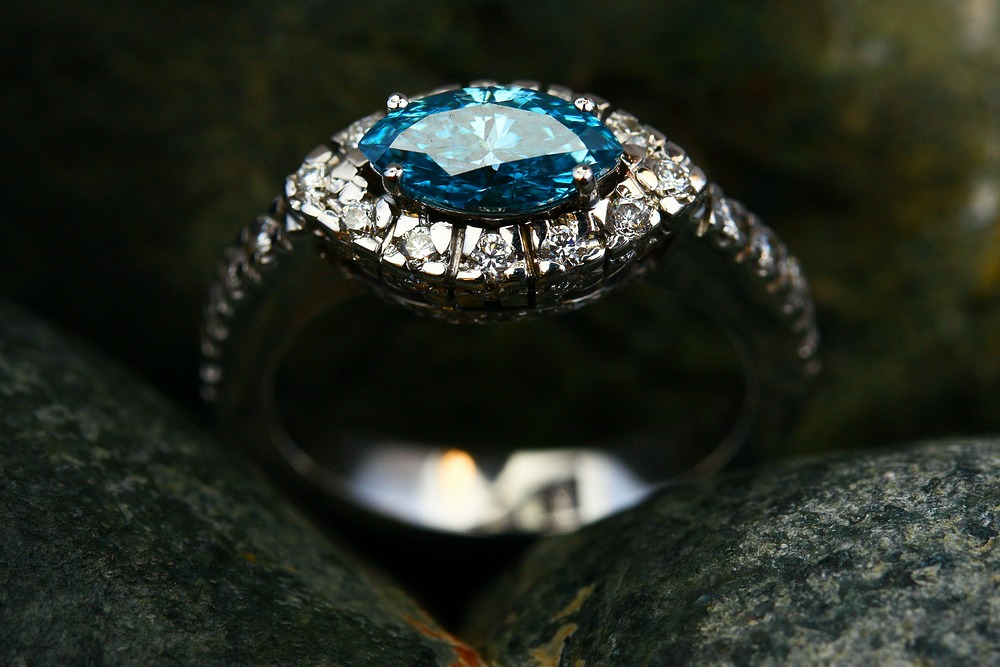 First of all, congratulations! This is your Big Day and you should enjoy every minute. It's extra-exciting to be celebrating at a destination, and you'll want your jewels to reflect your choice of locale as well as your personality. Perhaps you'll choose to incorporate Mexican turquoise as your 'something blue' for its stress-relieving properties. Or maybe you'll opt for a locally-sourced Columbian emerald to celebrate that country's bounty. Whatever your preference, bold or basic, classic or modern, we have five fabulous ways for you to rock gemstones at your destination Wedding.
1. Timeless Wedding Gemstones
No matter how much of a modern woman you are, many brides opt to go classic when it comes to weddings, and that means pearls. The classic bridal set includes a pearl necklace, earrings, and a bracelet. Regardless of your style of dress, pearls are always flattering on a bride. Pearls are as practical as they are beautiful. They never go out of fashion, and they're the ultimate in versatility and can be worn with everything from bridal gowns to business suits to jeans. If you're looking for timeless with a twist, why not try exotic colors like gold, silver, or peacock!
2. Glam
Pearls are pretty and dainty, but some brides want accessories with a little more bling.
Diamonds are another classic gem that takes it up a notch. A statement necklace is one route for glam, but if you don't want to distract from your dress, consider chandelier earrings instead. A blingy cocktail ring is also an option for those who want shimmer that doesn't compete with the gown.
Gem florals are another striking yet sophisticated idea for brides. Or perhaps a sparkly tiara is more your style. You are a princess for the day and you deserve to shine! One word of caution: choose one bold piece and keep the others simple. You don't want to overdo it.
3. Modern Minimalist
Perhaps you chose to go to a distant destination to avoid the circus that weddings can sometimes become. And while not every bride wants to shine like a candelabra, no bridal ensemble is complete without a little sparkle.
Some lovely minimalist options include dainty pearl drop earrings and diamond studs. Consider a gold chain or birthstone pendant necklace along with a simple gold bangle bracelet to let your personality shine through without being overwhelming.
4. Boho Chic
Of all the parties you'll ever throw, your wedding should reflect the True You. A destination in a rustic setting is ideal for artsy, fantasy jewelry or floral pieces. Boho chic is as bold as it is beautiful, and baroque pearls are a fabulous one-of-a-kind option for boho brides.
You might also want to reflect the mood or colors of your surroundings, or perhaps you'd like to honor your wedding destination with a locally sourced gem. Searching for more boho chic inspiration? Try hitting the vintage shops. There you will find pieces that are not only unique but also environmentally friendly.
5. Unconventional
Maybe one of your top reasons for choosing a destination wedding is that you aren't into tradition. Your bridal jewelry should reflect that preference. To begin, your engagement and wedding bands offer lots of scope for personal expression, so consider lab-grown gems, raw gems, or other non-traditional choices like pearls or opals.
You may also decide to choose your gemstones based on their spiritual meanings. As for the rest of your bridal accessories, an edgy armband or cuff looks fab with a sleeveless dress. If you're going strapless, try a distinctive shoulder necklace. And if your gown has a low-cut back, consider a blingy back lariat. You'll look beautiful and unique from every angle.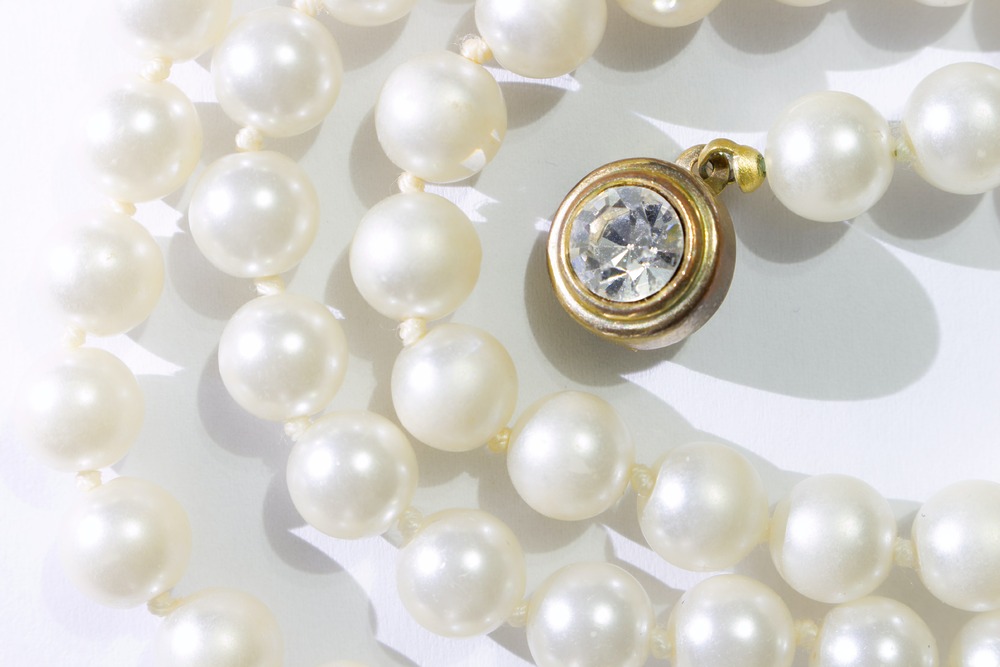 Further Tips and Considerations
Here are some further tips to consider while selecting your wedding gemstones or jewelry for your destination wedding:
If you want to follow the 'something old, something new,' maxim, start with the 'something borrowed' piece. You don't want grandma's special heirloom brooch to look like an afterthought.
As a general rule, necklaces should not cross the gown's neckline, so be sure to try on your jewels with the dress before the big day.
A choker can be a great choice for both minimalists and bling lovers
A scoop or square neckline makes an excellent 'canvas' for a statement necklace.
Asymmetrical, halters and illusion sheers call for earrings and bracelets rather than a necklace, while hair accessories offer another way to shine.
Feel free to mix metals and gemstones. Choose based on personal taste, symbolic meaning, or both.
If your dress already contains sequins, pearls, crystals, or other sparkly bits, consider wearing less bling to not look overdone.
It is important to consider the fabric of your dress before purchasing any jewelry. Lace, sheer, or other delicate materials mean you must be mindful of prongs or protruding pieces that may catch or pull.
Love too many jewels and can't decide? Switch up your accessories for the reception and get twice the opportunity to show off your bling!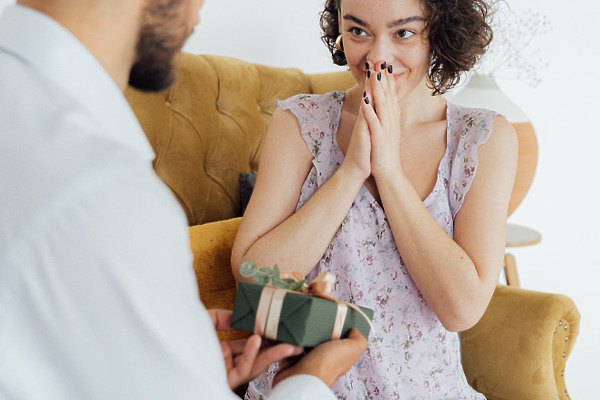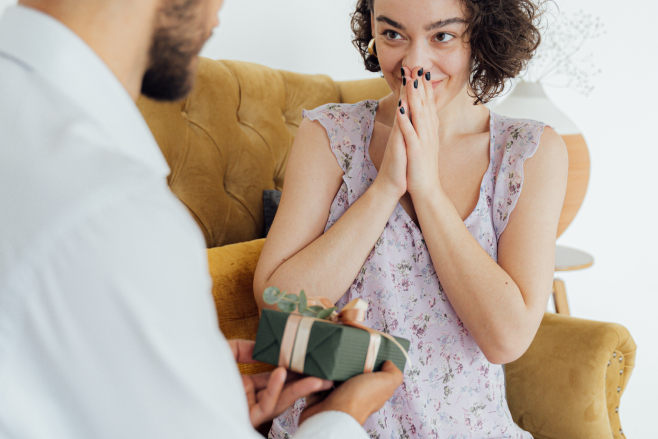 Finally, be sure to have a solid plan for storing your jewelry as you travel to your wedding destination. Some brides choose to wear their gems to ensure their safety, but whether you wear it or pack it, make a visual record of it all. Never transport fine jewelry in your checked luggage. Way too risky.
Picking out your bridal jewelry is a significant part of planning your destination wedding or even your wedding proposal if you're not yet engaged. The number one rule of selecting gems is that you love them. If you're happy with your choices, your confidence and joy will shine through!
Author's Bio
Sue Seabury is passionate about bringing the latest fashion news to her readers, and she loves to travel. She is a regular contributor to The Pearl Source blog.