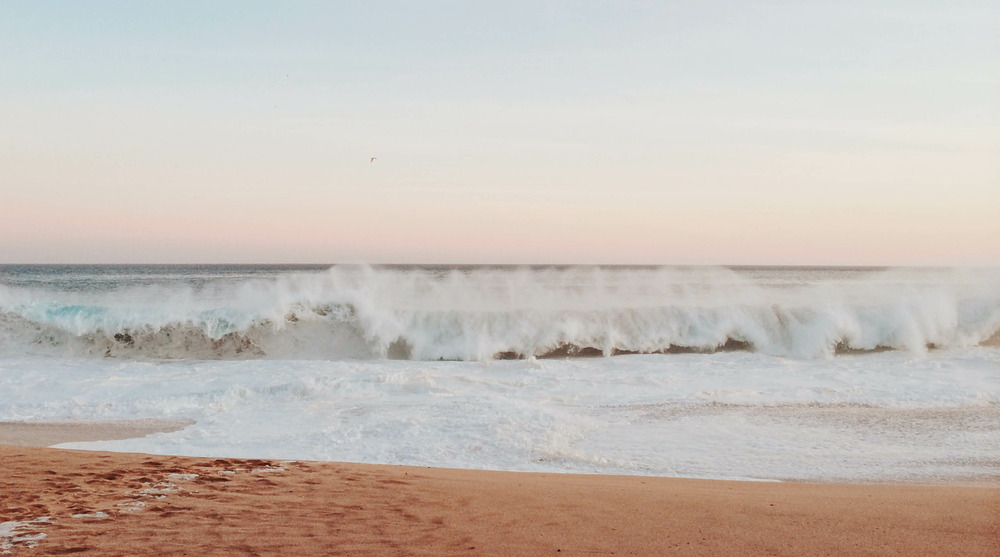 Revealing the 5 Best All-Inclusive Cabo Wedding Deals
Do you dream of saying 'I do' with your toes in the sand, the sun setting over gently lapping waves? Cabo is here to make that dream a reality. This magical Mexican location is the perfect destination for tying the knot, and all-inclusive wedding packages make it easier than ever.
Whether you want a simple elopement or a grand affair with all the bells and whistles, Cabo has got you covered. So, what makes these packages the ultimate choice for your wedding day? Let's dive in and find out the top five all-inclusive wedding packages in Cabo.
Why Choose All-Inclusive Wedding Packages in Cabo?
The allure of Cabo as a wedding destination is undeniable. With its sandy beaches, navy waters, and awe-inspiring sunsets, it's easy to see why so many couples are enamored with the idea of saying "I do" here. But let's talk about the real game-changer: all-inclusive wedding packages in Cabo.
Ever heard the saying, "The devil is in the details"? Well, when it comes to weddings, those details can quickly turn into little stress-inducing devils if you're not careful. That's where all-inclusive packages shine. They take the guesswork out of planning, giving you more time to focus on the fun stuff—like tasting cakes or choosing flowers.
The best all-inclusive wedding resorts in Cabo San Lucas go beyond just your basic wedding needs. Choose from full-out extravaganzas or Cabo minimalist elopements. That's why our favorite packages cover everything from your ceremony set-up to a private dinner reception, and sometimes even add-on perks like butler room service, or a spa day for the bride and groom. Imagine not having to worry about coordinating multiple vendors or hidden costs. Everything you need is bundled into one price, and everything you want is just a request away.
Another perk? The top-notch quality. When you choose an all-inclusive wedding package in Cabo, you're not just paying for convenience—you're paying for a top-tier, Instagram-worthy wedding. Resorts in Cabo pride themselves on offering luxurious options that meet and exceed international standards.
So, why opt for anything less? With all-inclusive packages, you're not just getting married—you're experiencing a hassle-free, luxurious wedding of your dreams!
Los Cabos Weddings

Experience guaranteed wedding day privacy with this resort's "one wedding per day" policy, as well as a bevy of luxurious Mexico amenities and entertainment ranging from nearby Michelin-star restaurants to rooftop rock bands equipped with world-class musicians.

Breathless Cabo San Lucas Resort and Spa:

Read more

Venues: 7
Adults-Only
38 Minutes

Package Costs:

$

999

–

$

11,999
1. Breathless
If you're in the mood for a modern oasis where chic meets beach party, look no further than Breathless Cabo San Lucas. This resort is a haven for young and adventurous couples who envision a wedding far from ordinary.
Key Points:
✓ Ultra-modern rooms with sea or marina views
✓ Multiple pools featuring daytime parties
✓ Rooftop lounges for scenic toasts
✓ Tailored all-inclusive wedding packages
✓ On-site spa for pre-wedding pampering
Los Cabos Weddings

The pinnacle of Los Cabos luxury, this sun-soaked oasis is home to six nature infused wedding venues, all accompanied by all inclusive bliss and locally inspired entertainment.

Hyatt Ziva Los Cabos:

Read more

Venues: 6
Family Friendly
20 Minutes

Package Costs:

$

2,149

–

$

13,070
2. Hyatt Ziva
For those who appreciate a blend of grandeur and attention to detail, Hyatt Ziva Los Cabos offers an ambiance of sophisticated elegance. Whether you envision exchanging vows overlooking the sea or inside a lavish ballroom, this resort has a multitude of options.
Key Points:
✓ Palatial architecture that's photo-ready
✓ A selection of diverse venues from sea-view terraces to grand ballrooms
✓ Personalized wedding coordination services
✓ A diverse range of culinary options
✓ On-site spa and fitness center
Los Cabos Weddings

The royal treatment awaits with infinite culinary options, entertainment alternatives for guests of all ages, and wedding personalization second to none. Have the wedding shot of a lifetime in view of the world-famous El Arco!

Hotel Riu Santa Fe:

Read more

Venues: 6
Family Friendly
35 Minutes

Package Costs:

$

1,199

–

$

4,999
3. RIU
At RIU Santa Fe, experience the cozy luxury of an exclusive club with the perks of an all-inclusive resort. Your wedding here promises intimacy without compromising on any of the extravagances.
Key Points:
✓ Intimate setting with ocean views
✓ Exclusive club feel, complete with 24/7 room service
✓ Dreamy spa packages for the bridal party
✓ A range of wedding packages to suit all budgets
✓ On-site nightclub for after-party fun
Los Cabos Weddings

Sandos Finisterra is one of Cabo San Lucas' most well-known all-inclusive resorts, with a diverse range of rooms and suites. Stay in one of the architecturally sophisticated rooms or one of the huge ocean view suites that cantilever outwards from the rock face.

Sandos Finisterra Los Cabos:

Read more

Venues: 4
Family Friendly
40 Minutes

Package Costs:

$

3,150

–

$

4,750
4. Sandos Finisterra
Elevate your wedding day quite literally at Sandos Finisterra Los Cabos. Perched atop a cliff with panoramic ocean views, this resort offers a romantic escape that's straight out of a fairytale.
Key Points:
✓ Cliffside location for dramatic photographs
✓ Multiple venue options including beach and ocean terraces
✓ On-site gourmet dining
✓ Luxurious spa services, perfect for pre-wedding relaxation
✓ Unique whale-watching opportunities for a memorable stay
Los Cabos Weddings

Widely known as the apex of luxury all-inclusives in Los Cabos, the Grand Velas offers a contemporary and thoughtful design situated on a stunning strip of golden sands.

Grand Velas Los Cabos:

Read more

Venues: 8
40 Minutes
5. Grand Velas
And last but definitely not least, Grand Velas Los Cabos is the epitome of luxury and meticulous planning (even receiving a shout-out from Forbes!). From Michelin-star chefs crafting your wedding menu to oceanfront terraces setting the stage for your big day, this resort leaves no stone unturned.
Key Points:
✓ Oceanfront terraces for a spectacular ceremony backdrop
✓ Chic ballrooms for elegant receptions
✓ In-house Michelin-star chefs to elevate your wedding menu
✓ A world-class spa featuring over 20 treatment rooms
✓ Private terraces and plunge pools in suites for honeymoon bliss
Cabo All-Inclusive Wedding Packages: How to Choose
Researching all the different all-inclusive Cabo wedding packages might seem like a daunting task, especially when every single option offers a slice of paradise. The first step is to outline your budget and sift through packages that offer the most bang for your buck.
But don't just look at the price tag; consider what's included and how it aligns with your wedding dreams. Are you set on a beachfront ceremony with waves as your music, or does an elegant ballroom affair speak to you?
Your personal preferences will be a huge deciding factor here but don't forget to consider the experience you want for your guests. Resorts offer a range of amenities from world-class cuisine to exhilarating water sports. Will your family be content with a spa day, or are they the adventurous type? Reviews and testimonials can provide insights into what to expect.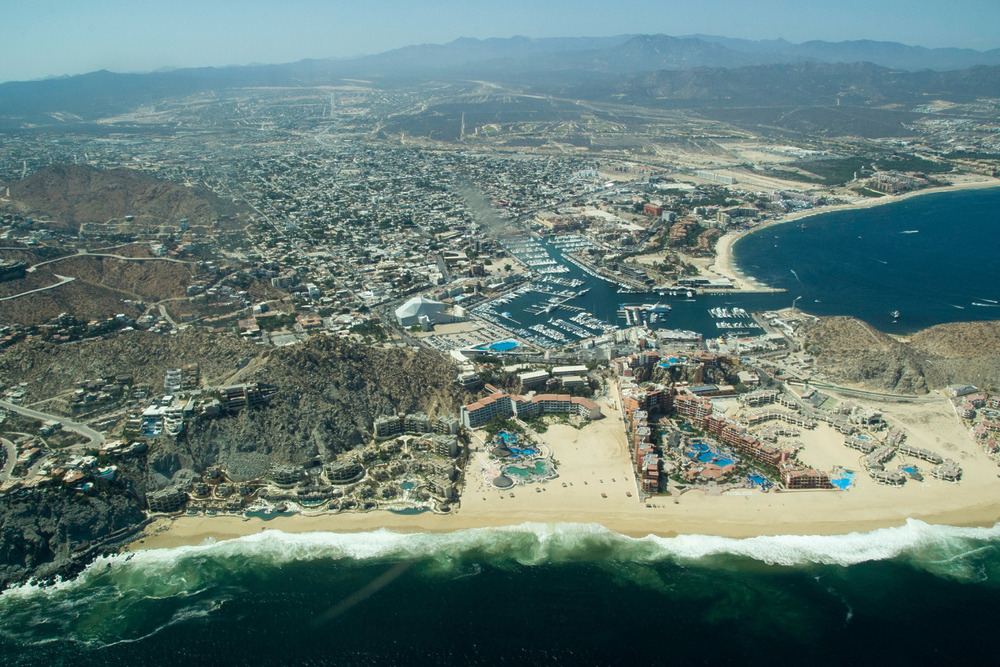 A Final Toast to All-Inclusive Wedding Packages in Cabo
There's nothing quite like the ease and luxury that comes with an all-inclusive wedding package in Cabo. Imagine saying "I do" with the ocean as your backdrop, every tiny detail meticulously managed for you. With Destify, this dream is at your fingertips.
Ready to start planning your all-inclusive wedding in Cabo or want to learn more about planning a wedding in Mexico? Contact us today, and let's make your fairytale wedding a reality.