We're almost at the New Year of 2023, which means it's proposal season!
We at Destify typically start working with our couples after the proposal, but we're here to help you at every stage of your Path to I Do!
You've got your speech ready, picked out the perfect ring, and fought back the butterflies and nerves.
But how do you propose? You don't want to just ask them — you want to propose in an unforgettable way!
Don't worry! We're here to give you some of the best and most unique proposal ideas for 2023!
Shout Your Love From The Rooftops with a Rooftop Venue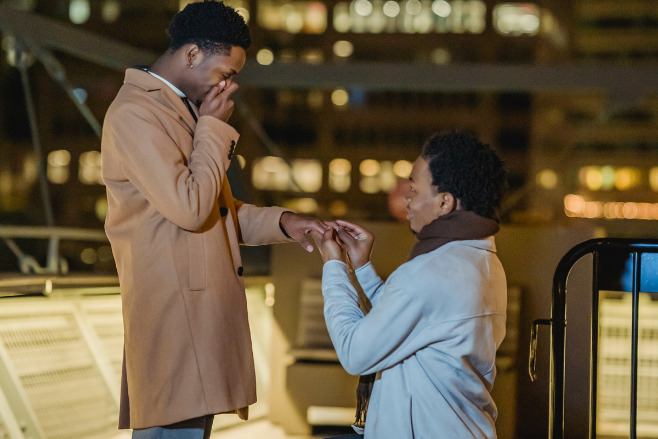 Rooftops are some of the most popular marriage proposal ideas for a reason.
They're naturally beautiful, scenic, and romantic! And depending on which location you decide on, they're totally free!
You'll have to be clever to get your significant other up to the roof without making them suspicious.
Also, you'll have to keep the weather in mind for your proposal! Don't let a random storm destroy your true love vibes!
For a nice contrast, look for a rooftop garden venue in a metropolitan city.
As well, keep in mind that a lot of rooftop spaces are private spaces. So if you've got your sights set on a sky-level, you may have to rent out the space for a cost.
Involve Your Fur Babies
This one is a simple home run proposal idea!
If the two of you are already pet parents, involve your fuzzy child in the proposal!
You can simply add a 'will you marry me' tag or card to your cat's collar, put ring around your dog's leash, or even hide your ring box in your bunny's cage!
Do you want to go the extra mile and blow their socks off?
Call them into the room, get on one knee, have the wedding engagement ring in one hand, and a new puppy in the other 😉
Make The Sky Your Canvas with Skywriting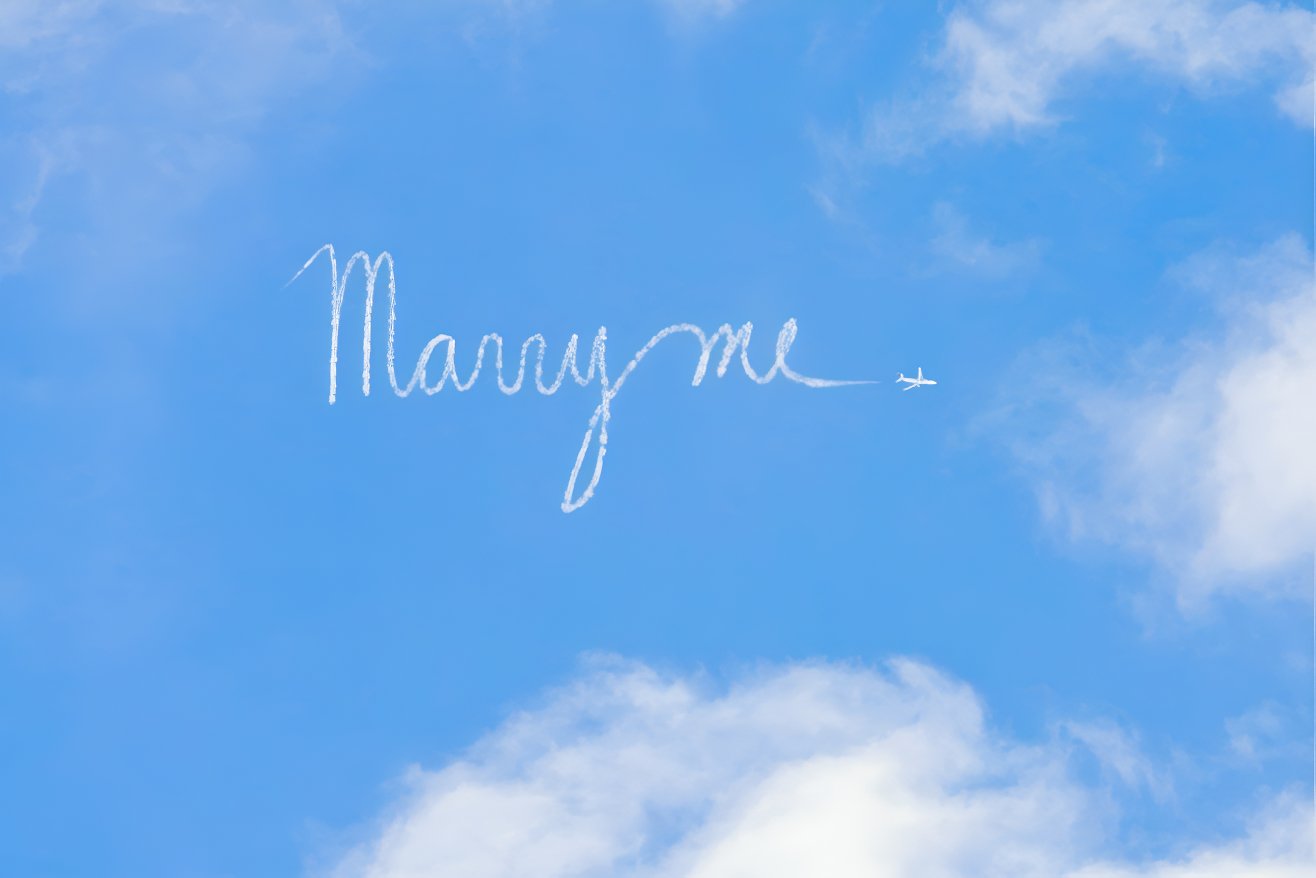 Make them swoon sky-high by hiring a plane!
This bombastic, grand proposal idea will wow them (as well as anyone else in your town!)
Give them the 'what's that?' routine, and as soon as they notice it, get down on one knee and wait for them to turn back around!
Bonus points if you get a friend or professional photographer to photograph the moment and make those aerial letters last forever!
It's All Fun and Games with a Puzzle Proposal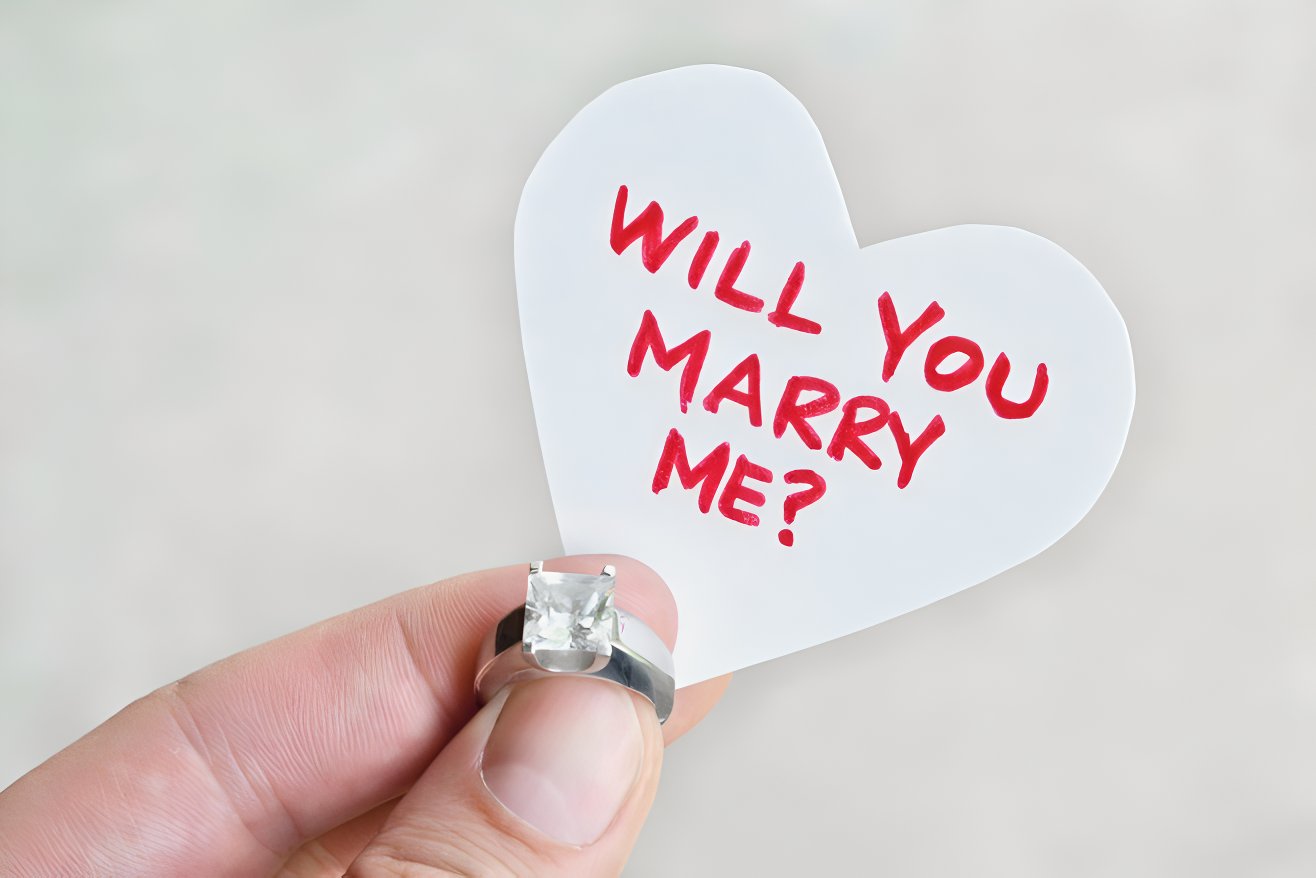 This proposal idea is perfect for the game-loving, creative couples out there.
It's simple: make a game out of your proposal!
Create a custom jigsaw puzzle, crossword, word search, or whatever sorts of games and puzzles your significant other might be obsessed with.
The key here is the surprise factor! Get them to solve your customized game, and have the final clue/answer be 'Will You Marry me?'
Then you pop down on one knee and pop the question!
Walk Down Memory Lane and Return To Your First Date Location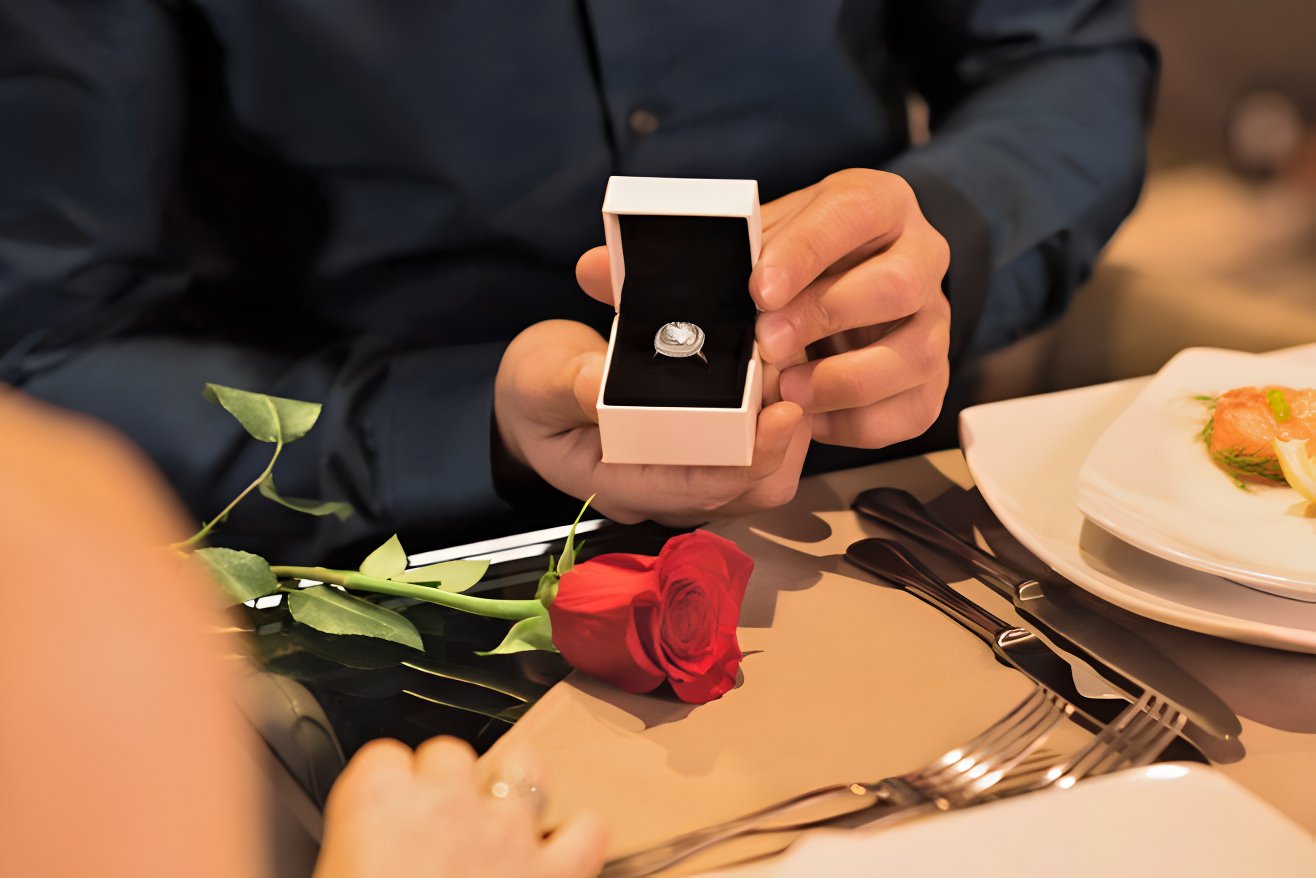 This one is another simple proposal idea, but it's effective and super cute!
Take them back to that restaurant, that spot in the park, that bookstore, the movie theater, or wherever you had your first date.
You can simply take them there and surprise them with your wedding ring, or go above and beyond and set up some cute decor.
Music, candles, photos of the two of you, or even inviting their family and friends are great cherries on top of this romantic sundae!
Make Their Heart Sing With Some Live Music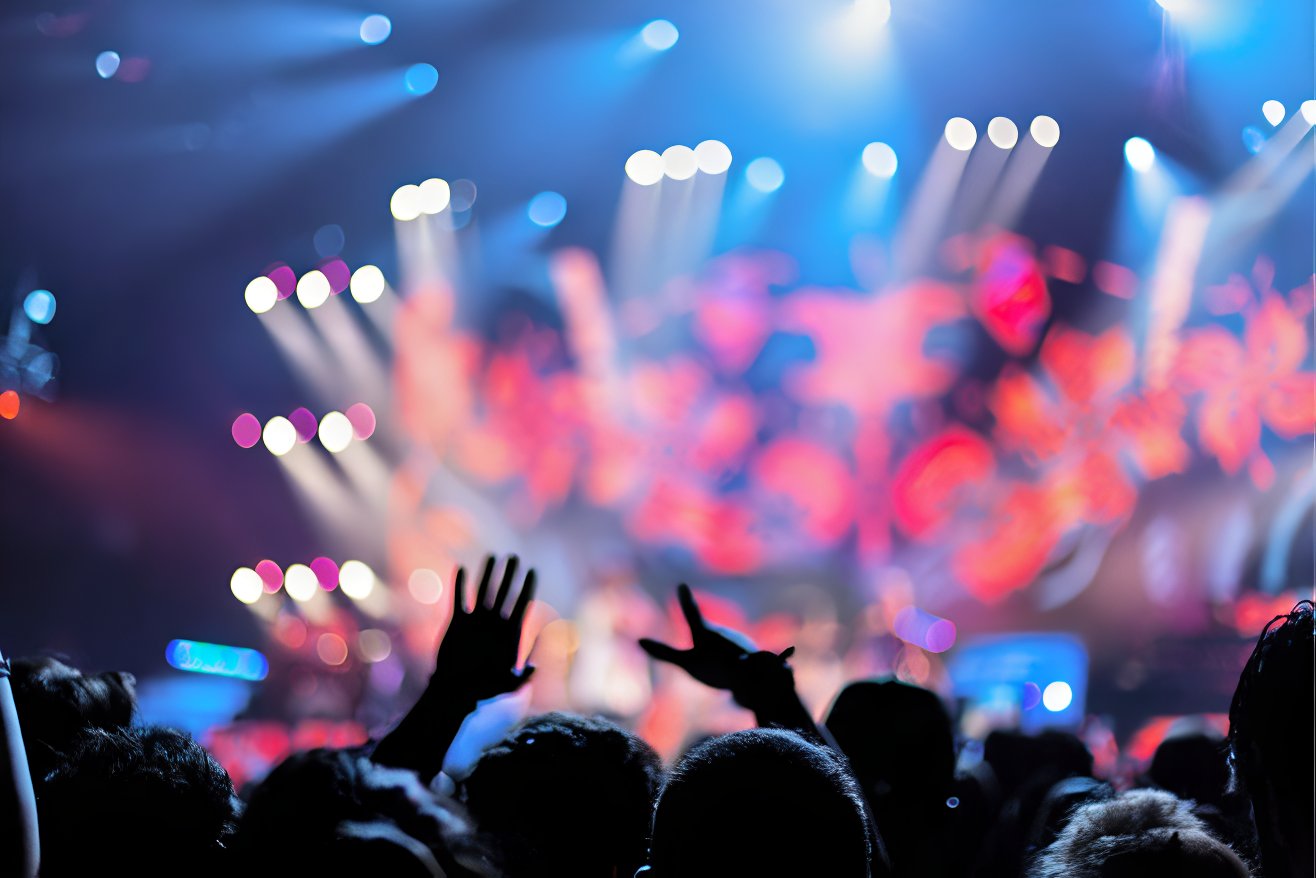 For the music-loving couples out there, keep the rhythm grooving and incorporate your melodic passions into your proposal idea!
You could take them to see their favorite artist, hit up their favorite local venue, catch a live orchestra, or buy tickets for a broadway musical.
For extra points, coordinate with the venue and/or the performer's team and see if you can propose on the stage, arrange for backstage passes, put a message up on one of the venue's screens, etc.
Play Ball and Pop the Question on the Jumbotron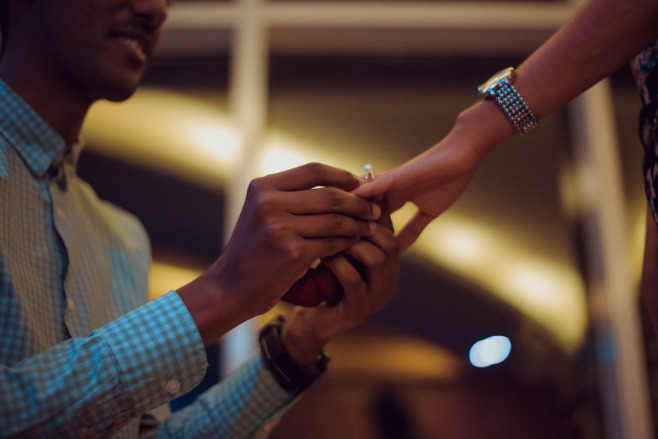 This proposal idea is for you, sports fans!
Get in touch with the stadium and coordinate the moment at their favorite team's game. Stadiums are used to jumbotron shoutouts and proposals, so you shouldn't have any trouble arranging this (though it will most likely cost you some money).
Wait for your moment, then as soon as they notice that the two of you are up on the big screen, you're off to the races and ready to pop the question.
Even if your team loses, you and your soon-to-be spouse win!
'Wave' Hello To Your New Fiance and Head to the Beach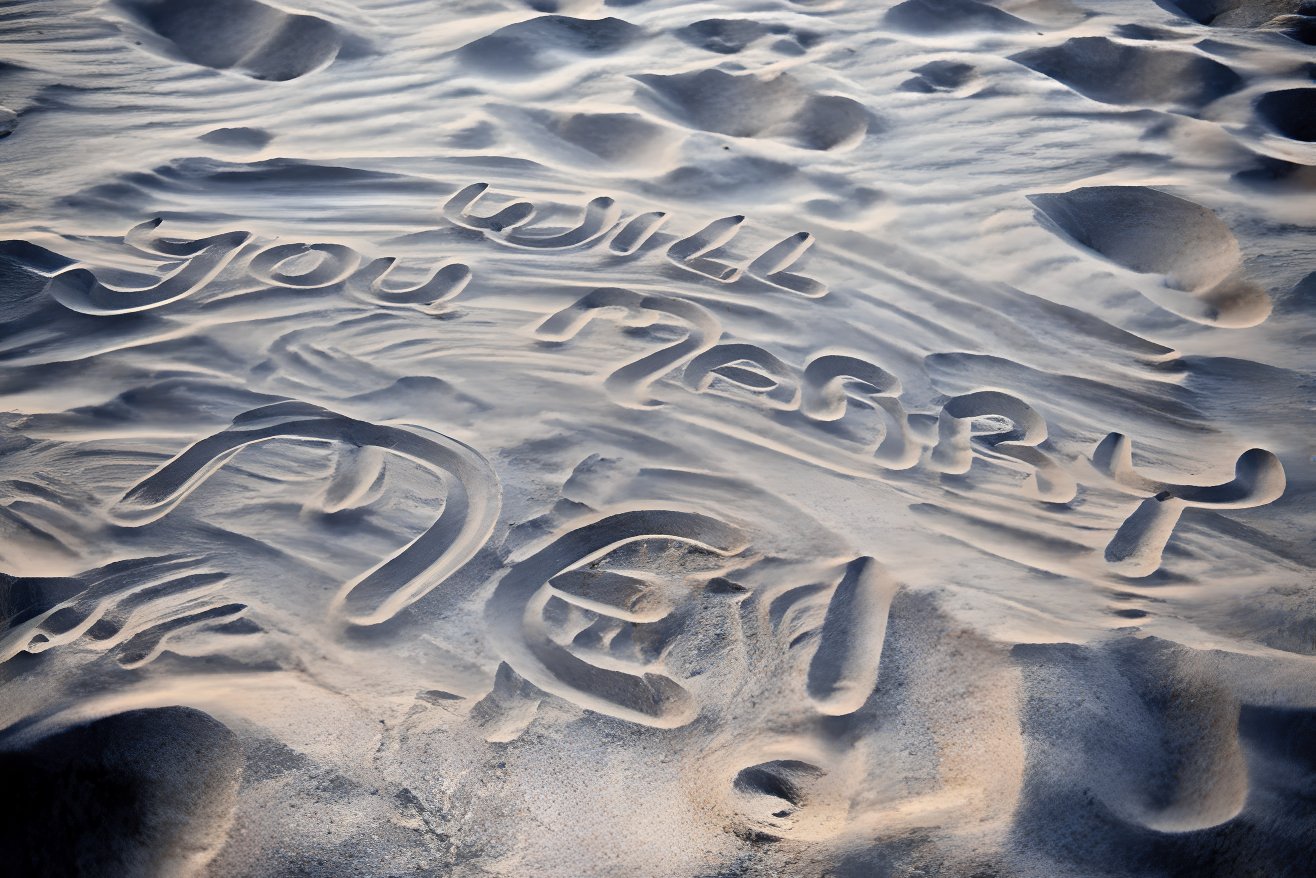 A tropical beach is the perfect natural space for a proposal. (They also work great for destination weddings. We would know 😉)
Whether you want to do it on a quiet Summer afternoon, just before sunset, or on an empty and chilly beach in Fall, the beach is a sure-fire proposal spot.
Get creative! You can build a sandcastle, lead them to a spot where you spelled 'Will You Marry Me?' with shells and stones, or hide a message in a bottle that you 'just so happen' to stumble across!
Pack a Basket of Treats and Take Them on a Picnic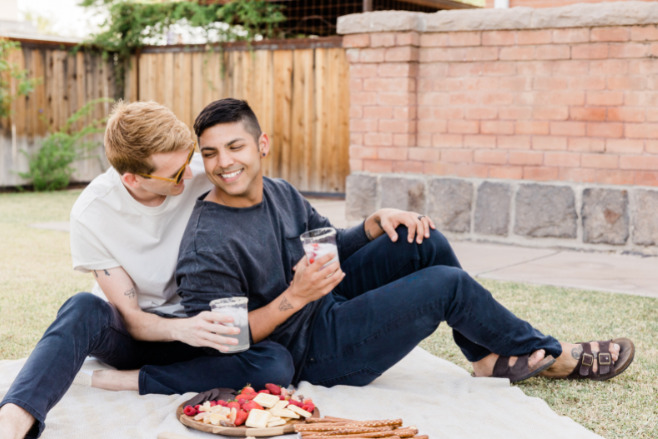 They say that the way to anyone's heart is through their stomach, so make sure you bring lots of tasty treats for this proposal idea!
Grab a picnic basket, a blanket, some wine, and their favorite foods, then head for some scenic outdoor spot and keep the wedding ring close and ready!
Since it's an outdoor space, you can arrange ahead of time for their friends and family to be waiting in the wing, ready to pop out as soon as you pop the question!
Watch the Stars Align at the Planetarium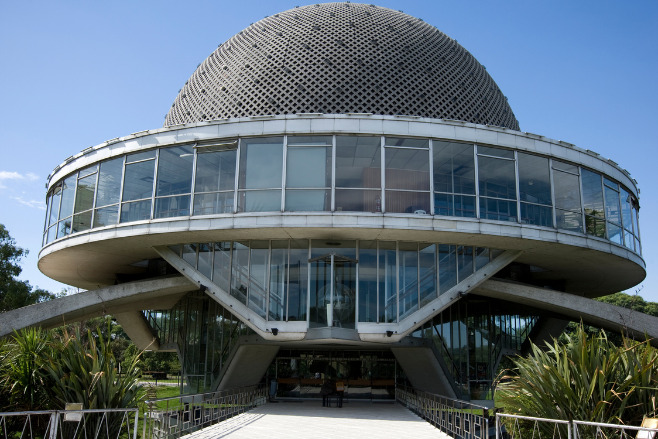 This proposal idea is purely cosmic!
You might not think it right away, but outer space has so many romantic undertones (you are my sunshine, starcrossed lovers, I love you to the Moon and back, etc)
Go with the theme and take them to your local Planetarium!
Planetariums are another venue type that does a lot of marriage proposals, so working them ahead of time should be an easy but slightly costly experience.
During the visual show, wait for your beat when the projected stars align and spell out 'Will You Marry Me?'
To go above and beyond, you could follow the theme and buy them a star! Name the interstellar object after them, and tell them that they're 'out of this world!'
Book Your Dream Destination Wedding Today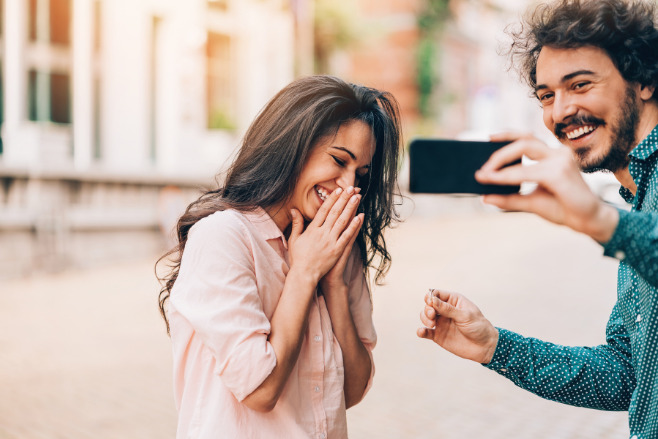 Feeling inspired to pull off the wedding proposal of a lifetime after reading our list!
That's fantastic!
Once they've said yes to your romantic proposal ideas, it's time to start planning your destination wedding.
Luckily, you've come to the right place.😎
Talk to one of our wedding experts today make your dream destination wedding a reality!