The Caribbean is a region of the world that is rich in culture and history. It is also a popular tourist destination, with millions of people visiting each year. If you are thinking about planning a trip to this idyllic destination, then this travel guide to the Caribbean is for you!
This comprehensive travel guide to the Caribbean will provide you with all the information you need to know, including its history, culture, and attractions. You will also find practical information and tips on things like accommodation, travel, destination weddings, and safety. You can also see more of our Destify reviews here.
So what are you waiting for? Start planning your trip to the Caribbean today!
Geography and Climate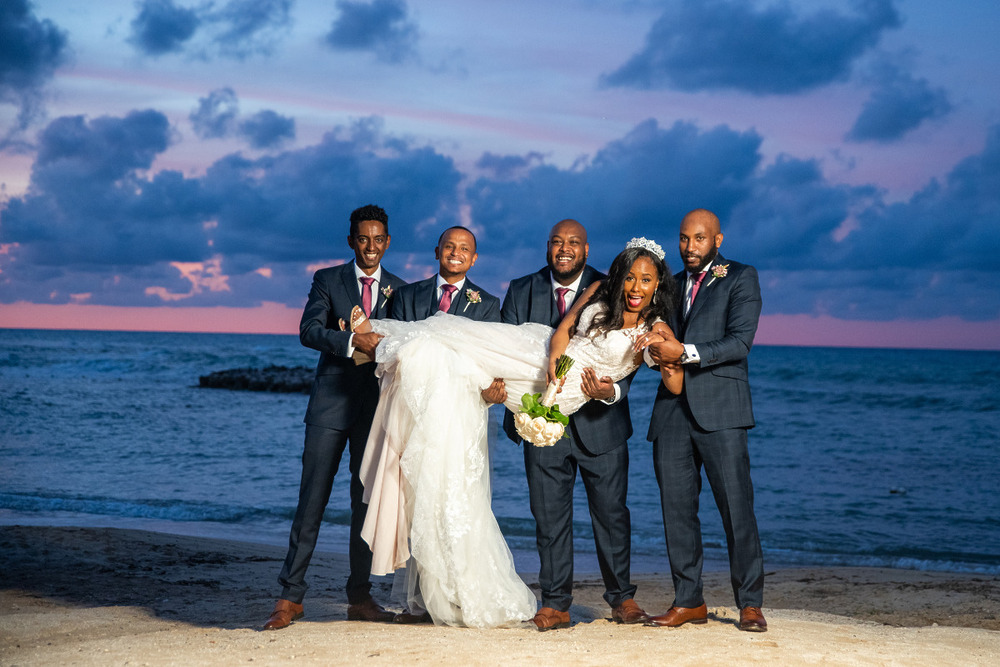 The Caribbean region includes islands, archipelagos, and coastlines that are located in the Caribbean Sea, including more than 7,000 islands. The islands can be divided into three main groups: The Greater Antilles, which includes Cuba, Jamaica, Hispaniola, and Puerto Rico; The Lesser Antilles, which are divided into the Leeward Islands and the Windward Islands; and the Bahamas, which are archipelagic countries located in the Atlantic Ocean.
The Caribbean climate is typically tropical, with high temperatures and humidity throughout the year. The region is also known for its frequent hurricanes and tropical storms that occur between June and November.
Pick the Right Time of the Year
It wouldn't be an official travel guide to the Caribbean without covering when to go. Peak tourist season in the Caribbean runs from December to April when the weather is dry and temperatures are mild. However, this also means higher prices and more crowds. If you're looking for a deal and don't mind a little rain, consider traveling during the off-season from May to November.
History and Culture
The Caribbean has a rich and complex history that is shaped by its colonial past. Many of the islands were colonized by European powers such as Spain, France, and England, who brought slaves from Africa to work in the sugar plantations. Today, the Caribbean is known for its diverse cultures, which are influenced by indigenous, European, and African traditions, and welcomed by all visitors. The region is also known for its music, dance, and art, including reggae, salsa, calypso, and steel drum music.
How to Pack and What to Eat
The weather in the Caribbean can be unpredictable, so be prepared for anything from intense sun to sudden downpours. Pack sunscreen, a rain jacket, and comfortable shoes. Depending on which island you choose, you may need to take a small plane or ferry to get there. Plan outfits ahead of time based on the events you're attending (especially if for a destination wedding). Pack lightly to avoid excess baggage fees and make your journey easier.
The cuisine of the Caribbean islands is a blend of African, European, and indigenous influences, resulting in a unique culinary fusion. Caribbean cuisine features lots of seafood, tropical fruits, and vegetables, as well as spices and herbs, such as peppers, thyme, allspice, and ginger.
Popular dishes include jerk chicken or pork, rice and peas, coconut curries, roti, and plantains. A staple ingredient of Caribbean cuisine is the Scotch bonnet pepper, a very hot chili pepper that adds a spicy kick to many dishes.
Vegetarian and vegan options are also available, with dishes like callaloo, ackee and saltfish, and fried dumplings. In addition to food, Caribbean cuisine also includes a variety of refreshing drinks, such as fruit juices, rum drinks, and coconut water. Caribbean cuisine is delicious and diverse, so be sure to try some of the local dishes!
Attractions
The Caribbean is a popular tourist destination, and no travel guide to the Caribbean would be complete without mentioning the many attractions there are to explore. Some of the top attractions include the beaches, which are known for their white sand, crystal clear waters, and palm trees. Other popular attractions include historic landmarks such as Old Havana in Cuba, the Forts in San Juan, and the Historic Centre of Salvador in Brazil.
The region is also home to numerous national parks, including the UNESCO World Heritage Site, and the Pitons Area in Saint Lucia. Popular tours and attractions can sell out quickly, so book in advance to avoid disappointment.
The Caribbean is known for its crystal clear waters and vibrant marine life, making it a popular destination for scuba diving and snorkeling. The temperature of the water is also warm year-round. Scuba diving in the Caribbean offers a diverse range of sites, including coral reefs, shipwrecks, and underwater caves. Snorkeling is also popular, and it is an excellent way to explore the many shallow reefs found throughout the Caribbean waters.
The marine life in the Caribbean, including colorful fish, sea turtles, dolphins, and even sharks, is abundant and awe-inspiring. Scuba diving or snorkeling in the Caribbean is an experience that offers a glimpse into a vast underwater world like no other. Overall, it is a breathtaking experience that is well worth the trip.
Picking the Right Island
Choosing the right island from our travel guide to the Caribbean can be overwhelming, even we can admit that. Consider what you want to do, whether it's lounging on the beach, exploring historical sites, or indulging in delicious cuisine. Islands like Jamaica, the Bahamas, or the Dominican Republic offer all-inclusive resorts and plenty of activities. If you're looking for a more secluded and luxurious experience, try the Turks and Caicos Islands or the island of St. Martin.
The Most Affordable Islands in the Caribbean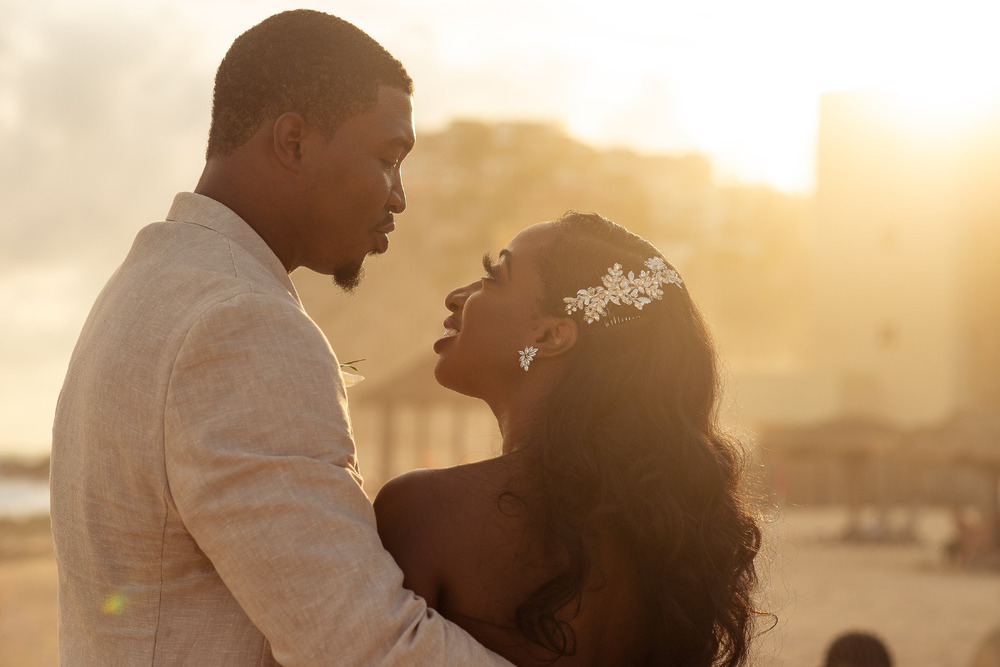 Looking for more affordable islands to visit in the region? We've compiled some below:
Jamaica: Jamaica is known for its beautiful beaches, reggae music, and delicious food. It is also one of the most affordable island destinations in the Caribbean.
Dominican Republic: The Dominican Republic is another affordable island destination in the Caribbean that offers stunning beaches, water sports, and vibrant culture.
Puerto Rico: Puerto Rico is a US territory and offers a unique blend of Caribbean and American cultures. It has great beaches, historic landmarks, and affordable accommodations.
Cuba: Cuba is not only affordable but also offers a unique cultural experience with its vintage cars, old buildings, and music. The country also has excellent beaches and natural attractions.
Belize: Belize is a small country in Central America and has some of the best snorkeling and diving spots in the Caribbean. It is also affordable and has a rich cultural heritage.
Trinidad and Tobago: These two islands offer a great mix of culture, cuisine, and natural attractions. They are affordable and also offer a variety of accommodation options.
Grenada: Grenada is known as the "Spice Island" and is a great destination for those looking for a laid-back Caribbean vibe. It is affordable and has beautiful beaches and natural wonders.
Overall, these islands provide great value for travelers who are looking for a Caribbean escape on a budget.
Accommodations
The Caribbean offers a wide range of accommodation options, from luxurious all-inclusive resorts to budget guesthouses. It's best to research and book your accommodation in advance, especially during peak season when prices can be higher. Some of the most popular islands for tourists include Jamaica, The Dominican Republic, The Bahamas, Barbados, and Saint Lucia.
With so many hotels and resorts in the Caribbean, it can be overwhelming to find the best deals. With Destify, we can compare prices and find the best deals for your Caribbean destination wedding.
Our Favorite Caribbean Resorts: Royalton Antigua, Grand Palladium Lady Hamilton, Secrets St. Martin, Dreams Tulum,
Destination Weddings in the Caribbeans
Couples flock to the Caribbean for their special day thanks to its stunning scenery, affordable luxury, and year-round sunshine. There are so many beautiful places to get married, and with many resorts equipped with experienced wedding planners, couples can enjoy a stress-free experience while incorporating local traditions into their ceremony and reception.
Additionally, the alluring weather makes it a great honeymoon destination so couples can easily extend their stay and continue celebrating after the wedding. Please note this is strictly a travel guide to the Caribbean, and we have written extensively about destination weddings otherwise, for couples seeking an insider look. The Caribbean is truly an idyllic venue for unforgettable weddings!
Travel and Safety
The easiest way to travel to the Caribbean is by air, with many direct flights available from major cities in North America and Europe. Before traveling, it's important to check visa requirements and ensure that you have all the necessary vaccinations. While the Caribbean is generally a safe region to travel to, it's important to exercise caution and be aware of petty crime, especially in larger cities.
At Look Back at Our Travel Guide to the Caribbean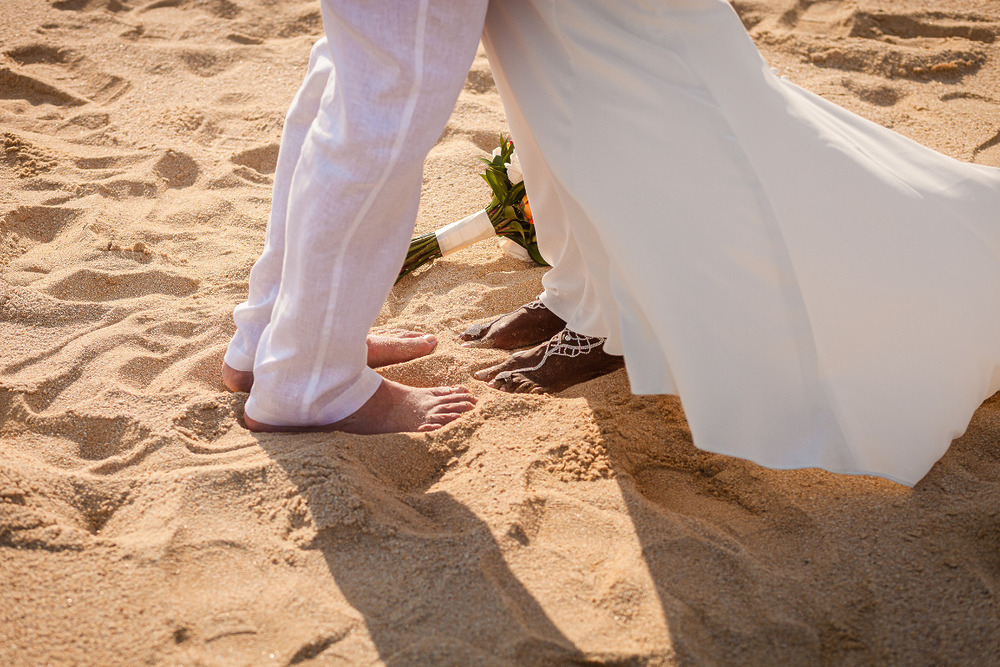 The Caribbean is a beautiful and diverse region that offers something for everyone. Whether you're looking for relaxation on the beach, adventure, or cultural enrichment, the Caribbean has it all. With careful planning and preparation, your trip to the Caribbean is sure to be a memorable experience.