Picture this: You and your beloved standing in front of a stunning sunset on a white sandy beach with the soothing sound of waves crashing in the background. Your closest family and friends are all there to witness your special moment. Sounds like a dream come true, right? Well, it's called a destination wedding, and it's become an increasingly popular choice for couples looking to tie the knot in a unique and unforgettable way.
But what exactly is a destination wedding, and how does it differ from a traditional wedding? In this ultimate guide, we'll break down everything you need to know about destination weddings, from choosing the perfect location to navigating the logistics of planning from afar. Whether you're considering a tropical beach getaway, a European adventure, or something in between, we've got you covered. So, grab a piña colada, and let's dive into the world of destination weddings!
What is a Destination Wedding, Anyways?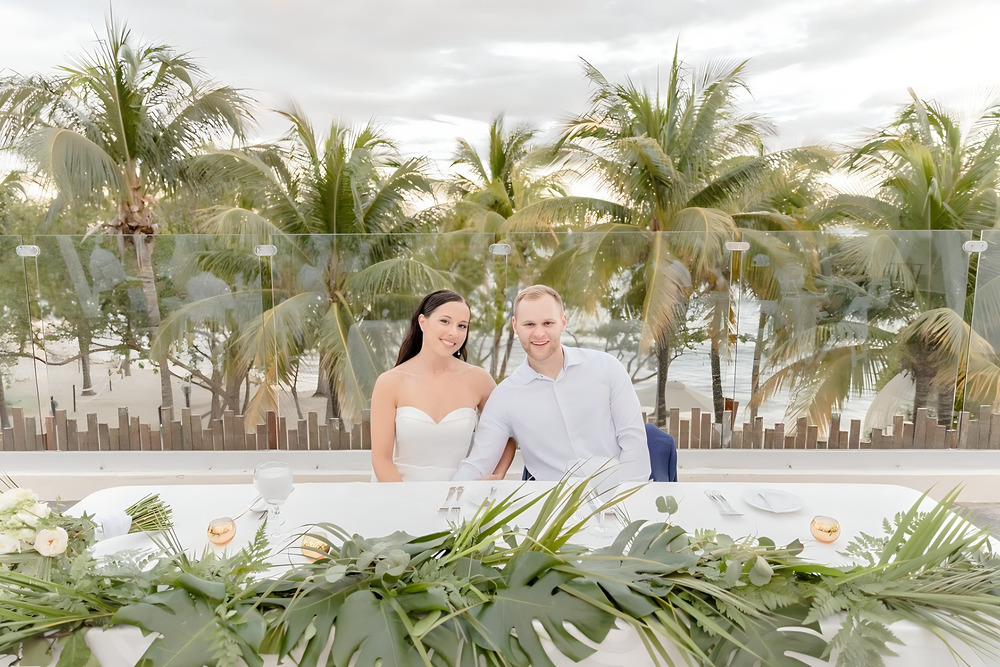 A destination wedding is when a couple decides to ditch the traditional hometown wedding and jet off to some gorgeous location to say "I do" in paradise.
Think idyllic paradise, picturesque mountains, or lush vineyards. It's like combining your wedding and vacation into one epic adventure. And bonus: you get to share this awesome experience with your closest family and friends.
One of the perks of having a destination wedding is that you can keep your guest list more intimate. Not everyone can make the trip, so you can skip the awkward invites for your great-aunt's neighbor's dog walker.
So if you want to add some extra pizzazz to your wedding day and create unforgettable memories, a destination wedding might be the perfect choice for you!
Why are Destination Weddings on the Rise?
Let's face it – traditional weddings can be a bit stuffy and predictable. Sure, they have their charms, but sometimes you just need to break free from the norm and do something a little exciting and life-affirming.
But it's not just about shaking things up. Destination weddings also offer a chance to create unforgettable memories with your loved ones in a truly unique setting. Imagine spending a week exploring the charming streets of a Jamaican town or the opulent resort properties dotting Cancun.
And let's not forget the practical benefits. Destination weddings can actually be more cost effective than traditional weddings, since they often come as part of a package deal that includes accommodations, activities, and even catering. Plus, they give guests a chance to combine a wedding celebration with a fun vacation, making the trip all the more worthwhile.
So, whether you're a free spirit looking for a one-of-a-kind wedding experience or a budget-conscious couple looking to save some cash, a destination wedding might be a perfect choice.
What are the benefits of a destination wedding?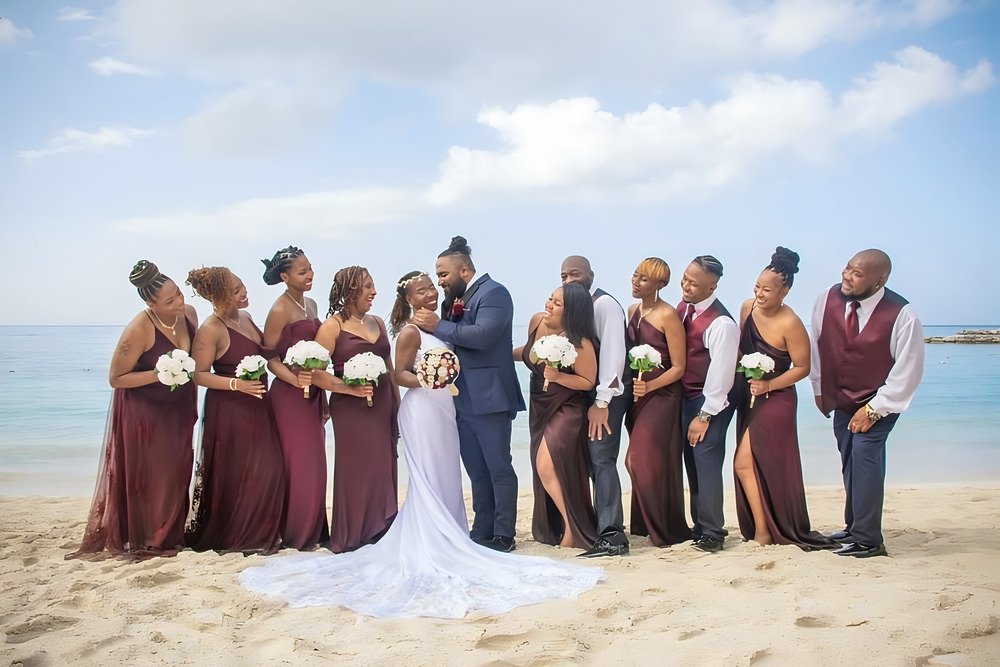 Unique and Memorable Experience: Destination weddings can provide a unique and unforgettable experience for both the couple and their guests. The opportunity to travel to a new location and celebrate in a different setting can create lasting memories for everyone involved.
Simplified Planning: Depending on the destination, many resorts and wedding planners offer all-inclusive packages that can simplify the planning process for the couple. These packages can include everything from the ceremony and reception to accommodations and activities for guests.
Smaller Guest List: Because destination weddings require travel, couples often have a smaller guest list, which can be a more intimate and meaningful celebration with only close family and friends.
Lower Cost: Sometimes, a destination wedding can be more affordable than a traditional one. For example, a couple may choose a location with a lower cost of living or a favorable exchange rate, or they may be able to negotiate better prices with vendors in the destination.
Built-in Honeymoon: Since destination weddings are typically held in beautiful and tropical locations, the couple can enjoy their honeymoon in the same place as their wedding, saving time and money on travel expenses.
Destination Wedding Invitation Etiquette
Close Family and Friends: The guest list for a destination wedding should include the couple's closest family and friends, whom they cannot imagine marrying without. It's important to remember that not everyone can attend due to travel costs and other factors, so prioritize those most important to you.
Consider the Budget: Destination weddings can be more expensive than traditional weddings, so it's important to consider your budget when deciding who to invite. Be mindful of how much it will cost each guest to attend, and remember that some guests may be unable to afford the travel expenses.
Provide Enough Notice: Destination weddings require more planning and coordination than traditional weddings, so giving your guests plenty of notice is important. Send out save-the-dates at least 6 to 8 months in advance, and follow up with invitations and travel information.
Best Locations For A Destination Wedding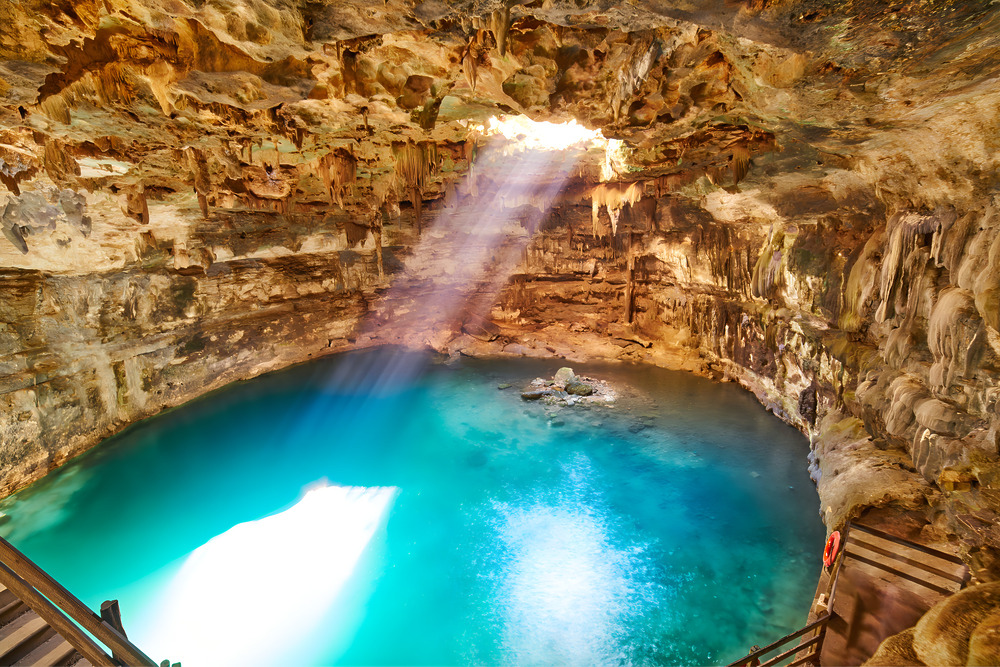 Mexico
Beautiful Scenery: Mexico is home to some of the world's most stunning beaches, jungles, and mountains, providing a picturesque backdrop for a wedding ceremony.
Rich Culture: Mexico's rich culture offers a unique and vibrant atmosphere for a wedding, from traditional mariachi music to colorful decorations and local cuisine.
Affordable Prices: Compared to other popular wedding destinations, such as Europe or the Caribbean, Mexico is generally more affordable, making it an attractive option for couples on a budget.
Ease of Travel: Mexico is easily accessible from the United States and Canada, with direct flights from many major cities. Additionally, many resorts and hotels offer all-inclusive wedding packages that simplify planning.
Variety of Venues: Mexico offers a wide range of wedding venues, from beachfront resorts to historic haciendas, providing couples with various options to fit their preferences and style.
Jamaica
Beautiful Beaches: Jamaica is known for its pristine beaches with crystal-clear waters, providing a beautiful and romantic setting for a wedding ceremony.
Laid-Back Vibe: Jamaica is renowned for its relaxed and laid-back atmosphere, making it a perfect place for couples looking for a stress-free wedding experience.
Rich Culture: Jamaica's vibrant culture offers a unique and colorful atmosphere for a wedding, with local music, food, and traditions adding to the celebrations.
Warm Weather: Jamaica's tropical climate ensures warm temperatures all year round, making it an ideal location for couples looking for a sunny and warm destination wedding.
All-Inclusive Resorts: Jamaica offers a range of all-inclusive resorts that provide excellent wedding packages, including catering, decor, and activities, making planning a wedding stress-free.
Outdoor Activities: Jamaica is a great location for couples looking for outdoor activities, such as hiking, snorkeling, and water sports, providing unique and memorable experiences for wedding guests.
Dominican Republic
Beautiful Beaches: The Dominican Republic is famous for its beautiful beaches, with crystal clear waters and white sandy beaches. Many couples tie the knot with the backdrop of the Caribbean Sea, creating a breathtaking setting for their special day.
Rich Culture: The Dominican Republic has a rich history and culture, influenced by Spain, Africa, and the indigenous Taino people. Incorporating local customs and traditions into your wedding ceremony can add a unique and memorable touch to your special day.
Great Weather: The Dominican Republic has a tropical climate, which is sunny and warm throughout the year, making it an ideal destination for outdoor weddings.
Affordable: The Dominican Republic offers a range of wedding packages at competitive prices compared to other Caribbean destinations, making it an attractive option for couples looking to have a beautiful wedding without breaking the bank.
Varied Venues: Whether you want a luxurious resort or a secluded beach, the Dominican Republic has a variety of wedding venues to suit all tastes and budgets. The country also offers a range of activities, such as water sports, golf, and nightlife, making it an ideal location for both the wedding and the honeymoon.
Caribbean Islands
Natural Beauty: The Caribbean Islands are known for their stunning natural beauty, from white sand beaches and crystal-clear waters to lush tropical forests and vibrant coral reefs. This natural beauty provides the perfect backdrop for a romantic and memorable wedding.
Culture and History: The Caribbean Islands are rich in culture and history, with a diverse mix of African, European, and indigenous influences. Many islands have a unique blend of music, food, and customs, making it an interesting and immersive experience for wedding guests.
Weather: The Caribbean enjoys warm, sunny weather year-round, making it an ideal location for couples looking to escape colder climates for their wedding. However, it's important to consider hurricane season, which runs from June to November, and plan accordingly.
Easy accessibility: Many Caribbean Islands are easily accessible from major cities in North America and Europe, with direct flights available to popular wedding destinations such as Jamaica, the Dominican Republic, and the Bahamas. This makes it convenient for guests to attend the wedding.
All-inclusive packages: Many resorts in the Caribbean offer all-inclusive wedding packages, which can include everything from the ceremony and reception to accommodations, meals, and activities. This can make planning a destination wedding in the Caribbean easier and more affordable.
Book Your Destination Wedding Today
Now that you've gotten to know everything there is to know about destination weddings, are you ready to book one?