Have you ever attended a Thanksgiving weekend wedding? Whether or not having your wedding on the second busiest holiday weekend of the year is a wise idea is a matter of debate. Thanksgiving and Christmas are traditionally designated for family, and after you marry, your family expands. Your responsibilities develop in tandem with your growth. Every year, many couples switch whose family they spend these significant holidays with. If they unexpectedly receive a wedding invitation a few months before Thanksgiving, the entire situation can be thrown into disarray.
Are you planning a Thanksgiving wedding? Let's over the benefits and drawbacks.
The Pros of a Thanksgiving Wedding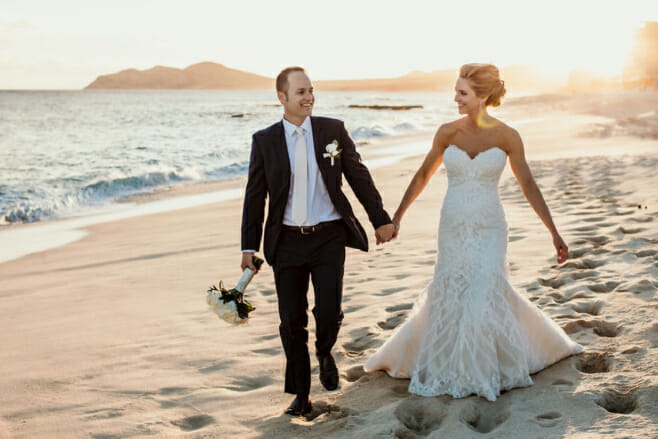 If you're planning a destination wedding and the majority of your guests are family, you'll be able to take advantage of the time spent together by being married at the same time. You can make your wedding weekend a four-day adventure with your closest friends and family.
By inviting your pals to spend a significant holiday apart from their families, you can drastically minimize the size of an out-of-control guest list. Some of your friends aren't even going to think about it. A Thanksgiving weekend wedding is a terrific method to get a lot more people to decline the invitation if you can't afford a huge wedding but don't want to leave individuals off the guest list.
Thanksgiving can be a fun theme to play with at your wedding! In lieu of a wedding cake, try serving a selection of seasonal pies. From pumpkin to pecan, and all of the classics in between, Thanksgiving pies are a perfect way to infuse the holiday season into your wedding day.
Tip of the Day: Consult an all-inclusive resort and take advantage of destination wedding packages that'll eliminate the stress of hiring third-party vendors on a holiday!
The Cons of a Thanksgiving Wedding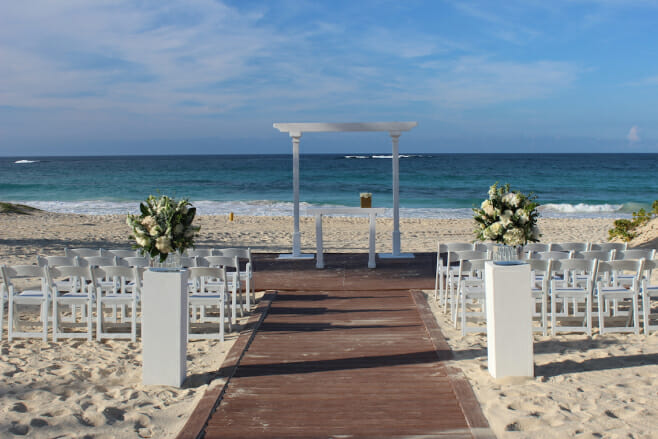 Thanksgiving week airfares are exorbitant. It's easily comparable to, if not worse than, Christmas and spring break. You must account for the fact that many of your guests will have to travel to your wedding. Thanksgiving is, without a doubt, one of the busiest travel days of the year.
Even if you're getting married somewhere that is supposed to be "off-season," wedding vendors have families, so don't expect significant discounts. Professionals may conceal their personal dissatisfaction in order to give the greatest vendor services for your special day. You will, however, pay to have them cater your wedding while their entire family sits at home eating turkey.