Signature Cocktail Ideas to Make Your Wedding a Hit
When it comes to planning a destination wedding, every little detail matters—from the venue to the music, and yes, even the cocktails. One of the best ways to add a splash of personality to your special day is through signature cocktail ideas that are as unique as your love story.
In this guide, we'll explore delicious and unforgettable signature cocktails for weddings from top resorts, how you can keep this as part of your ceremony without any additional wedding add-on costs, and offer expert advice on how to match your drinks to your destination and provide you with romantic cocktail names. Ready to make your wedding the toast of the town?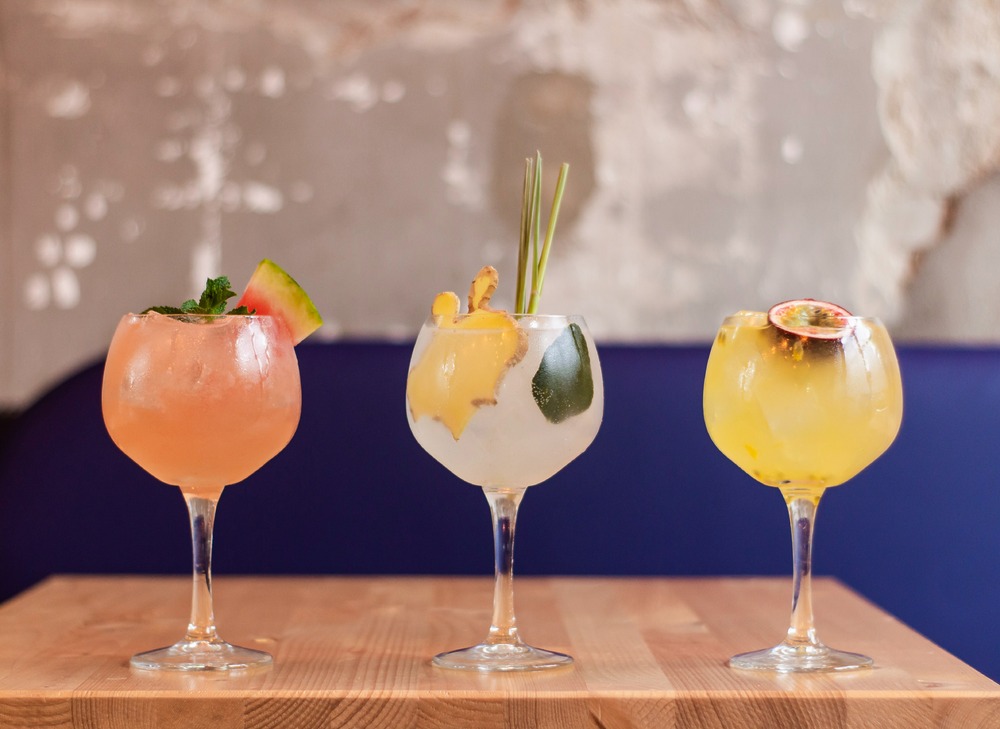 Signature Cocktails at Top Resorts
Planning a destination wedding at a luxury resort doesn't just promise beautiful views and incredible amenities—it also offers the chance to make your big day truly special with customized wedding signature cocktails. Imagine sipping a refreshing "Sunset Love" while saying 'I do' on the sandy shores of a RIU resort, or toasting your future with the signature "Secrets Elixir" at a Secrets resort overlooking the sea. The opportunities for personalization are endless and these resorts include many of our favorite destination wedding spots.
At Dreams Resorts, for instance, you can go all out with a tequila tasting station featuring locally sourced selections, bringing an authentic touch to your celebration. If you're more of a beachside cocktail person, opt for a custom rum punch made with island spices and fruits. The great thing about having a destination wedding at a luxury resort is the ability to tailor every detail to your vision, including the drinks menu.
So, whether it's a "Dreamy Daiquiri" at Dreams or a "Majestic Mojito" at one of the Majestic Resorts, your signature cocktails will not only quench your guests' thirst but also leave a lasting impression, making your wedding a paradise of flavors and experiences.
The Art of Pairing Cocktails and Destinations
Now that you've got a taste of what your wedding could be like at some of the world's most luxurious resorts, let's dive a bit deeper into how your destination can actually inspire your wedding drink menu. Just like your wedding decor or wedding cake table, your chosen location isn't just a backdrop for your ceremony; it's an entire experience that can be infused into every sip your guests take.
If you're jetting off to the Caribbean, why not consider a "Tropical Bliss," a mix of rum, coconut cream, and fresh pineapple juice? The vibrant flavors mirror the energetic culture and lush landscapes, allowing your guests to indulge in the very essence of the Caribbean.
Or perhaps you're tying the knot in the romantic lands of Mexico. In that case, a "Mexican Love Affair" could be the highlight of your signature wedding cocktails—a sultry blend of tequila, lime, and a touch of spicy jalapeño for that extra kick. Or go for a classic Cadillac margarita for your Cabo minimalist elopement.
Not sure where to start? This Forbes Article about favorite cocktails from around the globe could give you some international inspiration.
Marry your wedding destination to your drink menu to create an immersive experience that adds layers of richness to your celebration. From a "Caribbean Calypso" to a "Mexican Fiesta," every cocktail tells a story—a tale as beautiful and unique as your love.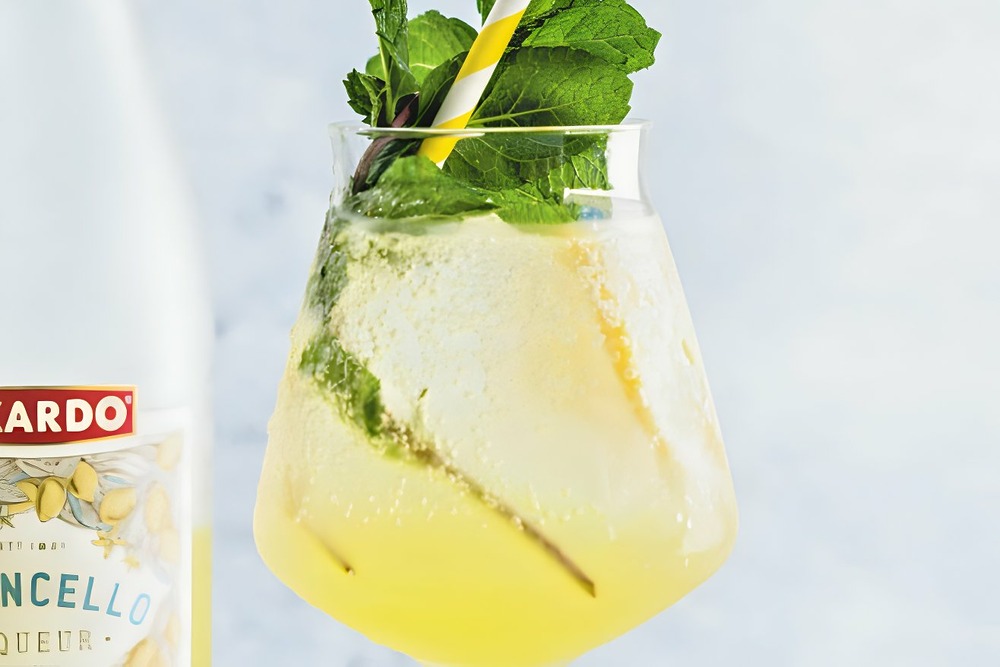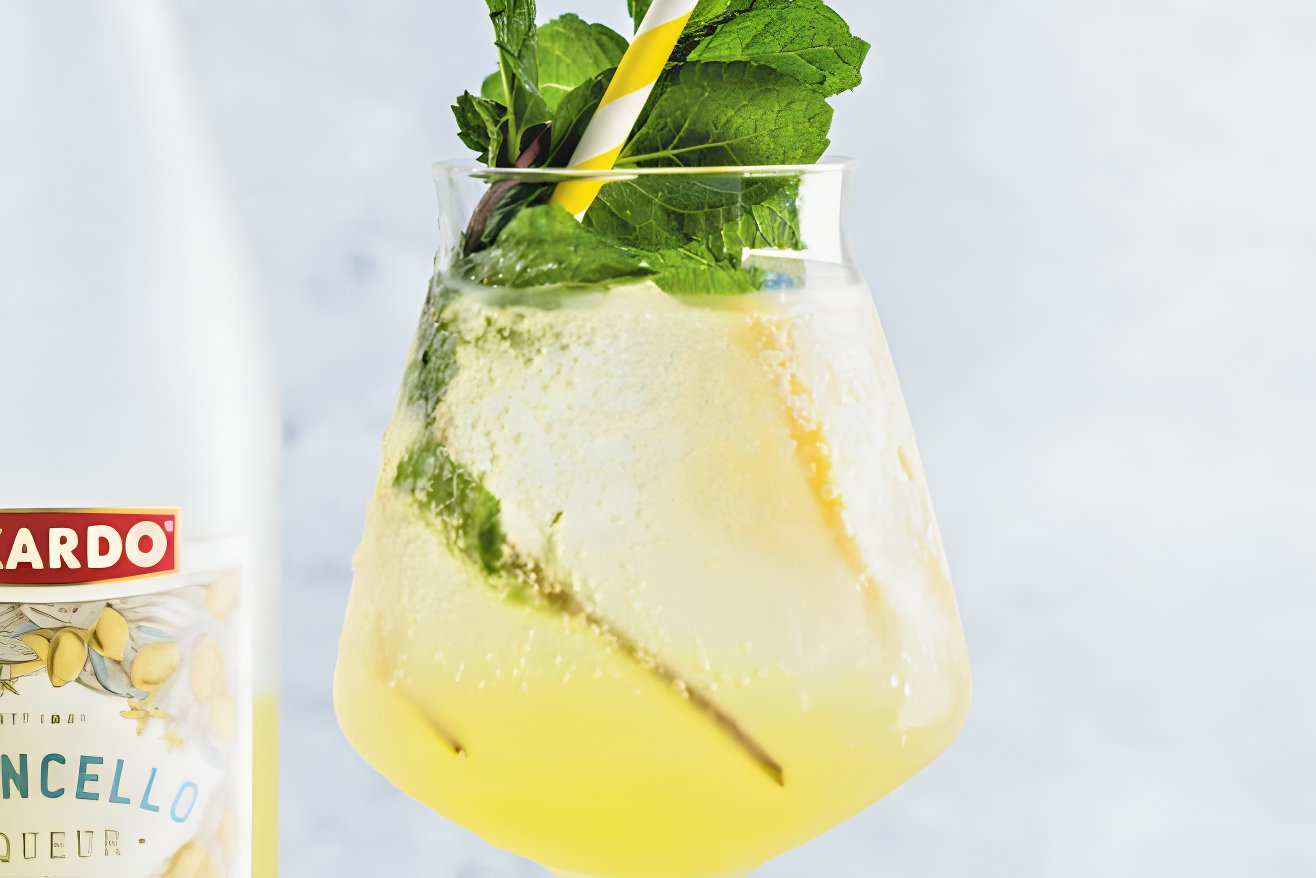 The Ultimate Guide to Wedding Signature Drinks
If you're sold on the idea of incorporating signature cocktails for your wedding, but you're still stumped on the specifics—fret not! Creating the ultimate wedding signature drinks can be as easy as one-two-sip if you keep these tips in mind:
♦ Know Your Crowd
If your guest list leans more towards wine aficionados than whiskey connoisseurs, tailor your signature drinks accordingly.
♦ Seasonal Sensations
Use fresh, seasonal ingredients for cocktails that not only taste divine but also capture the essence of your wedding season.
♦ Personal Touch
Think about adding a dash of 'you'—whether it's the groom's love for mint or the bride's penchant for peaches, personalization goes a long way.
♦ Trial and Error
Don't shy away from experimenting. In fact, make it a date night activity to test out various concoctions.
Popular Signature Cocktail Names for Weddings:
Eternal Bliss
The Love Potion
Marital Mojito
Happily Ever After-Tini
Romance on the Rocks
Forever Fizz
I Do Daiquiri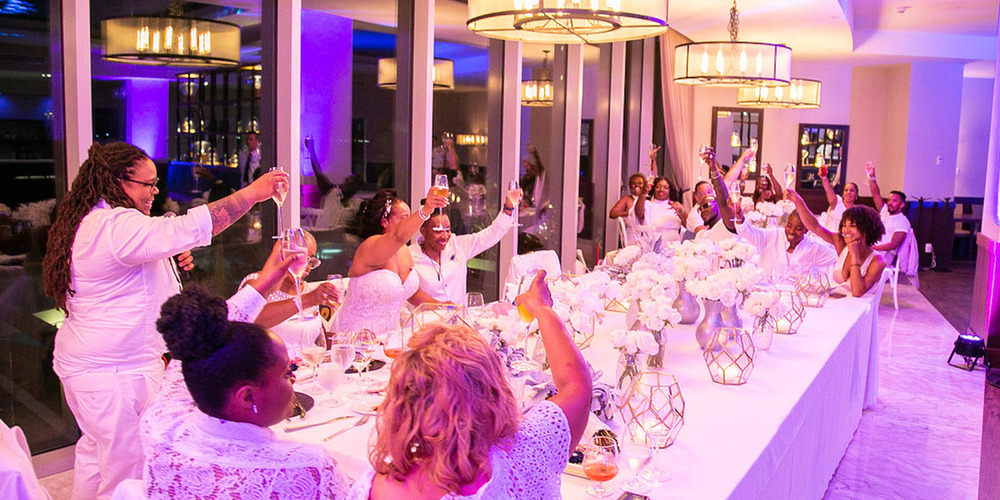 Raise a Glass to Your Perfect Wedding Day
From exploring exotic signature cocktails at top resorts like RIU and Secrets to drawing inspiration from dreamy places like the Caribbean, we've covered all the bases to help you craft the most unforgettable wedding drink menu no matter where destination travel may take your ceremony.
As you prepare to raise a glass to your perfect wedding day, why not elevate your cocktail hour even further? Get started on your perfect drinks menu — contact Destify today!