Every spouse-to-be knows and wants that perfect wedding day look: the pristine dress, immaculate makeup and hair, and the finest mani-pedi money can buy. Not too shabby. There's something missing, however: the wedding bouquet. Bursting with primordial life and elegance, your wedding bouquet serves the essential task of rounding out your aisle fashion. And with spring in full bloom, what better time is there to discover our top spring wedding bouquets? Welcome to Destify Florists, let's take a look around:
Monstera Leaf Wedding Bouquet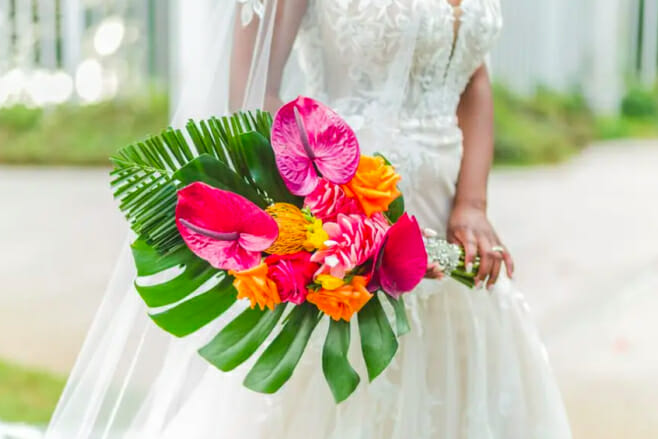 In beachy and tropical floral arrangements, the enormous monstera leaf is a must-have. Use one as a "foundation" for your wedding bouquet, then fill in with contrasting flowers like anthuriums, pincushion proteas, ginger torch, and roses.
King Protea Wedding Bouquet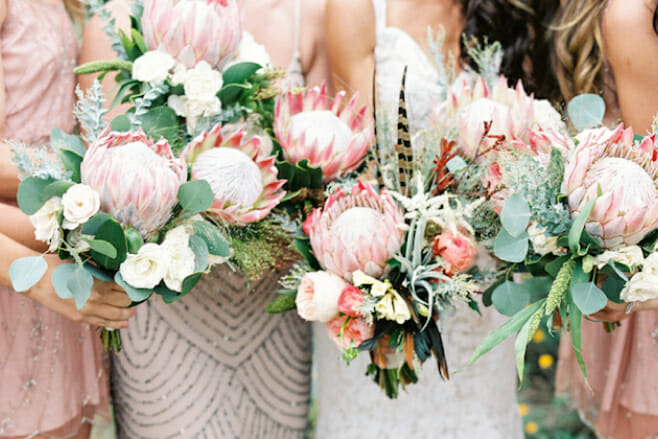 The king protea, a favorite among bohemian brides, is hard to miss. These spiky blooms are native to South Africa and are noted for lasting several days after cutting, making them ideal for beach wedding bouquets in hotter climes.
Spring Orange Pastel Bouquet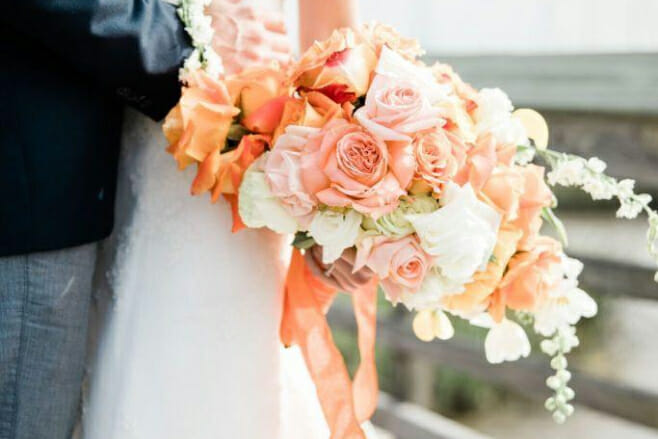 You don't need a rainbow of flowers in your bridal bouquet to make it memorable—this soft orange and white arrangement stands out thanks to its monochrome palette of roses, tulips, and stock.
Boho Beach Wedding Bouquet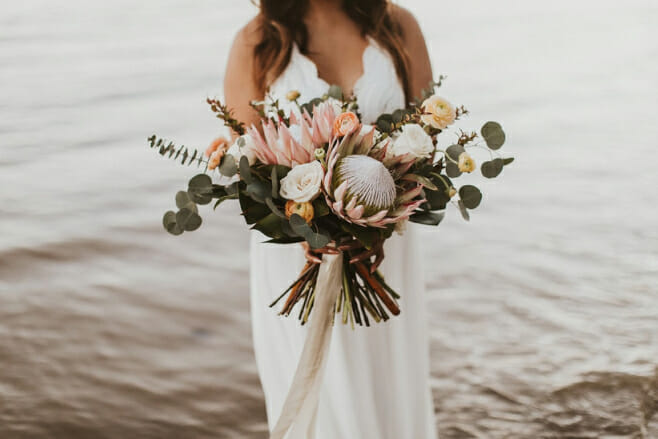 Use pink roses, rust orange cymbidium orchids, air plants (also known as tillandsia), and various foliage in your wedding florist's version of this beachy, bohemian arrangement.
Tip of the Day: Embrace those boho vibes with a Dreams Riviera Cancun wedding!
Pink Peony Wedding Bouquet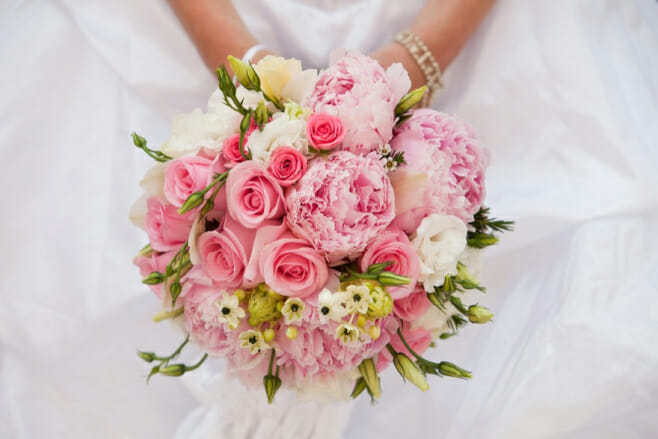 Peony season runs from late spring to early summer, so these popular flowers should be easier (and more economical) to get for your beach wedding bouquet. For a cheerful flower palette, combine vibrant pink peonies with green orchids and yellow ranunculus.
Tropical Greenery Wedding Bouquet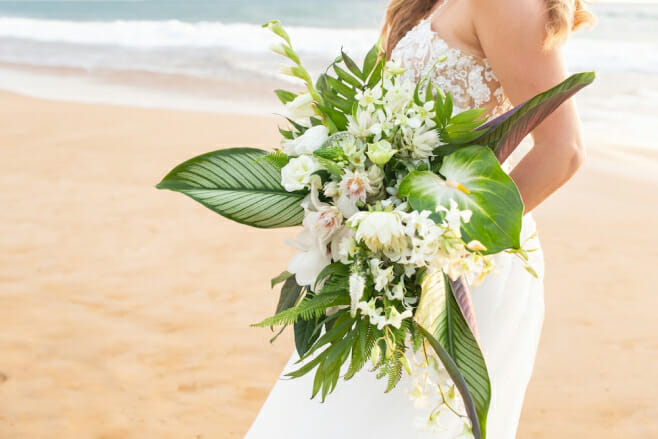 Your spring wedding bouquet won't need much else with greens like this. Banana leaves, Bird of Paradise leaves, palm fronds, and sword ferns are among the most prevalent varieties of tropical greenery, along with monstera leaves.
Ginger Flower Bouquet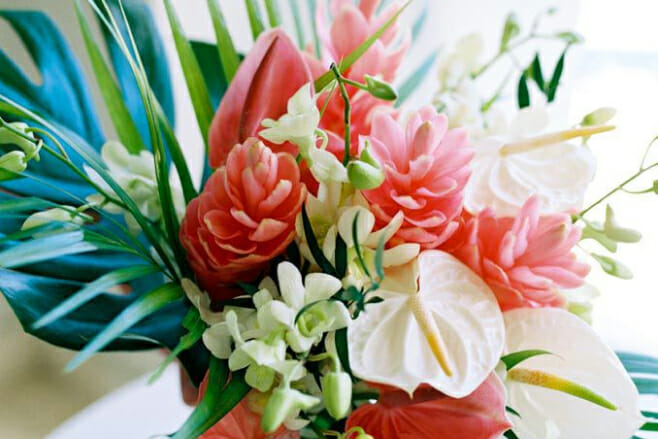 Ginger flowers are one-of-a-kind and unmistakably tropical, exuding an effortlessly cool attitude. The blossoms start out pink and white, but as they mature, they turn yellow and white. For a stunning composition, combine ginger flowers with palm foliage and possibly an orchid or two.
Rustic and Beachy Bouquet
This eucalyptus, astilbe, aloe vera leaves, artichoke, lavender, and pampas grass bouquet is perfect for a rustic or coastal wedding.
Need a tropical haven to go with that bouquet? Follow the button below to explore our Top Destination Wedding Resorts for 2022: