What's the first thing you think of when you hear the phrase "spring wedding?" Most of us might reminisce about classic garden ceremonies that we've seen in movies or magazines (looking at you My Best Friend's Wedding). While pollen-filled venues could sound nice to some, let us offer a different "spring wedding": a sun-soaked extravaganza in a tropical oasis surrounded by five-star luxury and pristine facilities. With a plethora of all-inclusive bliss and endless sunshine, these gorgeous spring destination wedding resorts should be at the top of your planning list:
Majestic Elegance Costa Mujeres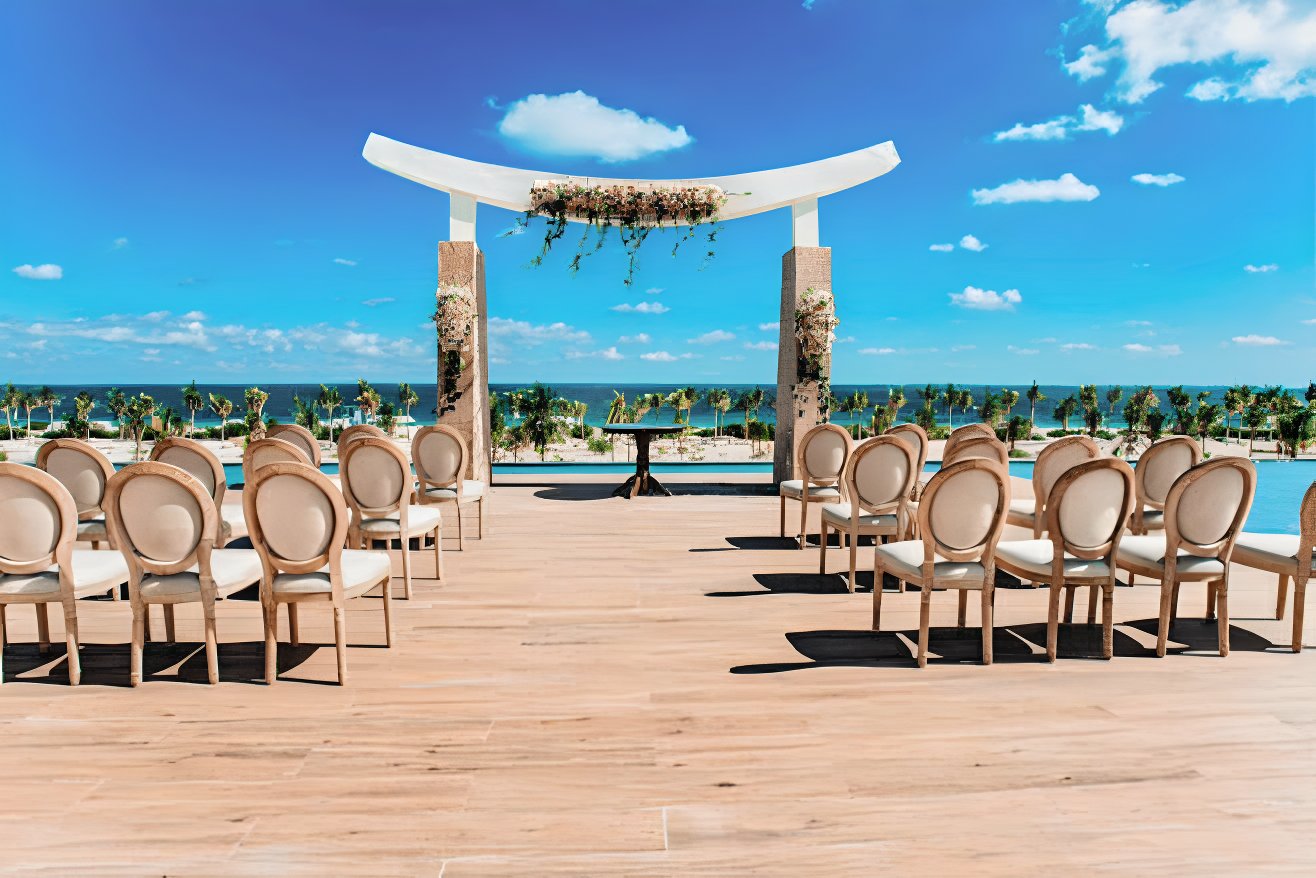 Majestic Elegance Costa Mujeres was created to be the most romantic destination in the Caribbean, making it an excellent destination for couples from all over the world to celebrate their love. To make this possible, the resort works hard every day to deliver a spectacular experience for our lovers: fantasy weddings and honeymoons.
The beautiful 5-star resorts give you one of the most experienced wedding planning teams in Costa Mujeres, who are extremely professional but most importantly, devoted to creating your special day as if it were their own.
Royalton Riviera Cancun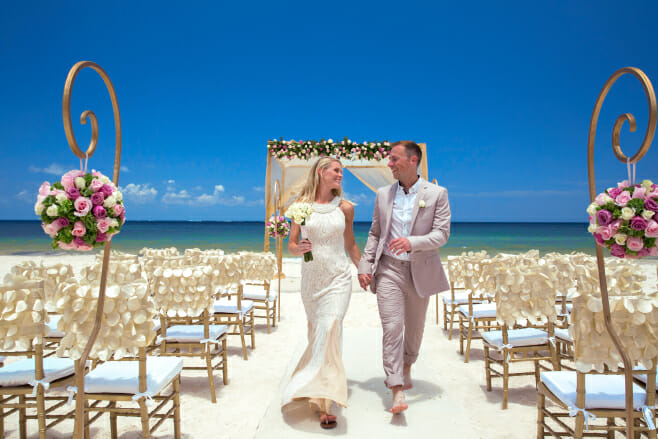 Hear that? That's the sound of Royalton Riviera Cancun's lavish shores calling your name! Perfectly positioned on the golden sands of the Yucatán, this Mexico wedding resort features a wide array of elevated tropical aisle amenities. Offering a selection of handcrafted, contemporary venues ranging from oceanview gazebos to towering rooftop dancefloors, a Royalton Riviera Cancun wedding delivers the quintessential chic getaway.
It only gets better. Complete with a selection of all-inclusive destination wedding packages, this enchanting oasis guarantees affordable oceanfront elegance. From complimentary benefits such as customizable aisle decor and menu options to professional mariachi bands, Royalton Riviera Cancun has everything you need to build the budget-friendly Mexico wedding of a lifetime.
Grand Palladium Jamaica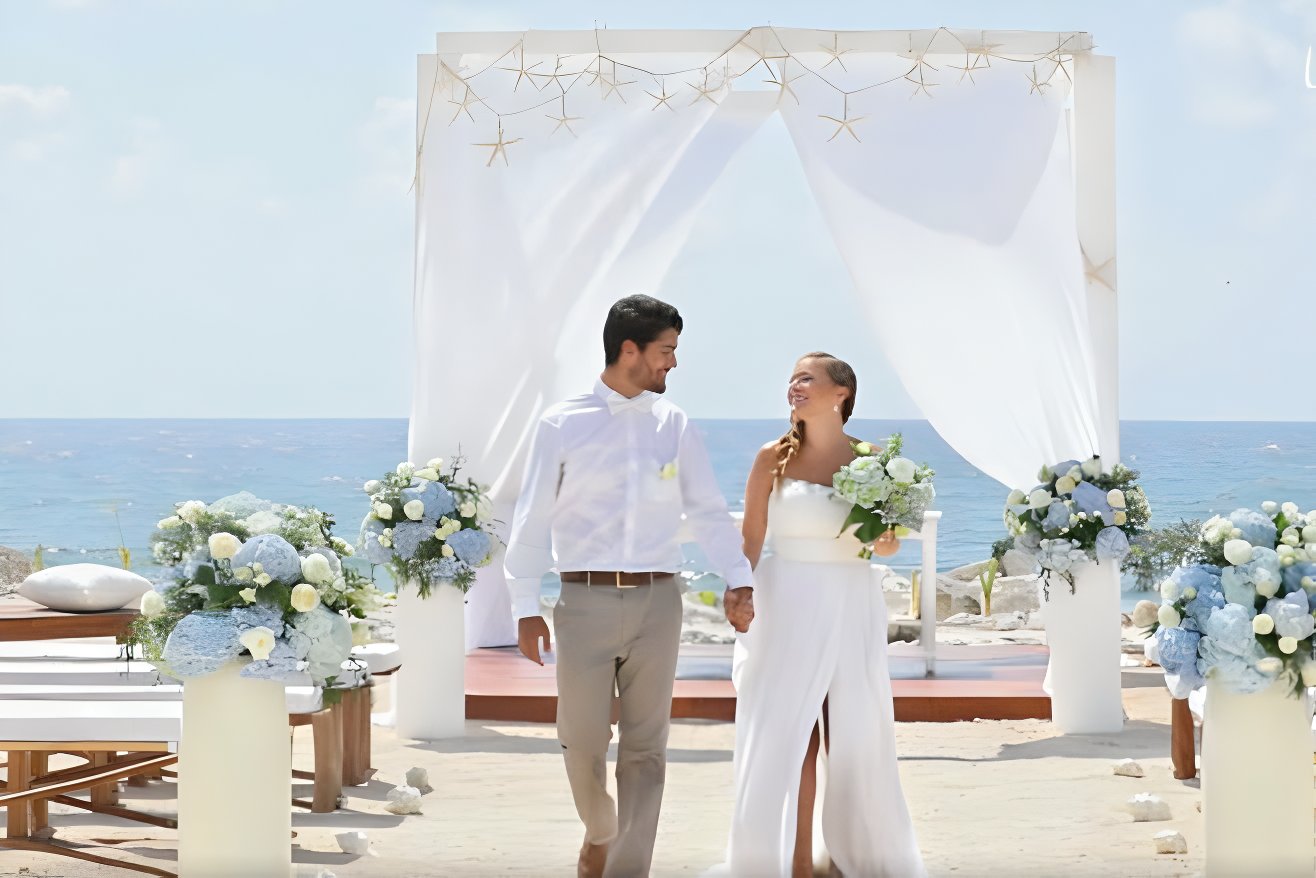 Romantic, exotic, soothing, and evocative are all words that come to me when we think of Grand Palladium Jamaica. Feel the beat of Jamaican music as you plan your wedding on this island known for its stunning beaches, colonial architecture, abundant wildlife, thrilling nightlife, and tropical forests to explore by Jeep or canoe. Allow everything to flow to the beat of reggae music, which is full of hope and love. The rest will be handled by Jamaica.
Sandos Finisterra Los Cabos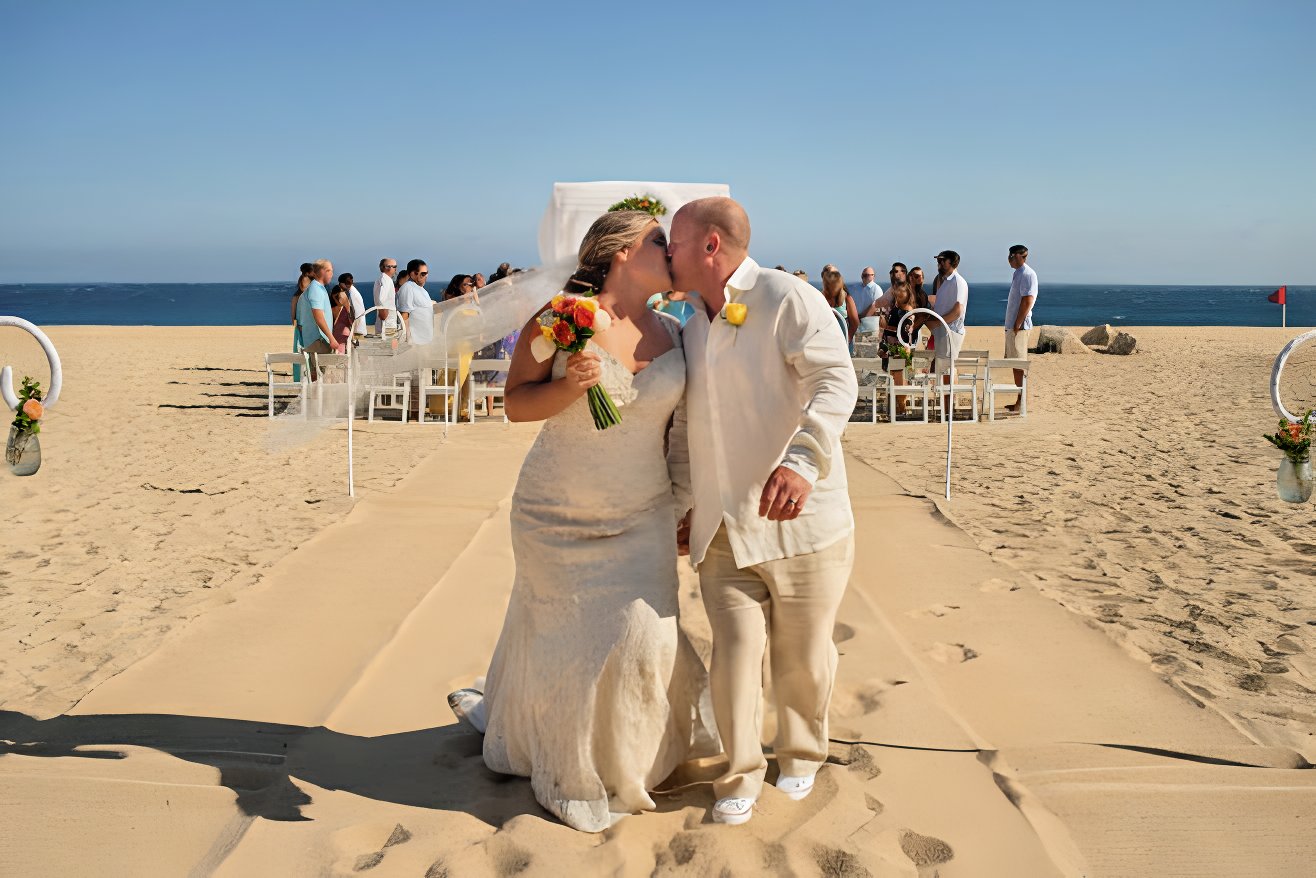 In the heart of Cabo San Lucas, Sandos Finisterra Los Cabos is a tropical wedding location. This outdoor venue offers stunning sunsets and a lovely backdrop, resulting in a spectacular Pacific beach wedding that you and your guests will remember for a lifetime!
For a spectacular ceremony and reception, Sandos Finisterra Los Cabos provides three outdoor event spaces. You can exchange vows on the white sand beach as the sun sets over the ocean, or in their beautiful, tropical Finisterra garden. The venue's mountaintop setting provides stunning views of the Pacific Ocean and the Cabo San Lucas port.
Hard Rock Punta Cana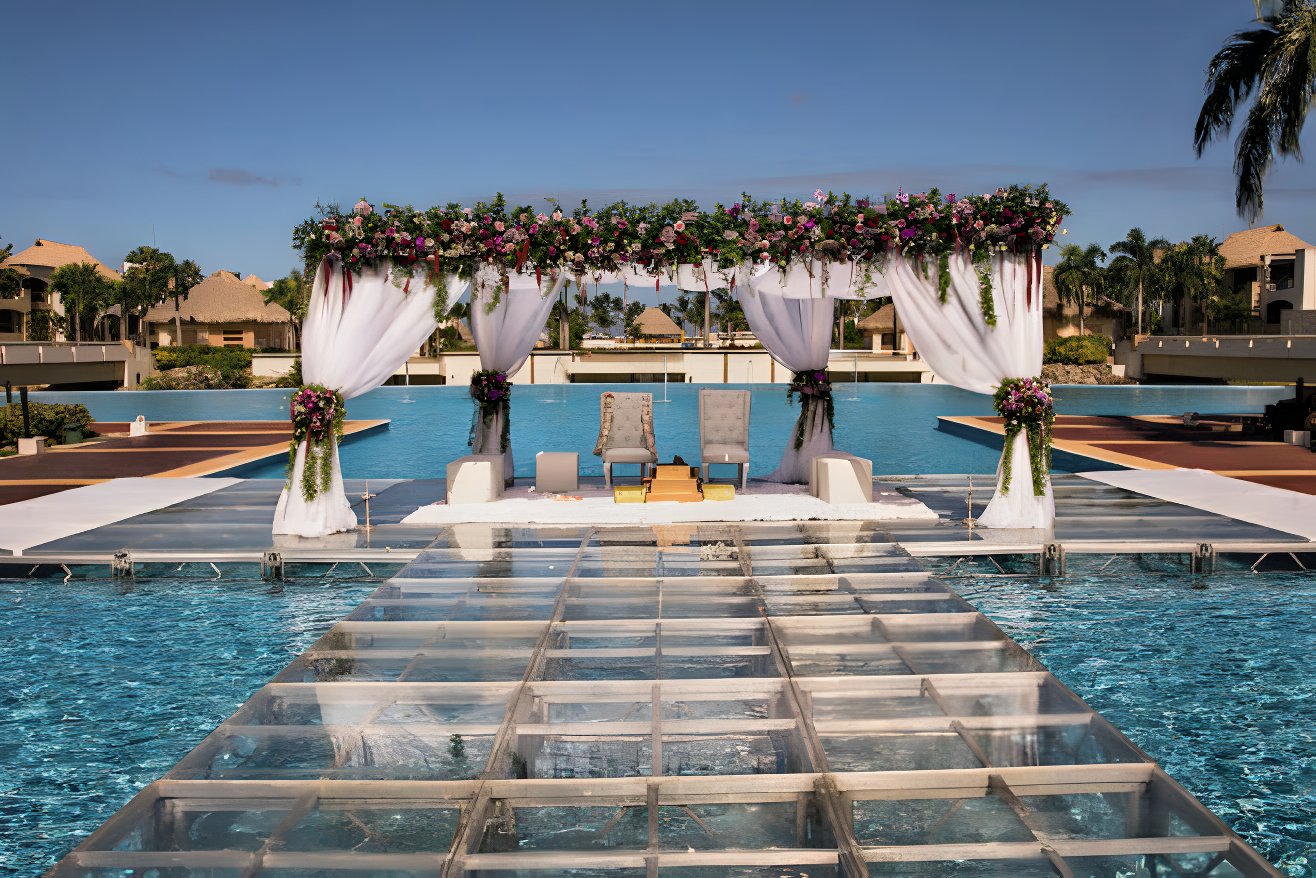 Get married on a gorgeous sandy beach at Hard Rock Punta Cana, with the Caribbean Sea serving as both a backdrop and a soundtrack as the waves gently wash ashore. Alternatively, select one of our floating wedding gazebos, which are encircled by swaying palm trees and cooled by gentle Caribbean breezes. Whatever you want, our backstage personnel will take care of everything.
The resort's many venues and breathtaking backdrops will make your one-of-a-kind wedding dreams come true at Hard Rock Punta Cana, whether you prefer an ocean-side elopement on Piano Beach, an intimate micro-wedding under the Trumpet Gazebo, or a lavish ceremony in front of 1000 guests in the Harmony Ballroom.