One of the final tasks for a future couple who are hosting their wedding abroad is figuring out how and what to pack. It can sound daunting, but that's why we're here to make it easy for you! For the most part, packing for a destination wedding happens to be pretty similar to packing for a vacation. We'll outline some ideas below to help you tackle some of the harder items, such as any additional decor or attire, and of course, the best way to bring your wedding dress.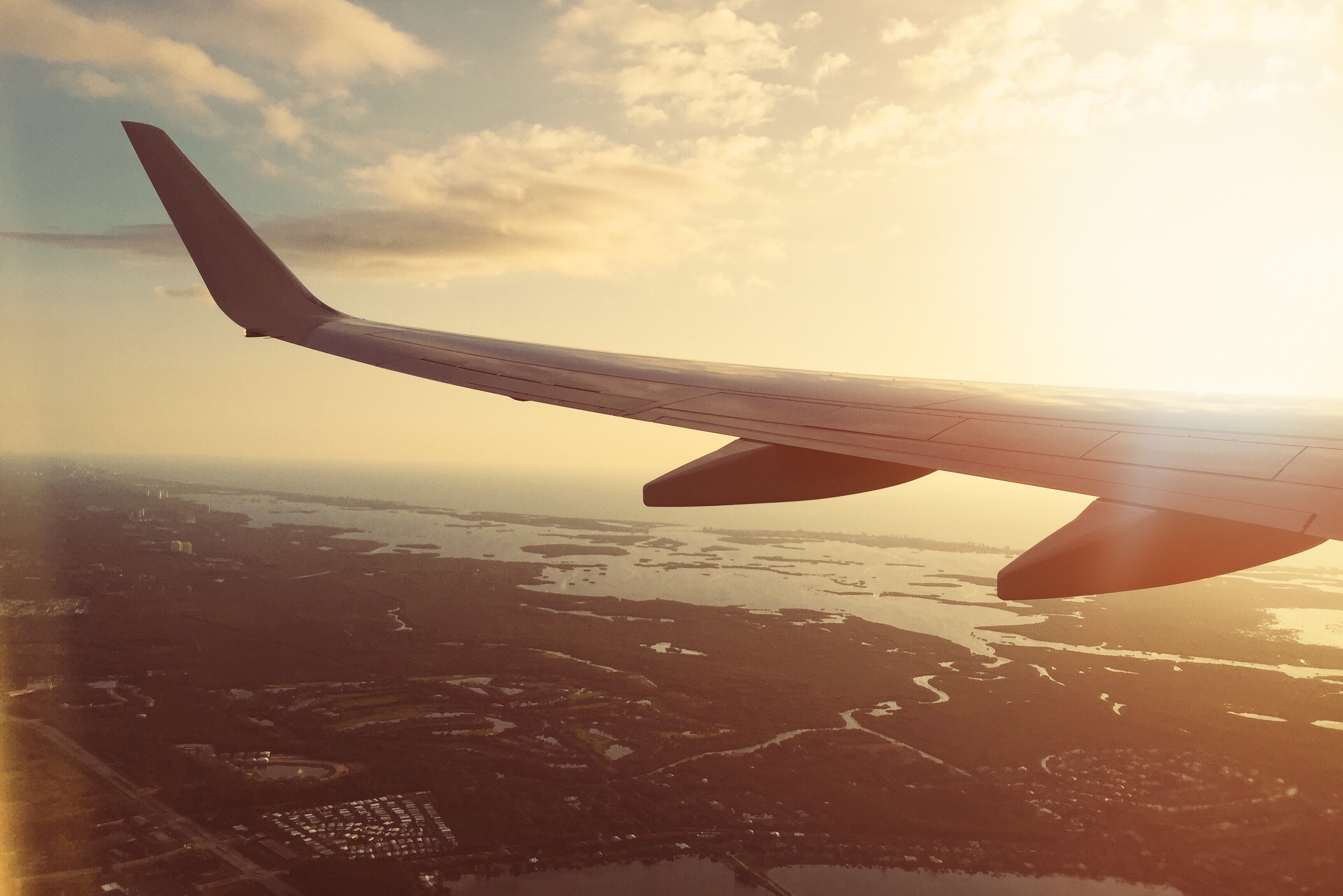 Important Documents and Items
Important documents are a vital thing to remember, next to your wedding dress, when it comes to a destination wedding. Make sure you have an up to date passport and ID before you travel. The rule for passports is that they must be active for up to 6 months after your travel date in order to fly. You'll need to make sure the name you use for reservations correctly matches your identification, so leave the nicknames and abbreviations for friends and family. Keep all tickets, reservation copies, medical/travel insurance, and confirmations on your person or carry-on while you travel. Many couples choose to photocopy these important documents and carry one of them and leave one with someone you trust back home.
Some other important items to bring with you personally include any jewelry (especially the wedding rings) and your veil, should you be wearing one. If you can fit it, bring your own mini medical kit as many things such as painkillers or motion sickness medication could be costly at your destination. If you have prescriptions they must be in their original bottle, clearly labeled to their owner. Keep all credit cards on you too, but most specifically the one you used to book your room with.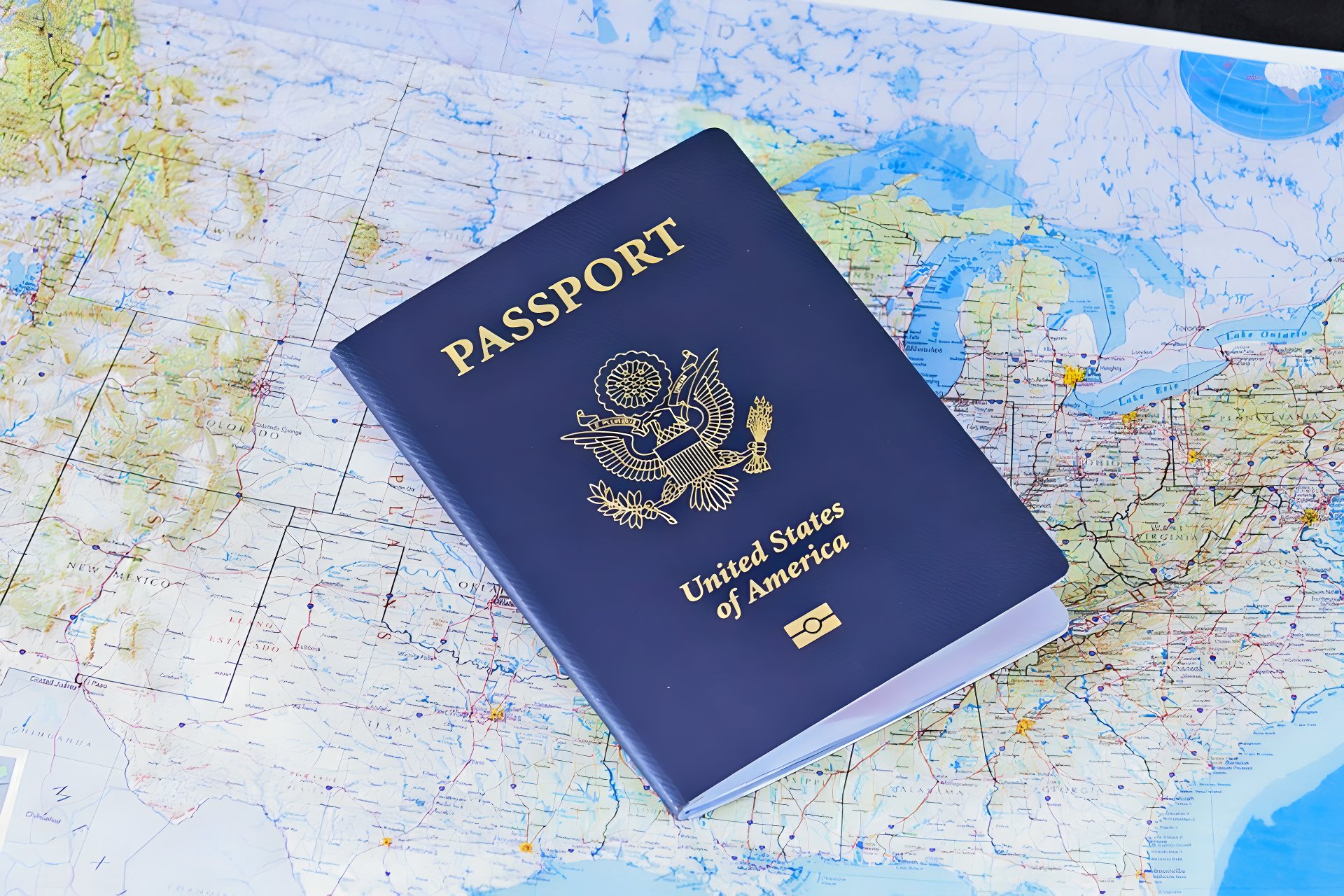 Bringing Your Dress
Now let's discuss one of our most commonly asked questions; how should I bring my wedding dress? Our main tip is to make sure you carry it with you, and never store it in checked-in luggage. There are a few great options. If it's a simple dress it can be placed in a gown length garment bag and folded into a suitcase. You can also have the store where you purchased it from professionally pack it. Another great option is a bridal box sold by specialists, specifically designed to fit TSA carry-on specifications.
Most airlines will be accommodating once you let them know you're carrying your wedding dress. We have had plenty of couples, who on request, were able to store their dresses in the attendant's coat rack for the duration of their flights. Some brides have even used vacuum-sealed bags which cut down on the size of fluffy dresses. Resorts will have a pressing service available to get any wrinkles out, and many wedding packages will even have this as an inclusion.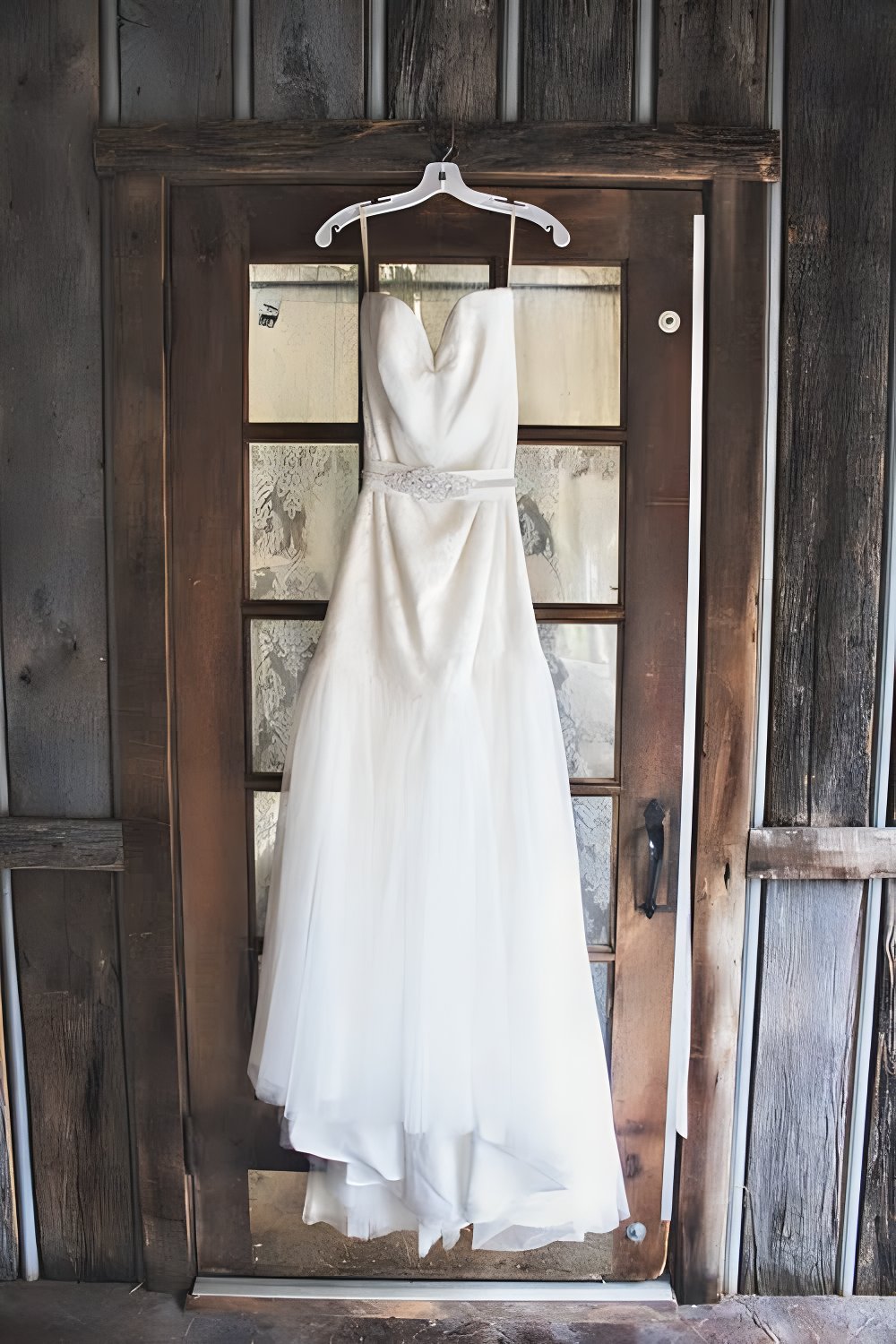 Miscellaneous
Beyond the wedding dress some other items you may choose to bring include wedding decor and goodies for your special day. Some couples choose to bring a checked suitcase (or two) with their own decor. Double Check that your stuff will make it through customs, the airline you are flying with should be able to help with any questions you might have. Some couples choose to bring gifts for the wedding party or parents and favors/gift bags for your guest list. Your resort can even help you hand out these gifts.
Other easy items you may want to consider bringing include table place cards and any stationary you plan to use. If you're tight for space don't be afraid to ask loved ones for help. If you don't mind a bridesmaid knowing early about gift bags for guests see if she can bring a checked bag full of them. The mother of groom or mother in law are typically overjoyed to help bring decor or flowers at your request also.
Finally, consider everything else you need to have a great vacation! This includes swimsuits, cocktail attire, reception outfits, activewear for any excursions, and plenty of comfortable clothes for all of your downtime. If you need certain lotions, shampoos or makeup check if they can come in your carry-on or if they needed to be packed in your checked bags. Review the TSA guidelines for what you can and can't bring (https://www.tsa.gov/travel/security-screening/%20-rule).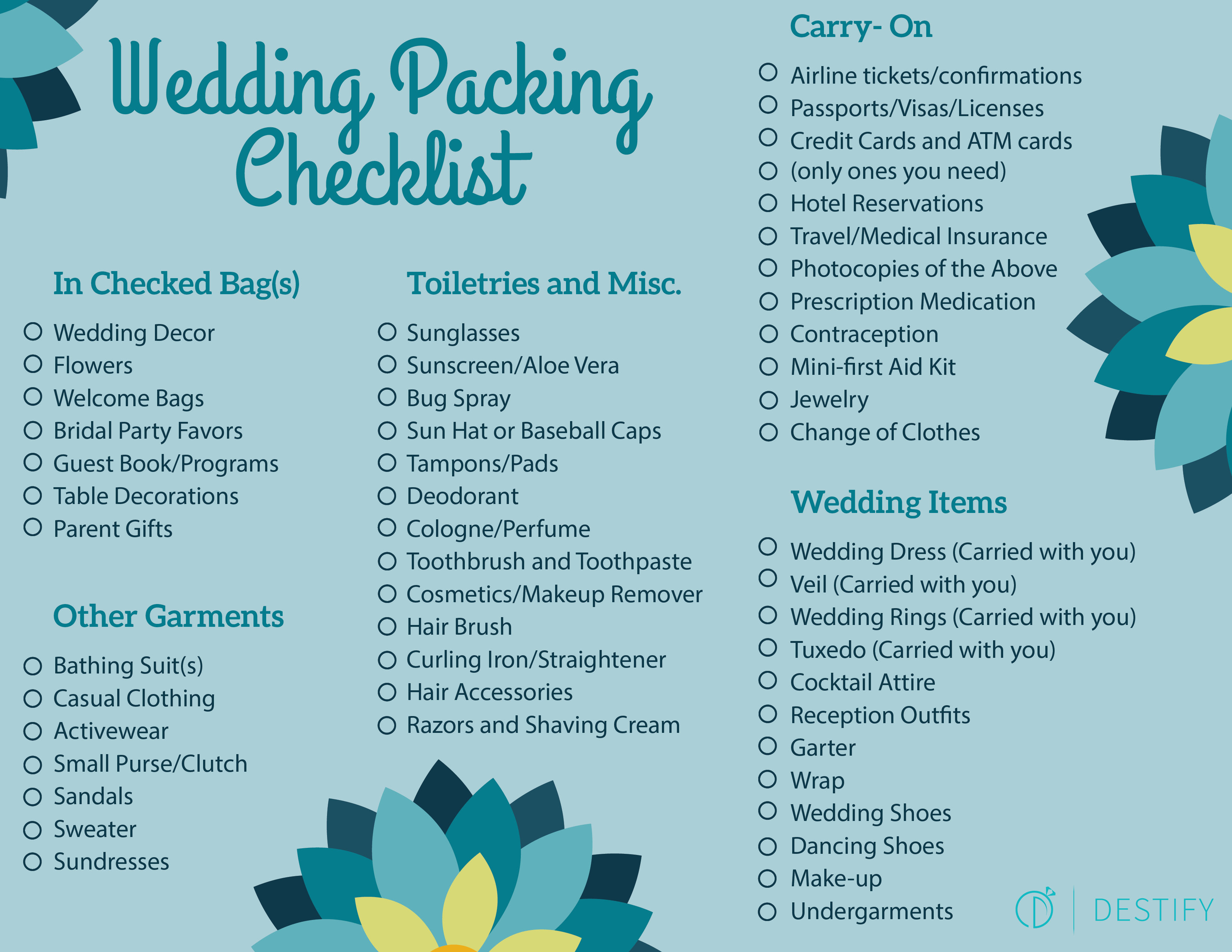 Get a printable PDF version here.
And you can view all of our handy destination wedding checklists here.