Curious about what your destination wedding schedule might look like? 
After sending thousands of couples to their dream destination weddings, we're here to paint you a picture of your ideal destination wedding day!
Read on and peruse your destination wedding schedule itinerary!
Thursday: Welcome!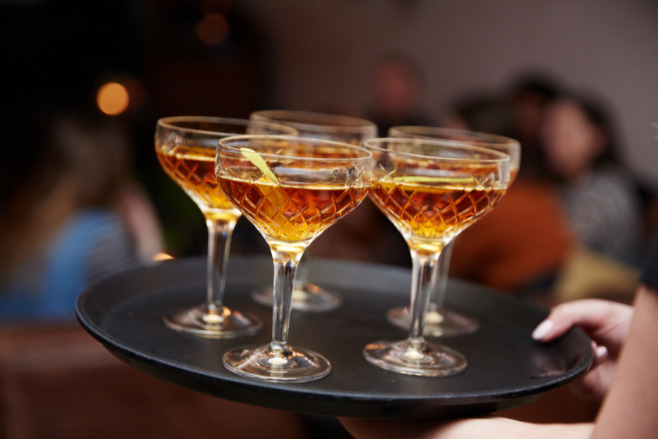 Schedule:
8am-5pm: Arrival
7pm: Cocktail Party
The soon-to-be-wed and their guests will slowly arrive throughout the first day.
The concierge team and front desk staff will greet them warmly, ready to help you with whatever you may need. (and maybe offer you a welcome cocktail 😉)
The couple and their guests will get settled in their suites, put away luggage, check out the minibar, and breath in the Caribbean air from their private balconies. 
Some will stroll around the resort grounds and see the pools and lounges, and maybe grab a bite at one of the many onsite gourmet restaurants.
This part of the trip is all about saying hello to your temporary, extravagant home!
After everyone has settled in, the couple and their wedding party meet at one of the resort's lounges for a welcome cocktail.
And then, get ready to toast to the soon-to-be-married couple and to a fantastic stay at your all-inclusive resort!
Friday: Fun-Day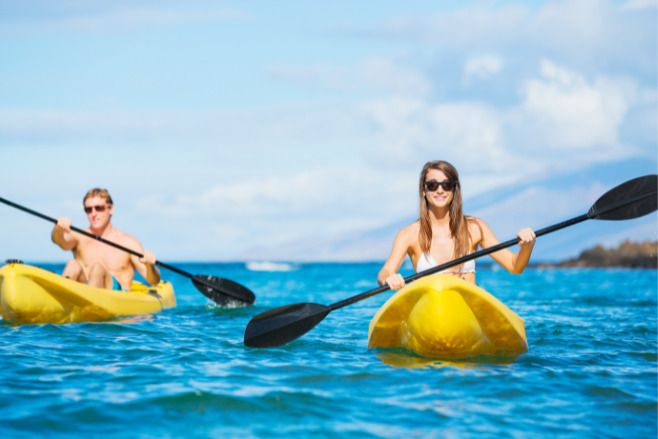 Schedule:
8am-10am: Breakfast and R&R
11am: Group Activities
6pm: Rehearsal Dinner
9pm: Live Entertainment
Today is all about having a good time and finding just a few of the many amazing features of your resort.
The wedding party will spend their morning by the pool, strolling the white sand beaches, and having breakfast at any of the all-inclusive restaurants or buffets.
After that, it's the perfect opportunity for a fun group activity. It could be watersports, an excursion at a local landmark or downtown area, a guided yoga class, or any of the other activities your resort offers
Check the posted events in the front lobby, or ask the front desk staff!
At 6 PM, it's time for the rehearsal dinner! That means opening gifts, toasts, an unforgettable dinner, and dessert.
Think of it like the pre-party before the big day.
From there, some members of the wedding party may retire for the evening, but some of the party animals might go out and hit the town!
Luckily, there are late night shows, live music, and several bars.
Saturday: I Hear Wedding Bells & Beach Waves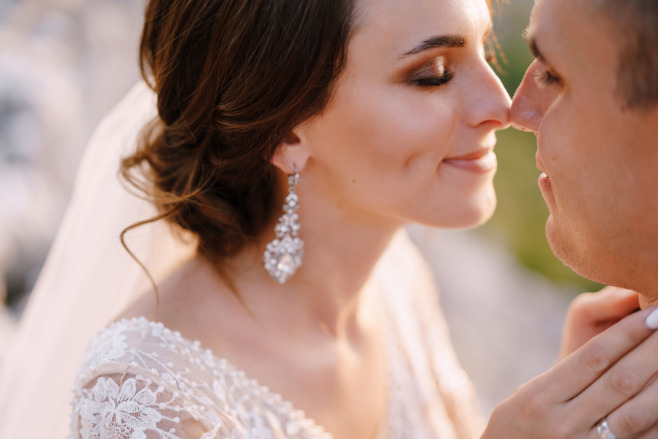 Schedule:
11am: Hair and Makeup
4pm Wedding Ceremony
5-9pm: Wedding Reception
Here it is! The big day is upon us.
The early part of your day will be spent getting ready and looking your best.
Since you luckily have a wedding coordinator taking care of all of the details of your ceremony and reception, you can enjoy mimosas and even take an idyllic stroll by the beach. 
Your resort makes sure that you're in for a stress-free day!
And once 4 pm rolls around, get ready to grab your tissues! 
Your ceremony might be on the beach, in a lush garden, in an open-air rooftop, or indoors. 
Whatever you choose, your 'I do's are sure to be unforgettable.
And after that? It's time to party!
The wedding planner sets the reception's details ahead of time. They usually include an open bar, gourmet food platters, music, and even some extra premium perks if you're interested (even fireworks!)
There's gonna be laughter, fun, and even some tears.
And from there? 
The fun is only just starting! 
The moment you say 'I do,' your honeymoon begins! You've got days left to spend in paradise.
Book Your Dream Destination Wedding Today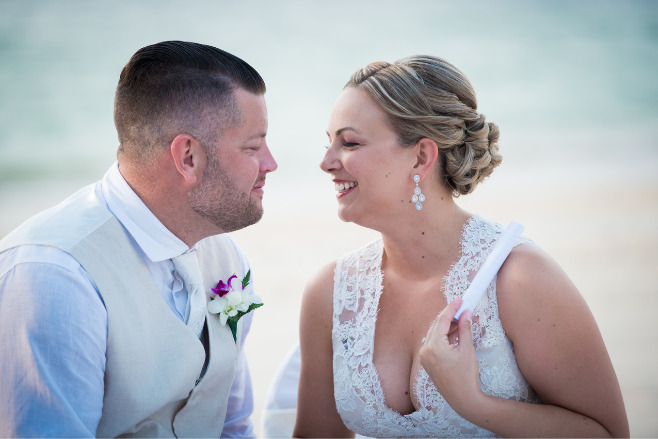 Ready to make your fairytale destination wedding dreams come true?
Talk to one of our wedding experts today and let's make that dream a reality!