Have you ever fantasized about having a destination wedding but been put off by the potential cost? To estimate the cost of your all-inclusive destination wedding in Mexico or the Caribbean, use our Destination Wedding Cost Calculator. Although the wedding calculator pricing isn't exact, it can still give you a decent idea of what a destination wedding package would cost. Discover the bundles and dazzling add-ons that are ideal for you.
Whether you desire Dreams Riviera Cancun's perfect spa treatments or crave Hyatt Ziva Rose Hall's jerk cuisine-inspired menu, our calculator makes budgeting a breeze.
How do I use the destination wedding cost calculator?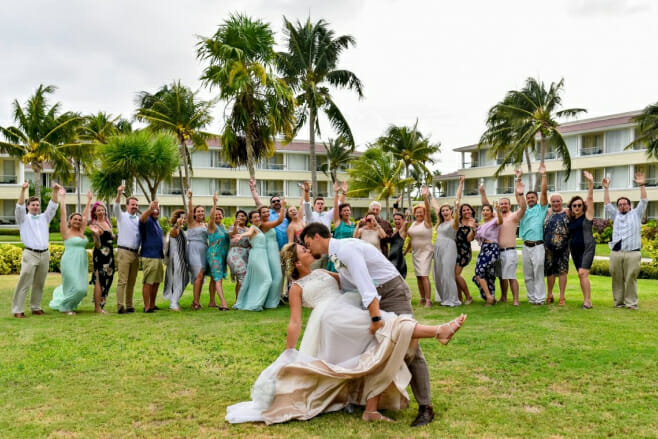 How does one use the calculator? Just enter in your ideal destination, guest list size, wedding date, and add-ons. Using expert research from thousands of wedding resorts, we'll compute your preferences into a personalized quote just for you.
What kind of benefits can the calculator measure?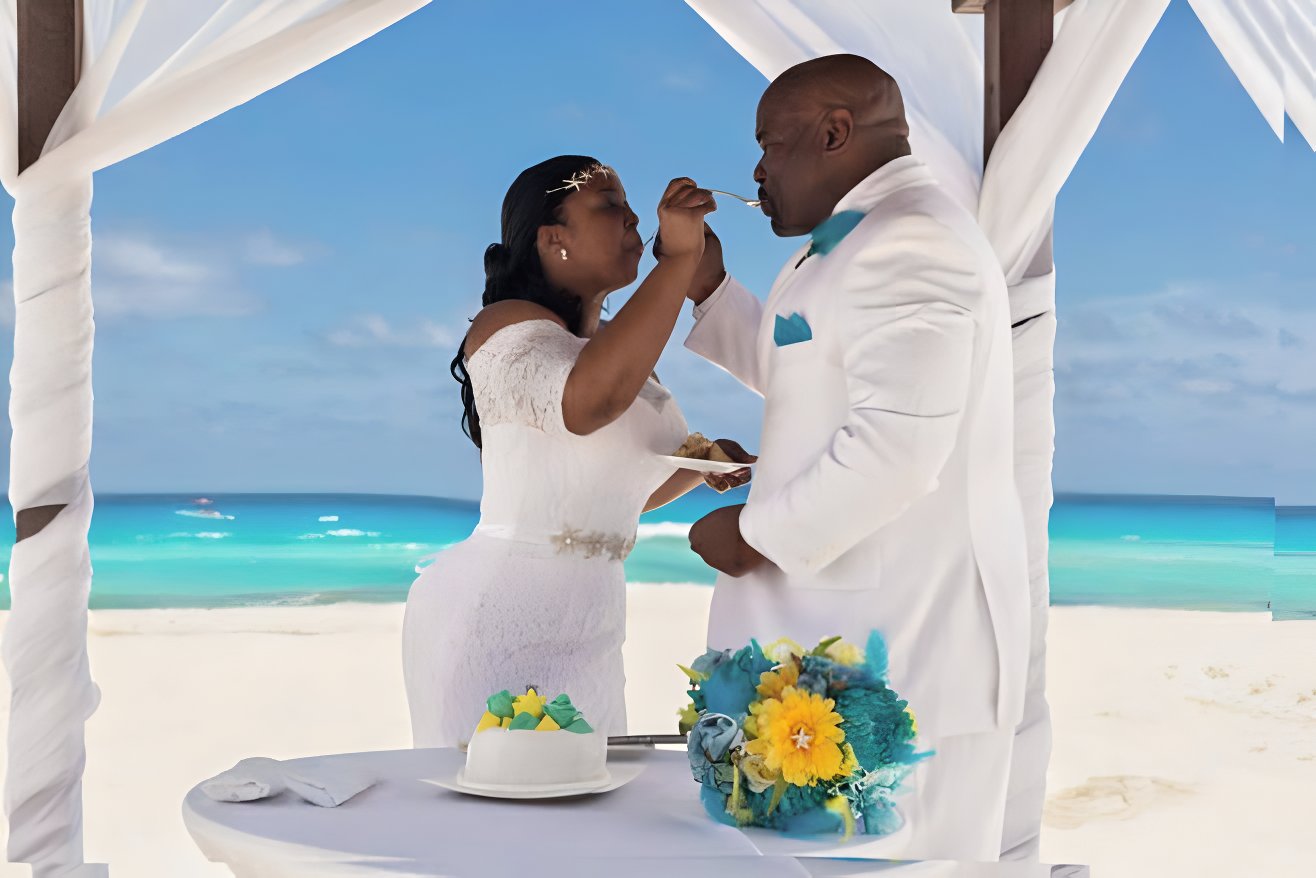 Here's where the fun begins. Along with sample Basic, Upgraded, and Luxury Package quotes, the destination wedding cost calculator features an impressive selection of elegant add-ons. Each all-inclusive package enables you to sort through benefits ranging from open bars to live reception musicians. While many resorts offer complimentary add-ons to your final quote, some upgrades require an additional fee. Our destination wedding cost calculator helps you pinpoint which amenities will cost you a little extra.
Destination Wedding vs. Local Wedding Cost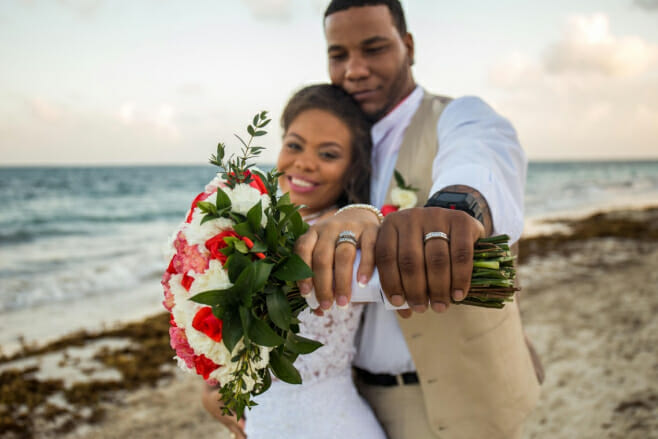 So, how much can a destination wedding really cost compared to a stateside wedding? With international airfare and hotel rates involved, you'd think that the former costs more. We have some exciting news: destination weddings can save you a ton of money!
We compared the costs of over 100 of our Destify Couples' weddings to the costs of local ceremonies and found that the vast majority saved significantly. The number of guests attending, and the location of the wedding, are the two most important factors that influence the cost of a destination wedding. Remember those all-inclusive packages? You're actually guaranteed more complimentary benefits from a destination wedding than a domestic ceremony.
Figuring out your wedding budget is a huge step. It's the difference between a smaller and larger guest list, as well as the type of atmosphere you want to achieve. Using our Destination Wedding Cost Calculator, you can plan a wedding getaway that is both uniquely yours and affordable.
Want to simplify your wedding budget? Follow the button below to experiment with our Destination Wedding Calculator: