Jet-setting celebrities love nothing more than frolicking on palm-fringed beaches in far-flung tropical destinations. Seeking privacy, flawless service, and a luxe travel experience, many celebrities choose to stay in all-inclusive luxury resorts. This blog post will look at some of the hottest travel destinations and resorts loved by celebrities. If you are looking to follow in the footsteps of the rich and famous with a destination wedding at a luxury all-inclusive resort, read on for some epic travel inspiration.
Discover The Appeal of Luxury Travel in Mexico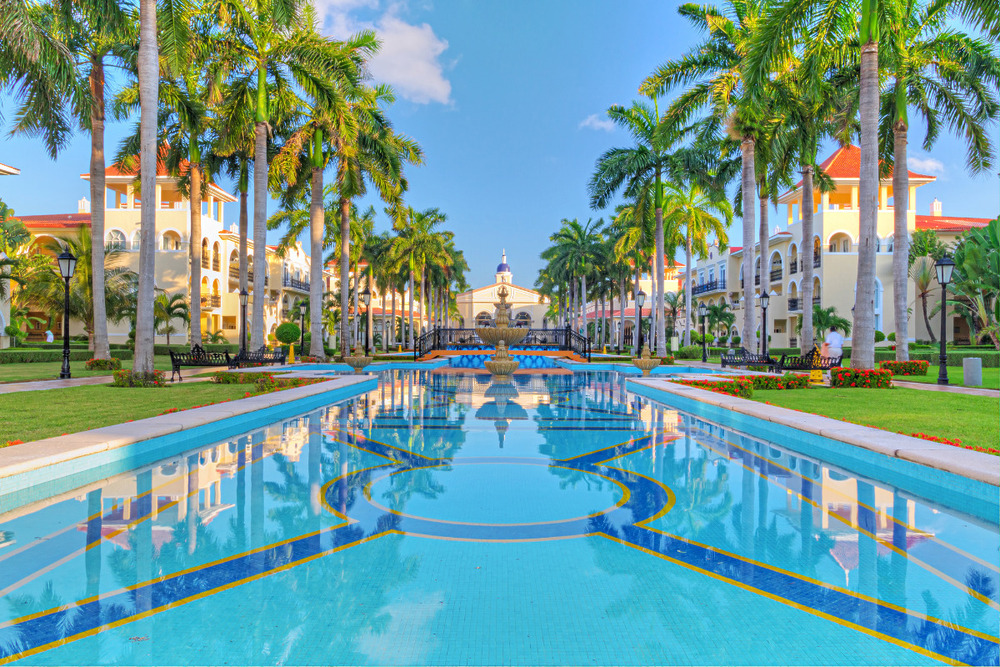 Mexico's luxury travel market has experienced significant growth in recent years, and Hollywood's A-list has been lapping up the sun, sea, and sand at Mexico's most exclusive locations. The biggest names, from Jennifer Aniston, Leonardo Dicaprio, and Justin Bieber to Selena Gomez, have all enjoyed five-star stays on Mexico's white-sand shores.
Cancun is one of Mexico's top destinations. The city combines some of the world's most jaw-droppingly beautiful beaches, legendary nightlife, vibrant cuisine, and an abundance of luxury all-inclusive resorts for a powerhouse of pleasure, relaxation, and overall good times.
Many of the city's all-inclusive resorts occupy prime-beach front locations offering incredible backdrops to your special day and easy access to the warm, azure waters of the Caribbean Sea.
Find Love at Moon Palace Golf and Spa Resort
The Moon Palace Golf and Spa Resort is a sumptuous all-inclusive luxury resort set on a magnificent 2000-foot stretch of beach. Sprawling over 123 acres and encompassing three distinct areas, Moon Palace is a luxury beach-side playground. Due to its versatility, it caters to a diverse range of discerning travelers and accommodates adults, families, and children.
Moon Palace is the perfect place to indulge in an immersive travel experience. The resort is jam-packed with high-end amenities, decedent dining opportunities, pools, water slides, a 27-hole golf course, and world-class entertainment. Giving Moon Palace its approval, Forbes recently rated it as one of the ten best hotels in Cancun.
Actor Neil Patrick Harris of How I Met Your Mother visited the resort with his family for a well-needed spot of rest and relaxation. He is a particular fan of this stunning destination and looked to have an incredible time with his young children.
Head South to the Rivieria Maya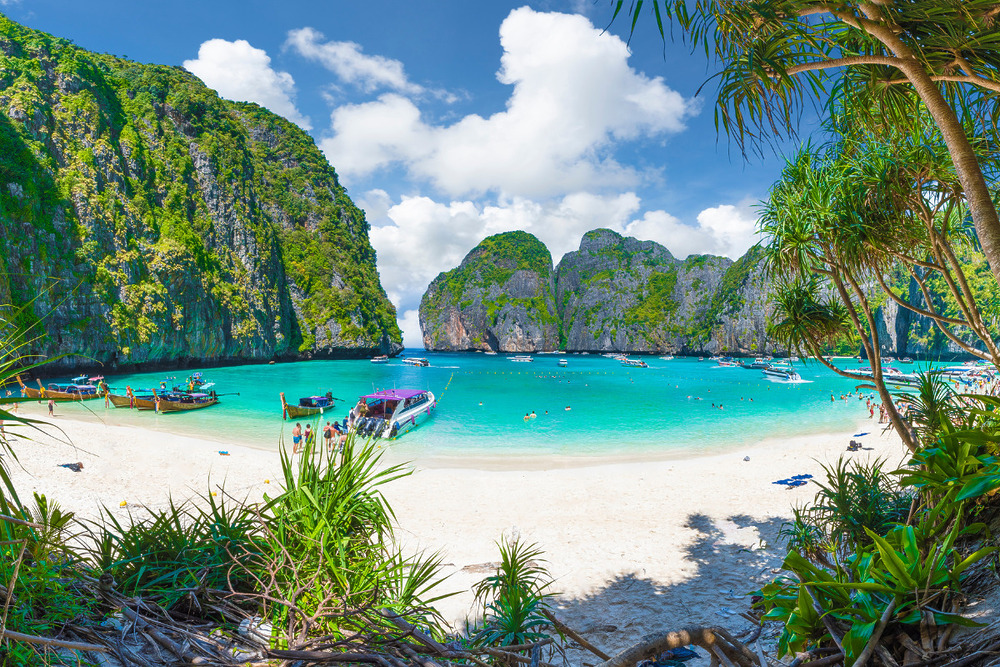 Another long-time celebrity hideaway is Mexico's luscious Riveria Maya. Situated south of Cancun, visitors are drawn here by the sun-kissed shores, verdant surrounding jungle, and top-end accommodation.
Travel like a celebrity and visit the spectacular Grand Velas Riveria Maya. This five-star resort exudes serenity and romance at every corner combining pristine beaches with unparalleled luxury. Expect flawless service and an out-of-this-world experience.
With a selection of beautifully curated wedding venues, incredibly appointed suites, and a luxurious onsite spa, the Grand Velas is nothing short of perfection.
Summer House reality tv stars Lindsay Hubbard and her husband Carl Radke enjoyed a romantic break together at the Grand Velas for their first Valentine's Day together. Due to their fairytale surroundings, several all-inclusive resorts have been featured in reality tv shows, providing the ultimate luxe backdrop. Check out which resorts are reality-tv famous in this blog post.
The Grand Velas provides an aspirational travel experience. A wedding here is truly the stuff dreams are made of.
Experience Pure Paradise in the Bahamas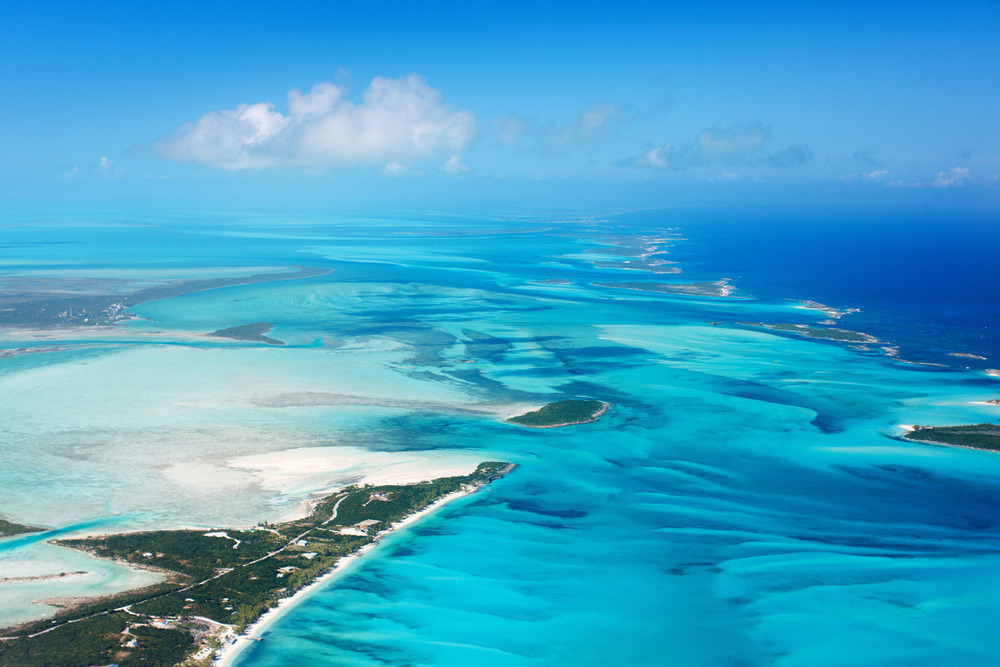 Make like royalty and choose the Bahamas as the setting for your incredible destination wedding.
The tropical archipelago has long been attracting celebrities to its shores with its unmatched natural beauty, balmy climate, and ridiculously stunning beaches. Turn up the heat on your wedding for a tropical experience like no other.
The Cove Atlantis is an iconic resort situated on Paradise Island. This sleek beachfront resort provides next-level luxury, promising white glove service for all guests. Enclosed between pristine white sand beaches, The Cove provides an oasis of enjoyment in the most incredible locations.
Prince William and Kate stayed in the resort during their Caribbean Royal Tour, enjoying an intimate two-night stay. The resort has also hosted the likes of Oprah Winfrey, Kim Kardashian, Hillary Duff, and the Jonas Brothers. Find out more about the resort's most exclusive celebrity suite in Hello's look inside Atlantis's Presidential Suite.
As destination wedding experts, the Cove Atlantis offers a range of wedding packages to choose from. These all-inclusive packages take the stress out of your day with every detail fine-tuned to perfection. You can be assured your big day will be everything you desire.
Feel Romance in the Air at the Grand Hyatt Baha Mar
Bahamas Weddings

Two distinct towers flank the east and west borders of the Grand Hyatt Baha Mar resort, a sprawling tropical oasis designed to maximize the beauty of the Bahamas.

Grand Hyatt Baha Mar:

Read more

Venues: 8
Family Friendly
15 Minutes

Package Costs:

$

5,925

–

$

8,550
Located on Cable Beach in Nassau, the Grand Hyatt is your ultimate beachside dream. Its central location provides convenient access from the airport which is only a short 15-minute drive from the resort.
This luxurious destination attracts a premium clientele. NLF star Rob Gronkowski was spotted at the Grand Hyatt celebrating his mum's 60th birthday. Keep your eyes peeled to spot other celebrity vacationers.
While staying at the resort, it is easy to access attractions in the surrounding area, from bustling downtown Nassau with its historic landmarks and famous straw market to the idyllic Blue Lagoon Island. Perfect for those who want to do a little exploring during their stay.
With a state-of-the-art casino, top-end restaurants and bars, a destination spa, a golf course, a dedicated marine sanctuary, and Baha Bay Water Park, you can guarantee this will be an awe-inspiring experience.
The Grand Hyatt provides an abundant choice of wedding venues so you can craft your ideal ambiance. Whatever you choose, this tropical oasis will give you a night to remember.
Let Destify Simplify Your Dream Wedding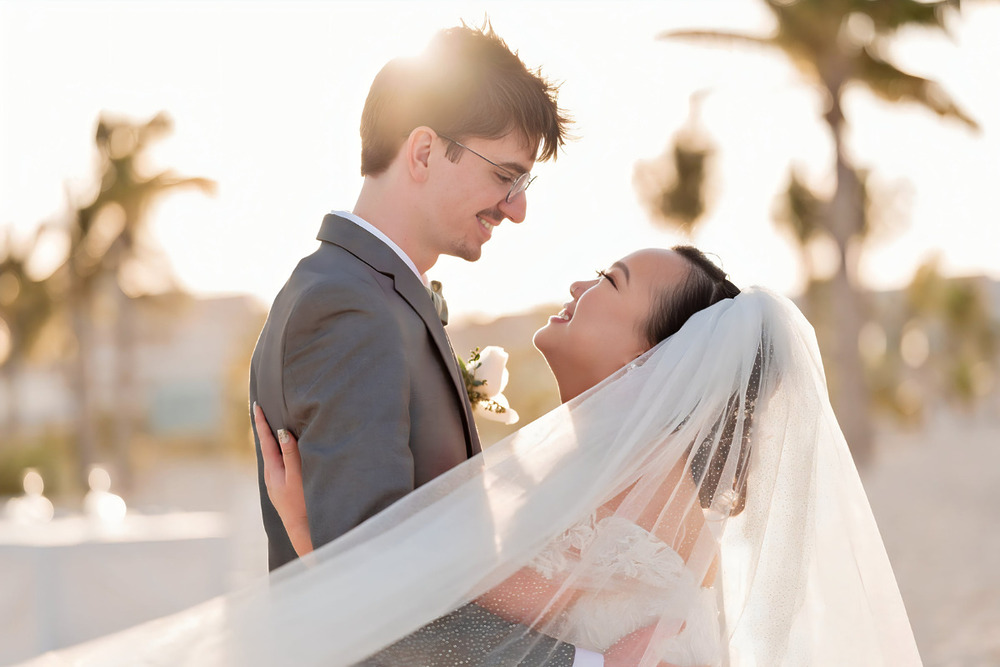 Destify has a comprehensive selection of world-class travel destinations and resorts on its books across Mexico and the Caribbean.
We've created several resources to help you learn more about destination wedding planning, from this handy Caribbean Guide to this overview of Mexican Destination Weddings.
Destify provides the ultimate platform to transform complex travel arrangements into a simple transaction with our easy-to-use platform. You can literally book your dream destination wedding in ten minutes. Book now to turn your wedding dreams into reality and create life-long memories with your friends and loved ones as you say I Do.