Meet The Cancun Wedding Venue That Has It All
Independently planning a destination wedding involves countless decisions, endless questions: Where will you get married? What theme will you choose? Which extras and wedding services will you choose to ensure your guests have an unforgettable experience?
Now, imagine you could access the answers to all your queries in one handy place. Welcome to the Hyatt Ziva Riviera Cancun's wedding services. Boasting a stunning setting and the perfect beachfront location, alongside exceptional amenities and top-tier culinary experiences, the Hyatt Ziva Riviera offers a destination wedding like no other.
Hyatt Ziva Riviera Cancun: An Ideal Wedding Destination
Riviera Maya Weddings

Settled along the crystalline waves of the Caribbean Sea, Hyatt Ziva Riviera Cancun has everything you need for a picture-perfect celebration.

Hyatt Ziva Riviera Cancun:

Read more

Venues: 12
Family Friendly
20 Minutes

Package Costs:

$

2,039

–

$

11,944
The Hyatt Ziva Riviera Cancun is an all-inclusive resort that offers a unique blend of luxury, relaxation, and world-class services. Located in the stunning Riviera Maya nestled amidst lush greenery on the east coast of Mexico, this resort offers breathtaking views of the Caribbean Sea. With stunning architecture, and luxurious rooms, this resort is the perfect location for a destination wedding in Cancun.
Unparalleled Wedding Packages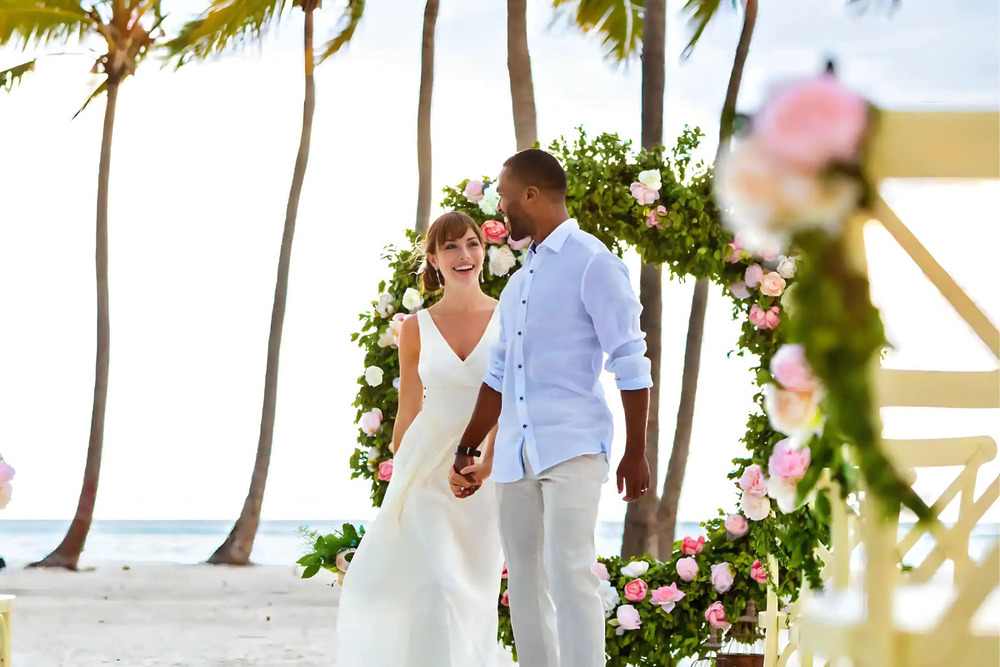 Hyatt Ziva offers an array of Cancun wedding packages, each designed to cater to different wedding styles and preferences. Does your vision include an intimate beach ceremony? Or are you opting for a grand ballroom reception? The Hyatt Ziva Riviera has a dedicated wedding team to ensure each event is executed flawlessly.
Choose one of the all-inclusive packages that offer an elite selection of services, including personalized menu options, floral arrangements, professional photography, a wedding coordinator and much more. Brides highlights the importance of choosing a destination that offers comprehensive wedding services, making the wedding planning process a breeze.
Many soon-to-be-married couples are enjoying the convenience of the comprehensive wedding packages offered at the Hyatt Ziva Riviera Cancun. The wedding planning team is there to cater to your every need, whether that includes a sunset beach ceremony or a formal event in the grand ballroom. No two weddings are the same, with their easily customizable wedding plans to ensure every detail aligns with your unique vision. For a seamless planning process, leave it to the experts.
World-Class Culinary Experience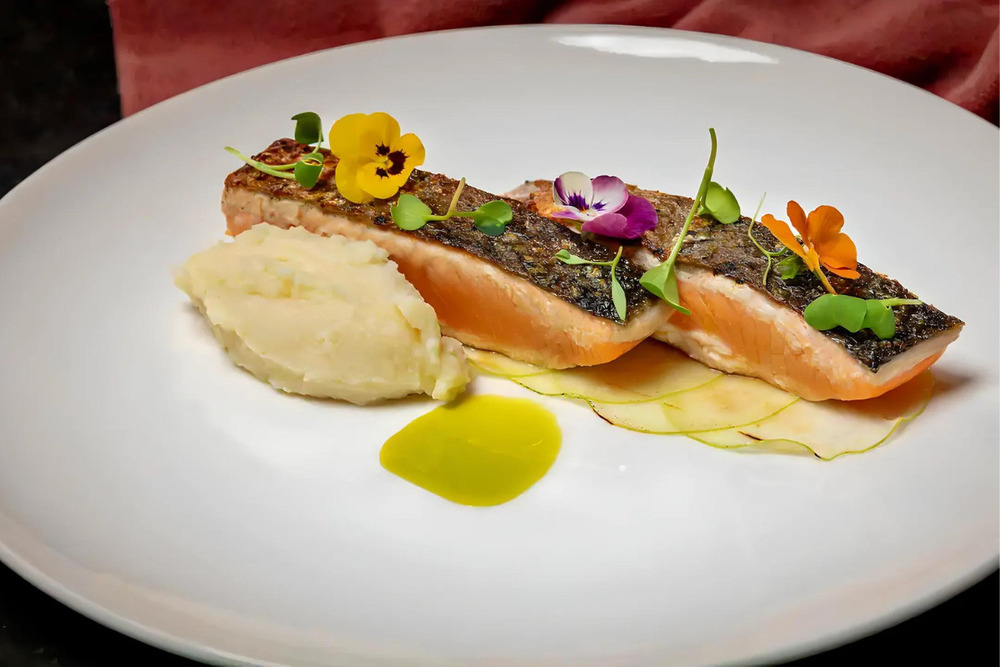 Food and drinks are one of the main events in any wedding celebration, and Hyatt Ziva Riviera Cancun has got it covered. The resort offers an eclectic mix of international cuisine, emphasizing local flavors. The resort's talented chefs are committed to creating a custom culinary experience for you and your guests, from gourmet meals to craft cocktails. According to WeddingWire, the quality of food and drink services can improve the overall wedding experience, and we can see why!
At Hyatt Ziva Riviera Cancun, a world-class culinary journey awaits you. Their talented chefs prepare a variety of gourmet meals to ensure your wedding feast is unforgettable. The vast menu options include local Mexican specialties and international favorites designed to please every palate. Plus, they offer custom menu planning to incorporate your favorite dishes.
Spectacular Entertainment and Spa Services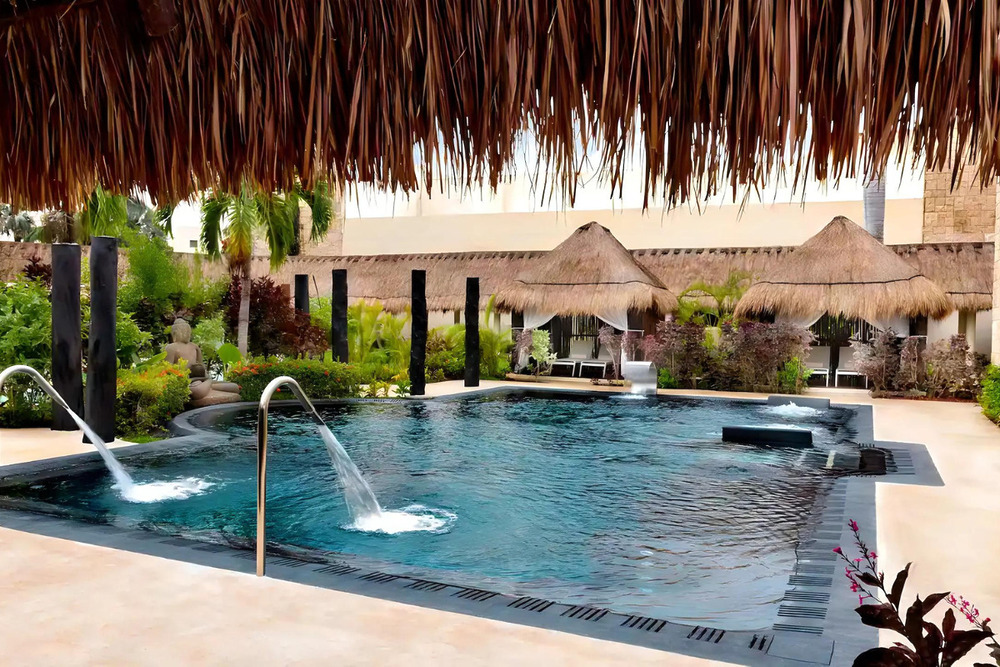 While the main focus is your wedding, the resort offers numerous entertainment options to make your stay even more memorable. Spend your free time in Mexico enjoying live performances, water sports, and any exciting activities you can imagine, designed to entertain all age groups. And, be sure to unwind and relax at the world-class spa facilities.
Exceptional Accommodations and Amenities
Hyatt Ziva Riviera Cancun embodies the perfect place for your wedding ceremony and a splendid retreat for you and your guests. Offering a range of accommodations, from luxurious suites to opulent penthouses with stunning sea views, the Hyatt Ziva Riviera suits every preference. You, your family, and your friends will find the perfect place to call home during your wedding celebrations.
When you're not resting, explore the resort's impressive amenities: multiple swimming pools, a world-class fitness center, and a variety of restaurants and bars. For younger guests, the KidZ Club offers fun activities. Plus, the resort's location gives you easy access to Riviera Maya's attractions, perfect for pre-wedding events or honeymoon adventures.
Plan Your Fairytale Wedding with Destify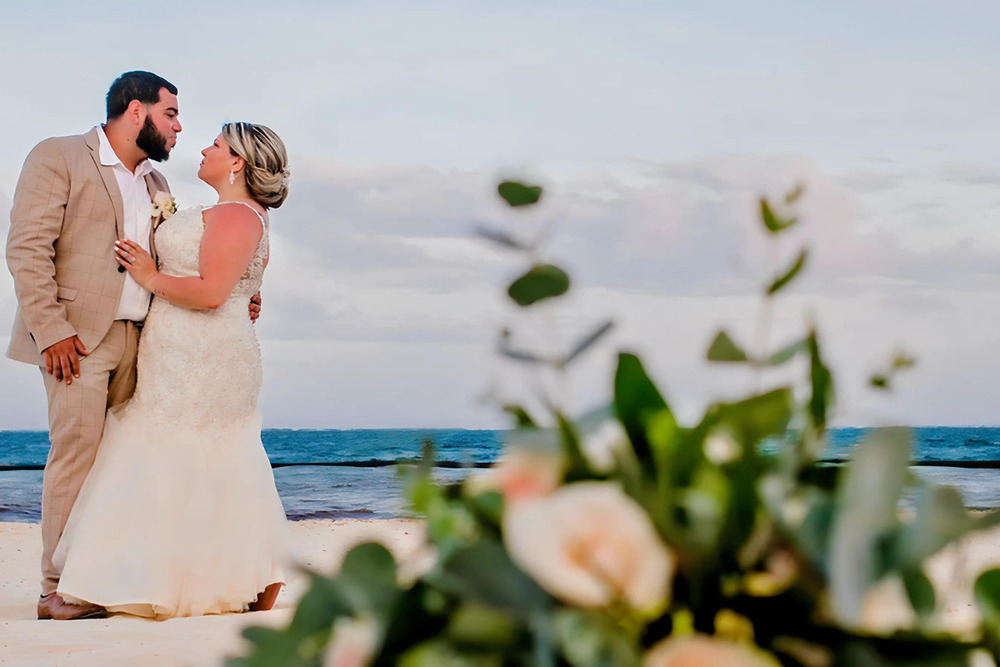 When it comes to planning a destination wedding, it's essential to partner with experts who understand your vision and work tirelessly to bring it to life. That's where Destify comes in. As one of the leading destination wedding agencies, we specialize in crafting bespoke wedding experiences that cater to your unique tastes.
Ready to start planning your Hyatt Ziva Riviera Cancun destination wedding? Get in touch with our dedicated wedding planners today, and let's bring your dream wedding to life. After all, your love story deserves a celebration that's just as unique and magical.