First impressions are everything, and wedding invitations are the first step your guests will experience in your destination wedding! So make sure that you start off your destination wedding on the right foot with our ultimate guide to destination wedding invitation etiquette!
From when to send the invitations to who's getting them, we've got you covered every step of the way when it comes to Destination Wedding Invitations!
It's all about the timing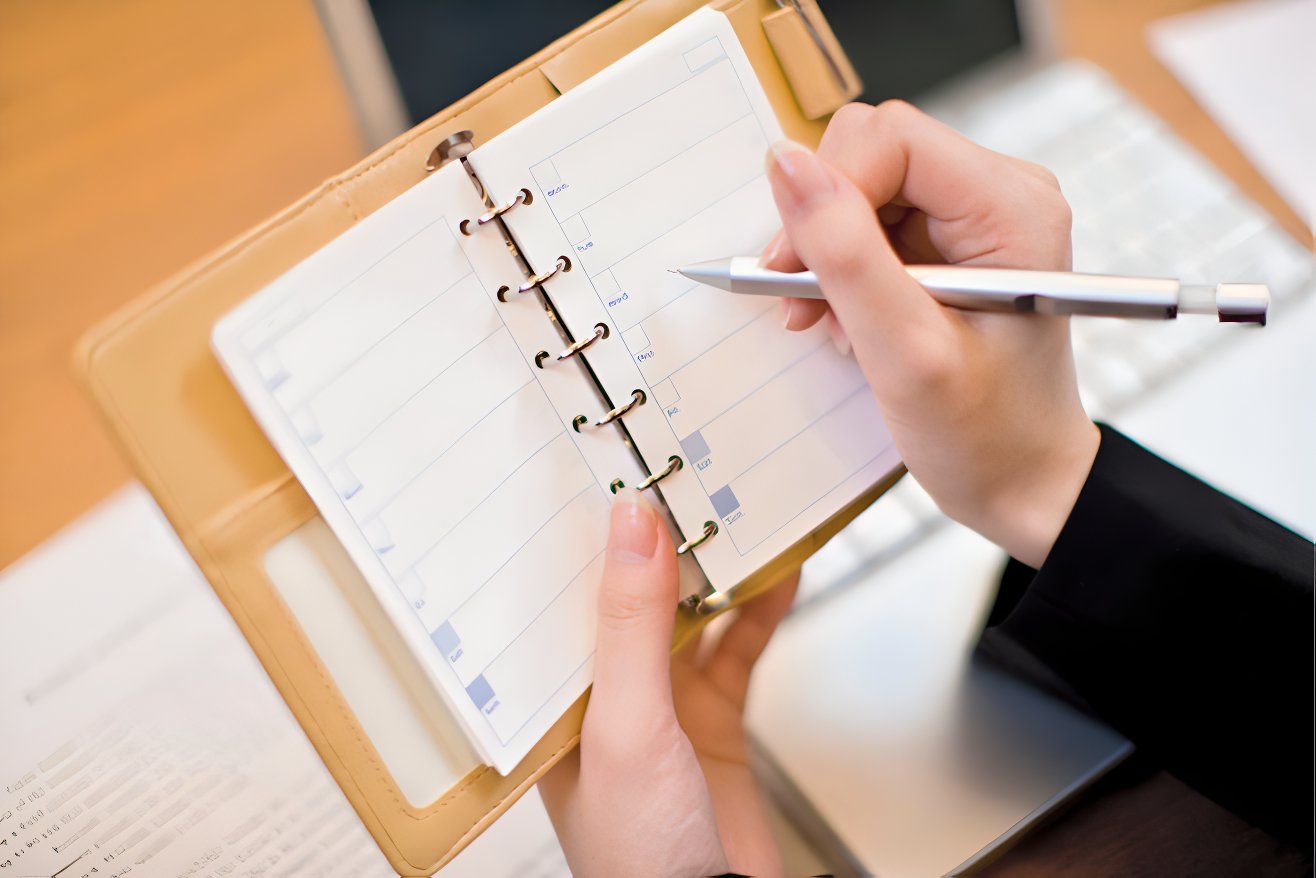 When it comes to sending out destination wedding invitations, timing is everything. 
You'll want to send out invitations at least 3-4 months in advance. 
This will give your guests plenty of time to make travel arrangements and get their passports in order if necessary. 
Sometimes, it may be wise to send out "save the date" cards up to 6 months in advance so your guests can plan ahead. 
Remember to include an RSVP deadline on your invitations!
This will give your guests plenty of time to let you know if they can make it, and it will also be helpful for you when it comes to planning the details of your wedding.
Keep it short and sweet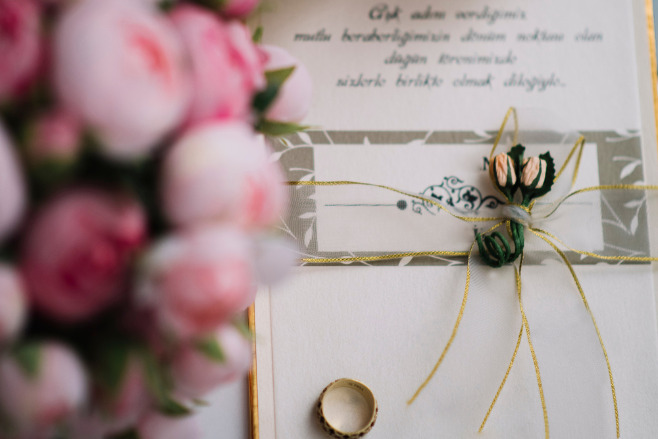 William Shakespeare once wrote that "Brevity is the soul of wit."
That's smart-guy-speak for "Don't be boring; keep things short and sweet."
It's important to keep your destination wedding invitations succinct, to the point, and charming!
With attention spans being what they are these days, you don't want to overwhelm your guests with too much information. 
Instead, focus on the essentials. Give your wedding guests the date, time, and location of your wedding, as well as the RSVP deadline. 
If you need to provide additional information, consider creating a web page or blog post where your guests can find more details. 
Luckily for you, Destify includes customized wedding websites that showcase your photos, the destination, booking information, and any additional info you want to include!
The more the merrier…or is it?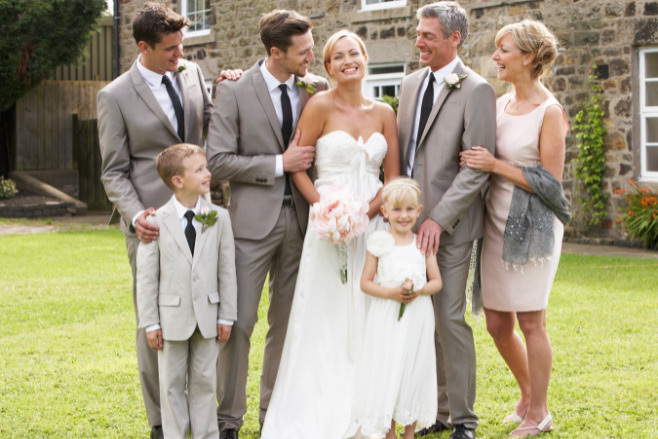 Before you send out those destination wedding invitations, you'll want to decide who you want to invite and how many guests you can realistically accommodate. 
Depending on your budget and the size of your wedding party, you may or may not want to include plus-ones on your guest list. 
The more people attend your wedding, the more expensive your destination wedding will be.
Therefore, you must ask yourself, "How many guests can we afford to invite? Do all of my Aunts, Uncles, and former college classmates need to come? "
Many couples overspend because they don't establish a budget. And at that point, they begin running up credit card debt. 
By working with our trained destination wedding experts, you'll set up a wedding budget that makes sense for you. 
From there, you'll narrow down your guest list!
Luckily for you, even if your guest list is extensive, we've found that you can expect around 30-50% of invited guests to attend your destination wedding.
Between costs and taking time off to travel,  not all of the people you invite will make it!
Who pays for what?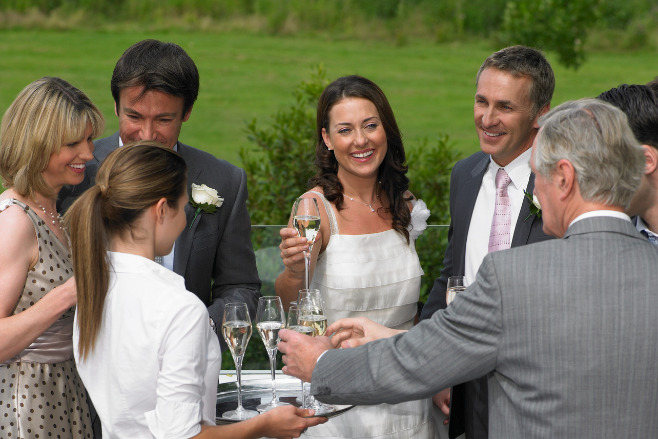 Another important detail to include in your invitation and/or customized wedding website is to establish what your guests are responsible for what when it comes to costs. 
Will you provide transportation and accommodations for your guests, or will they make those arrangements themselves? 
Typically, destination wedding guests pay for their airfare and their resort suite. Because we work with a large number of all-inclusive resorts, your guest's food, drinks, entertainment, and basic necessities are taken care of!
You'll want to ensure that your guests understand who is paying for what before they accept your destination wedding invitations.
Let your guests know what to expect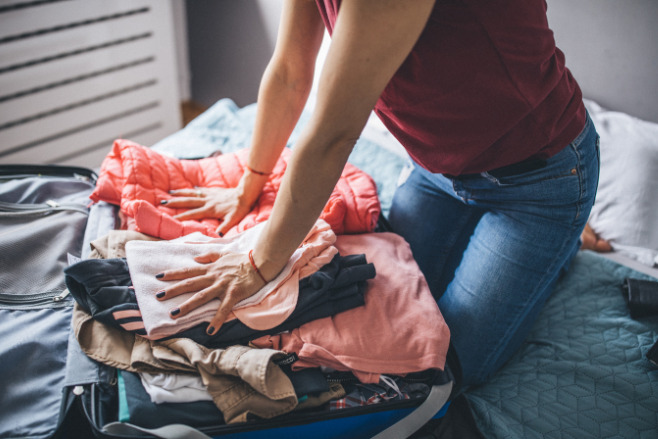 Since your wedding is in a different country, like the tropical destinations Mexico, Jamaica, or the Dominican Republic, it's important to provide your guests with all the necessary info.
You'll want to make sure that they pack their passports and credit cards, the appropriate clothes for the warm, humid climate, and necessities like:
Deodorant
Sunglasses
Insect repellent
Toothbrush and Toothpaste
Lotion or Moisturizer
Hairbrush
Chapstick
Advil
Prescriptions
Additionally, it's a good idea to provide your guests with a list of activities they can do in the area or any potential excursions they might be interested in! 
Get Creative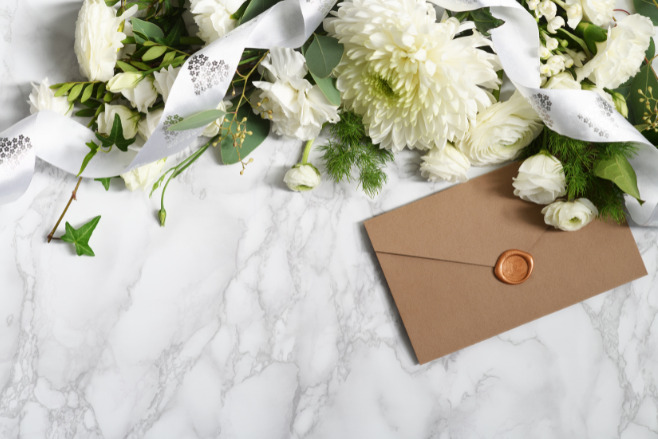 When sending out your invitations, why not have fun and send memorable wedding invitations?
Consider opting for custom invitations that reflect the theme and location of your wedding. 
This will make the invitations more special and give your guests a preview of what's to come. You can incorporate palm trees, beaches, fish, or other tropical themes!
If you're using physical invitations, you'll want to make sure that the invitations are printed on high-quality paper and that the text is easy to read.
Book Your Destination Wedding Today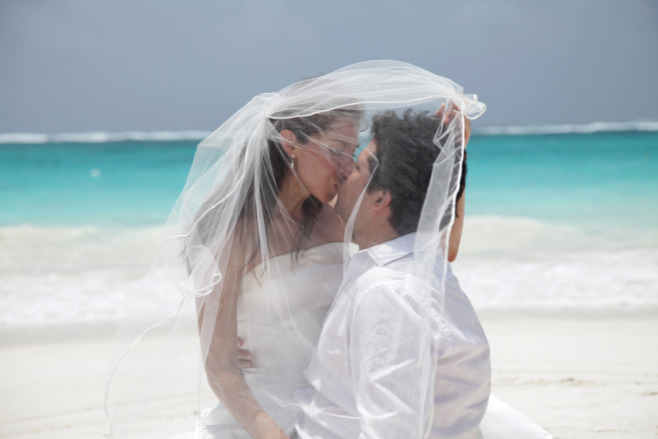 Now that you've got your destination wedding invitation know-how, are you ready to book your dream destination wedding?
We're here to take the anxiety and confusion out of wedding planning! We want you to enjoy every moment of your destination wedding experience, from your wardrobe choice to your sunset cocktails on the beach!