Destination weddings allow couples to tie the knot in locations as unique and vibrant as they are! 
A tropical trip with your family combined with a wedding and a honeymoon has to be too good to be true.
Well, there are certain considerations you should make before deciding on a destination wedding.
Lucky for you, we're industry experts! We're the pros, so we know a thing or two about destination wedding pros and cons 😉
Read on and discover our 10 destination wedding pros and cons!
Destination Wedding Pros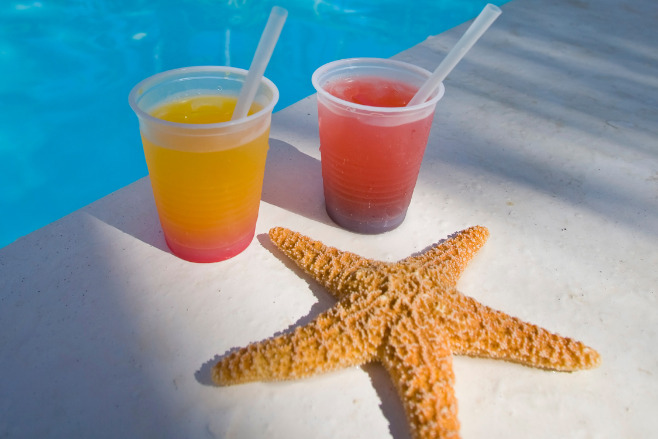 Pro: Intimate Setting
Destination weddings happen at romantic, dazzling locations in tropical paradises like Mexico, Jamaica, and the Dominican Republic. 
The resorts we at Destify work with are all-inclusive, private properties, making them equally majestic and intimate!
Pro: Unique Experience
Destination weddings are once-in-a-lifetime experiences, both for the couple tying the knot and their guests.
It's a wedding, a honeymoon, and a vacation all in one. The food and drinks are all-inclusive, and it's a stress-free backdrop to spend quality time with your loved ones.
Pro: Beautiful Scenery
Destify has sent thousands of couples to drop-dead gorgeous locations for their wedding.
Whether it's the coastal majesty of Cancun, the tropical verve of Jamaica, or the beaches and rainforests of the Dominican Republic, destination weddings promise to whisk you away from the mundane!
Pro: Cultural Appreciation
The dazzling locations we send our couples to present the perfect opportunity to experience and participate in a culture likely different from your day-to-day experiences. 
Couples and their wedding party can experience the spirit and character of their destinations via the locally styled decor dotting your resort property, the regional flavors and dishes, or the unique villages and towns surrounding the resort property.
Pro: Cost Savings
Compared to traditional weddings, destination weddings can often be less expensive for the couple. Many destination wedding locations offer packages that include a variety of services, such as catering, decorations, and entertainment.
In fact, after our experience of working with thousands of couples, we've found that destination weddings are indeed more affordable than a stateside ceremony!
Pro: Stress-Free Atmosphere
Destination weddings create a relaxed and vacation-like atmosphere for guests, who can enjoy the scenic location, local activities, and each other's company before and after the wedding.
Our resort partners often have state-of-the-art gyms and spas. ensuring that couples and their guests leave their destination wedding with less tension and stress than when they arrived.
Pro: Pre- and Post-Wedding Activities
Destination weddings offer opportunities for pre- and post-wedding activities. These include sightseeing, beach activities, and cultural experiences, that can bring guests together and enhance the overall wedding experience.
You can get your adrenaline pumping with jet skiing, ziplining, or scuba diving. Or, you can just take it easy and enjoy a couple of cocktails by the pool!
Pro: Stress-Free Planning 
Many destination wedding locations offer packages that include on-site coordinators, making the planning process easier and less stressful for the couple.
Between our fee-free services and your wedding packages offering wedding planners and coordinators, the usual rigmarole of wedding planning becomes a walk in the park.
Pro: Quality Time with Family & Friends:
It's not often in life that you get to spend quality time with family and friends in dream-like spots like Mexico or the Caribbean Islands.
A destination wedding is the adventure of a lifetime!
Pro: Memories That Last a Lifetime
A destination wedding provides a unique and unforgettable experience that you and your loved ones will remember forever!
Truly, destination weddings are for everyone!
Destination Wedding Cons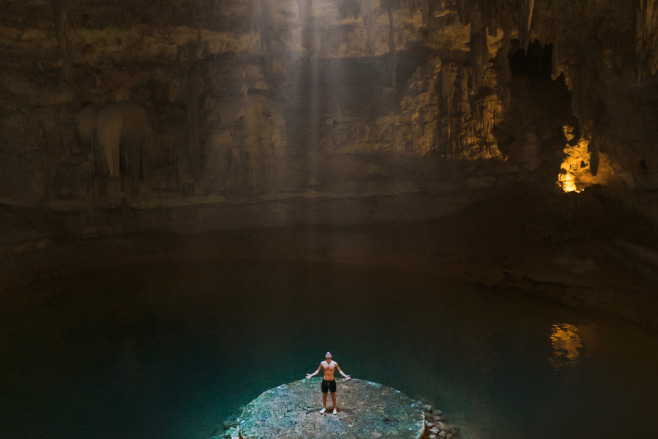 Con: Higher Cost for Guests
Destination weddings can be more expensive for guests, who need to pay for travel, accommodation, and other expenses related to attending the wedding.
Guests may have to pay for:
Travel: Airfare, ground transportation, and accommodation expenses.
Clothing: Destination weddings often require more formal attire than traditional weddings, leading to additional costs for guests.
Gifts: Guests are usually expected to bring a gift for the couple, which can be an additional cost.
Activities: Depending on the location of the wedding, guests may have to pay for activities such as excursions, spa treatments, or meals.
Incidentals: Miscellaneous expenses such as meals, drinks, and souvenirs can add up quickly.
Luckily for you, we at Destify will work with all of your guests and help them pick the right suite for their budget! It is important for guests to budget for these costs in advance and to consider their financial situation before accepting an invitation to a destination wedding.
Con: Scheduling Conflicts
Guests may have scheduling conflicts, making it difficult for them to take time off work or attend the wedding.
If they can get time off, they may only be limited to a quick 3-day trip, cutting their experience at your destination wedding short.
Con: Limited Accessibility
Destination weddings can present challenges for guests with mobility or accessibility issues, as some locations may not be easily accessible or accommodating.
Con: Logistical Challenges
Coordinating vendors and events at a destination wedding can be a logistical challenge. The couple may need to rely on local vendors and coordinators who may have different cultural norms and practices.
Con: Limited Personalization
Destination weddings may have limited options for personalizing the wedding, as the couple may need to work within the limitations of the destination's local regulations.
Con: Language Barriers
Language and cultural barriers can sometimes arise with local vendors and coordinators, making communication and coordination more difficult for the couple.
Despite that, the resorts that we work with feature talented and dedicated employees who, more often than not, speak English and are dedicated to giving you and your guests the 5-star experience of a lifetime.
Con: Unpredictable Weather
Depending on the destination, the weather can be unpredictable, which can impact your special day if you have an outdoor wedding planned.
Between tropical storms, hurricanes, or even just a rainy day spoiling your beach ceremony, the weather in the Caribbean locations that we partner with can be unpredictable. 
Con: Increased Stress for the Couple
The couple may experience increased stress with coordinating travel and accommodations for guests, as well as managing the logistics of the wedding itself
Lucky for you, we specialize in stress-free destination wedding planning! 
Book Your Destination Wedding in 2023 Today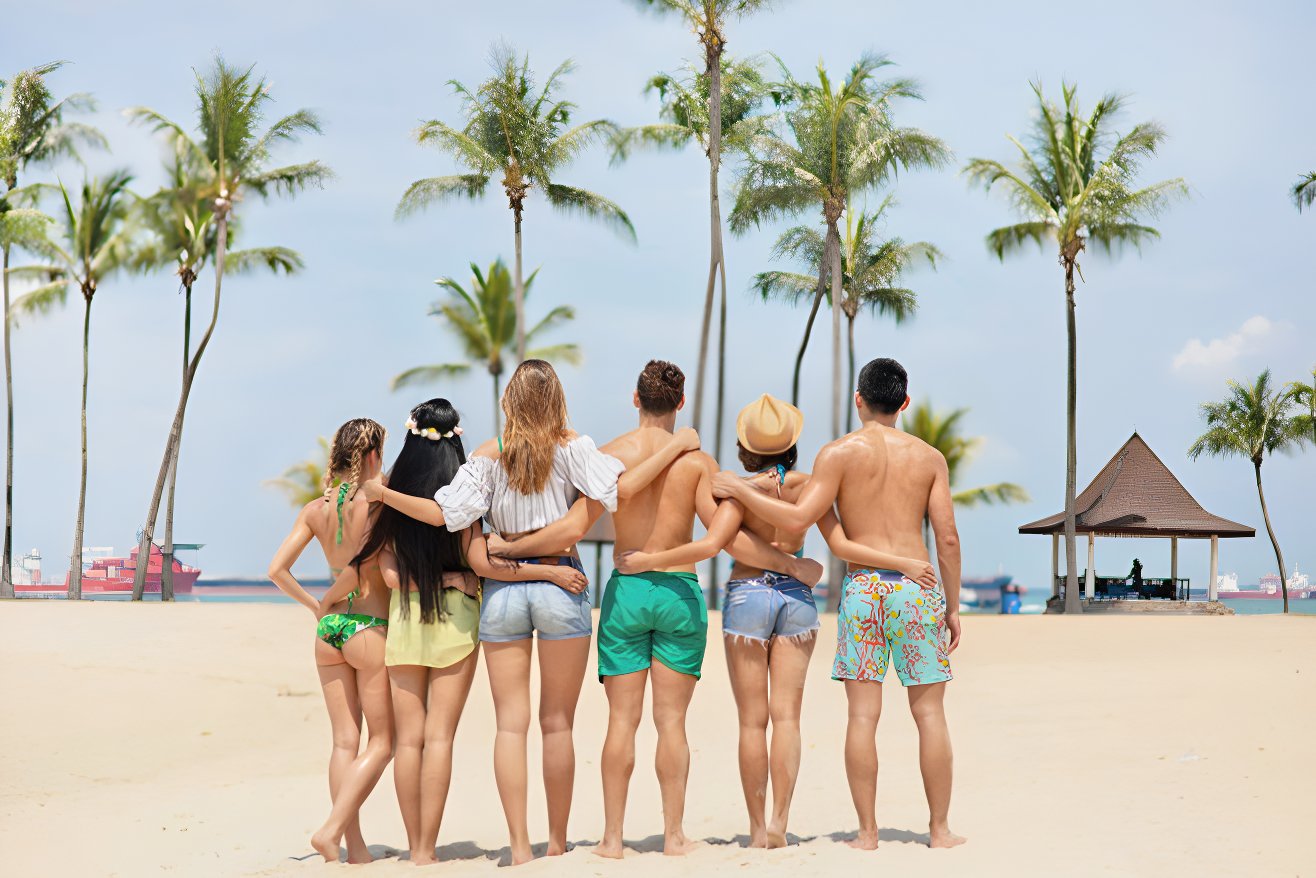 The final verdict for destination wedding pros and cons: the pros outweigh the cons!
We're here to take the anxiety and confusion out of wedding planning! We want you to enjoy every moment of your destination wedding experience, from your wardrobe choice to your sunset cocktails on the beach!