So, you've managed to navigate a never-ending stream of weird profile pics, creepy text messages, and countless awful first dates to finally find your dream life partner. Just when you thought your romantic life would finally get simpler, you realize that you have an entire destination wedding to plan and no idea where to start.
The good news is that planning a wedding can be even more exciting than overwhelming as long as you have some excellent tips and inspiration from wedding-planning veterans, which is where we come in. International destination weddings can be unforgettable and exhilarating, so we've broken down five of our favorite locations for a fairytale wedding you'll never forget.
What are some of the hottest international wedding destinations today? Let's dig into some of our top picks to make the wedding of your dreams a reality.
Explore the Clear Blue Beaches of Cozumel, Mexico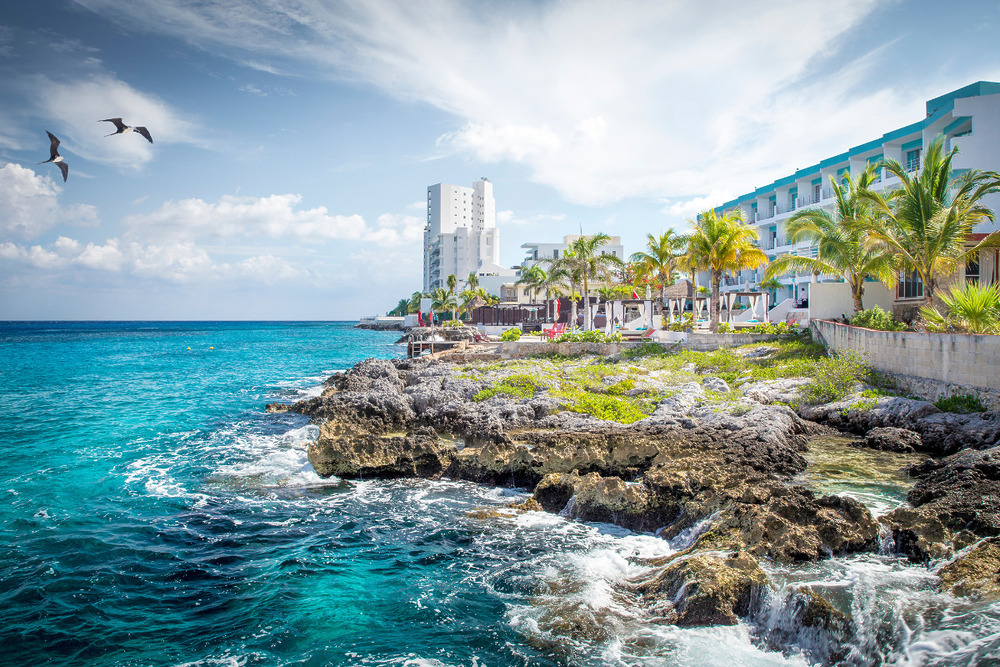 Cozumel, an island off the eastern coast of Mexico's Yucatan Peninsula, is a superb choice for a wedding due to its pristine, breathtaking beaches, affordability, and impeccable climate. Cozumel also boasts a plethora of luxurious resorts that cater to couples.
Moreover, the favorable exchange rate between the Peso and other major currencies like the US Dollar and the Euro means that your wedding can take place in the lap of luxury without breaking the bank. Cozumel offers a great selection of activities you and your newly wedded spouse can explore. It boasts the world's second-largest coral reef system, making it a global destination for scuba diving and snorkeling, both of which allow you to uncover pristine, clear blue waters and native sea life.
For more athletic couples, kite surfing lessons are available at many locations on the island. Stand-up paddle boarding can be another fantastic pastime that provides a unique way to enjoy Cozumel's beaches. Its pristine natural beauty will provide you with photo ops for wedding pictures you'll cherish forever.
Bask in the Natural Beauty of Guanacaste, Costa Rica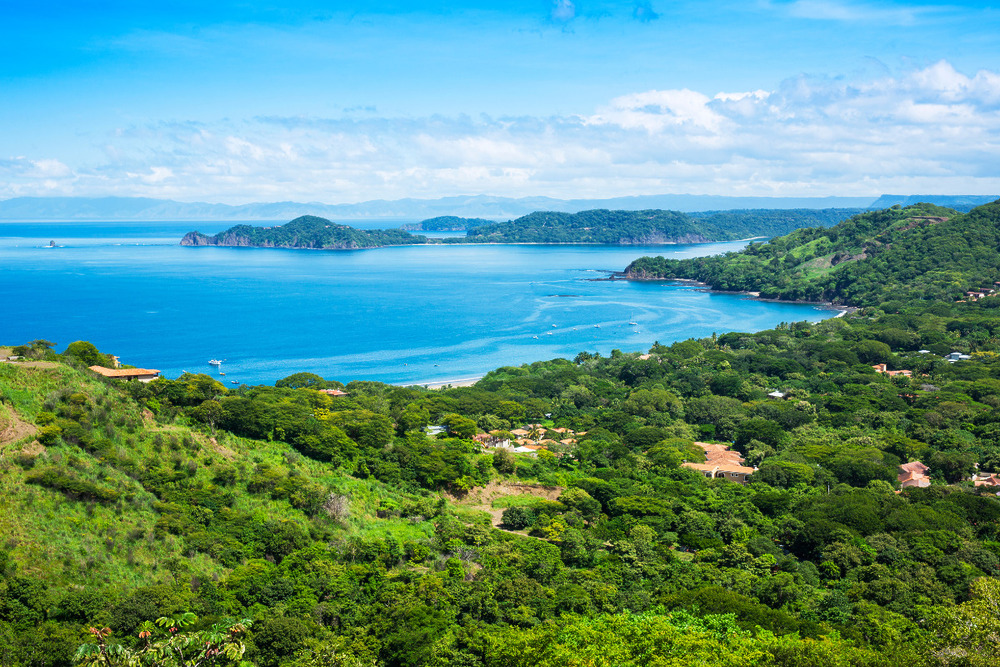 Another delightful choice for international wedding destinations is Guanacaste, Costa Rica. Guanacaste province provides a diverse geographic landscape, including picturesque rivers, beaches, forests, and even volcanoes! It might just be the perfect backdrop for your special day.
Given the geographical diversity of the province, you also won't be at a loss for potential wedding venues. Beachfront properties, luxury resorts, and cozy boutique hotels are well within reach. Hotel Riu Palace, for example, offers beaches set against the backdrop of mountains, arid Savannah plains, and inactive volcanoes.
Moreover, Guanacaste offers a wide range of adventurous outdoor activities. The region is famous for exhilarating zip lines, surfing, and horseback riding. Guided white water rafting is also readily accessible if you and your spouse are adventurous.
You will also find fantastic hiking trails that offer amazing views and wildlife. Breathtaking scuba diving and snorkeling sites are also easy to see in the region, with incredible sealife that includes colorful fish and sea turtles.
Enjoy the Turquoise Beaches of Punta Cana in the Dominican Republic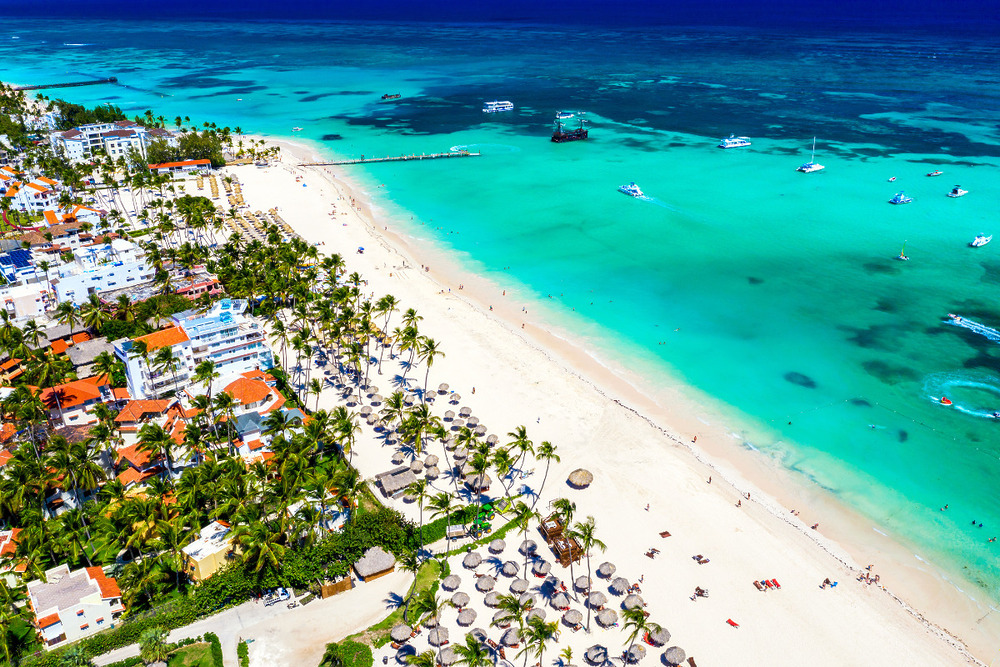 Suppose you are considering different international wedding destinations and love crystal-clear waters and staggering natural beauty at an affordable price. In that case, Punta Cana might be just what you are looking for.
Like other terrific wedding destinations in the Dominican Republic, Punta Cana has a unique landscape that includes caves with stunning rock formations, such as Cueva de las Maravillas. You'll also encounter spectacular waterfalls, such as Salto del Limon, a 52-meter waterfall surrounded by lush tropical greenery.
Quaint natural parks in Punta Cana are home to native plant species and wildlife like monkeys, tropical birds, and iguanas. If you prefer to explore the underwater world on your destination wedding, Punta Cana is still a great choice, boasting exciting sea life that includes sea turtles and even dolphins!
Relaxing in one of the numerous affordable resorts will be romantic and relaxing. Punta Cana also has terrific golf courses.
International Destination Weddings in Ocho Rios, Jamaica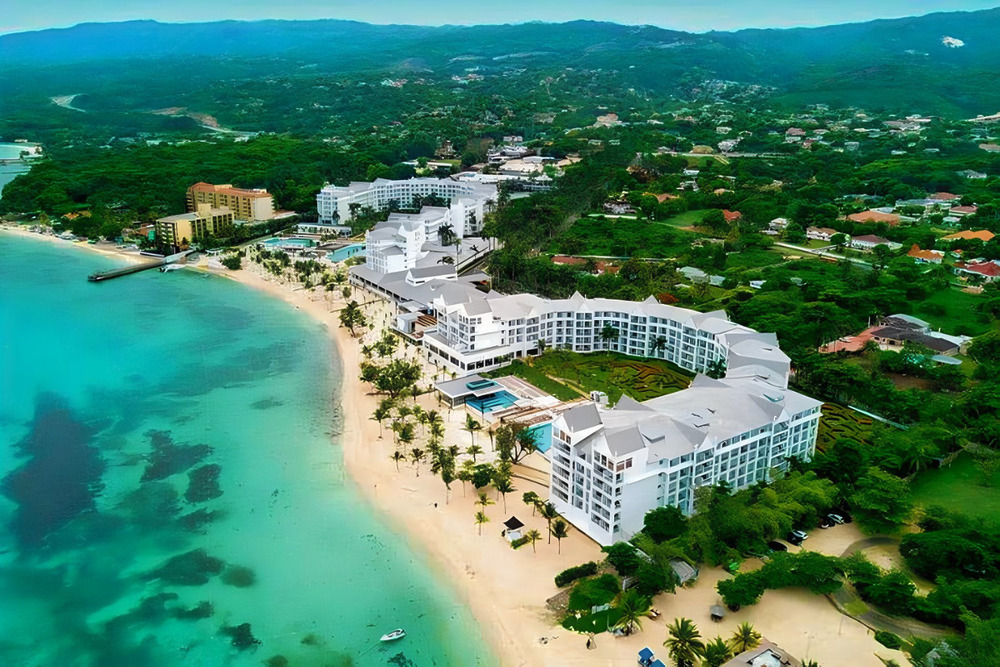 Considering the tranquil, serene atmosphere of Ocho Rios, it's easy to see why Jamaica has become a leader in international destination weddings. Jamaica has long been known for its best-in-class all-inclusive resorts and retreats, so it's well-equipped to provide a unique cultural experience and gorgeous wedding venues.
Ocho Rios is a beautiful, remote coastal town that will provide you and your spouse with some of the most impressive wedding backdrops, with white sand beaches, waterfalls, and lush greenery. Many resorts offer immaculate spas and hospitality services like massage, steambaths, and catering.
The resorts in Ocho Rios provide a relaxing venue to destress and savor each romantic minute with your new spouse. Take the Couples Sans Souci, an alternative whose name translates to "free from worry." It boasts a spa, garden, oceanfront gazebo, and three private beaches.
Jamaica also has a rich cultural heritage and cuisine, which you can enjoy before, during, and after your wedding celebration. You'll be sure to find some fantastic souvenirs as well. Don't forget to consider your gift wish list for the wedding registry!
Soak in the Rich Cultural History of Cartagena, Columbia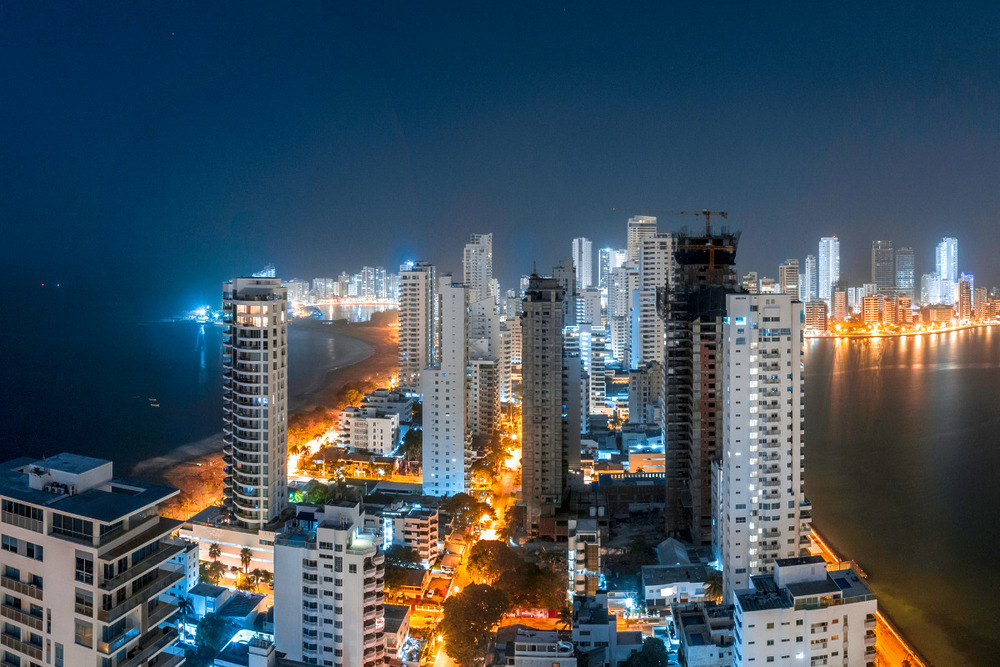 In terms of international destination weddings, Cartagena is off the beaten path. However, the current trend is for more and more couples to discover the appeal of a marriage steeped in Columbia's rich culture, tradition, and hospitality.
You'll find jaw-dropping views, postcard-quality sunsets in Cartagena, and a warm, tropical climate with average temperatures around 80 degrees Fahrenheit. Cartagena also has a wide selection of all-inclusive resorts that specialize in hosting weddings. Packages often include reception, catering, accommodations, and decor.
Moreover, you're likely to find something for everyone in Cartagena. The Dreams Karibana Cartagena, for example, has a world-renowned golf course overlooking the Caribbean Sea, and it's the perfect place to make a golf lover's dream come true.
These are only a few of our favorite locations for international destination weddings. There are plenty to choose from, so be sure to contact our expert team for other suggestions and wedding planning tips.