Are you envisioning your special day on a pristine white sand beach, surrounded by the lush beauty of the Caribbean? Look no further than the stunning beauty of Punta Cana in the Dominican Republic.
In this guide, we'll walk you through all you need to know about planning a wedding in Punta Cana, a place where your dream destination wedding can become a reality.
Why Choose Punta Cana for Your Destination Wedding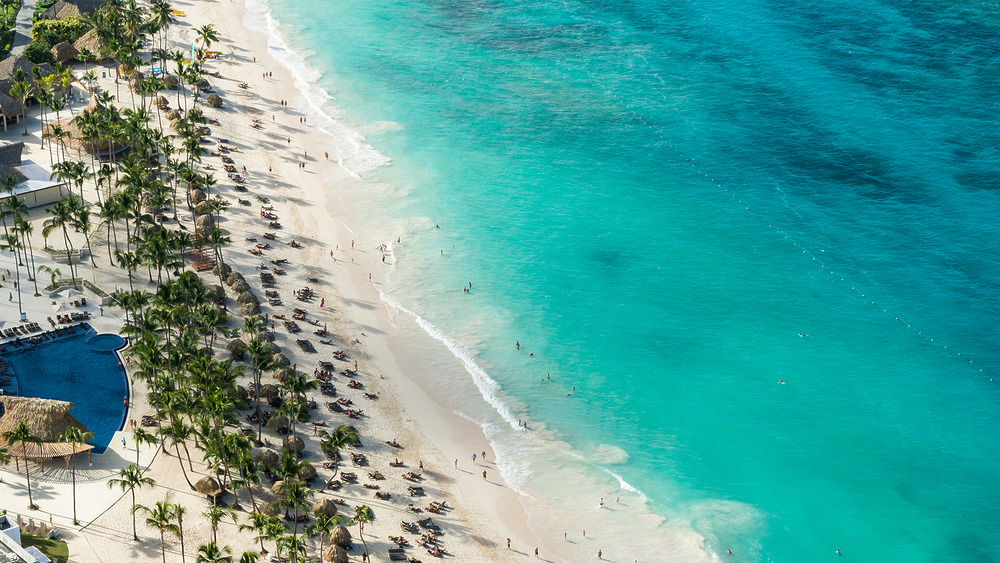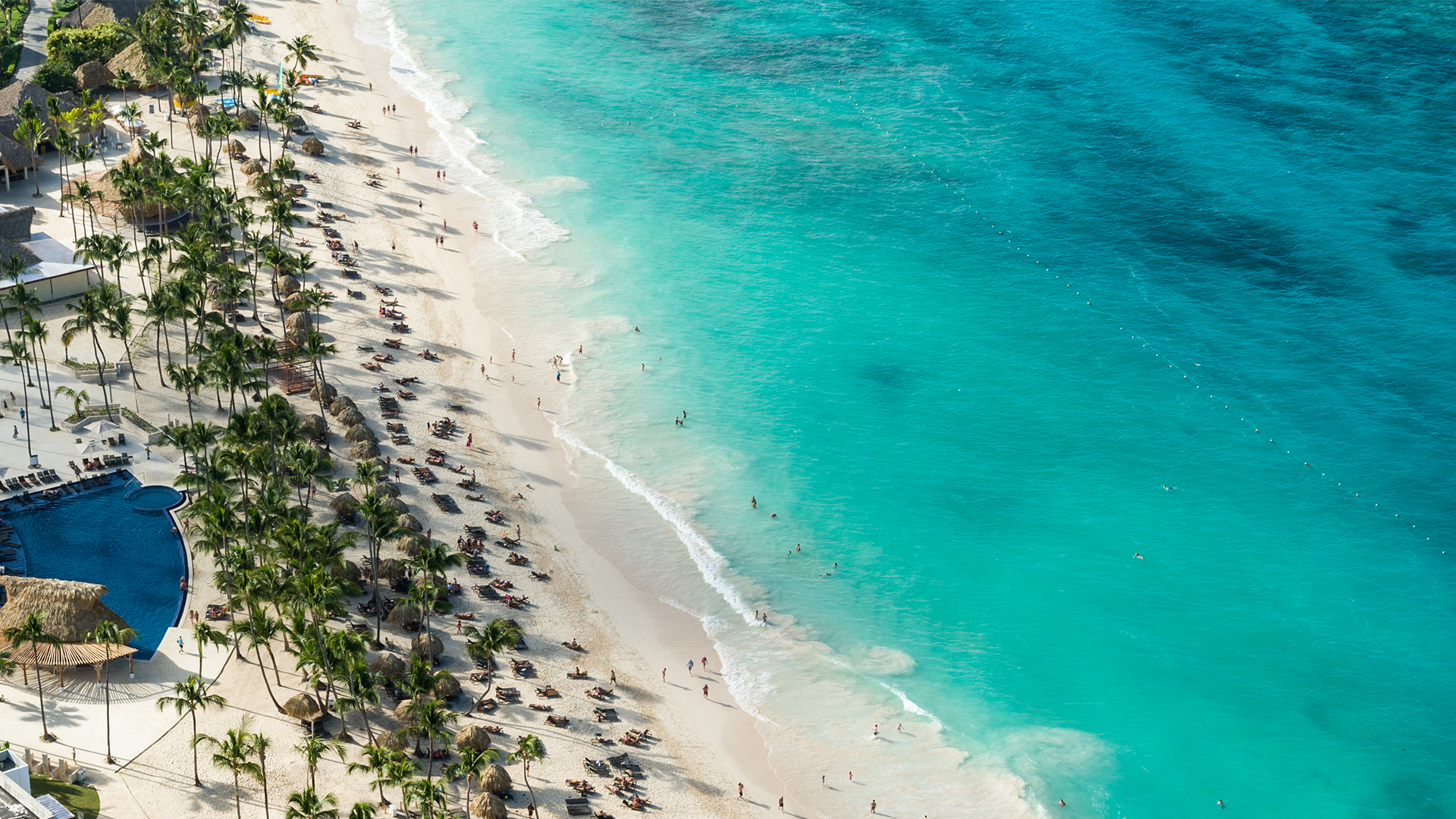 Punta Cana offers a magnificent blend of Caribbean charm, crystal-clear turquoise waters, and luxurious resorts that are perfect for any dream wedding. The best wedding resorts in Punta Cana are renowned for their world-class service, enchanting wedding venues, and comprehensive wedding packages. When combined with the vibrant local culture and stunning natural surroundings, these elements make Punta Cana the ideal setting for your destination wedding.
Punta Cana Wedding Venues and Packages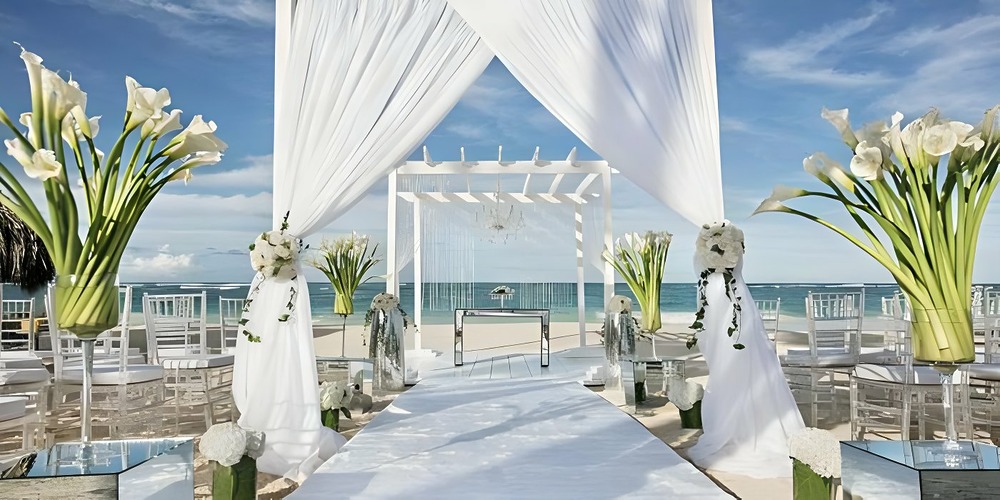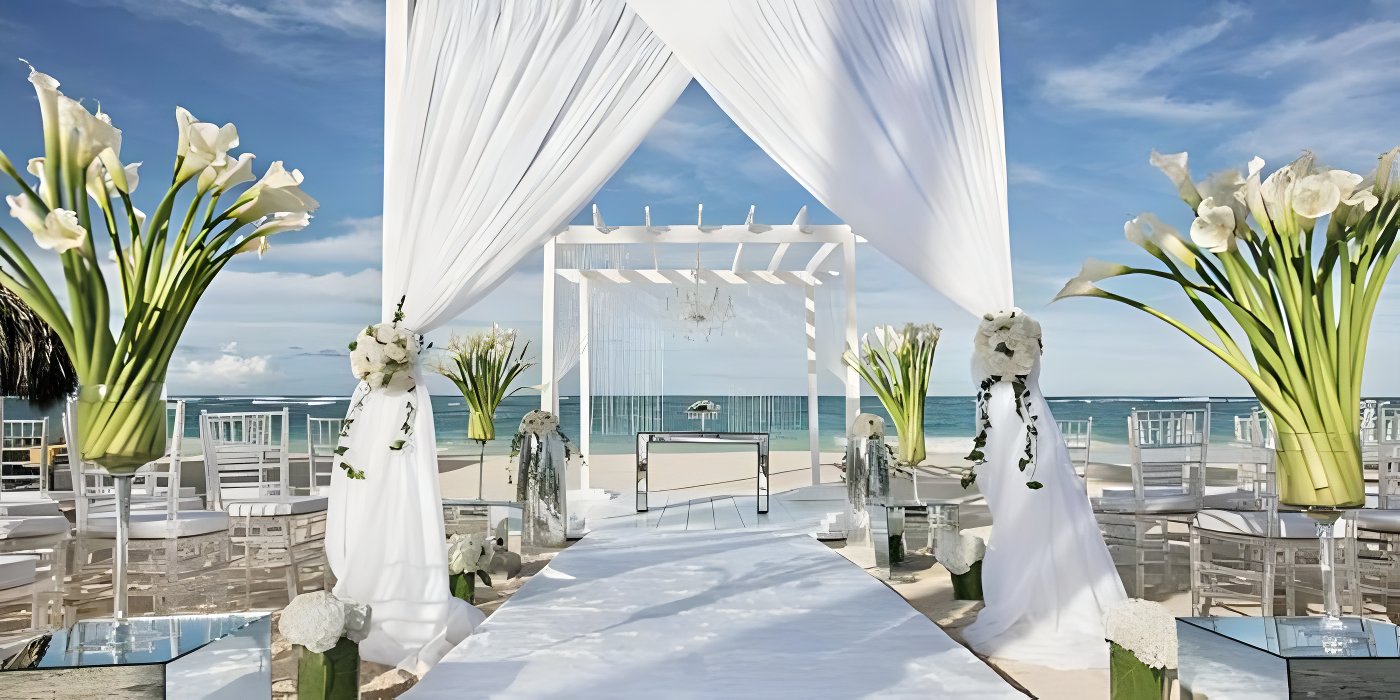 Punta Cana offers a range of stunning wedding venues. From intimate beachside ceremonies to grand affairs in opulent ballrooms, there's something to cater to every taste. Resorts such as the Hard Rock Hotel & Casino Punta Cana offer a plethora of wedding venues, each with its unique charm, ensuring you find the perfect match for your dream day.
You can simplify planning a wedding in Punta Cana, consider opting for wedding packages. There are comprehensive offerings that include everything from venue decoration and photography to catering and even honeymoon arrangements. Take for example, the Iberostar Selection Bavaro provides a range of customizable wedding packages to ensure your wedding truly reflects you as a couple.
Highlighted in this list of the best resorts in Punta Cana, Majestic Elegance is a popular choice, steadily emerging as a top choice for couples planning their wedding in the Dominican Republic. Its allure lies in the harmonious balance it strikes between affordability and 5-star service, with a sprawling resort and luxurious amenities alongside budget-friendly packages.
Planning Your Punta Cana Wedding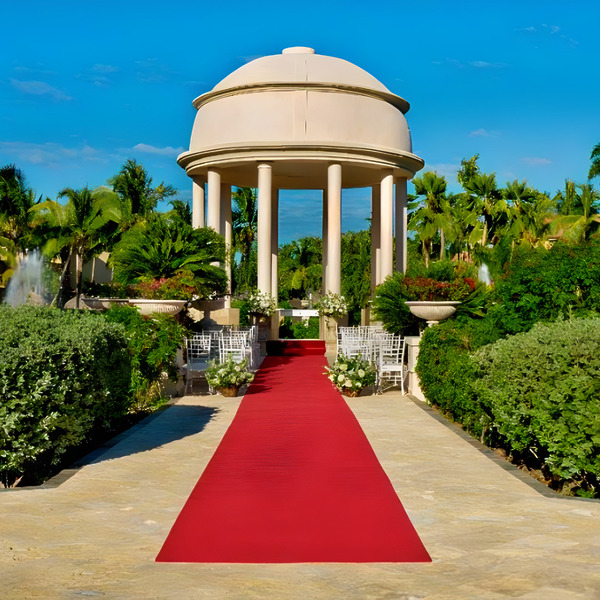 When planning a wedding in Punta Cana, it's essential to keep the local climate in mind. The Dominican Republic enjoys warm tropical temperatures throughout the year, but be wary of storm season (June through November). Of course, many storm patterns only last for a few hours, so it doesn't mean you shouldn't consider weddings during these months as they also experience some of the best weather. For optimum weather conditions, consider planning your wedding between December and April.
Navigating the local legal requirements for a wedding in Punta Cana requires lots of logistics, but Destify is here to assist you through every step. Our team of expert planners ensures that the details of your wedding are handled efficiently, allowing you to focus on enjoying your special day.
Beyond the Wedding Day
Punta Cana is a popular choice for destination weddings, as it offers a romantic location to tie the knot, and is a wonderful place to explore with your guests. From golfing at world-class courses to exciting water sports and unique cultural experiences, Punta Cana ensures your wedding is more than just a single day of celebration.
Begin your post-wedding adventure by venturing into Punta Cana's ecological wonders, such as the Indigenous Eyes Ecological Park or the mesmerizing Hoyo Azul, a natural sinkhole filled with crystal-clear water. For those who crave a bit of thrill, ziplining through the canopy of Scape Park or exploring the undersea world via scuba diving will provide memorable experiences.
Consider organizing a group tour to create shared memories that will last a lifetime. Not only does Punta Cana provide a picturesque setting for your wedding, but it also offers a multitude of opportunities to build bonds and make connections. Bring your family and friends together with your partners' by planning a wedding they will never forget.
Embarking on Your Punta Cana Wedding Journey with Destify
Planning a wedding in Punta Cana can be a complex process, but with Destify, your journey will be seamless and smooth. Don't feel overwhelmed by the planning process—we have an enthusiastic team of professionals ready to help you make your wedding dreams a reality. Contact Destify today to bring your dream wedding to life in one of the best wedding destinations on offer.