Brimming with radiant sunsets, an endless coastline, and a rich local culture, Cabo is a name that instantly sparks a sense of joy. Imagine this serene backdrop enhanced by the crashing navy waves, framing your love story as you step into the most exciting chapter of your life. This enchanting setting is what a wedding at the Hyatt Ziva Los Cabos feels like—a dive into pure romance and luxury, with nature as your honored guest and the Pacific Ocean as your stage.
Are you intrigued by the idea of destination weddings at the magical Hyatt Ziva? Keep reading for a full review of the highly-rated Hyatt Ziva Los Cabos weddings.
The Hyatt Ziva Los Cabos Wedding Experience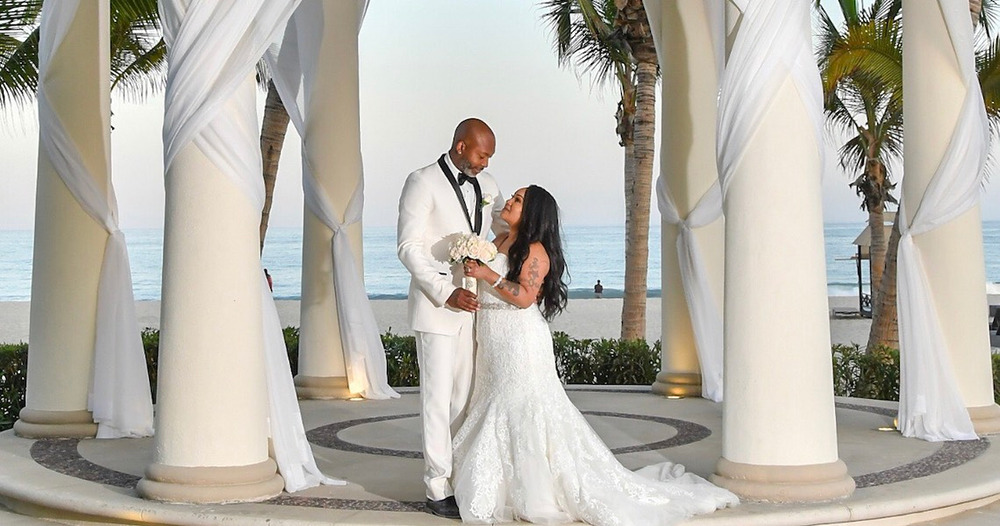 In the heart of Los Cabos, you'll find the Hyatt Ziva, a luxurious resort renowned for its striking ocean views, top-tier service, and myriad amenities. The weddings here are artfully blended with the local culture, giving couples a unique and unforgettable experience.
With its locally inspired entertainment, nature-infused venues, and all-inclusive delight, the only worry you'll have at Hyatt Ziva is choosing which of their magnificent venues to select for your special day.
About the Stunning Beachfront Backdrop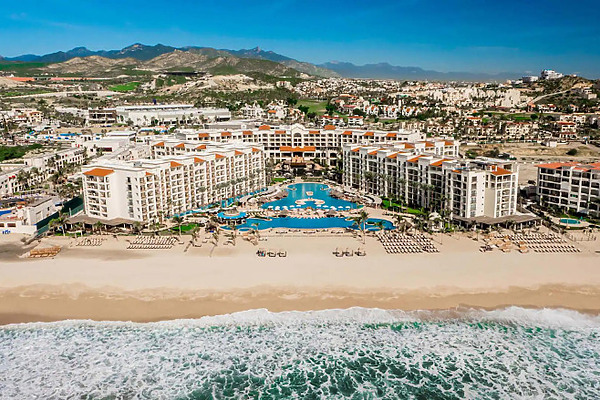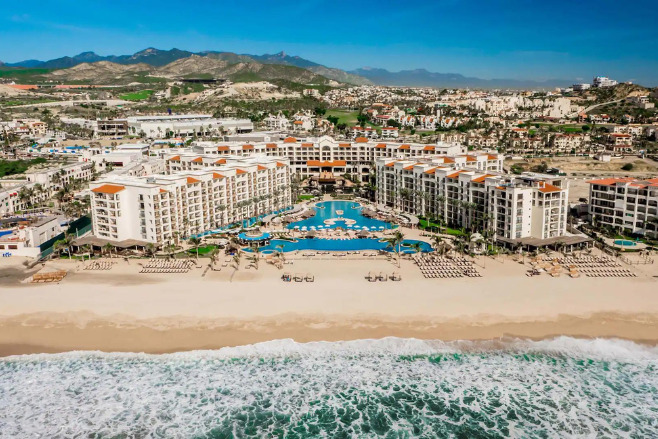 As one of the most popular coastal destinations in the world, it's no surprise Los Cabos is leading the way for destination weddings in Mexico. Nestled at the southern tip of Mexico's Baja California Peninsula, Los Cabos boasts a stunning juxtaposition of desert landscapes, mesmerizing blue waters, and picturesque mountain terrains. A Hyatt Ziva Cabo wedding transports you to this one-of-a-kind setting, blending the charm of the Pacific with a sense of serene luxury.
The location is renowned for its miles of pristine beaches, with the Sea of Cortez on one side and the Pacific Ocean on the other, providing a spectacular backdrop for your big day. Here, you can immerse yourself in nature's grandeur, with the sun's golden rays, the sand's soft embrace, and the sea's soothing melody enhancing the allure of your nuptials.
San José del Cabo is famous for its vibrant local culture and warm hospitality, offering a touch of authenticity to your celebration. As you exchange your vows, you can experience the famous Mexican warmth and charm, making your special day all the more memorable. Learn more about the location with this handy travel guide by Insider.
Venues and Packages: Dream Spaces for Dream Weddings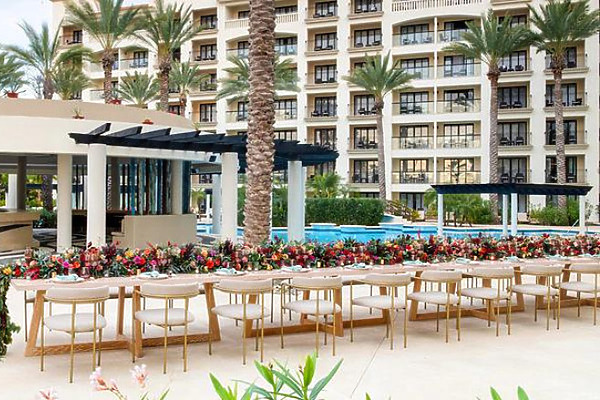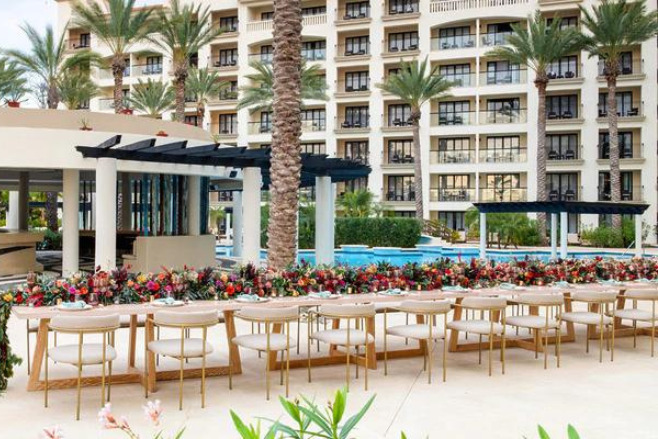 The Hyatt Ziva Los Cabos is home to six mesmerizing wedding venues that capture nature's allure. With a spectrum from oceanfront gazebos to grand ballrooms, each venue is meticulously crafted to celebrate your love story in the most picturesque manner.
The resort respects that each couple is unique, offering various Mexico wedding packages designed to suit your desires. So, whether you desire an intimate ceremony with your closest family and friends or a grand party with all your loved ones, Hyatt Ziva Los Cabos has you covered. With venues that can comfortably accommodate a cozy group of 20 to a large crowd of 1800, there's a perfect space for every couple.
For an intimate wedding by the ocean, Central Beach and Zaffiro Beach offer pristine sands and tranquil waves as your natural décor. If you prefer lush greenery, the outdoor venue at the Lagoon promises vibrant wedding receptions and celebrations. And for couples seeking elegance and luxury, the Grand Peninsula Ballroom is a match made in heaven.
Adding Some Extra Sparkle: Features and Amenities
Choosing Hyatt Ziva Los Cabos means you're choosing more than just a venue. The resort is a vibrant blend of both relaxation and entertainment. With seven distinct restaurants and six bars, you and your guests are in for a gastronomical adventure that pairs perfectly with your joyous occasion.
Every room is a haven of tranquility, adorned with natural hues, generous windows, and awe-inspiring views. The resort's heated pools and hot tubs add an extra touch of fun and relaxation to your wedding festivities.
Hyatt Ziva: A Destination Wedding Like No Other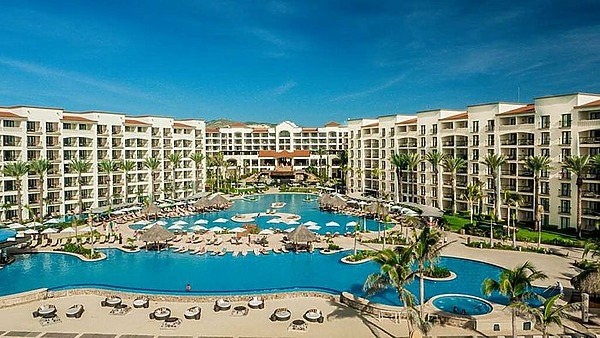 Hyatt Ziva Los Cabos weddings are more than a ceremony; they're a celebration of love, life, and the enchanting beauty of nature. Searching for a wedding planner in Los Cabos? Destify ensures your Cabo wedding planning is as breezy as the Mexican winds.
Their comprehensive Cabo wedding packages cater to all your needs—from securing the perfect venue to arranging the legal requirements. And with Destify, we guide you through the planning process, ensuring that your wedding day is as magical as a Pacific sunset.