When you think of your big day, do you envision a wedding surrounded by lush tropical landscapes, graced by the gentle sea breeze, under the golden Caribbean sun? Make these dreams come true. But why does this beautiful Jamaican city stand out among all other destination wedding locations? Keep reading to find out what makes Montego Bay wedding venues the ideal choice for your big day.
This Caribbean jewel is not just another pretty face. Montego Bay, or MoBay as locals fondly call it, boasts an irresistible combination of stunning natural landscapes, rich cultural heritage, exciting local gastronomy, and a plethora of fun-filled activities. Offering a unique experience that remains etched in the memory for a lifetime, Montego Bay is a favorite for a reason.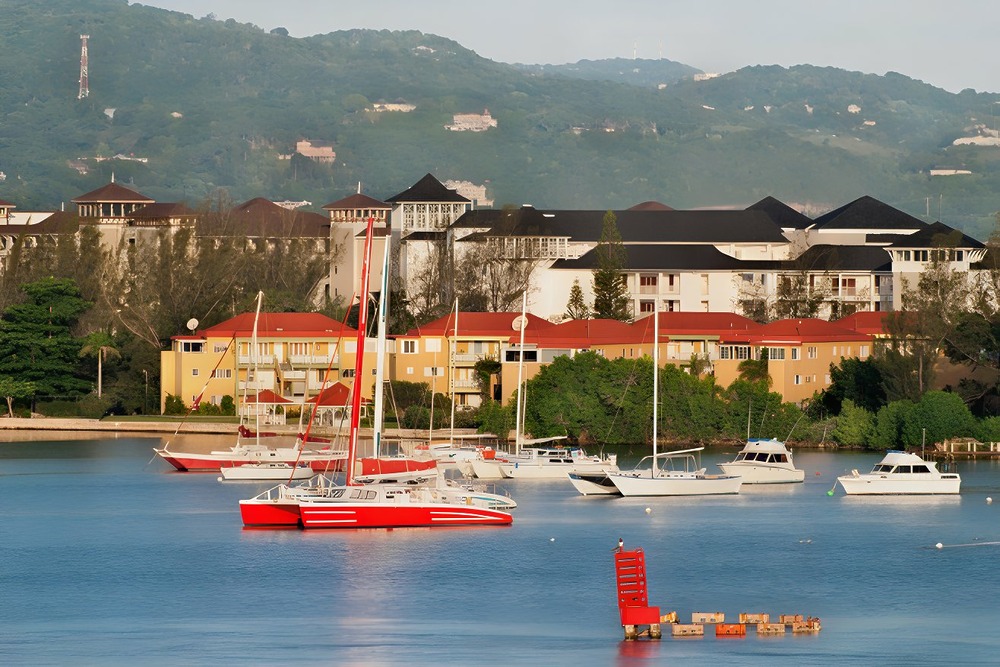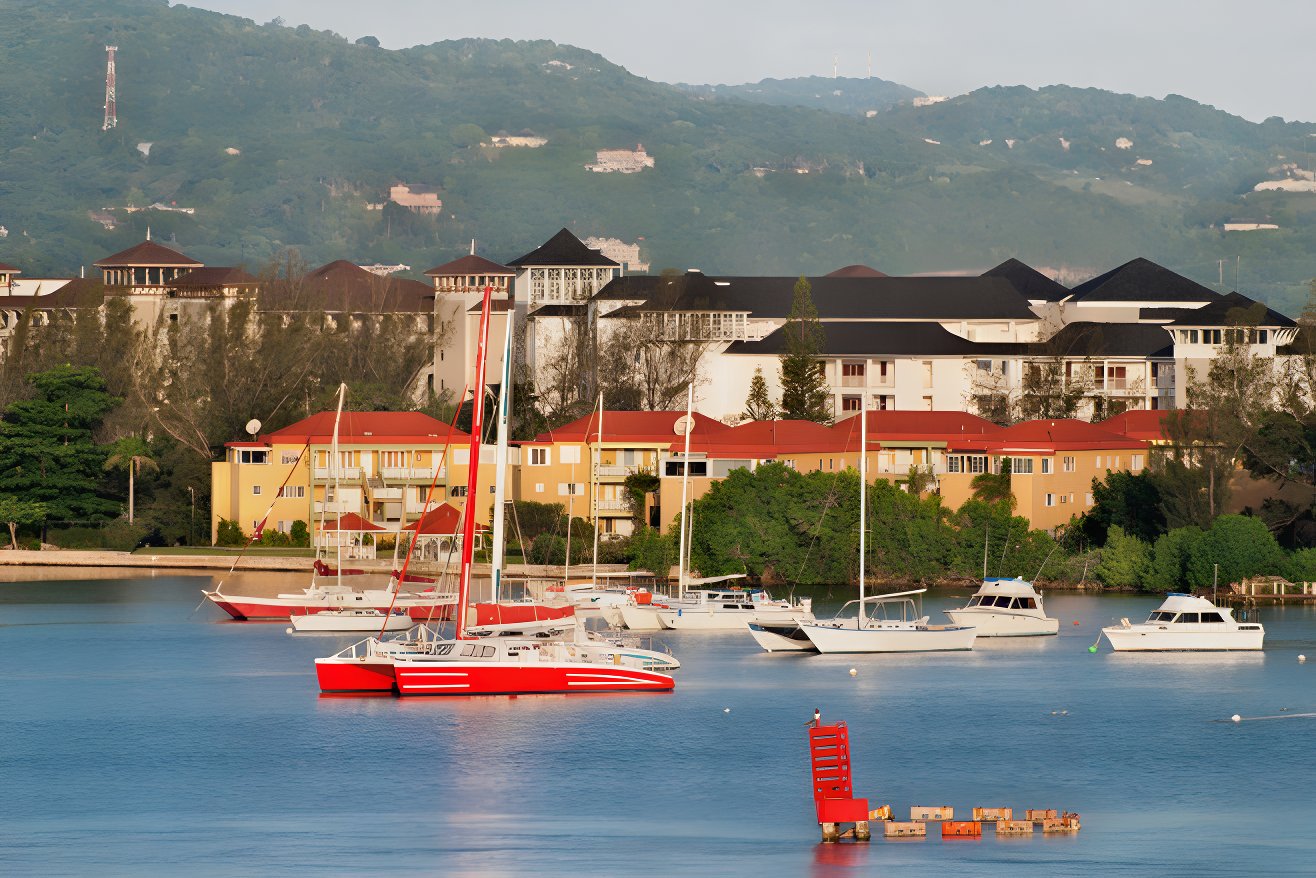 Discover the Top Montego Bay Venues and Resorts
At Destify, we offer you the best resorts in Jamaica that perfectly blend luxury with nature, ensuring your wedding is nothing short of spectacular. Let's explore some of them:
Secrets St. James Montego Bay
Secluded on a half-mile stretch of pure white sand beach, Secrets St. James Montego Bay offers an adults-only escape into luxury. This all-inclusive resort, nestled in Montego Bay's Marina, sets a romantic stage for a magical Montego Bay wedding. The resort's wedding gazebos, overlooking the turquoise Caribbean Sea, provide the perfect setting to exchange your vows.
Iberostar Grand Hotel Rose Hall
If your dream wedding includes grandeur, the Iberostar Grand Hotel Rose Hall is the perfect venue for you. Located in historic Rose Hall, this resort offers opulent interiors and stunning outdoor locations for your wedding ceremony. The beachfront location ensures your wedding photos capture the magnificent sunsets Montego Bay is famous for.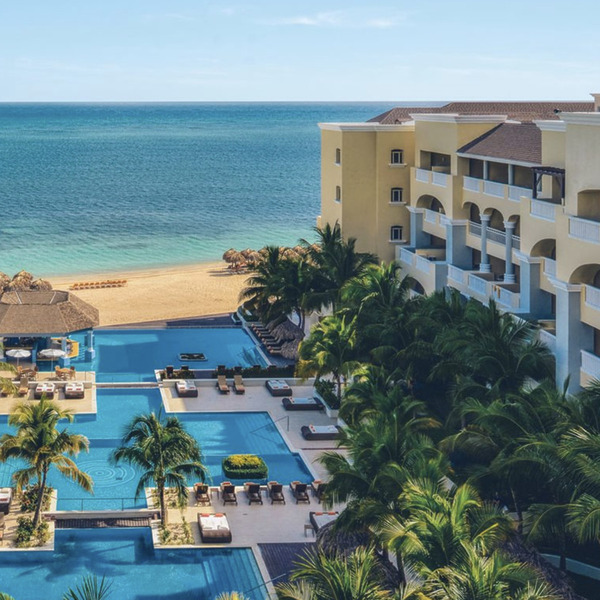 Hyatt Ziva Rose Hall
Hyatt Ziva Rose Hall, an all-inclusive resort, is perfect for couples looking for Montego Bay destination weddings that cater to all age groups. With its exclusive beachfront and lush tropical gardens, it creates a picturesque setting for your nuptials. The resort's culinary expertise ensures your wedding feast is nothing short of exceptional, and Forbes agrees.
RIU Montego Bay
This family-friendly, all-inclusive resort offers several Montego Bay wedding packages tailored to suit every budget and style. RUI Montego Bay resort has a private beach, with the sparkling Caribbean Sea as a backdrop, making your wedding ceremony an unforgettable affair.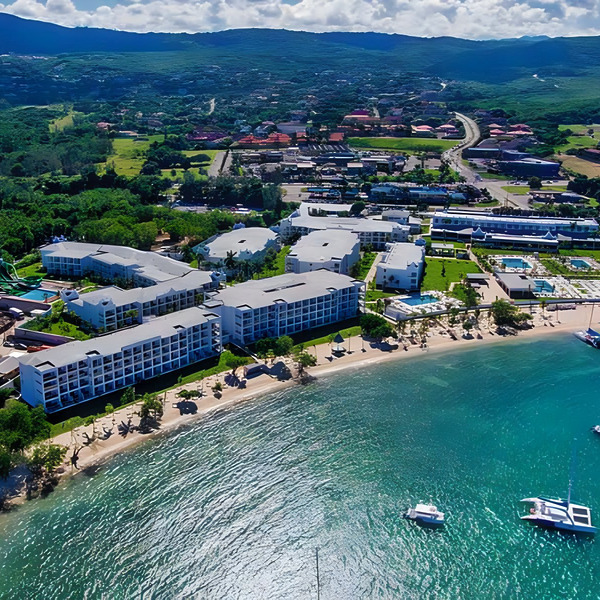 Royalton Blue Waters
An oasis of elegance, Royalton Blue Waters is another captivating Montego Bay venue. This all-inclusive resort boasts of modern luxurious facilities, pristine private beaches, and a magnificent view of the Caribbean Sea. The resort offers expert wedding planning services to craft your perfect day, from beachfront ceremonies to grand ballroom receptions. Royalton Blue Waters is sure to make your wedding a luxurious and romantic affair to remember.
Hotel Riu Reggae
Hotel Riu Reggae, an adults-only resort, is a gem among Montego Bay wedding resorts. Located right on the beach, this resort is the epitome of Caribbean charm and style. The resort's serene setting, coupled with its state-of-the-art facilities, makes it an ideal choice for couples seeking an intimate Montego Bay destination wedding. From the wedding ceremony at the beach gazebo to a reception under the stars, Hotel Riu Reggae promises an experience steeped in romance and luxury.
Why Choose Montego Bay for Your Destination Wedding?
Beyond the exquisite Montego Bay wedding venues, the city offers more reasons to get hitched here. The rich Jamaican culture, adding a unique flavor to your wedding celebrations, the exciting local gastronomy, and the numerous activities like exploring the Dunn's River Falls or snorkeling in the clear waters are reasons to consider a Montego Bay Jamaica wedding.
For couples who love history, the Greenwood Great House offers a peek into the city's colonial past, while nature enthusiasts can enjoy the Montego Bay Marine Park. With so much to offer, a wedding in Montego Bay ensures a memorable experience not just for you but also for your wedding guests.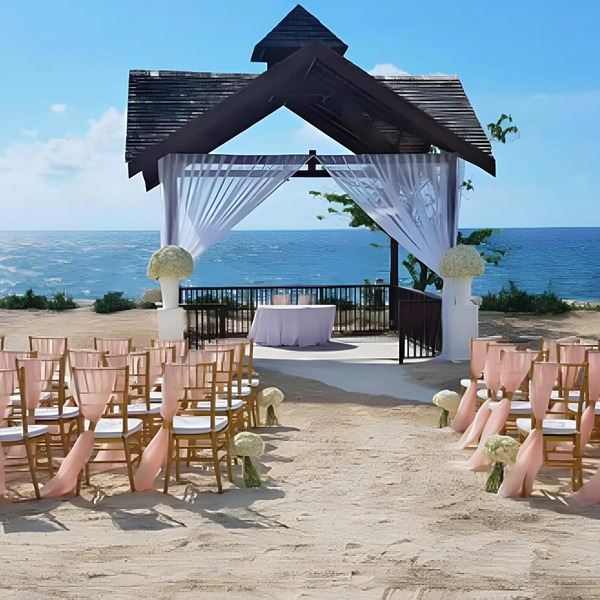 It's Time to Tie the Knot
So, are you ready to start planning your dream Montego Bay wedding? Reach out to Destify to start planning your unforgettable wedding in Montego Bay, a Caribbean paradise where love meets natural beauty. Our partnership with top-notch resorts, combined with our personalized planning services, ensures your wedding is everything you've dreamed of and more.