Imagine tying the knot with your beloved in a colonial-style resort nestled on a private peninsula in Montego Bay, Jamaica, where the crystal clear Caribbean waters and warm tropical breezes enhance the romance. This dream becomes a reality with weddings at Secrets St. James, a premier adults-only resort known for its unparalleled sophistication and elegance.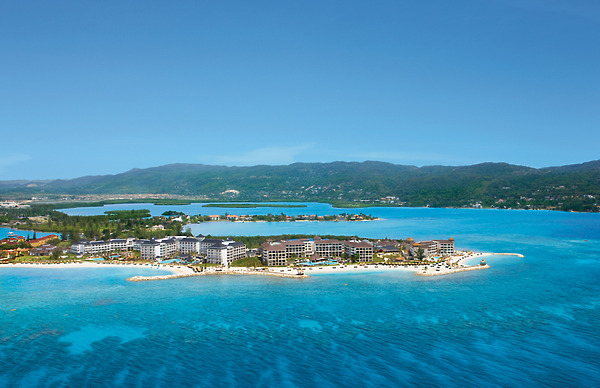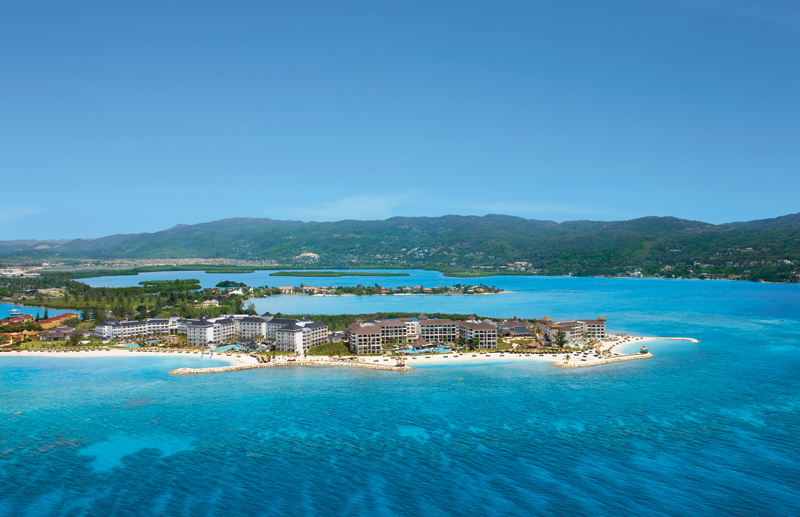 Secrets St. James offers intimate, luxurious weddings in one of the most beautiful Jamaica wedding venues in Montego Bay. But what makes this resort truly special for your big day? Keep reading to find out everything you need to know about the magic of Secrets St. Jamaica.
Wedding Packages Customized to Your Desire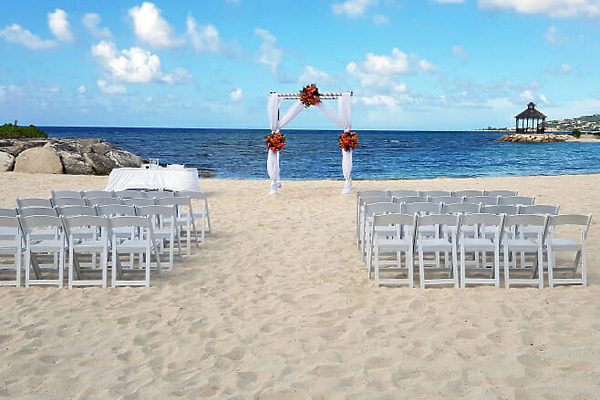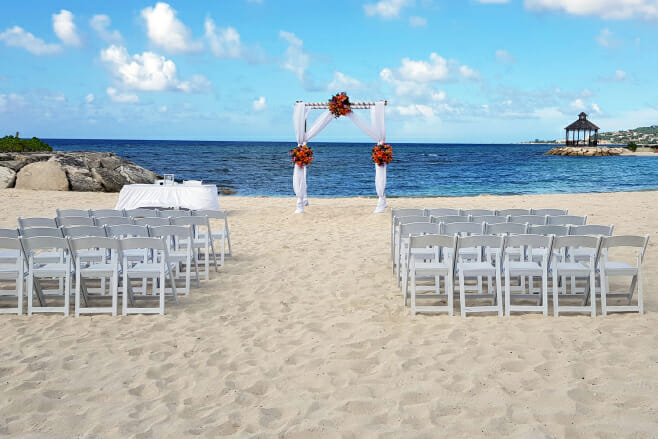 Whether you're planning an intimate ceremony or a grand affair, Secrets St. James provides an array of wedding packages, including the 'Wedding in Paradise', 'Secrets of Love', and 'Secrets Ultimate' packages.
Each package is thoughtfully designed, including features like a personal on-site wedding coordinator, preparation of wedding attire, special turndown service, and even complimentary room for a member of the wedding couple on the eve of the nuptials.
From the bouquet and boutonniere to the wedding cake and sparkling wine toast, every detail is meticulously curated to ensure your day is as perfect as your love story. All packages can be customized to align with your vision, creating Montego Bay weddings at Secrets St. James tailored uniquely to you.
Colonial Elegance Meets Modern Luxury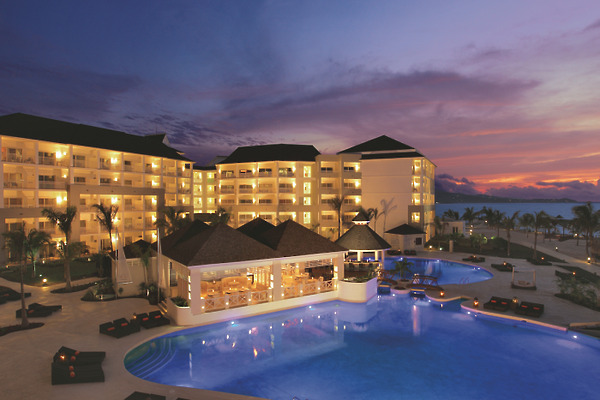 The aesthetic of Secrets St. James is a captivating blend of colonial charm and contemporary elegance, providing the perfect backdrop for weddings at Secrets St. James, Jamaica. The resort's location on a peninsula once owned by the British Empire adds a historical touch to the ambiance. Expect stunning wedding photos to say the least. The pristine beaches, lush tropical gardens, and awe-inspiring ocean views further contribute to the resort's allure as a Jamaica destination wedding venue.
First-Class Services Make Your Day Flawless
A key feature that sets Secrets St. James apart is its commitment to unparalleled service. The resort's dedicated and experienced team ensures every detail of your Montego Bay destination wedding is handled with precision.
Secrets St. James is a luxury, 5-star adults-only all-inclusive resort. It offers a wide variety of facilities and restaurants to your wedding guests, including:
9 restaurants: Guests can choose from 9 restaurants, including a buffet, a grill, and 7 à la carte restaurants serving international cuisine. Reservations are not required for any of the restaurants.
2 pools: There are 2 outdoor pools, one of which is infinity-edge and overlooks the ocean.
Spa: The spa offers a variety of treatments, including massages, facials, and body wraps.
Fitness center: The fitness center has state-of-the-art equipment and personal trainers are available.
Beach: The resort has a private beach with white sand and clear waters.
Water sports: Guests can enjoy a variety of water sports, including snorkeling, windsurfing, and kayaking.
Nightlife: There are several bars and clubs on the property, where guests can dance the night away.
Entertainment: There is a variety of entertainment options throughout the day and night, including live music, comedy shows, and game shows.
From the wedding coordinator who assists in organizing your special day to the hospitality staff that provides top-notch service to your guests, every aspect is taken care of, allowing you and your loved ones to fully immerse in the joy of your union.
Cultural Delights to Enrich Your Celebration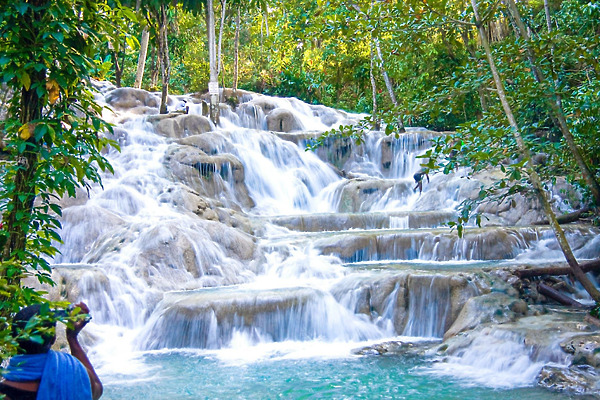 Your Secrets St. James wedding won't just provide the backdrop of sun-soaked beaches and Caribbean waters; it will also offer the unique cultural richness of Jamaica. Incorporate traditional Jamaican elements into your ceremony, from iconic reggae music to vibrant dance styles.
Experience the renowned hospitality of the Jamaican people that will bring an extra spark of joy to your celebration. As a blend of several cultures, Jamaican cuisine is also a feast for the senses that your guests will definitely enjoy.
Planning Your Wedding at Secrets St. James with Destify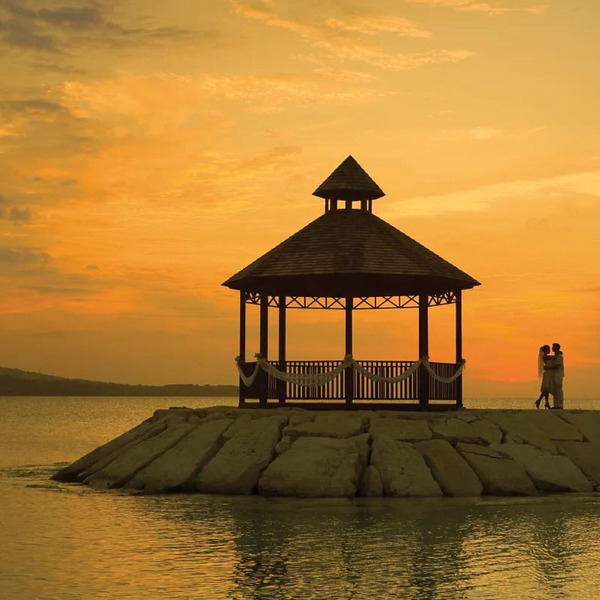 Our dedicated team understands that every wedding is unique, and we're here to help ensure that yours is as individual as you are. From helping you choose the perfect package to assist with all planning requirements, we ensure your weddings at Secrets St. James are seamless and unforgettable.
So, are you ready to plan your dream Jamaican destination wedding? With Destify by your side, you can rest assured that your wedding will be as flawless and memorable as the stunning scenery that surrounds Secrets St. James. Contact us today to start planning your dream day in the paradise that is Montego Bay, Jamaica.