Picture your ideal destination wedding: a fulfilling week in a paradisal oasis (maybe Mexico or the Dominican Republic), with a lovely ceremony on golden sands. And no, it doesn't have to ruin your wallet! Between complimentary packages and all-inclusive resorts, you can have a small destination wedding and an enchanting week on a smaller budget. Here are a few ways you can optimize a budget-friendly ceremony:
What is a good budget for a destination wedding?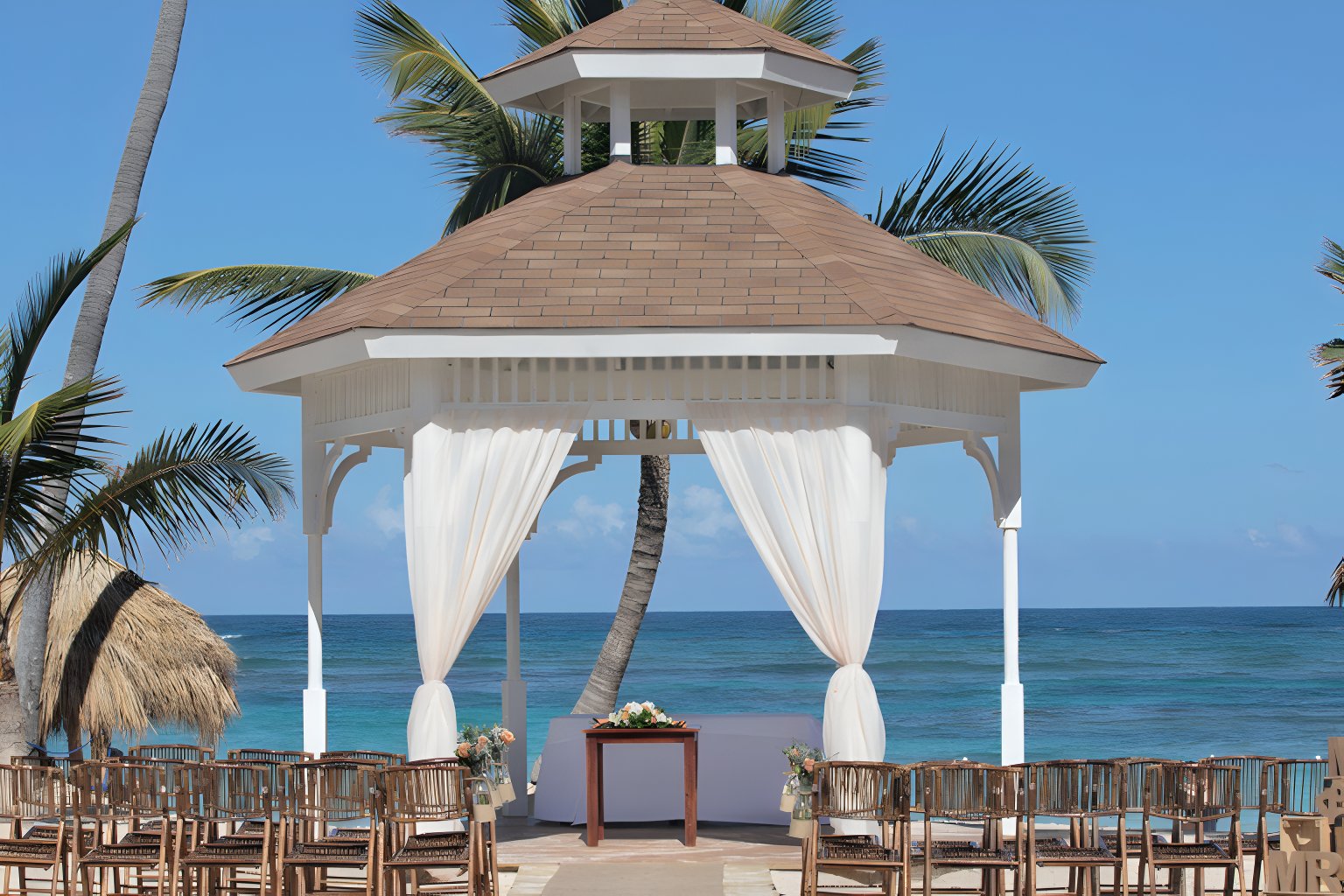 According to The Knot, "The average destination wedding cost is $32,000 (excluding the cost of the engagement ring). Including the price of the engagement ring, the average destination wedding cost is $38,500." This varies per couple. One couple's higher budget might be another couple's lower budget. Regardless of what you ultimately pay, the "good" budget is one that fits your financial capabilities.
Let's visualize a smaller budget together. Using Destify's Wedding Cost Calculator, here's what we came up with:
Destination: Mexico
Guests: 15
Date: 6/19/21
Package Type: Basic Package (Inclusions: Symbolic Ceremony, Ceremony Set Up, Sound System)
Add-Ons: Legal Ceremony, Private Dinner, Photography, DJ, Dance Floor, Wedding Cake, Upgraded Decor)
Rooms: 15
Estimated Total: $5,575
Now, that's a deal compared to $20,000. Even if we tack on $7,000 for airfare, that gets us to $12,575, almost half of The Knot's average. While this kind of pricing isn't common, you can still host an elegant wedding with classy amenities, without breaking the bank. Now, let's check out how to maximize your budget-friendly wedding week with inexpensive, dazzling activities.
How do you make a small wedding fun?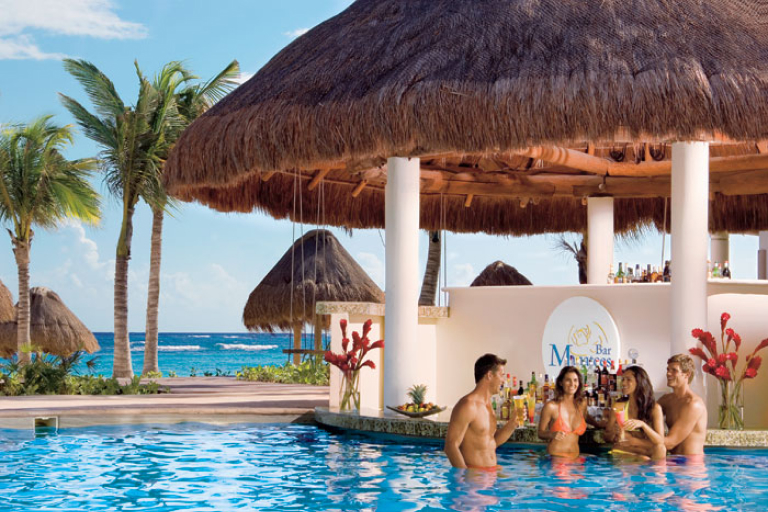 You're in a tropical paradise. You've already set the foundation for a fun week. The best part? You don't have to reserve sunset cruises or private wine cellars. In fact, you don't even have to leave the resort. At all-inclusive resorts like Dreams Tulum, you and your guests can enjoy a wide range of free activities specialized for smaller groups.
Let your tastebuds run wild at exclusive mezcal tastings, or take advantage of world-class spa facilities. Take a dip in shimmering infinity pools, where some resorts host adrenaline-pumping pool parties. The sea calls to all who seek relaxation and exhilarating water sports. You and your guests can hone your jet-ski skills, all at a $0/hr rate. All-inclusive properties and their wedding packages also come in clutch when planning your wedding menu.
Small Destination Wedding Excursion Ideas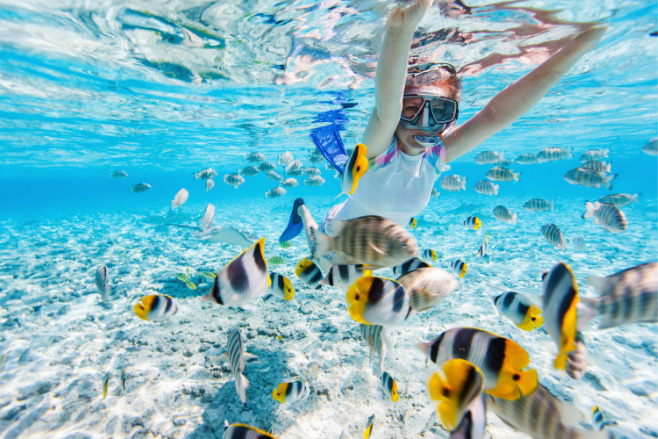 Your budget may be small, but excursions are a way to get the most bang for your buck!
For a destination wedding in Cancun, try out some of these excursion options:
Cancun is home to diverse marine life and is known for its clear blue waters. You can take a snorkeling or scuba diving excursion to explore the underwater world and see colorful coral reefs, tropical fish, and even sea turtles.
Chichen Itza is a Mayan archaeological site and one of the seven wonders of the world. You can take a guided tour to explore the ruins, learn about the Mayan civilization, and see the iconic El Castillo pyramid.
Tulum is another Mayan archaeological site located on the coast of the Caribbean Sea. It's known for its well-preserved ruins, stunning beaches, and turquoise waters. You can take a guided tour to explore the ruins and swim in the ocean.
Xcaret is a nature park with a variety of activities, including swimming in underground rivers, snorkeling, and exploring a butterfly pavilion. You can also watch cultural performances and learn about Mexican traditions.
Isla Mujeres is a small island located off the coast of Cancun. You can take a ferry to the island and spend the day snorkeling, sunbathing, and exploring the island's beaches and local shops.
Jungle tours are a popular way to explore the natural beauty of Cancun. You can take a guided tour through the jungle on an ATV, zipline through the treetops, or go on a wildlife spotting expedition.
Catamaran cruises are a great way to see the coastline of Cancun and enjoy the crystal-clear waters. You can enjoy a sunset sail, snorkel, and swim, or even take a day trip to nearby islands.
How can I save money on food for my wedding?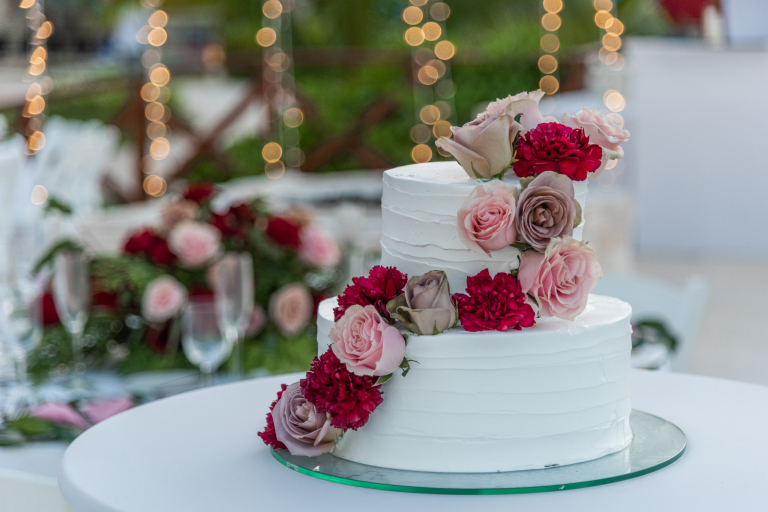 We've seen how expensive food can be at a wedding. Fortunately, booking a Destify Top Resort already guarantees the option for an all-inclusive menu. In contrast with other properties, places like Hard Rock Punta Cana include all cocktail and reception food costs with your final bill. With a variety of plated options ranging from succulent lobster to savory tapas, your dream wedding menu is both affordable and doable.
How many people should I invite?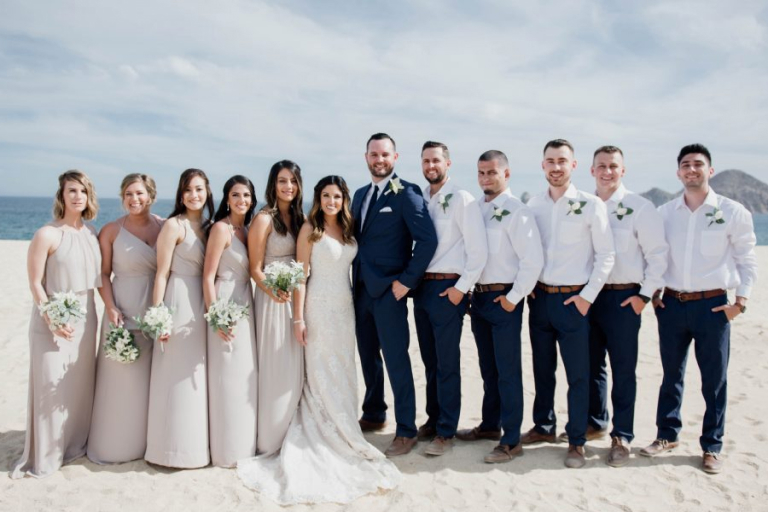 It's tempting to invite everyone. If you have a big network of loved ones, it's even more enticing. Nowadays, that's just not possible to financially back hundreds of people and their travel costs. If you're on a tight budget, we recommend inviting your closest circle. That means the following: both sets of parents, your bridesmaids/groomsmen, and possibly 5-10 other loved ones.
How does this factor into your budget? A smaller wedding group welcomes all sorts of budget-friendly possibilities. For instance, venues such as RIU Palace Cabo San Lucas' gazebo can accommodate up to 80 guests. However, you can enjoy the same space with fewer people and a less expensive wedding package.
Destination weddings may seem expensive on paper, but they are quite affordable with the right coordination. A cheaper experience starts with the right mindset going into the planning process. You might feel pressure to invite more guests or opt for upgraded packages, but it's best to focus on planning a stay that's right for you and your budget. With our recommendations and resources, you can look back years from now knowing you hosted the wedding of a lifetime.
Want to calculate your dream destination wedding? Follow the button below and find your ideal quote today: