When it comes to hosting your destination wedding the possibilities are truly endless. Did you know that there are many off-site venues, away from other tourists, that can be utilized for unique and private ceremonies? In this post we're breaking down 5 of our favorite off-site venues that will take your wedding up a notch, creating an unbeatable experience for you and your guests.
Kukua Beach Club | Punta Cana, Dominican Republic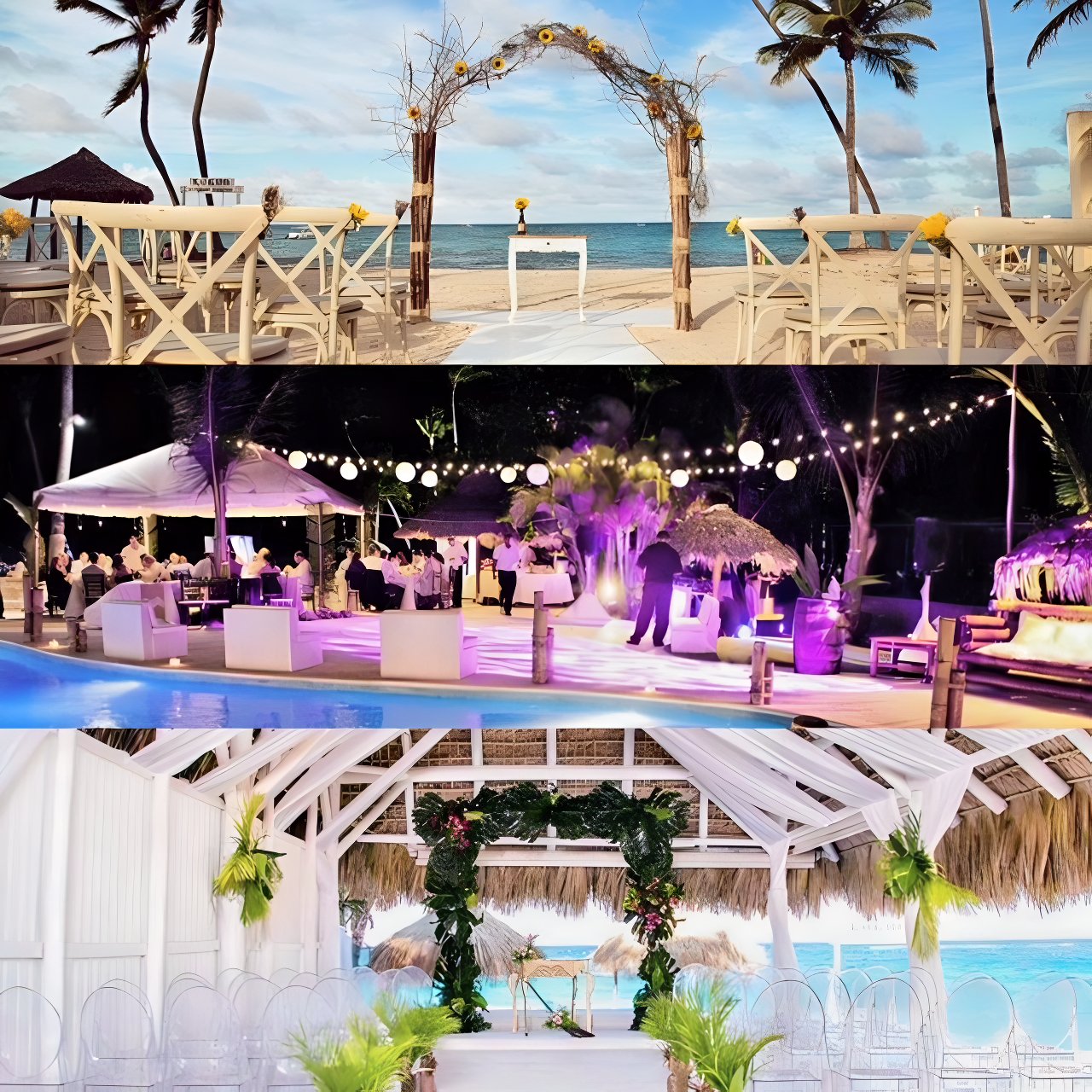 Kukua Beach Club
The Kukua Beach Club in gorgeous Punta Cana is a licensed wedding venue ideal for whichever type of ceremony you're hosting. The exquisite venue can handle any weather conditions that may come. It sits on its own private section of beautiful beach. Kukua Beach Club excels at presenting beauty and specializes in tending to every detail down to the final moment.
"This place is the best place in Punta Cana to have your wedding. Bego goes way and beyond to try to make your special day perfect. My guests were blown away by everything; decorations, services, food. It was simply magical! I wouldn't have changed a thing!" – Iris D.
Panoramic Paradise | Maui, Hawaii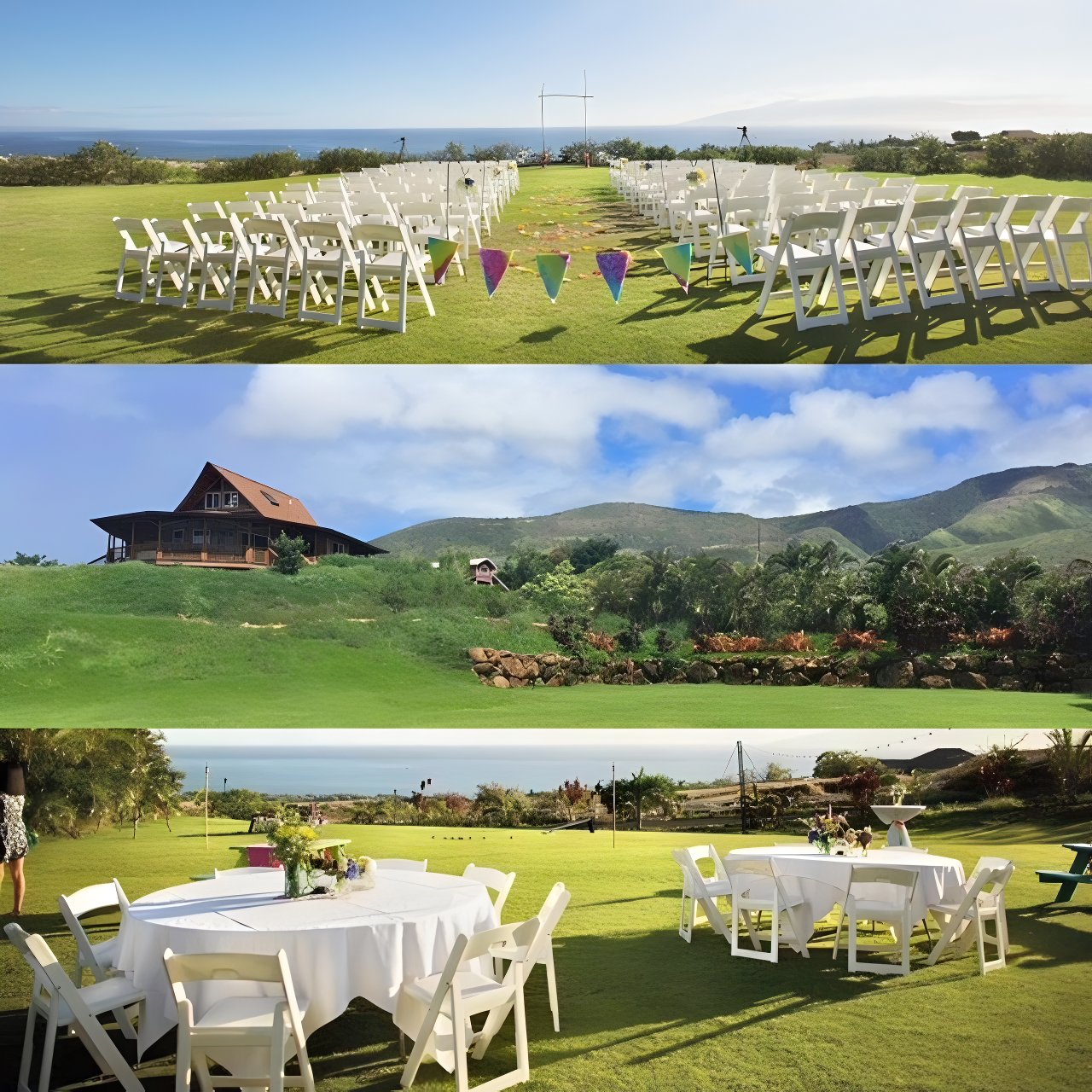 Panoramic Paradise
Panaromic Paradise at the Dragon Fruit Orchard in Maui is the perfect venue for an unforgettable ceremony. With sweeping 360-views of the Pacific and a manicured lawn to hold your event upon, you will create endless memories. The high-altitude venue allows for outside vendors, or you can utilize their expert coordinators, recently voted #1 wedding planners in the state.
"This location is perfect for all occasions with its spectacular panoramic views of the ocean and mountains and expansive lawns. It even had a beautiful bamboo building to finish getting ready in. Our ceremony took place on the infinity lawn that had lush grass and ocean views. The paradise lawn was a fabulous location to host our wedding reception. Overall, this is the perfect location to host any event and your guests will definitely be blown away by its stunning views." – Martha Stanton
Las Caletas Hideaway | Puerto Vallarta, Mexico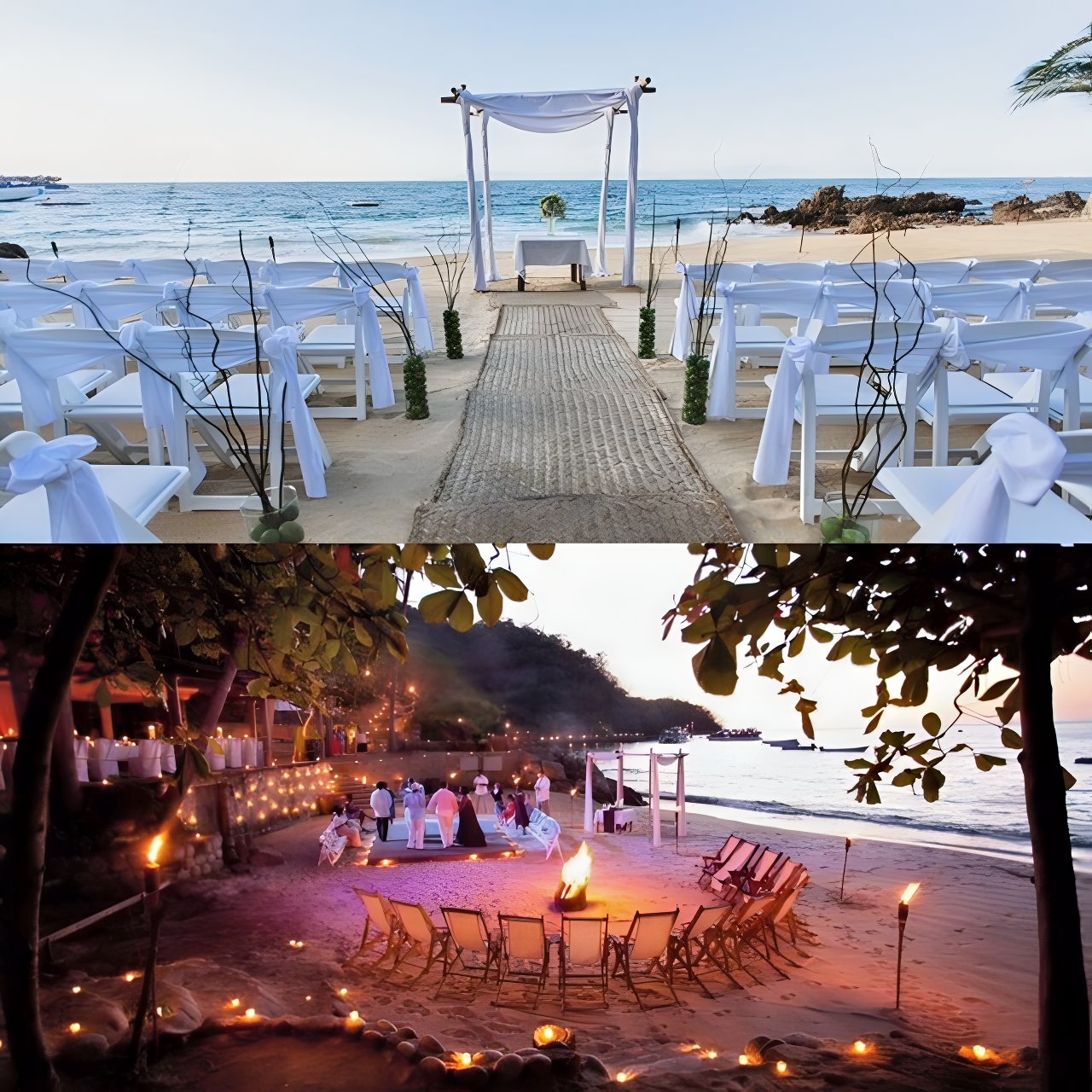 Las Caletas Hideaway
Located on the remote Southern coast of Banderas Bay, the Las Caletas beach is an exclusive hideaway perfect for your destination wedding. Consistently rated as one of the top secluded beaches in the world, you'll find that romance and enchantment will be surrounding you for the duration of your wedding. Pair that with exotic jungle surroundings and unmatched service and staffing.
"We had our wedding in early November at Las Caletas and it was a dream come true. If we could rate this above excellent we would have tenfold. We had 60 guests spending a week with us and every single guest was speechless at how beautiful the island was." – Mayenne
Jellyfish Restaurant | Punta Cana, Dominican Republic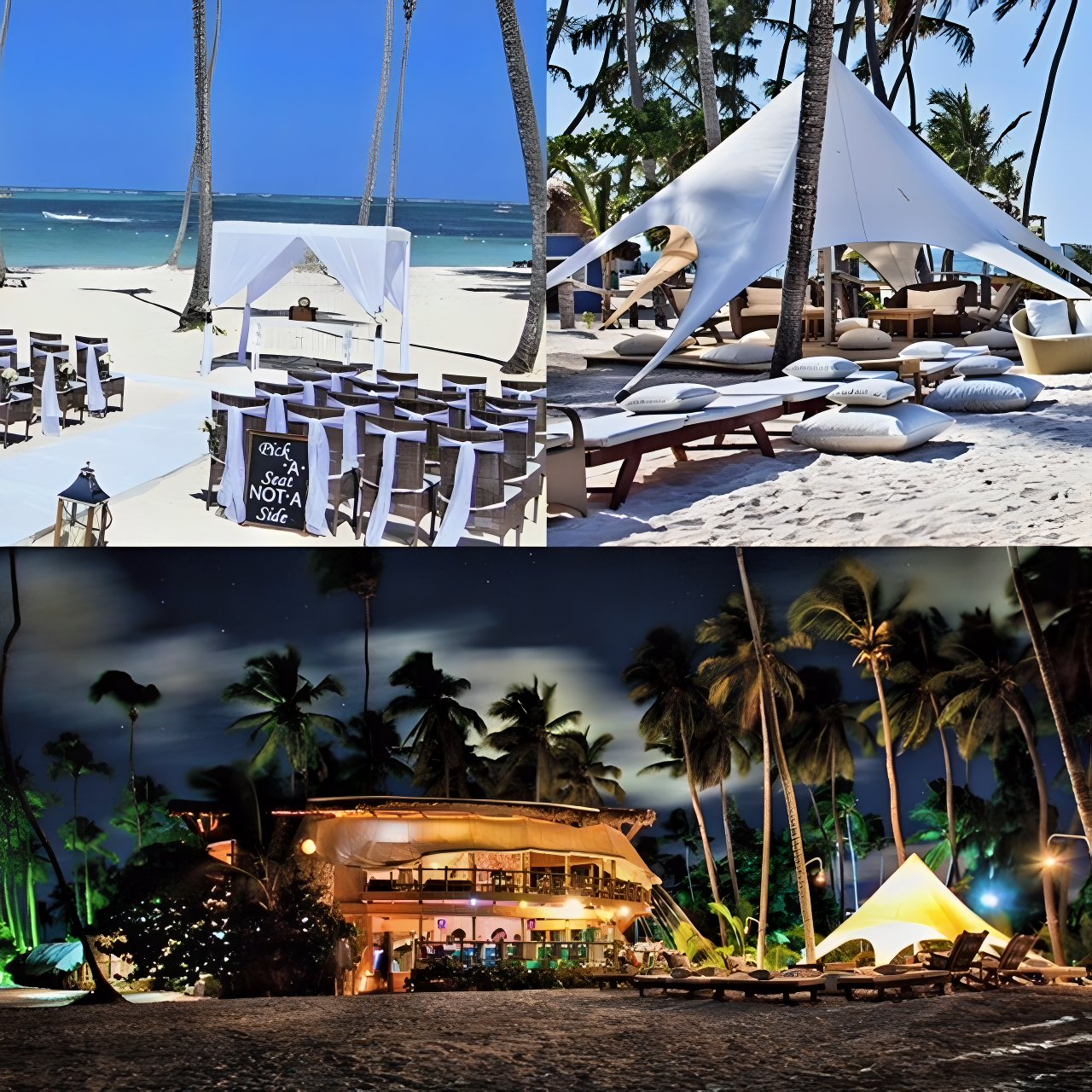 Jellyfish Restaurant
Jellyfish restaurant in Punta Cana makes for a most special wedding ceremony location, known for its magnificent two-level structure that provides a lovely sea view. On the property, you'll find two different levels to explore within the restaurant, plus an elegant beach lounge ideal for a destination wedding. At night the wooden structure lights up with special accents and candles throughout, making a picturesque reception location.
"I chose the Jellyfish Restaurant as the location for my wedding ceremony and reception. I could not have picked a place with better service, food, or staff! The design staff decorated the already GORGEOUS location with beautiful but subtle and stylish details and were very open to ideas and suggestions!" – Anna Lee B.
Renaissance Resort and Casino Private Island | Oranjestad, Aruba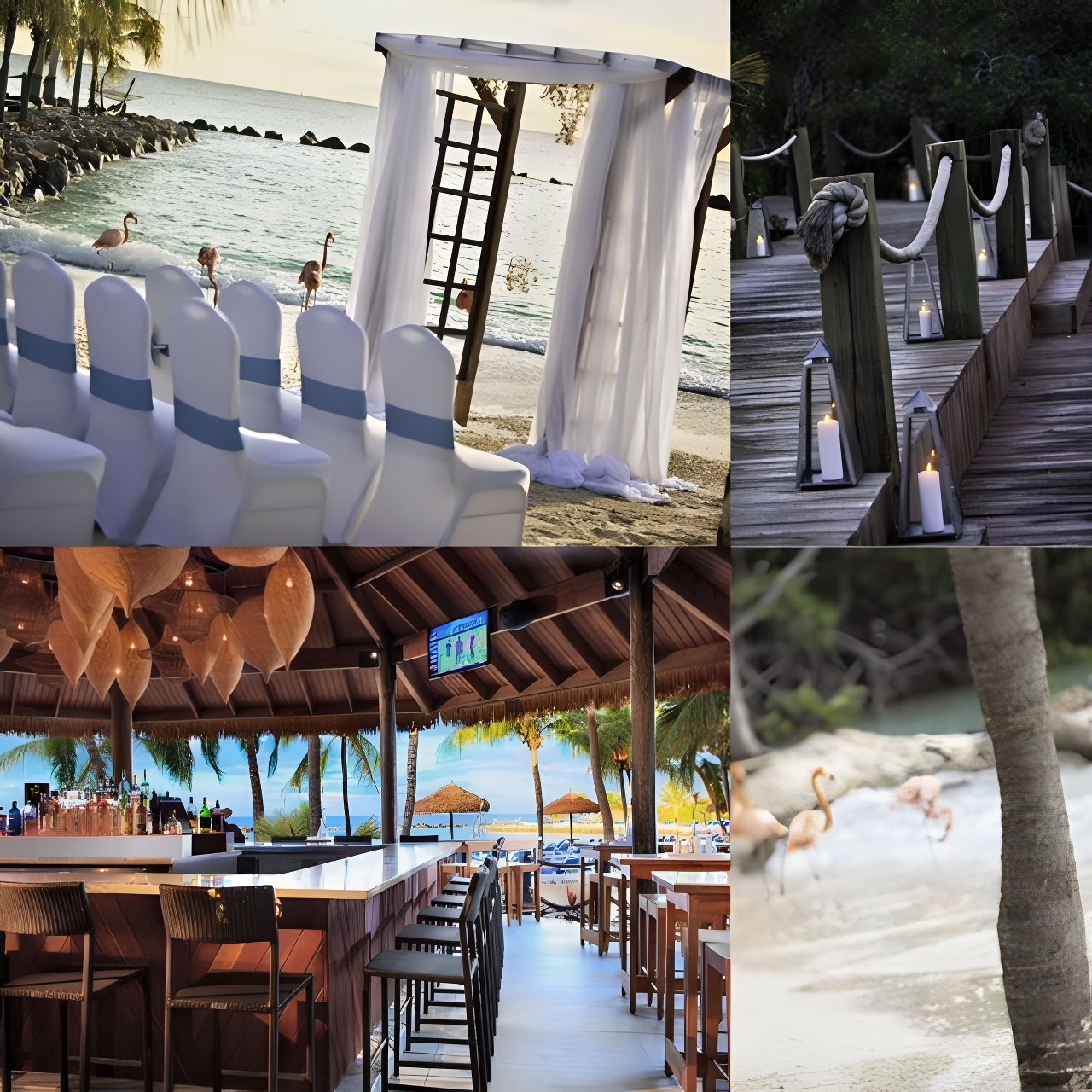 Renaissance Private Island
Although technically part of Renaissance Aruba's beautiful resort property, you'll feel as if you have your own private island for your magical destination wedding. Exclusive to the resort's guests, the only way to reach the island is by water taxi. Once there you will find a true oasis with splendid beauty and the island's signature flamingos. You'll also find impeccable service and plenty of photo opportunities for a perfect beach wedding.
"Aruba is known for its gorgeous beaches that line the little 20-mile long island. With so many choices it's hard to choose. Luckily for me I had the extra option of going to a private island that only my resort offers." – Jonell C.
Whether you're searching for your own private island or just a secluded and romantic ceremony we're here to help! Contact us today if you want to learn more about any of the locations above or if you need help planning your destination wedding, or even would simply like a quote.