All-inclusive resorts offer endless opportunities for fun, and what's more fun than having your very own waterpark to explore? Below you'll find 5 of our favorite on-site water parks, perfect for kids, or kids at heart. Each of our selections below feature plenty of slides, lazy rivers, splash features and more that are perfect for kids and teens. One of the selections is even a waterpark for adults only! Let's dive in:
Sunscape Splash Montego Bay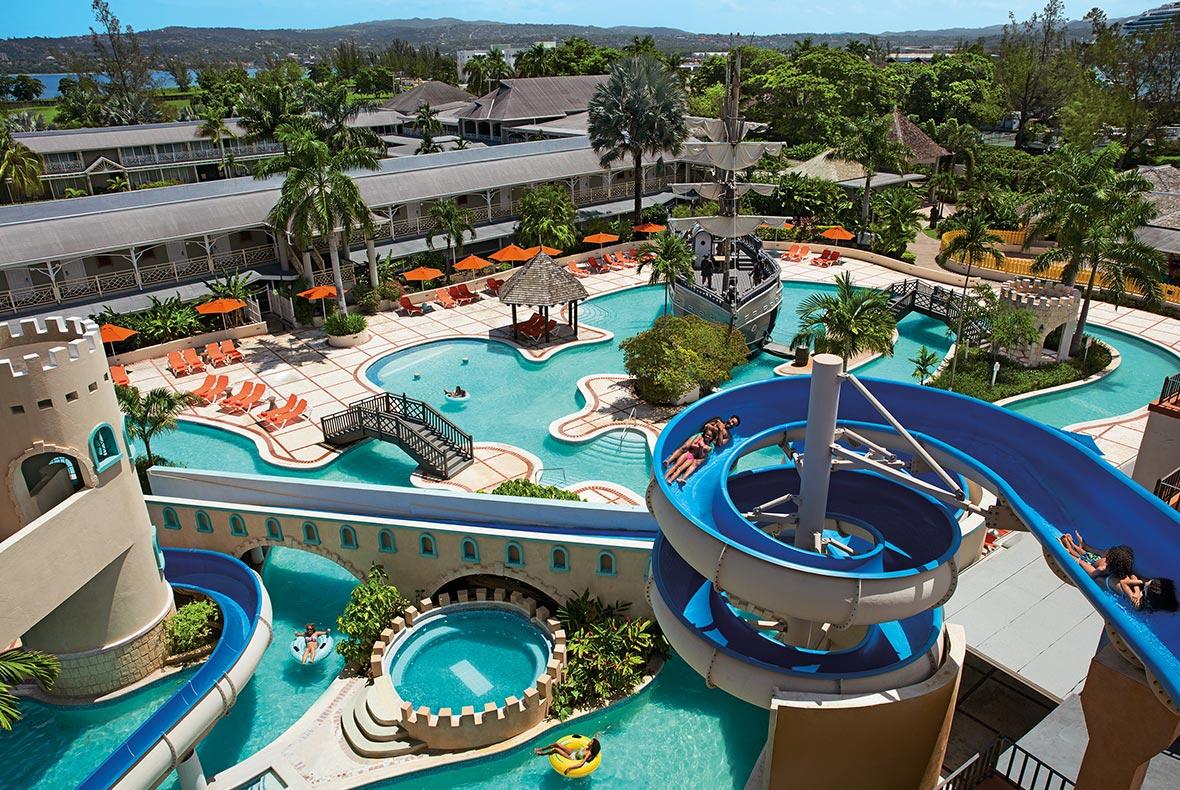 Located on a secluded peninsula in Montego Bay, Sunscape Splash offers traditional Jamaican hospitality to ensure the best stay possible. Guests will have access to the Pirate's Paradise Water Park, featuring a full-size pirate ship and fort, a 40-foot pirate's plank bridge, a lazy river and a pair of 250-foot waterslides. The resort is also located within the Montego Bay Marine Park, which is Jamaica's first and only underwater national park to include protected swimming areas and amazing snorkeling opportunities.
RIU Splash Water World Punta Cana
At Splash Water World thrill-seekers will get to try out the most exciting attractions, like the Body Vortex, a closed body slide that shoots you towards the pool; the Kamikaze, with impressive drops from heights of several meters; or the free-fall slide for experiencing the sensation of flying directly into the pool. Children will also have a blast at the splash park with slides and special attractions just for them. Excitement is guaranteed for all guests of the Hotel RIU Palace Punta Cana, Hotel RIU Palace Macao, Hotel RIU Palace Bavaro, RIU Naiboa and the RIU Bambu located in the Punta Cana complex.
Sandos Caracol Eco Resort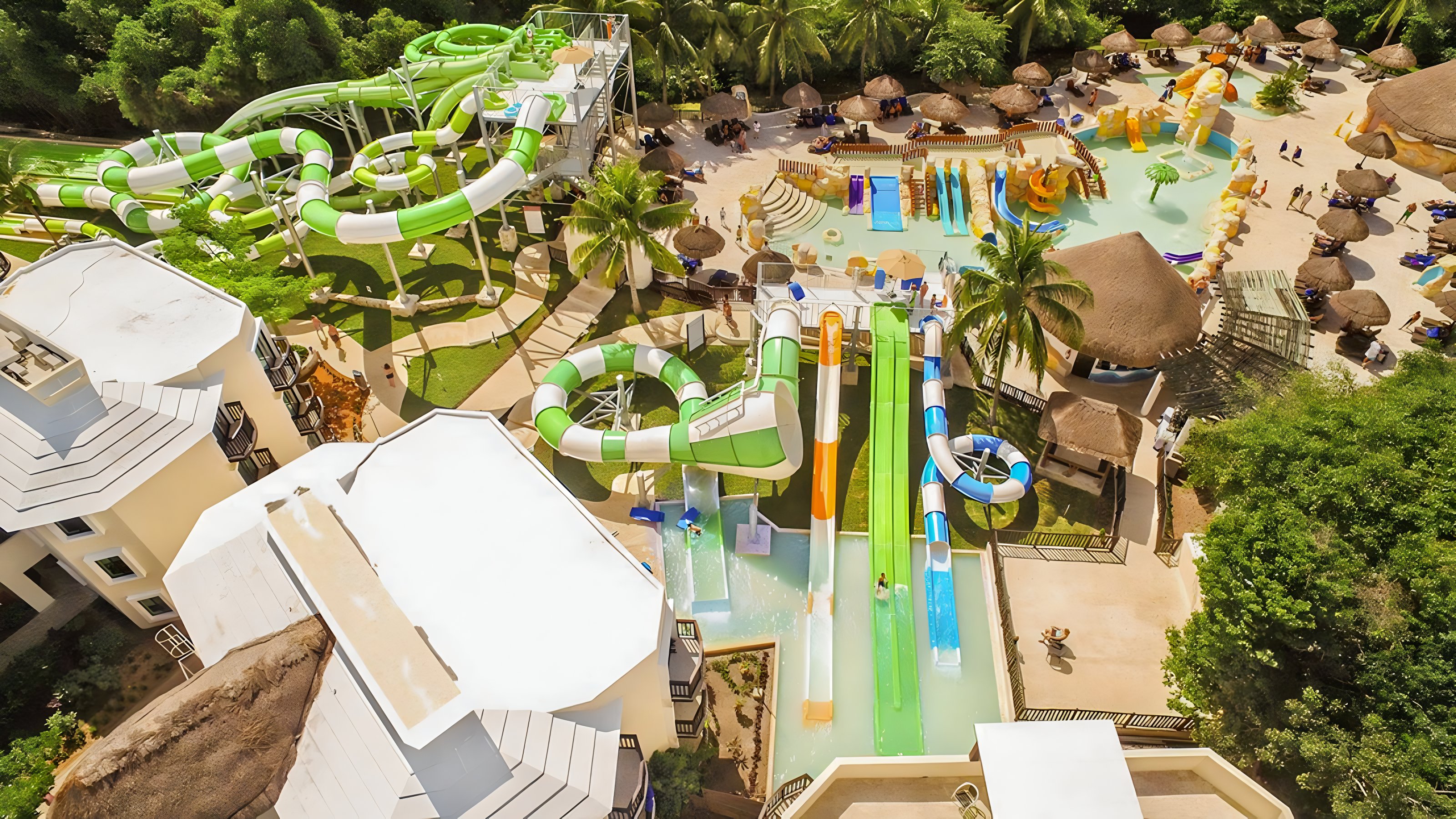 Discover a world of aquatic fun, at the Sandos Caracol Eco Resort's popular water park for guests of all ages. Split into three sections, from children to teens and up, you'll find 27 slides in total including body slides and the Kamikaze whirlpool slide! Guests can always take a break from the slides and enjoy the endless food and drinks at the snack bar. As if the waterpark wasn't enough, the entire resort is eco-friendly and sits on a true wildlife park featuring Mexican cenotes for swimming and peacocks and monkeys throughout.
RIU Republica Adults-only Slide Complex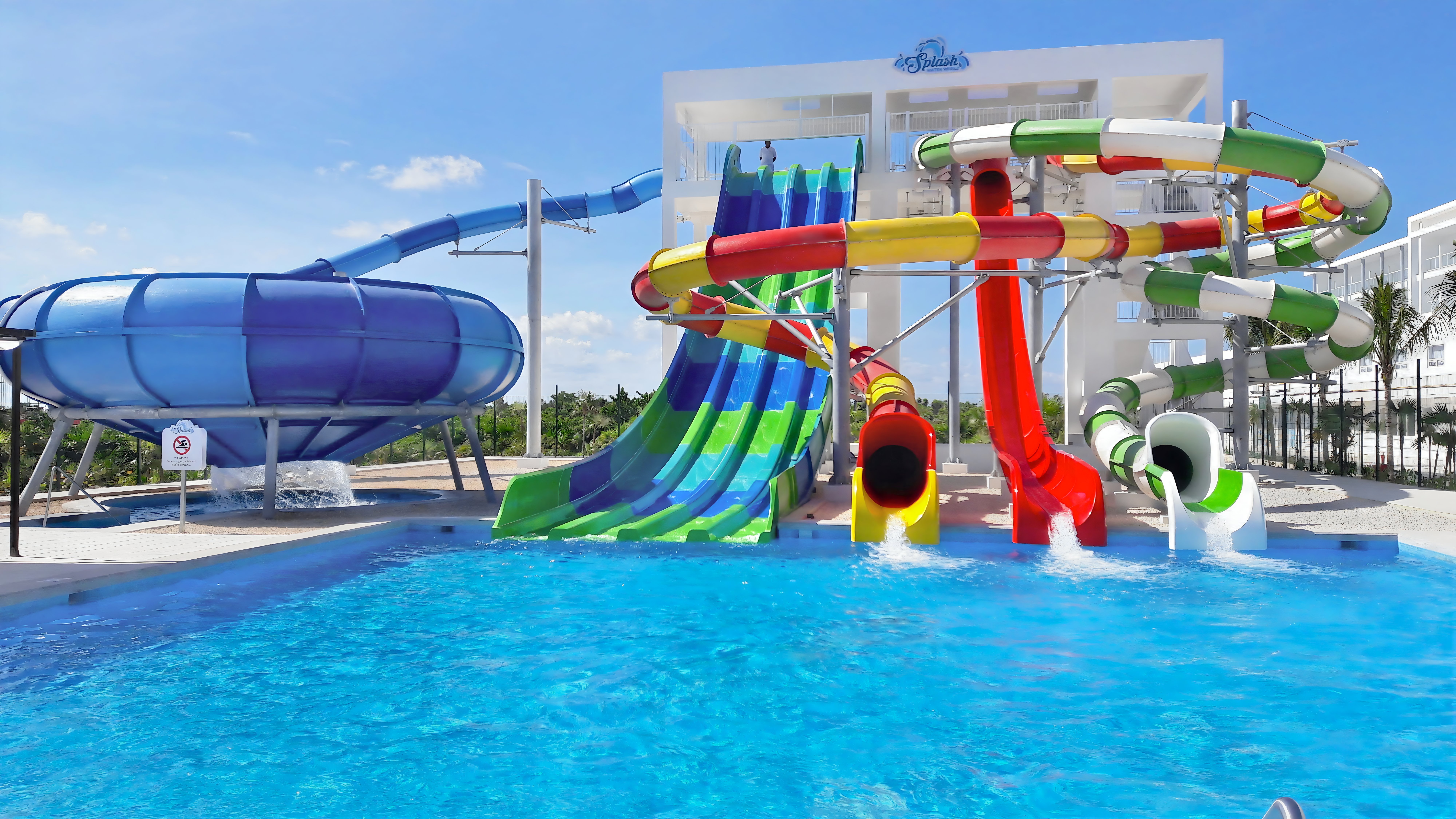 At the stylish adults-only RIU Republica resort, you'll find an all new slide complex free of any families or kids. Built with the idea of fun in mind for those young at heart, adults can enjoy the racing slides, whirlpool body slide, or even the enclosed body slide. Following the new addition, the resort has a total of eight marvelous swimming pools, three of them with swim-up bars and one covering 900 square meters.
Jewel Runaway Bay Lagoon Waterpark
Who says making a splash has to be limited to the ocean? The Lagoon water park at Jewel Runaway Bay Resort invites families and friends of all ages to experience a day-long destination of swimming and adventure, from tame to the thrilling. With a variety of attraction for toddlers through teens, including a family raft ride, the island resort's water park is the perfect place to make some special memories. Best of all it's on-site and includes many features such as lazy rivers, waterfalls, rock grottos and even a snow cone hut.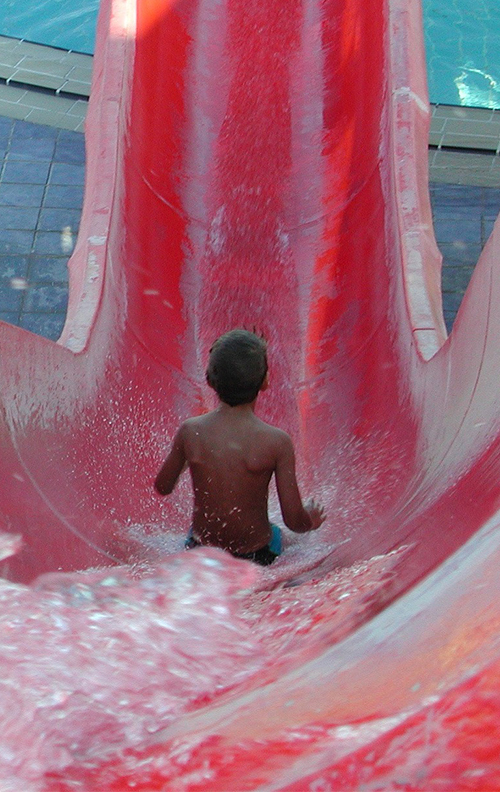 Whether you're ready to hit the slides yourself or just want to lounge poolside we're always ready to give you further information! Contact us today if you want to learn more about any of the locations above, if you need help planning your destination wedding, or even would simply like a quote to travel.