Are you ready to take an all-inclusive destination wedding in the sun to avoid the daily grind? You can find an amazing range of all-inclusive resorts in Mexico at Sandos Hotels and Resorts. With explorers at heart, Sandos destination weddings are thoughtfully crafted. Immersed in natural beauty, Eco Experience resorts allow you to explore the local flora, fauna, and culture in a fun and adventurous way. Just imagine yourself in a bar, by the beach, sipping on refreshing drinks and taking pictures of beautiful waters that cause envy.
Garnering a selection of award-winning destination wedding resorts, Sandos Resorts delivers gorgeous ceremonies with a contemporary flair. From Cancun to Los Cabos, the resort group provides everything you need for your perfect day. Without further ado, let's explore our top picks from the Sandos Resorts destination wedding locations.
Sandos Playacar Destination Weddings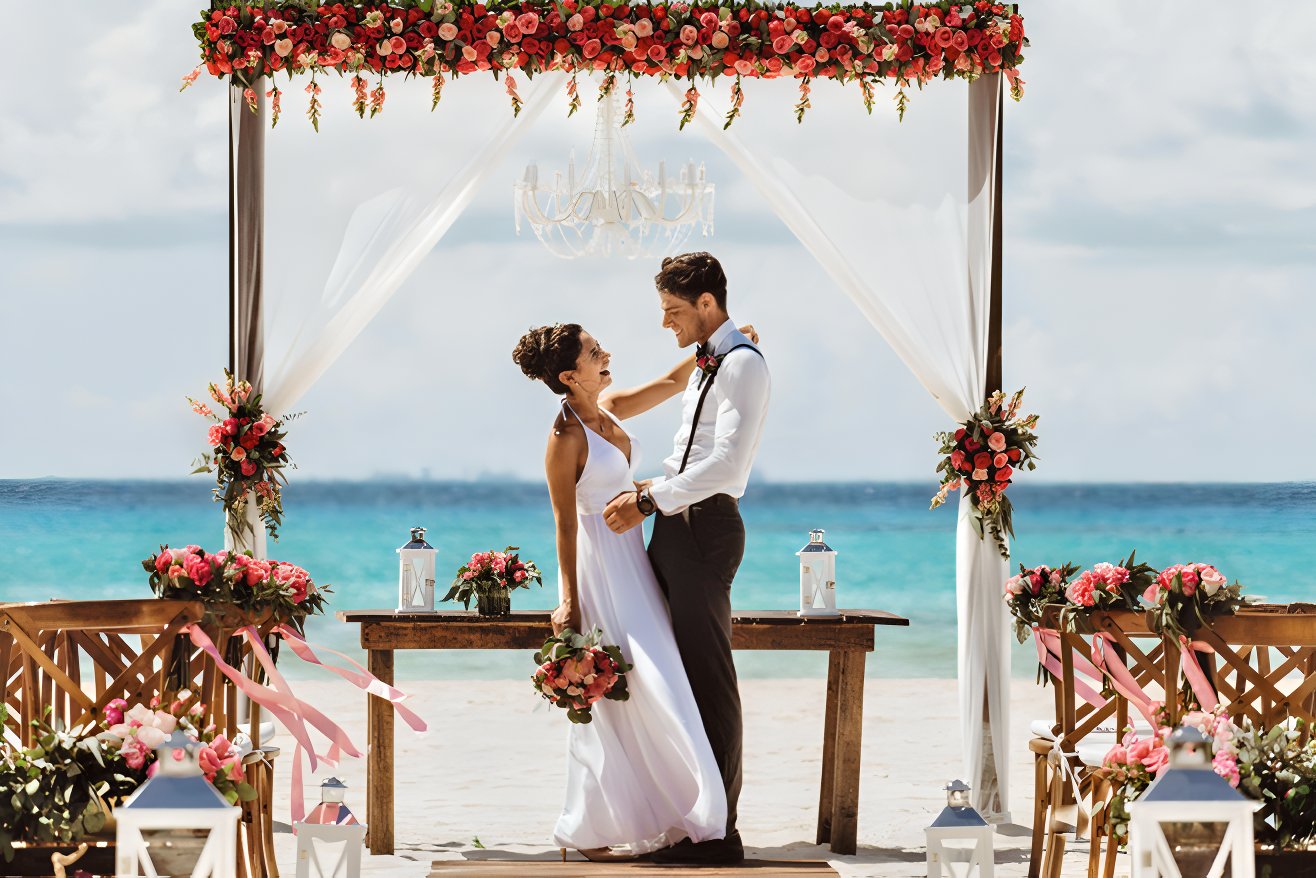 Only 15 minutes away from the lively town of Playa del Carmen is the Sandos Playacar Beach Resort. Nestled on a long stretch of gorgeous, white sandy beach, its location enables a more private beach destination wedding ceremony with spectacular ocean views. Wedding guests at Sandos Playacar Beach Resort can enjoy the four main resort areas, including one that is adults-only.
There's plenty to enjoy outside your wedding festivities, including over 9 pools, a sweat lodge, and a full-service spa. You even have access to an on-site mini-eco park close to the local wildlife and plants. Feeling competitive? Challenge your guests to a friendly game of beach volleyball, all with mouthwatering appetizers just steps from the sand.
Sandos Finisterra Los Cabos Destination Weddings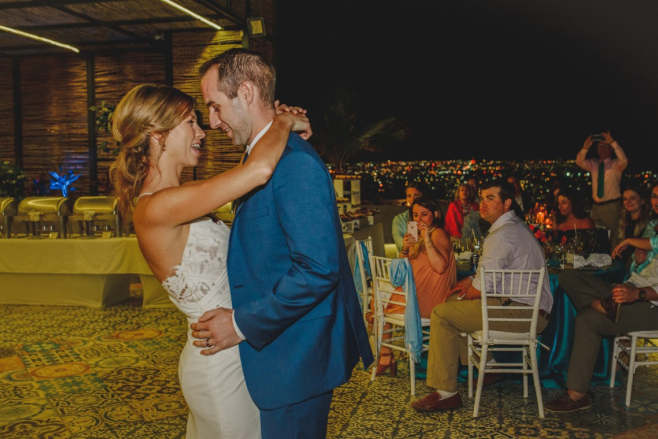 The word "finisterra" means "end of the earth." With panoramic ocean views and lush foliage, your Sandos Finisterra destination wedding will be enchanting. Whether you're surrounded by charming cacti or overlooking an awe-inspiring mountain view terrace, Sandos Finisterra's venues capture Los Cabos' natural beauty.
Located along a secluded clifftop just minutes from downtown Cabo San Lucas, the resort offers seemingly endless entertainment and culinary options. Start your day with an oceanside brunch complete with delectable poached eggs and tropical fruit. After a soothing cocoa-infused back massage at Spa del Mar, join your guests for handcrafted cocktails and classic casino games.
No matter which destination wedding you're looking for, Sandos Resorts will come through. From intimate mountain view terraces to dazzling beachfront receptions, this world-renowned resort group represents the pinnacle of tropical romance. So, let yourself and your guests enjoy true Mexico excellence, and book a Sandos Resorts destination wedding today!
Want to learn more about our Destify Top Resorts? Follow the button below to view more five-star properties: