What if we told you that a luxury Jamaica destination wedding can save you money? Whether you're planning for Ocho Rios waterfalls or Montego Bay beaches, you can count on cheap wedding packages to ensure a budget-friendly week. Without further ado, let's make your bank account happy:
Royalton Negril Destination Weddings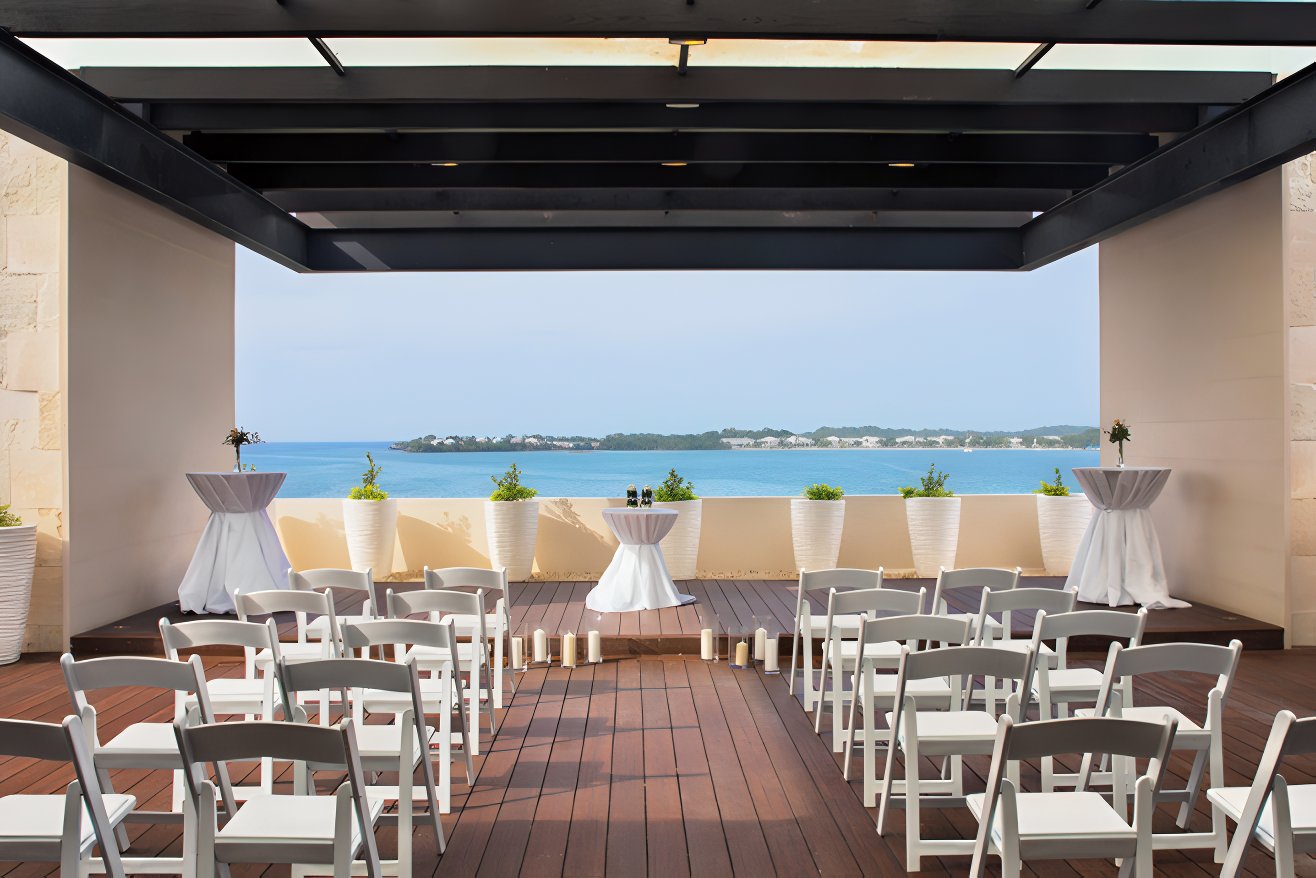 Cheapest Wedding Packages: Complimentary – $999
Although your luxurious accommodations could be moderately priced or higher, a Royalton Negril wedding could still be economical when it comes to the ceremony. Situated along the westernmost coast of Jamaica, it takes advantage of a beautiful beach with crystal clear waters. The laid-back Jamaican culture blends effortlessly with its floral surroundings, making it a true destination. Plus, Royalton Negril's location and cheap wedding packages guarantee exciting excursions and activities to round out your all-inclusive wedding week.
Grand Palladium Lady Hamilton Destination Weddings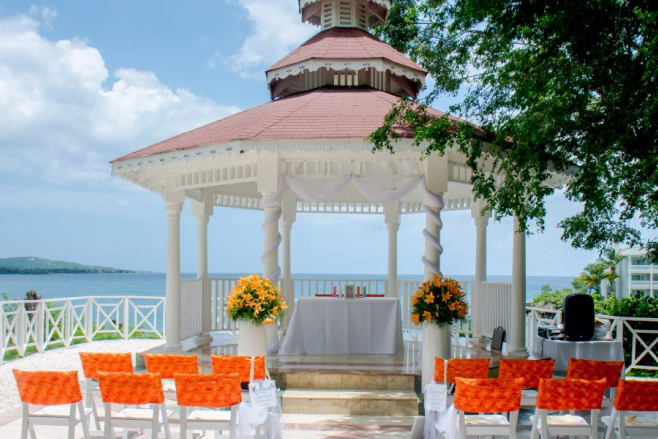 Cheapest Wedding Packages: Complimentary – $1,100
At the Grand Palladium Lady Hamilton, situated along the calm waters of the northern coast of Jamaica, enjoy the tropical and laid-back island atmosphere. Although this resort is very family-friendly, expect quieter grounds with plenty of leisure opportunities and a romantic wedding destination. Ready for fun bridal party photos? At the heart of this resort, enjoy the biggest whirlpool hot tub in Jamaica. With a Grand Palladium Jamaica wedding, expect cheap wedding packages and a secluded oasis where you will create endless memories.
RIU Ocho Rios Destination Weddings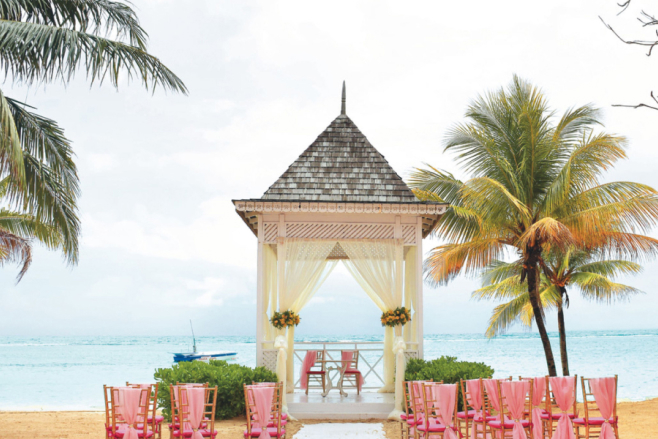 Cheapest Wedding Packages: Complimentary – $1,199
Set in Mammee Bay, surrounded by Caribbean waters and stunning waterfalls, the RIU Ocho Rios wedding resort offers gorgeous and cheap wedding packages. When the ocean breeze rolls in the white sandy Jamaican beaches can be set up for your wedding ceremony. The sprawling resort feels like its own living and breathing town. With vibrant Victorian-like buildings and an endless range of activities, unwind with a refreshing cocktail with authentic jerk chicken.
Hilton Rose Hall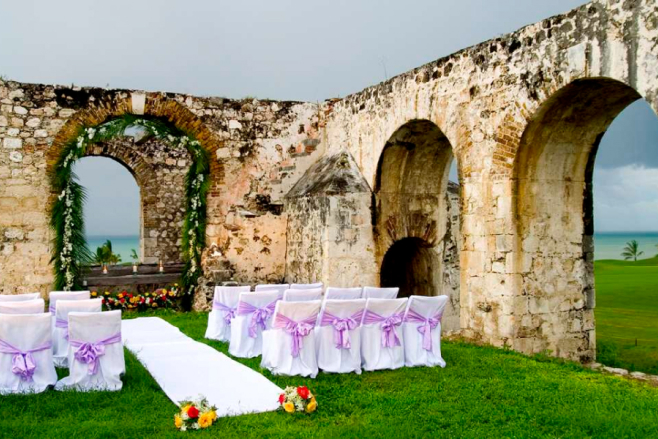 Cheapest Wedding Packages: Complimentary – $1,289
The stunning all-inclusive Hilton Rose Hall resort has it all. With access to a historic property filled with ancient aqueducts, to a world-class waterpark, this paradise will please all ages of thrill-seekers. A Hilton Rose Hall wedding ceremony features cheap wedding packages and several ceremony venues, such as the lush tropical grounds, or the immaculate beach. Guests will enjoy the exquisite dining and the top-shelf drinks that'll elevate your wedding experience.
So, have we convinced you to grace the emerald shores of Jamaica? Securing any one of the above resorts can both elevate your wedding and save your piggy bank from the hammer. And we have a pretty good idea of what you can spend that extra money on as well (wink, wink: an extra spa day).
Want to explore more budget-friendly properties? Follow the button below to discover FREE destination weddings: