The time of year is an important consideration for any wedding. Traditional stateside weddings, especially outdoor weddings, are scheduled around the seasons. Certain times of year may be easier to schedule, symbolic to the couple, or better for the weather. And of course, different times of year have different prices for venues and vendors.
Destination weddings are no different, except the best wedding months differ when it comes to island beaches versus churches in Minnesota. Determining the best wedding month is a combination of different considerations: weather, travel costs, crowds, and budget. When is the peak season for weddings? What are the best months for weddings?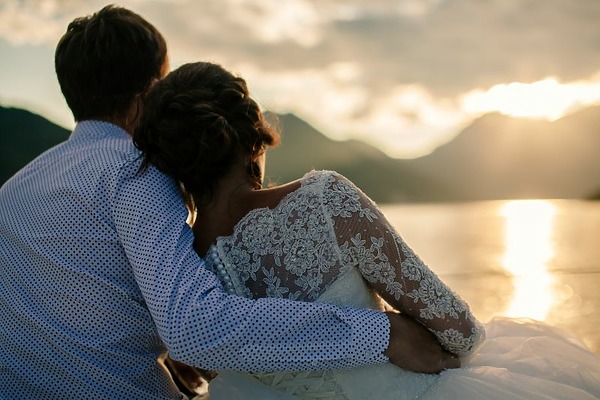 When is the Peak Season for Weddings?
While the peak season for stateside varies slightly based on location, early fall is a popular time for weddings in the United States. For destination weddings, the peak season for weddings is January through April, with more high points in July. Winter and snow in the north make it a great time for a tropical beach trip. This can also mean less availability, the need to plan further in advance, and an increase in crowds.
Other aspects to keep in mind when figuring out the best month for a wedding are the exceptionally popular travel times. Common school breaks such as spring break and Easter can mean crowded airports. February and March are generally spring break season. This may not be a deal breaker, but if families and college students are a concern for you, be sure to mention it to your Destify team.
Luckily, family vacations and college spring break trips don't usually involve romantic destination resorts, but that doesn't mean their breaks won't impact travel. If peak season is the only time of year that can work for you, choosing an adults-only resort to avoid families and children might be a good idea.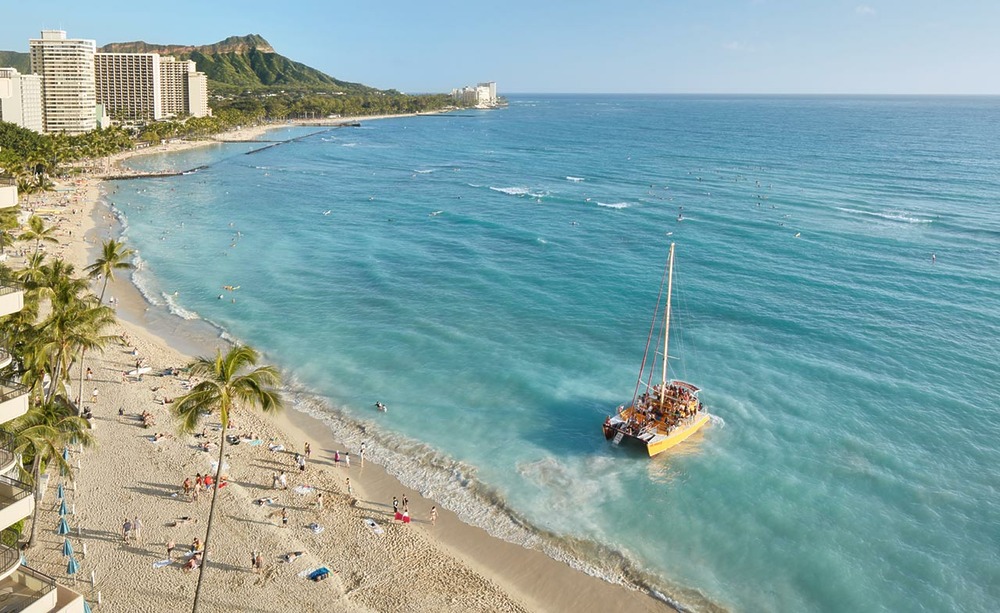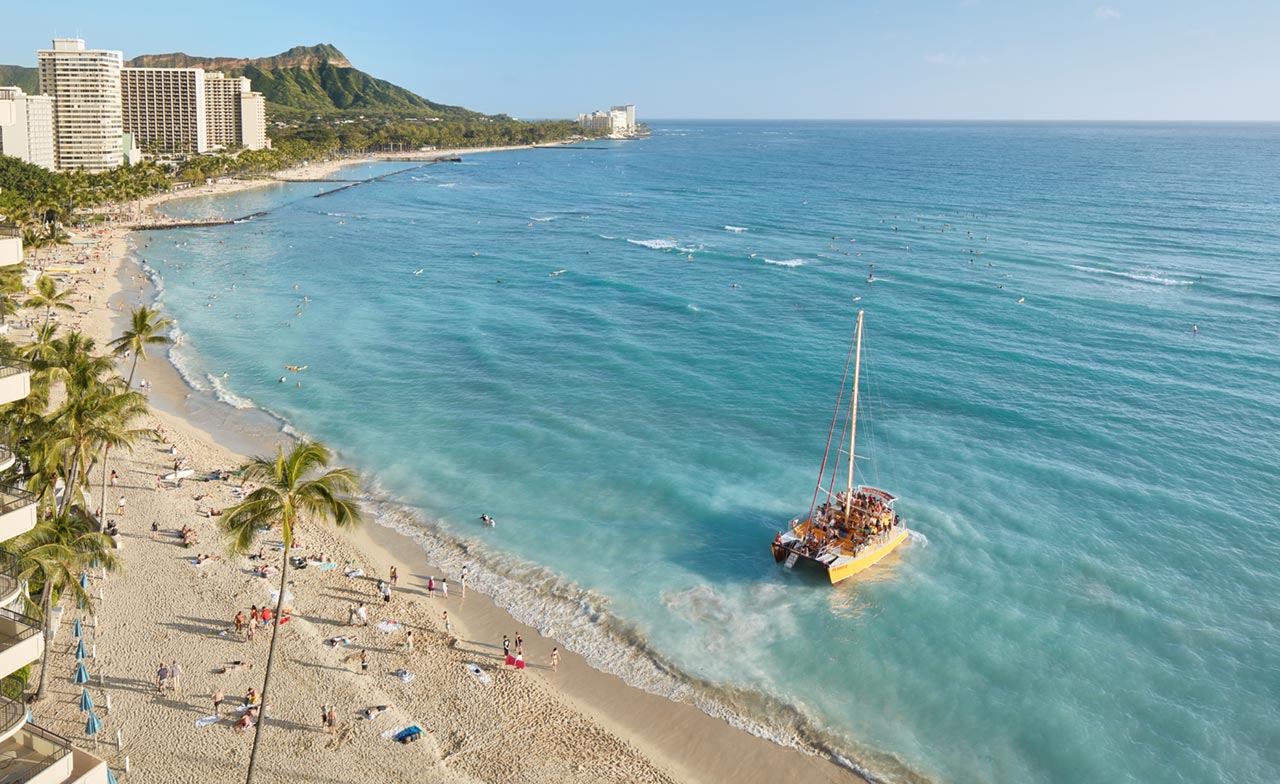 Destination Wedding Off-Season
If you want to save some money on your destination wedding, and reduce some travel-related stress, consider planning your wedding for the off-season. Which months are off-season wedding months? For stateside weddings, December to February sees the lowest number of celebrations. With unpredictable weather, especially in certain areas of the United States, this makes sense.
What about destination weddings, far away from the northeast? September and October feature the lowest numbers of destination weddings. Other off-season wedding months include the shoulder seasons of May-June, August, and November-December. Shoulder-season destination weddings cost an average of 15% less than a high-season wedding and might be a good balance of budget, crowds, and availability.
These months tend to be less popular for travel in general, due to scheduling and weather. Hurricane season in the Caribbean runs from June through November. While weddings are cheaper – up to 25% less expensive than peak season wedding ceremonies and celebrations – there is an increased risk of bad weather.
While most of Destify's locations are in tropical climates, our United States-based destinations have different peak seasons and different concerns. Our partner venues in Vail, Colorado, and Lake Tahoe, Nevada are gorgeous year-round. However, they are popular skiing destinations, making them more crowded in the winter months. Ski resorts and ski towns are much quieter in the summer months, although there is also less to do and fewer businesses open.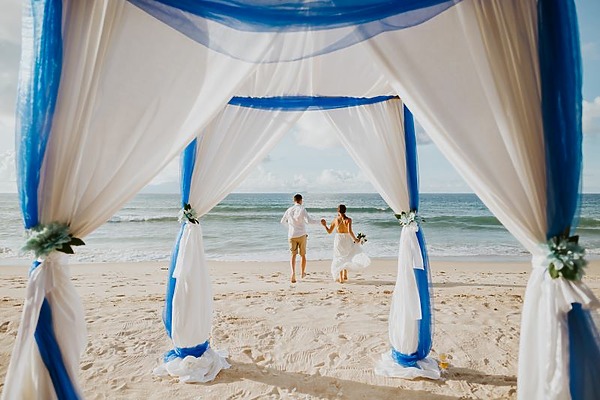 Booking the Best Wedding Month
Destination weddings take time to plan. Even celebrations during off-season weather months require months and months of planning and preparation. It's best to book your low-season destination wedding 4-6 months in advance. It's impossible to predict the weather that far in advance. However, if the goal is to avoid peak season for your destination wedding, there are options.
Wedding insurance can reduce your stress and anxiety about all the "what-ifs." Booking the best wedding months in advance in the off-season means balancing weather risks with lower costs. While high season means expensive rates and crowded resorts and excursions, low season can mean "closed for the season" hotspots and activities. When booking outside of peak season for weddings, be sure to check which amenities and activities will be available.
There is no magic answer for when to book your dream wedding. There is no singular best wedding month. Balancing the cost difference, level of crowds, weather, and overall experience between peak and off-peak wedding months can be a challenge. Luckily, Destify has the experience and expertise necessary to help you find the best wedding month for your ceremony while avoiding the peak pricing and crowds.
That sweet spot for your big day varies by location and even by specific resort or hotel. Our talented team has been working directly with our resort partners across Mexico, the Caribbean, Jamaica, and more. We're here to help you make meaningful memories. We want you to remember your day, not the stress of airport security, upcharges for a room, and crowds on the beach.