Announcing the Royalton Cancun, high-rise all-inclusive resort, situated along a stunning stretch of oceanfront in Mexico. Opening in early 2019, guests will experience All-In Luxury, exciting nightlife, and exceptional service. Spend your days lounging on the white sand private beach next to breathtaking blue waters, and your nights celebrating under the stars with the Rooftop SkyClub's exclusive pool and elegant cabanas.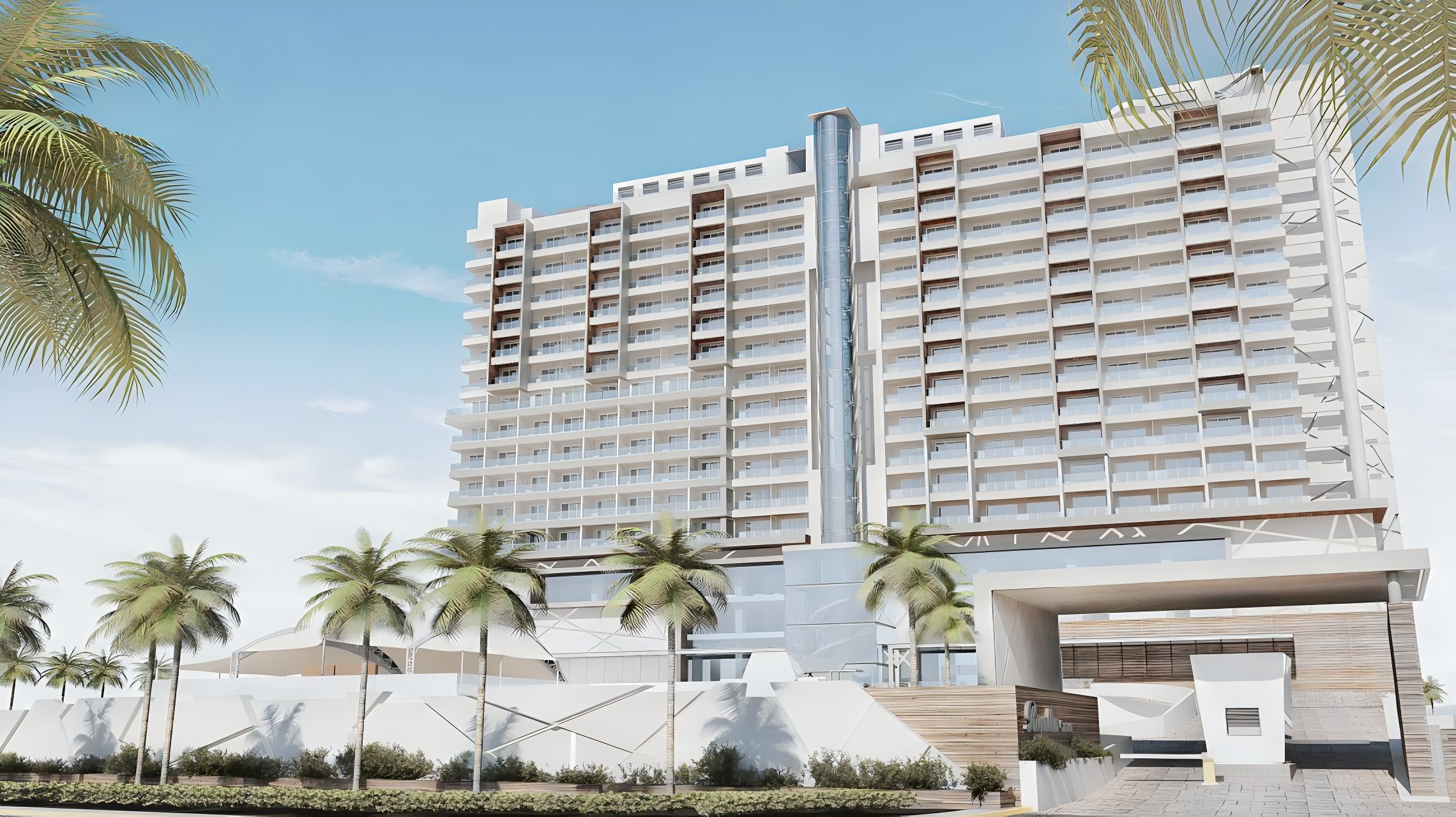 This new-generation all-inclusive hotel offers discerning travelers a family-friendly vacation experience. The Kids Club ensures the younger members of your family will stay happy, with vibrant entertainment and certified professional supervision. Guests of any age will find water activities to enjoy, from aerobics classes to nonmotorized watersports, and children's areas and an adults-only rooftop pool.
From the unlimited a-la-carte dining, including a Royalton favorite, Agave, an authentic Mexican restaurant, to the signature DreamBed, all have been carefully designed to deliver personalized service. Choose from the standard rooms or the Diamond Club sections, and experience a perfect vacation hand-tailored for you. Plus, you can get to Cancun International Airport to the hip Cancun strip in only 30 minutes.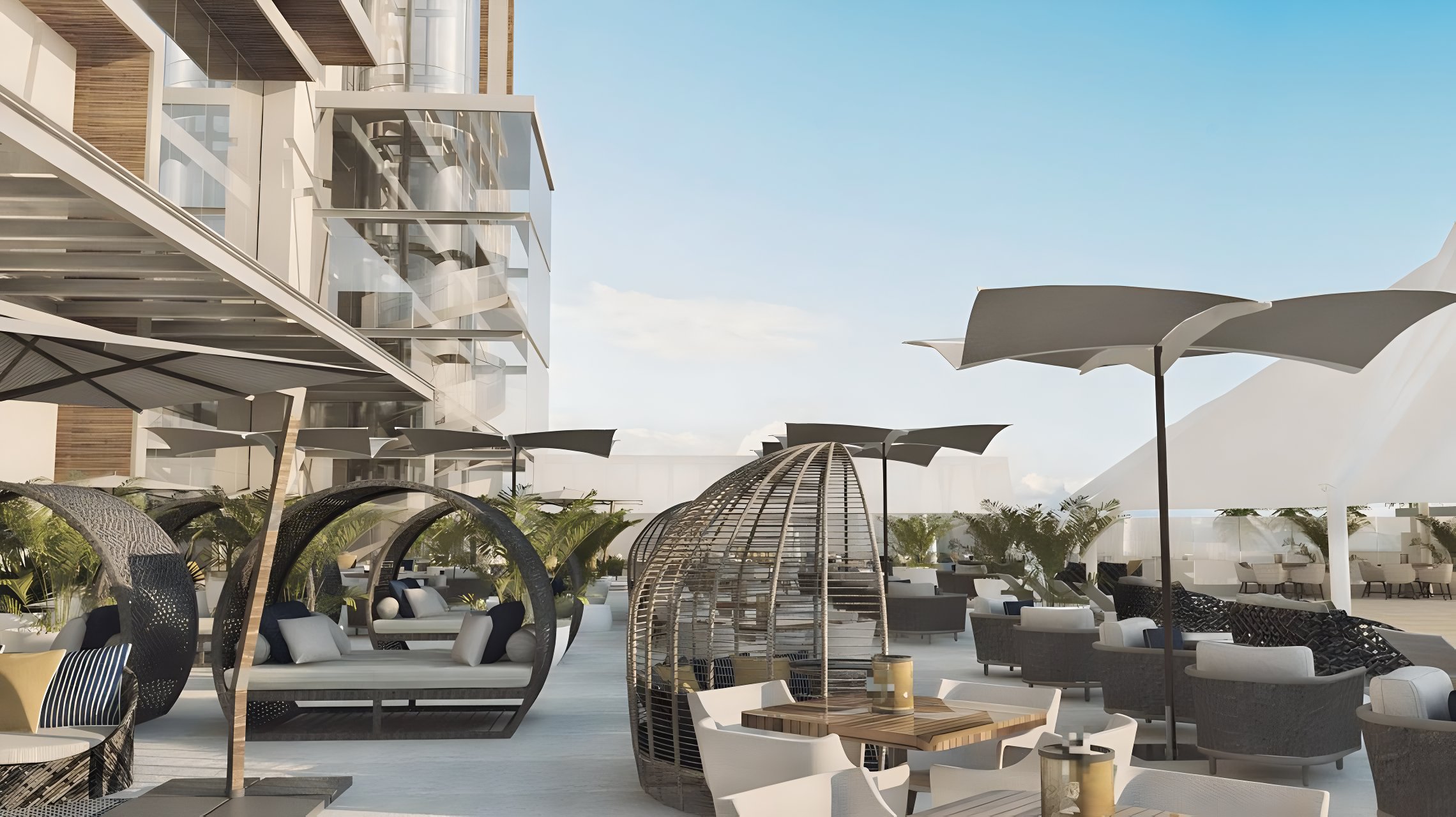 All of their luxurious rooms and suites offer:
• High thread count sheets
• USB recharge and Bluetooth audio stations
• Free Wi-Fi resort-wide for all your
devices
• In-room safe with interior power outlet
• Double-headed and ceiling mounted rain shower
• Satellite television including specialty channels
• Minibar restocked daily
• 24-hour room service
• Amenities such as iron and board, in-suite coffee/
tea maker and hairdryer
• Each room with a balcony or terrace
• A/C with individual thermostat and ceiling fan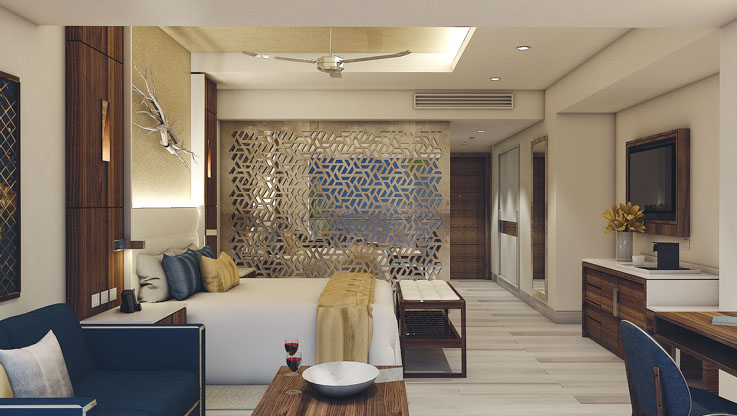 Don't forget, you can win your very own Royalton destination wedding by entering our FREE Destination Wedding Contest!
Book the Royalton Cancun Luxury Resort now and get early-booking rates, guaranteeing unbeatable prices for an unbeatable vacation experience!