This is the time you've been looking forward to. You're getting married and have an engagement ring. It's crazy, but it's happening, and whether you like it or not, the hours, days, and weeks after that proposal will undoubtedly be a blur (in the best way possible, of course).
There are a lot of things to consider, a lot of people to contact, and a lot of things to accomplish. But don't be intimidated. You have plenty of time to plan the rest of your lives, but if you're like most newly engaged individuals, you'll be eager to tell all your friends and delve right into destination wedding planning. For those in need of a little guidance, here are a few things you should do as soon as you get engaged:
Celebrate!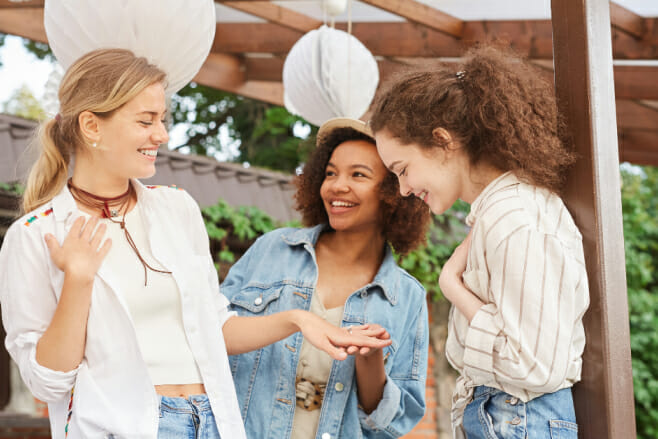 Let's face it, you and your besties have probably brainstormed thousands of times what it'll be like to get engaged, when it'll happen, and how your partner will do it, so set aside some time to celebrate the day that has finally arrived! There's nothing like an engagement to get everyone pumped for the upcoming festivities!
If you're in the mood for a night out, head to your favorite restaurant for dinner and cocktails! Oh and…splurge a little! It's not every day you get engaged!
Think of Who you Want to be Your Bridal Party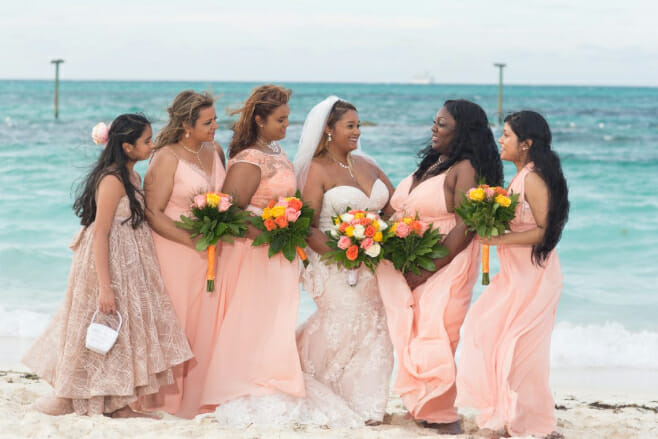 It's now time to get planning! While you don't have to make any firm selections just yet, it's crucial to start thinking about your bridal party as soon as possible.
Consider your closest friends and family members, who have stood with you through all of your breakups and heartbreaks until you discovered the man you'll marry. When you say "I Do," they'll be ecstatic to stand by your side and support you. While selecting bridesmaids can be stressful and emotional, it's vital to remember that it's ultimately your decision. If it doesn't feel right, don't feel pressured to include particular people in your wedding party.
Start Budgeting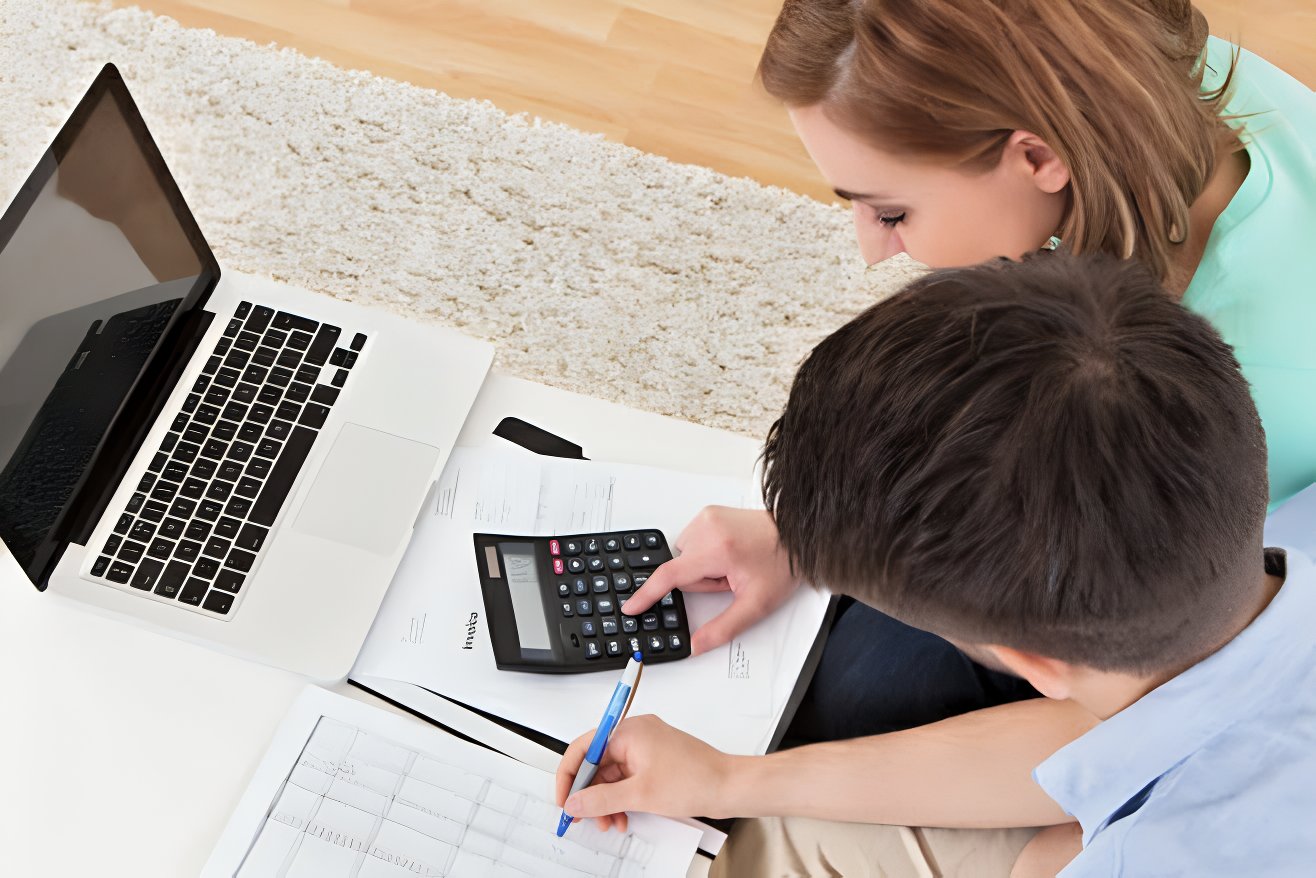 Set aside time early on to sit down with your fiance and talk about finances. It won't be the most enjoyable discussion, but trust us when we say it'll be one of the most important you'll have during your planning! Determine a realistic budget for your wedding and begin prioritizing – what are the top three most important things you're prepared to splurge on, and where can you save money?
Ready to start budgeting? Take a look at some of our affordable luxury destination wedding packages today!
Create your Guest List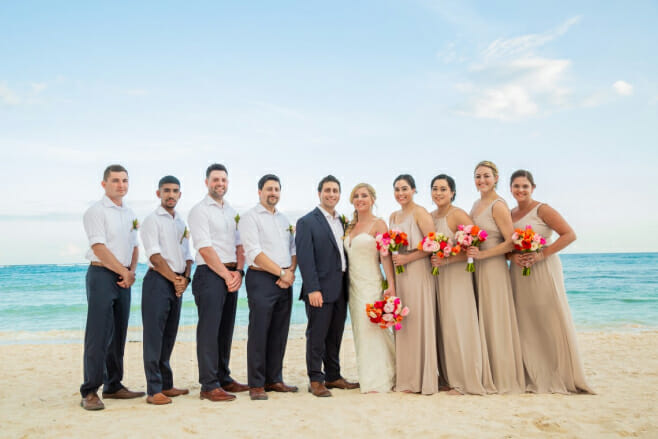 Creating a guest list can be tricky – you don't want to leave anyone out, but knowing where to set the cutoff can be difficult. Fortunately, we have a fantastic blog to help you get started and stay on track!
Schedule your Dress Appointment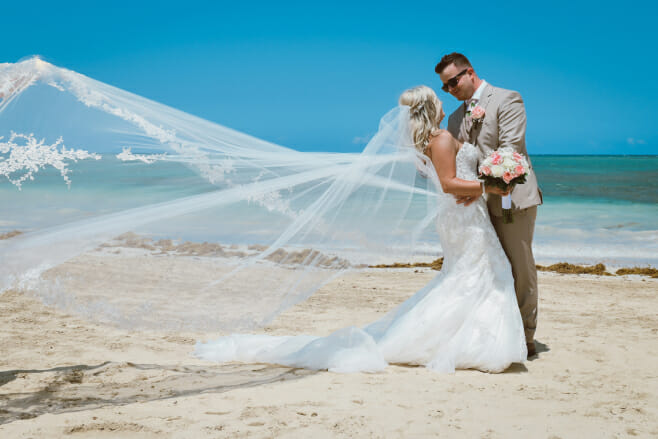 Finding your dream wedding gown is one of the most exciting aspects of wedding preparation! However, you should make your appointment as soon as possible because selecting the perfect dress may take some time. There are other factors to consider, such as the time it takes for modifications and the time it takes for your dress to arrive after you place your order.
Research Wedding Resort and Venue Options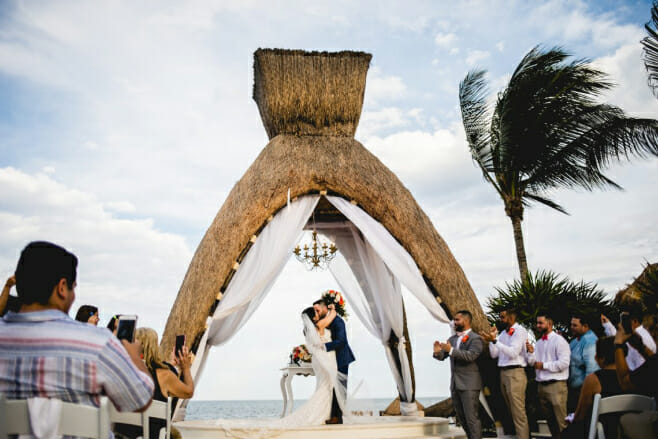 Now that you've decided on a style and a season, it's time to start thinking about specific locations! Your ceremony location is one of the most significant components of the day, as it sets the tone for the entire event, so do your homework!
When investigating your alternatives, there are a few factors to keep in mind: Do you want your ceremony to be held inside or outside? How about the reception area? Will they be at the same site or will they be in two different locations? You'll also want to make sure you stay within your budget – there's nothing worse than falling in love with a venue only to discover it's completely out of your price range. Fortunately, we have thousands of wedding resorts and venues to choose from – all with varying landscapes and capacities to make your vision come to life.
Take Dance Lessons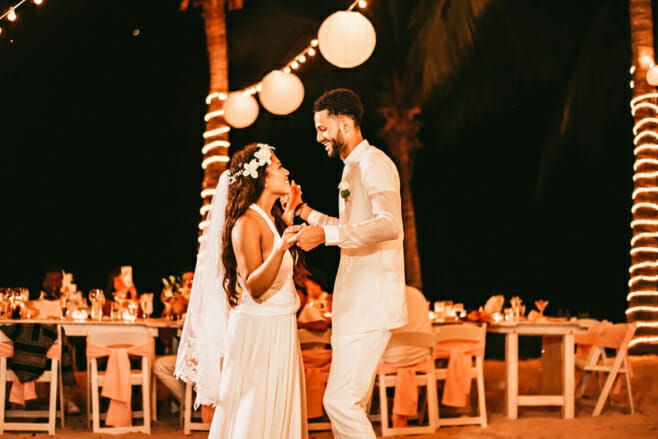 You and your fiance will most likely remember your first dance as bride and groom for the rest of your lives. Not to mention that all eyes will be on you, so make sure you and your man are on the same page!
Book with Destify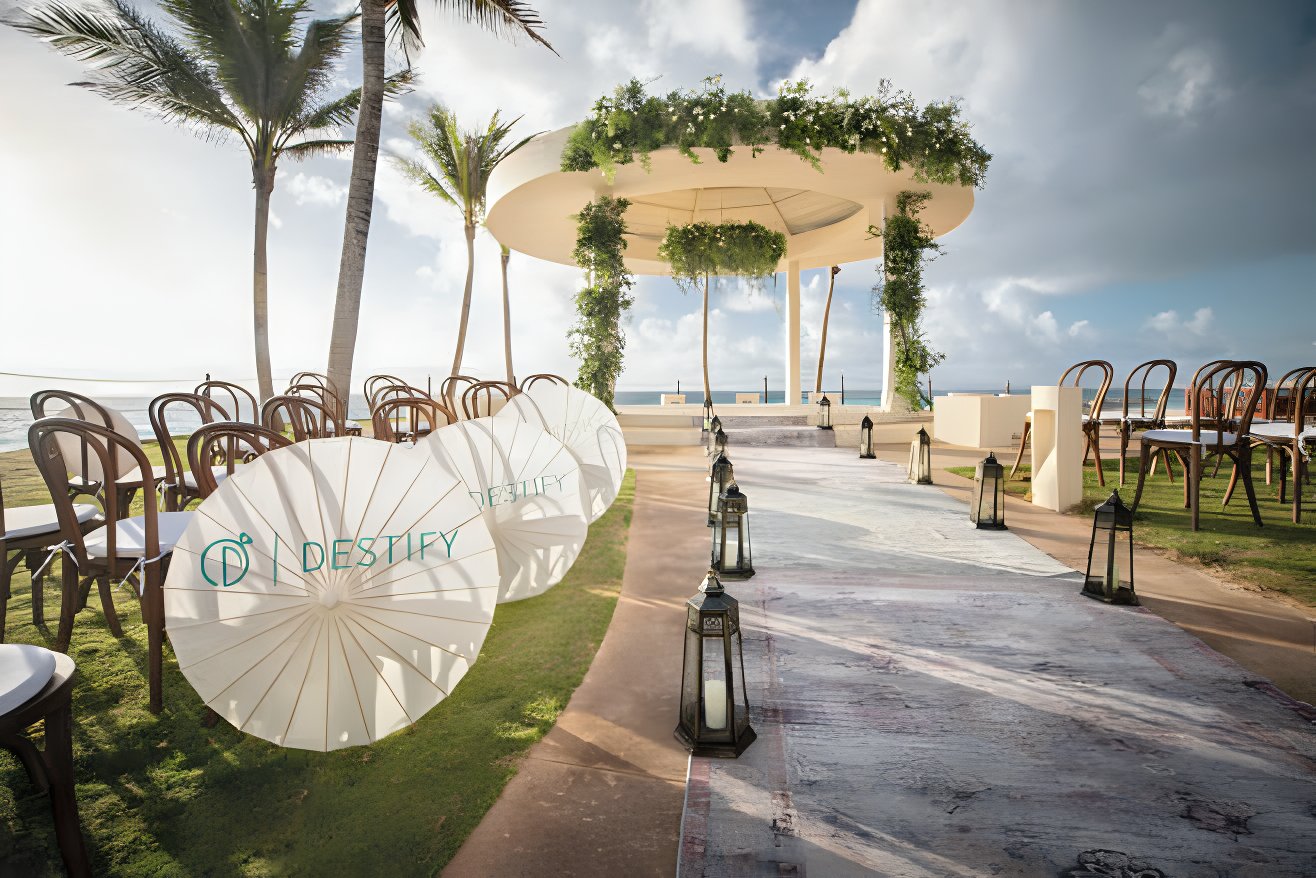 Once you've settled on your dream wedding resort and venue, make sure to consult Destify.com to plan your getaway for free! With complimentary services and customizable tools, Destify ensures an affordable and luxurious destination wedding without all the hassle.
Ready to plan that beachfront aisle? Connect with a Destify wedding specialist today via the link below: