There are so many ways to experience the world through travel. No matter how you get to your destination, you're likely to fall in love with a new place or experience. It's refreshing and can bring more meaning to life.
But travelers often make this same mistake: they revisit the same vacation spots. You know what to expect, what you'll enjoy, and what's worth your money while you're there. It's a way to have a safety net while you're away from home. But today we're telling you why you'll benefit even more from adventure travel.
Read on to find out 8 reasons adventure travel is good for you. You may be inspired to book a new trip and see how your life will change by going on a new adventure.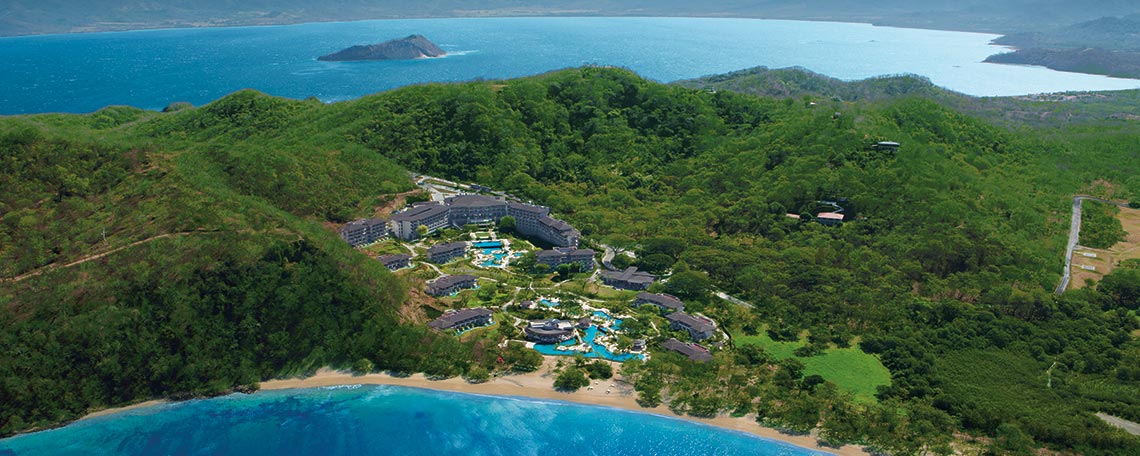 Dreams Las Mareas in Costa Rica.
1. You Expand Your Comfort Zone
People are always saying that it's good to expand your comfort zone. Those zones can exist around any choice, especially where you travel. When you get stuck in a comfort zone, you experience less out of life.
Instead, choose to embark on adventure travel. It may be a bit scary at first compared to booking the same beach hotel you, but as your adventure begins, your comfort zone will grow to include the amazing new things you get to do. Consider a brand you love and see if they have resorts in more exciting regions. Great examples include Dreams Las Mareas in Costa Rica and The Explorean in Cozumel, Mexico.
2. You Strengthen Your Immune System
Staying in one place makes your immune system great at fighting local bacteria and viruses, but it also makes you vulnerable to new illnesses. Research has proven that when people are exposed to new places, you strengthen your immune system better than if you had stayed home. Remember to still keep up sanitary practices like handwashing while you're on a trip, and other common precautions.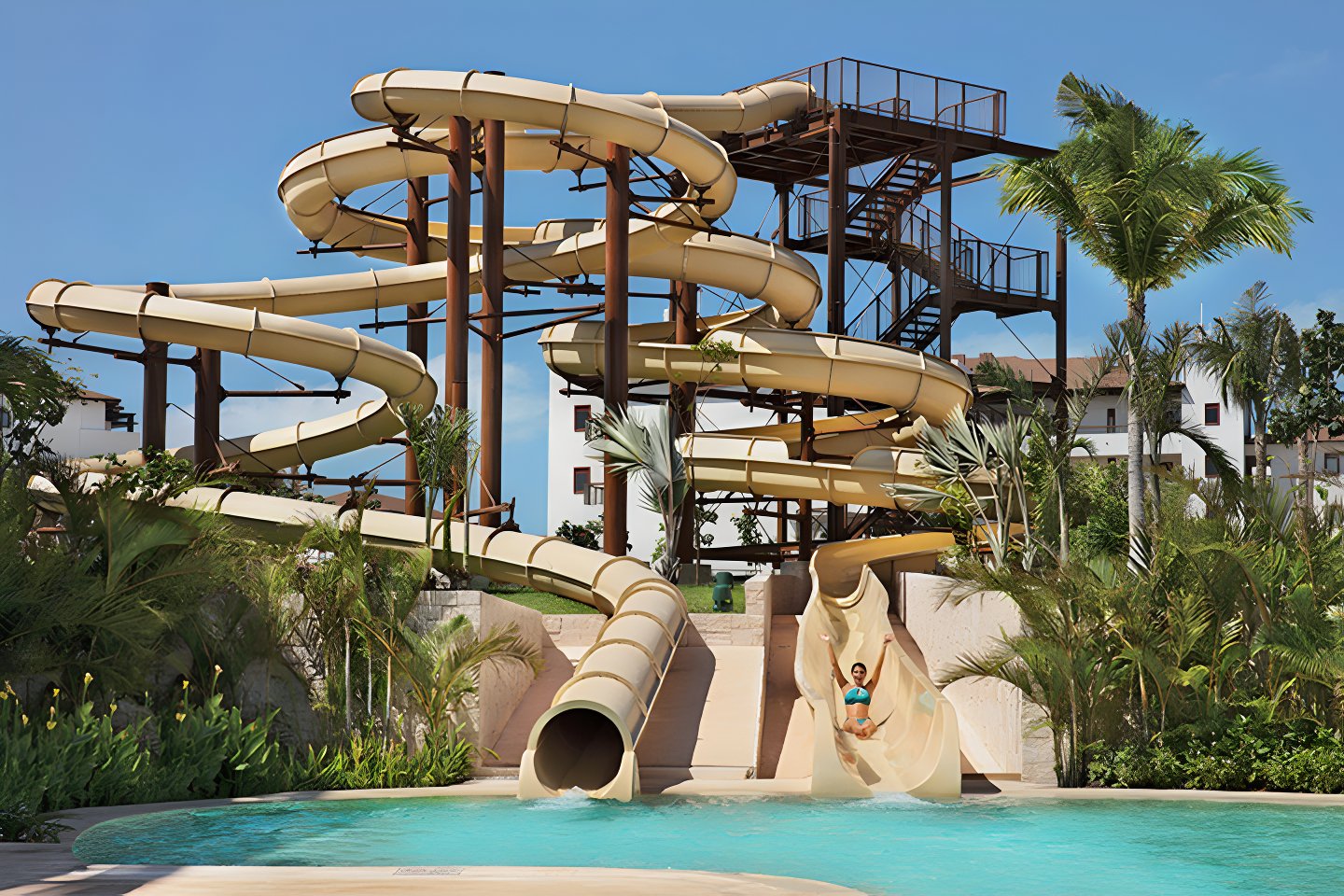 The waterpark at Dreams Playa Mujeres.
3. Your Heart Disease Risk Decreases
When you're stuck in the same stressful routine every day, you subconsciously adjust to the stress. It may begin as something that you can feel all the time to something you accept as your normal life.
When travel, the stress hormones adrenaline and cortisol fade away while you have fun. That decreases your risk of heart disease by thirty-two percent. Even a short weekend trip helps your body relax and recharge.
4. You Experience New Cultures
Want to really get to know the country you've chosen to explore? In the Dominican Republic, you can visit local towns, to see arts and crafts fairs. On the Caribbean coast of Mexico, you can visit "magic towns" like Tulum or Puerto Morales, to see local spots in person. Take some time to research the local delicacies of your destination, and find a restaurant to hit up during your vacation.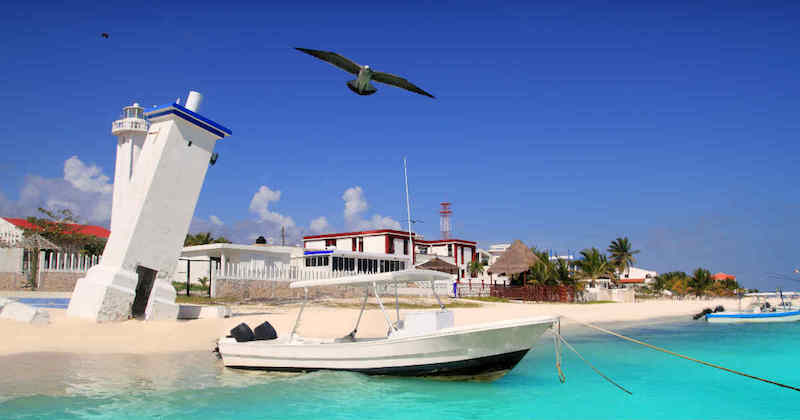 A beach in Puerto Morales.
5. Your Self Confidence Grows
Traveling to a new place requires a lot more research and planning than a trip you're used to. After you get back from a trip that made you develop new skills, your self-confidence will grow as a result. If you can plan out and enjoy something like a new vacation, that sense of accomplishment is a healthy way to fuel your confidence. Of course, utilizing a travel agency means you can plan a new adventure with much less of the stress.
6. You Boost Your Productivity
Working yourself into the ground for months on end doesn't actually make you more productive. Instead, taking an adventure trip will boost your daily productivity by recharging your mind. You'll go back to work ready to tackle new projects with a better sense of focus than when you were exhausted from work.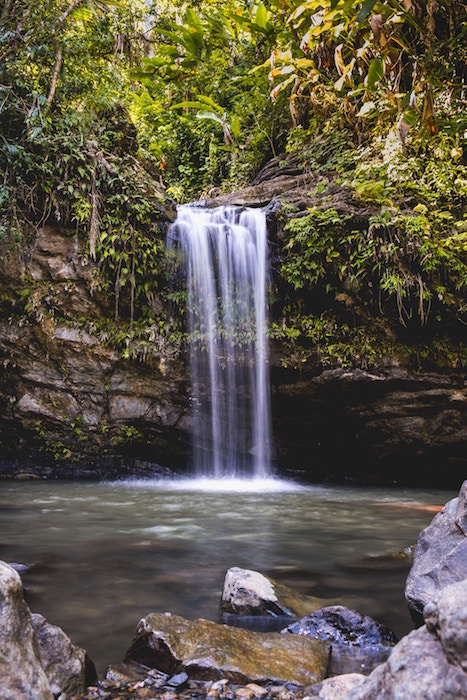 A waterfall in Puerto Rico.
7. You Make New Friendships
Adventure travel is a great way to make new friendships, compared with the travel you may be used to. Instead of seeing the same attractions and places, adventure travel makes it easy to stay with locals or hike trails with people who quickly become friends. Social media and the internet provide the perfect way to stay in touch with your favorite people once you get back home.
8. You Practice How to Budget
Budgeting for adventure travel is mostly done as you go. After you plan out the initial costs like hotel and air travel fees, you budget on the fly. Every purchase is adjusted for the change in currency or because you didn't plan out your days in advance. Your budgeting skills will grow stronger with each trip because there will always be something new to do.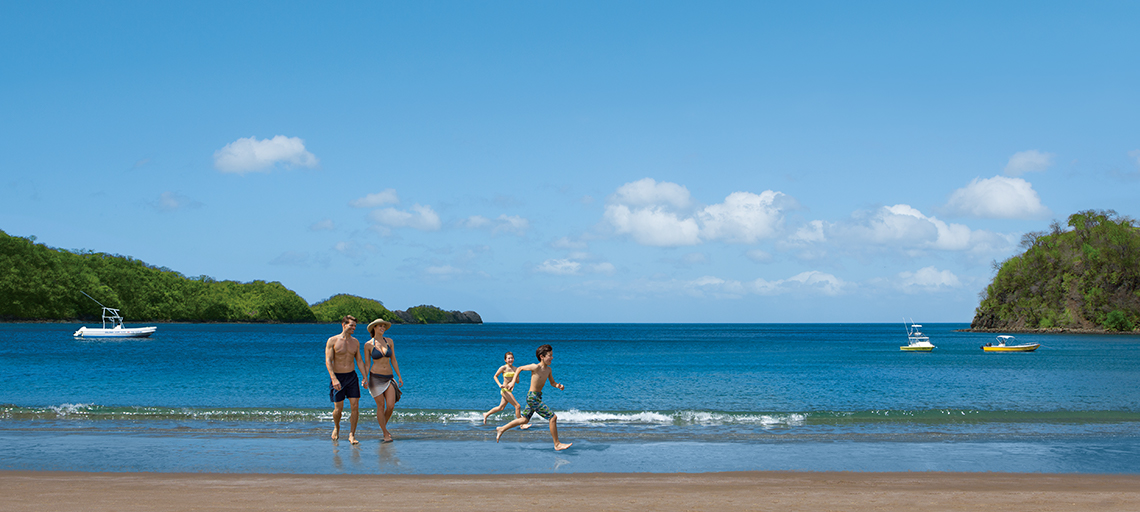 Think About Your Next Trip
If you could go anywhere in the world, where would you go? Think about what your next adventure travel experience could be like to set the trip in motion. Once you get going, you'll benefit from everything that adventure travel has to offer.
Want to see all of Destify's destinations? Click the button below: