For anyone planning to have a large destination wedding in Punta Cana, you should know that it will take some coordination. Nevertheless, you have chosen one of the best locations to have your special day, and our resorts feature fullscale wedding departments who will help you every step of the way. Destination weddings have become increasingly popular over the last few years, and Punta Cana has become one of the most popular locations available. There are now many all-inclusive resorts that offer enough space for large destination weddings, even those over 200 people.
Gathering all of your friends and family in such a beautiful location is truly appealing, and given that Punta Cana is one of the most easily accessible destination wedding choices, it is likely that you will have more people RSVP to your wedding than you may have thought.
Of course, there is also an added bonus of having a super relaxing wedding when you decide on a destination wedding in Punta Cana. You and your guests will be able to enjoy the resort before watching you walk down the aisle. There is a more laid-back feeling that guests will appreciate when you decide to hold your wedding here.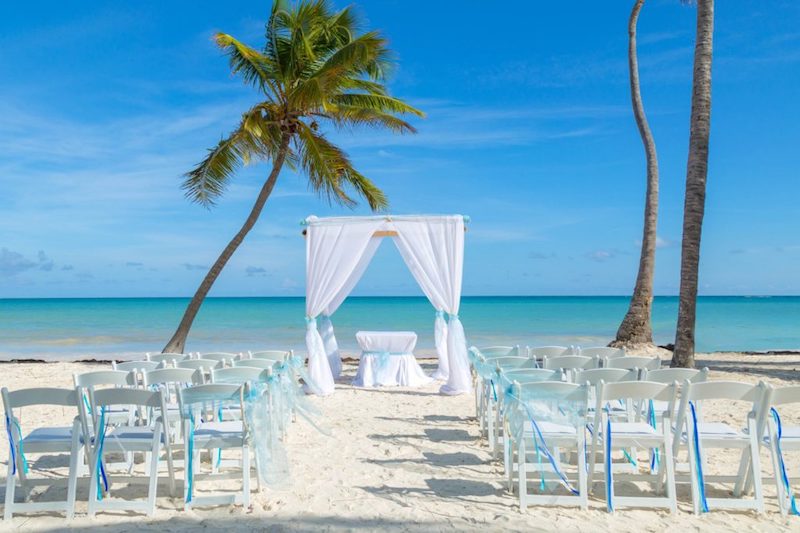 A ceremony at Sancturary Cap Cana.
Things To Consider When Planning A Large Destination Wedding in Punta Cana
When planning a large destination wedding in Punta Cana, there are some basic things that you may want to consider in the early stages of planning. Primarily, you will need to think about the type of venue that you want. What type of resort do you want? Consider adults-only or family-friendly options. You may also want to think about how many people you want – there are locations in Punta Cana that will hold up to (and even over) 1,000 guests. The more people you have, as a general rule, the fewer options you will have with larger venues. Still, since Punta Cana is so popular, you should have plenty of options.
Once you've looked over your numbers, you want to think about your guests themselves. While this is your big day, people are paying a good deal of money to come celebrate with you – so what will they want? If most of your guests are young, you may want to choose somewhere with multiple bars, night clubs, and excursion opportunities. If you have a lot of older guests or those with children, you may want something a little quieter or with a kids' club. While the final decision should be focused on the kind of wedding you want to have, those are the little details that can help you to narrow it down a bit. Consider our seasonality guide for more insights.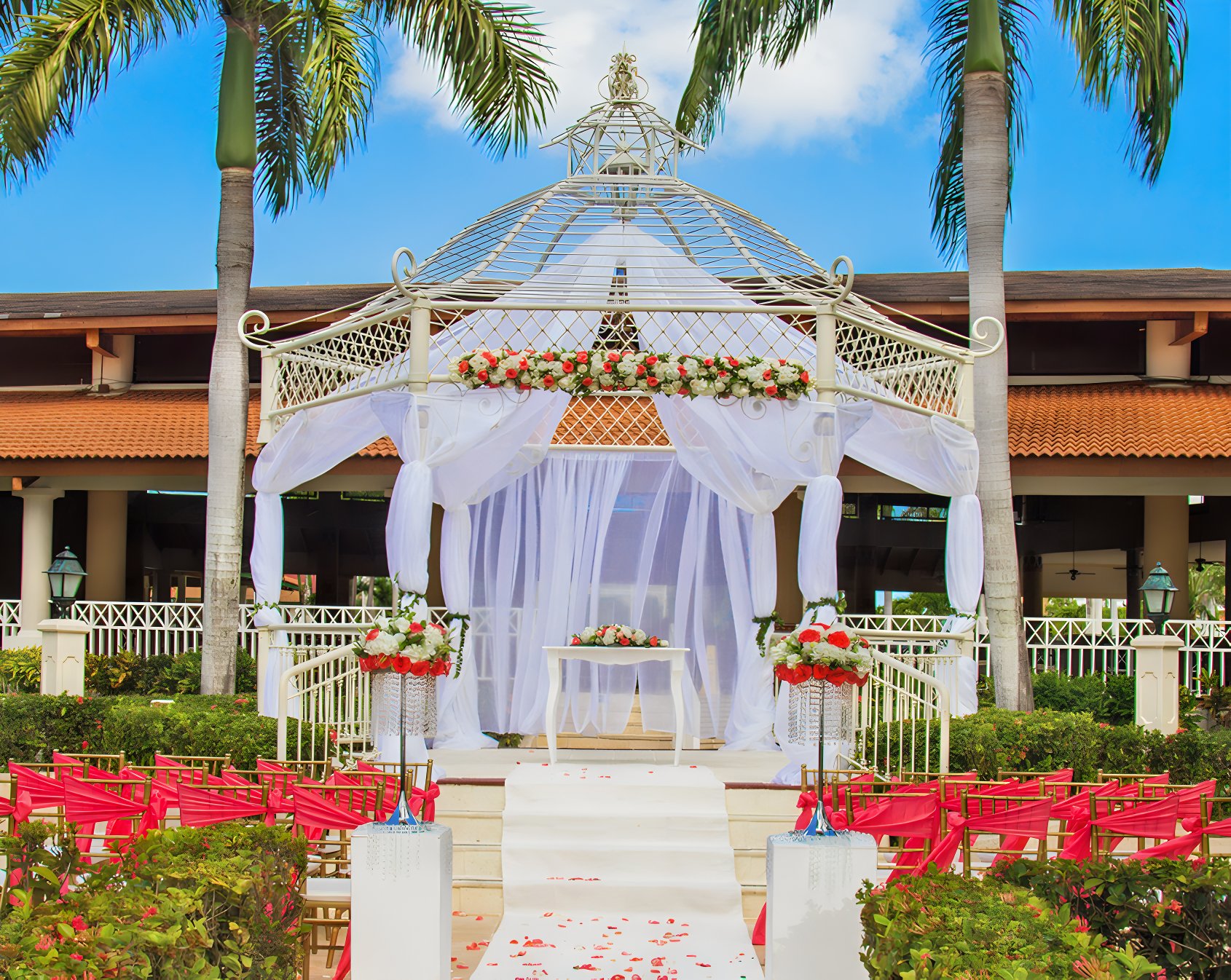 Grand Bahia Principe Punta Cana.
Wedding Venues For Large Destination Weddings in Punta Cana
Once you have selected a wedding location and settled on the type of wedding you want to have, the next step is to find the right venue for your Punta Cana wedding. If you are looking for the best Punta Cana wedding venues for larger weddings, look no further – we have narrowed down some of the options.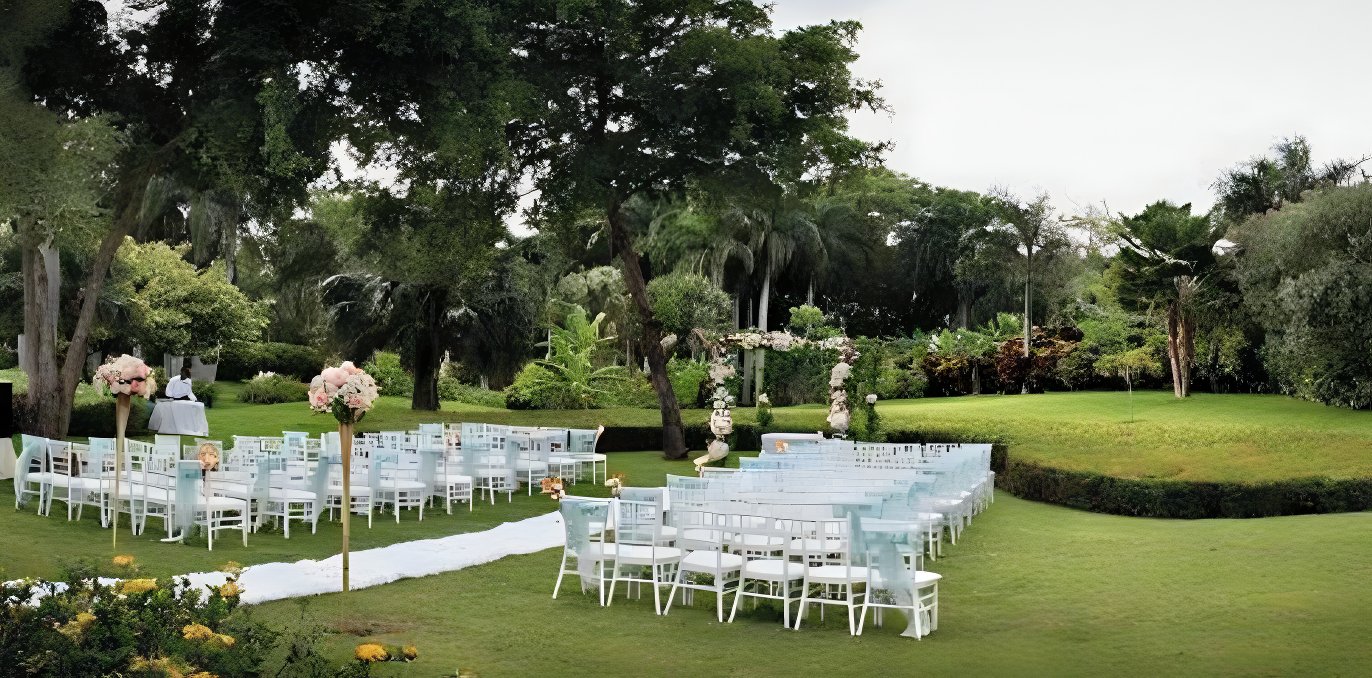 Large Weddings in Punta Cana with 200+ People
For large weddings in Punta Cana that have over 300 people, we suggest the following resorts: Breathless Punta Cana (up to 500 guests), Hard Rock Punta Cana (up to 600 guests), the trio of Majestic resorts (up to 500 guests), Ocean Blue and Sand, RIU Naiboa, RIU Palace Punta Cana, and the adults-only Sanctuary Cap Cana.
Get Help Planning Your Large Montego Bay Wedding
With our all-inclusive resorts, you can expect a wedding coordinator who will be there to help on-site for the duration of your stay. The larger the wedding, the more perks you may be eligible for. Think free room upgrades, late checkout, and even free private events like welcome parties and cocktail hours. You may also qualify for free anniversary stays, so your magical time in the Dominican Republic can happen over and over again.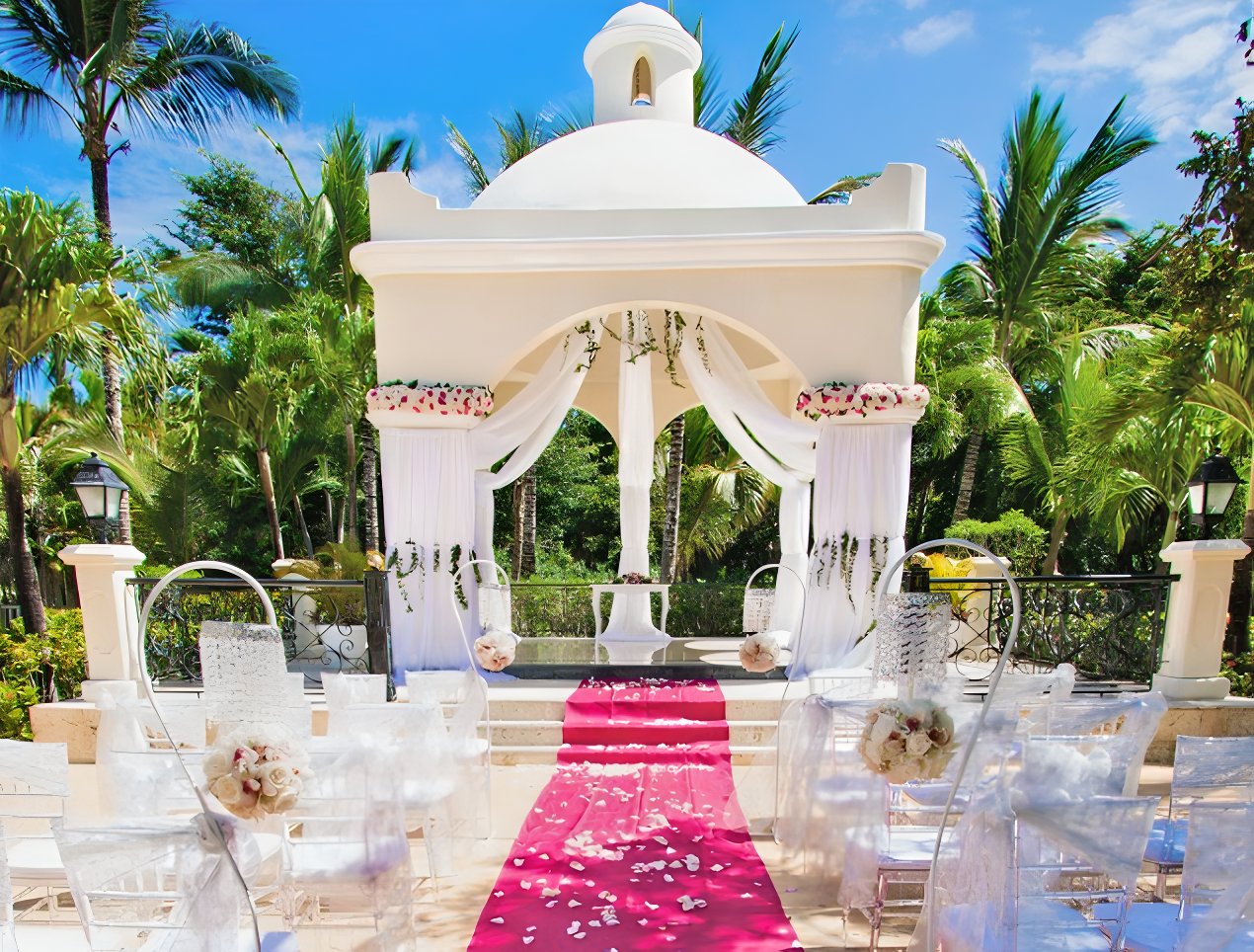 Want to explore more of this beautiful island nation? Click the button below to begin exploring: