The Dominican Republic is the perfect destination for beach lovers, as half of the island Hispaniola with neighboring Haiti. Known in equal parts for its pristine beaches, beautiful resorts, and world-class golfing, visitors will find everything needed for a perfect vacation or destination wedding. Across the island, visitors will find endless beauty, Spanish landmarks, and a wide array of relaxation and adventure to partake in. In this blog post we'll be covering our three destinations within the Dominican Republic, and offer some unique resort suggestions in each area.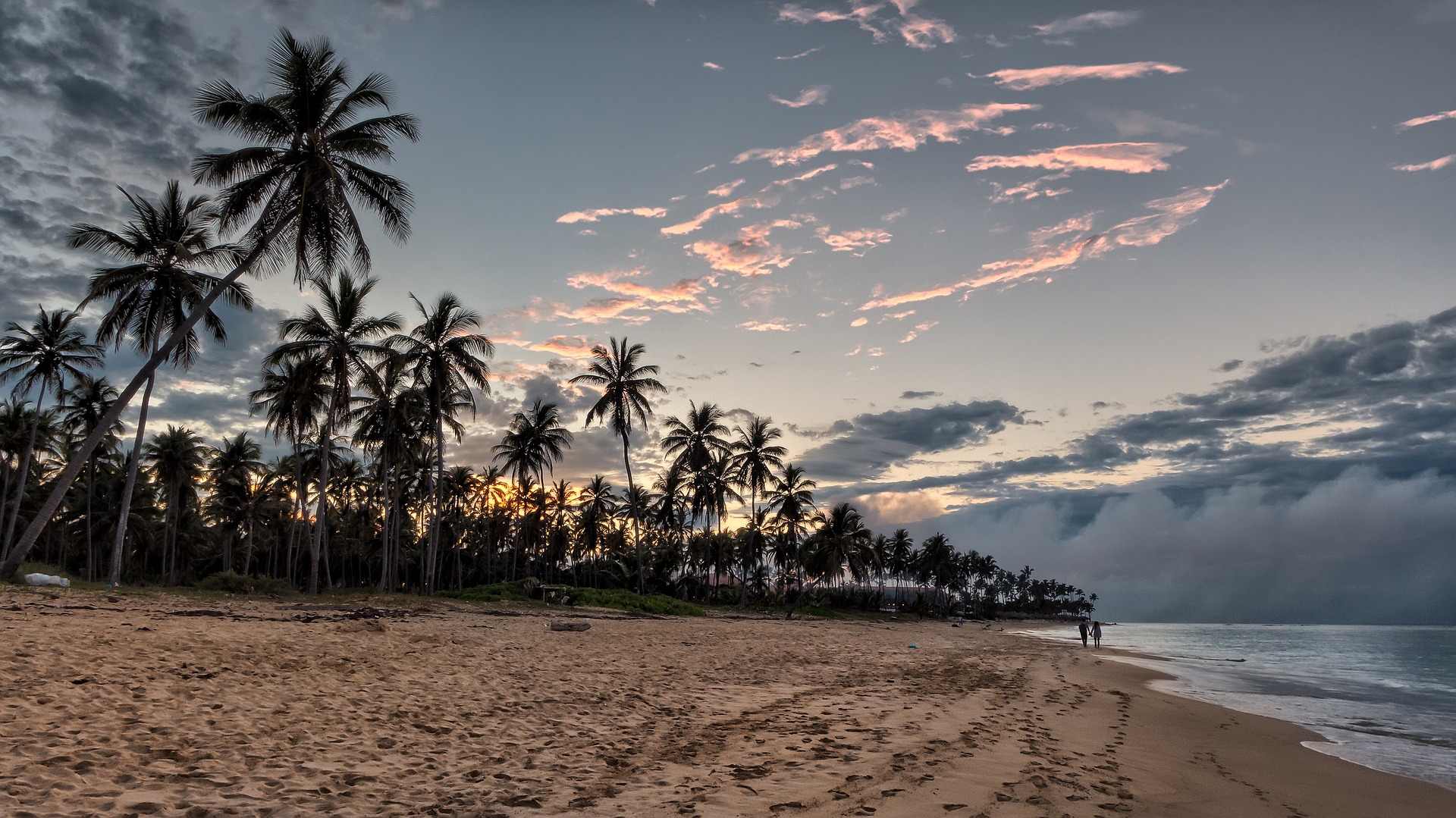 Punta Cana
Punta Cana is at the easternmost tip of the Dominican Republic, where the Caribbean Sea and the Atlantic Ocean meet. Nicknamed the "coconut coast", guests will find some of the world's most attractive beaches in Bavaro, and it's a popular area for kayaking, ziplining and more. Temperatures hang around 80 F annually, with the hottest temperatures yearly May through October. If the beaches aren't a big enough draw, local sights include the colonial architecture of the capital in Santo Domingo (the oldest city of the New World), and the Indigenous Eyes Ecological Park which features natural cenotes guests can swim in.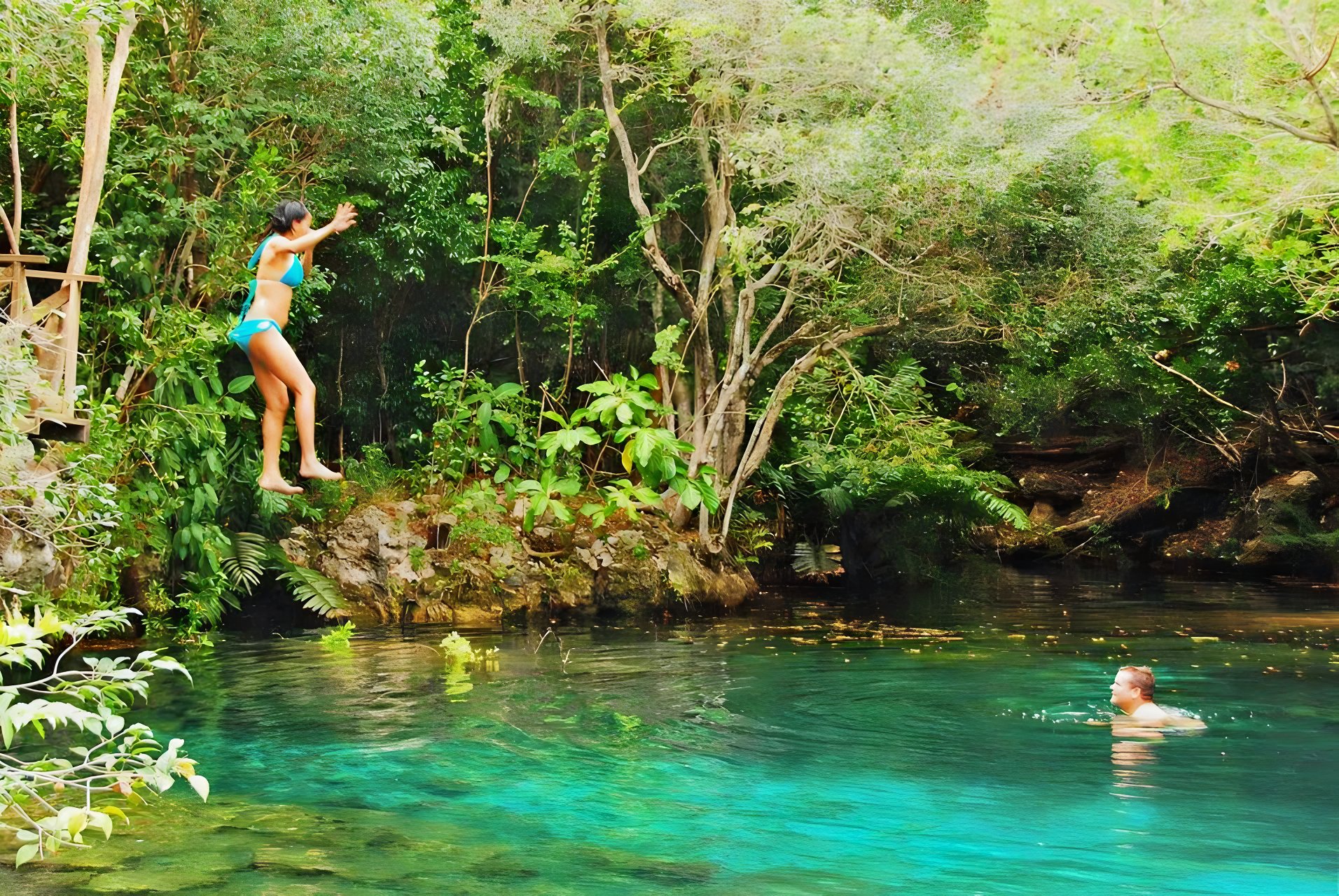 Indigenous Eyes Ecological Park
Punta Cana is the area with the most of our resorts in the Dominican Republic, and for good reason, the coastline is nearly endless. In fact, in all of Punta Cana there are over 40 miles worth of beachfront, so you're sure to find the perfect spot for a wedding ceremony. For families looking for an unforgettable vacation, we recommend the Hard Rock Punta Cana, an expansive resort that features everything from casinos to minigolf. Guests of any age will find they never run out of things to do. For adults looking for their own private haven, we recommend Sanctuary Cap Cana resort by Playa Resorts. Guests can expect romantic nook and crannies amongst castle-like architecture, and the stunning Blue Marlin restaurant sitting on stilts above the ocean.

Hard Rock Punta Cana
La Romana
Located on the Caribbean coast of the Dominican Republic rests tranquil La Romana, a serene city ideal for a romantic destination wedding. Wedding guests will love the opportunity to visit iconic Catalina Island, a protected natural park featuring starfish and the sunken pirate ship of William Kidd. Overlooking the Chavon River, guests can visit Alto de Chavon, a recreated Mediterranean Village full of shopping and artist's workshops. The area provides something for everyone, from divers to golfers.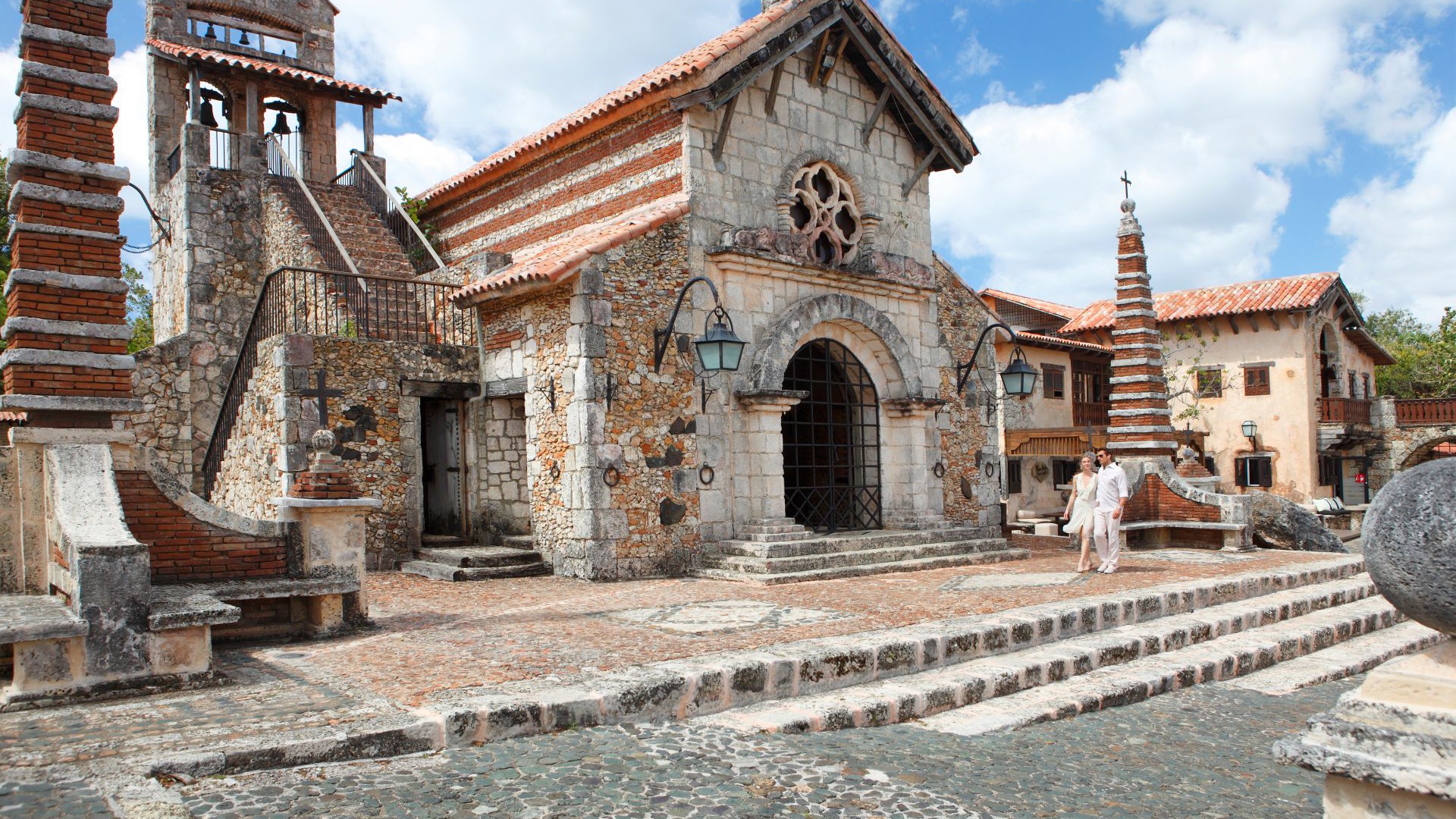 Alto de Chavon
Our resorts in La Romana sit on their own beautiful beaches, with unparalleled service paired with truly relaxing atmospheres. Families will love the elegant Dreams Dominicus resort, with a wonderful beach, and the main pool that lights up like a reflection of the starry sky at night. Plus, the Mediterranean architecture makes for great photo-ops. The Grand Bahia La Romana offers a quiet resort atmosphere, and a truly picturesque dock perfect for a destination wedding. Resort guests will love Santana Beach and the unbeatable sunset views at dinner.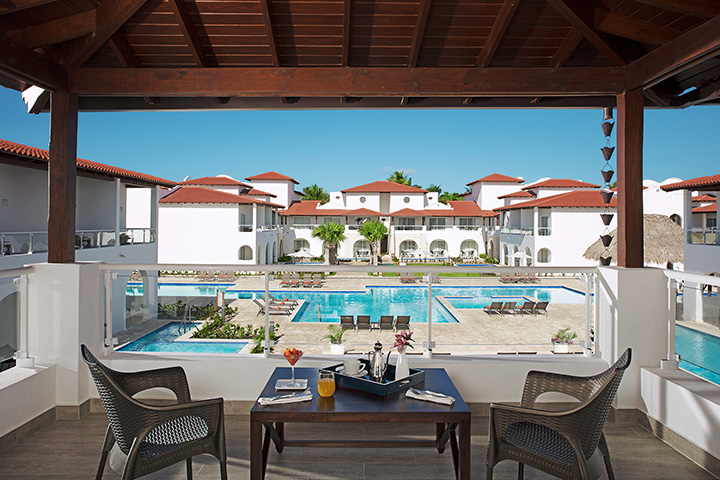 Dreams Dominicus
Puerto Plata
Puerto Playa is best known for its beaches, which include golden sand, and the 16th-century Fortaleza San Felipe, a Spanish fortress that now houses historical artifacts. Water lovers will rejoice at the opportunities available, from snorkeling to parasailing, to kite-surfing and paddleboarding. Downtown Puerto Plata features beautiful Victorian homes preserved for centuries, and nearby Ocean World Adventure Park allows for guests to get up close and personal with majestic inhabitants such as sharks, stingrays, tropical birds and more.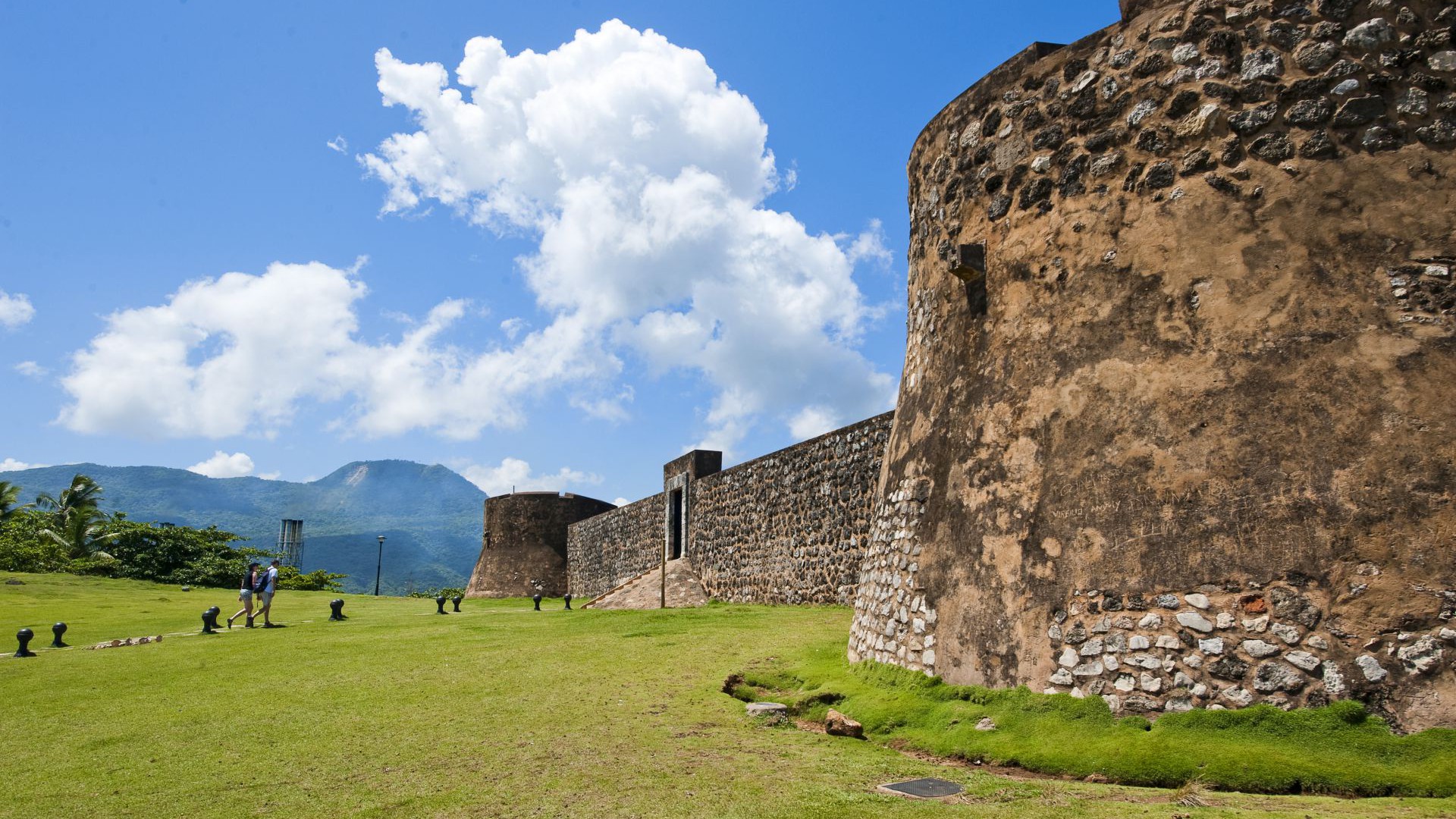 Fortaleza San Felipe
All of our resorts in Puerto Plata feature amazing ceremony venues, with the beautiful Caribbean ocean as your backdrop. Resorts here feature Las Vegas-style shows, free nonmotorized water sports like kayaking and snorkeling, and delicious food options. Guests at Iberostar Costa Dorada will love the on-site residents which include lizards and flamingos, and your wedding could utilize colonial inspired decor and thatched cabanas. At the Sunscape Puerto Plata, you'll find a family-friendly resort perfect for any budget, with amenities that include gorgeous pools, and a garden gazebo tucked into the rich local flora with ocean views.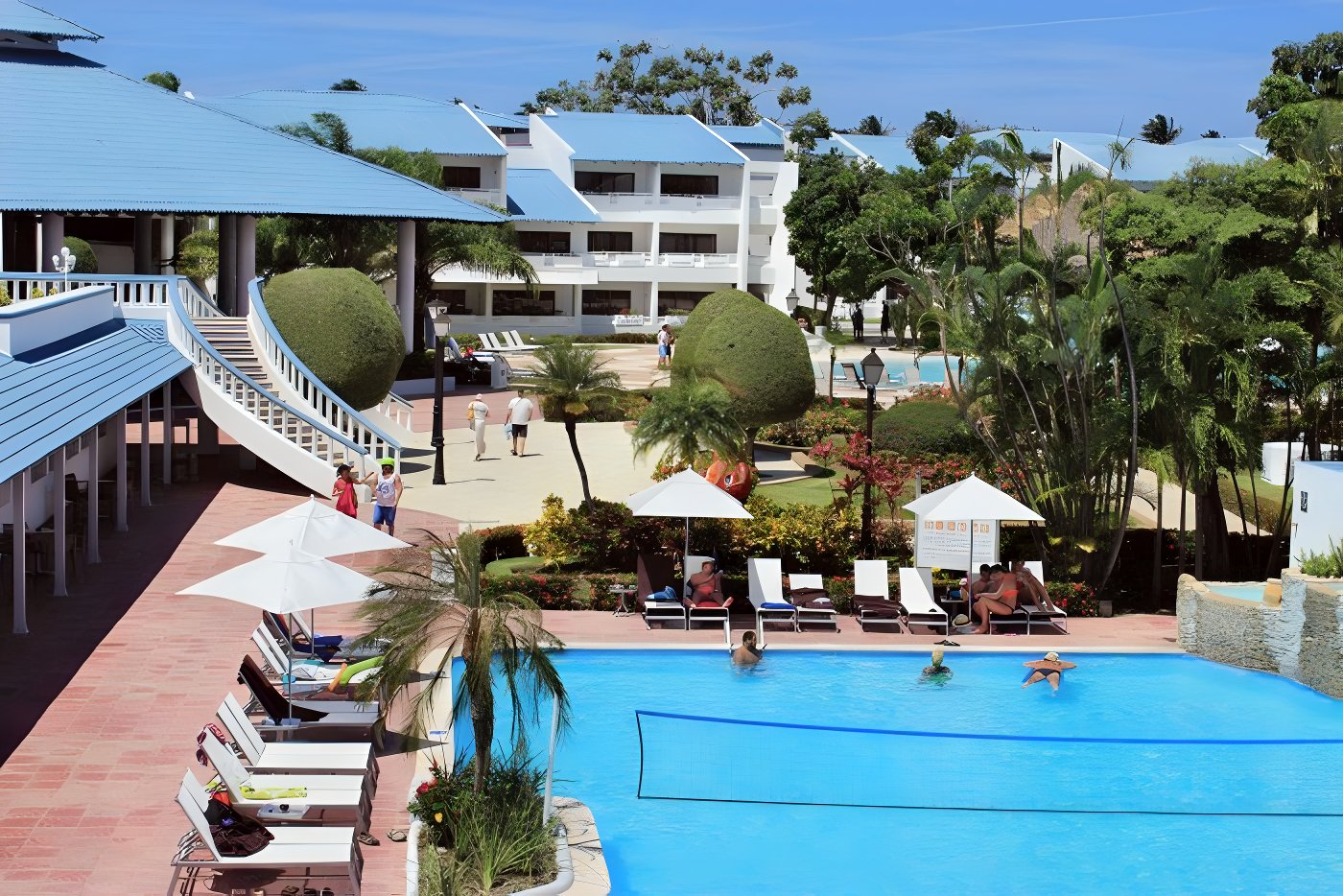 Sunscape Puerto Plata
Are you ready to hit the perfect beaches of the Dominican Republic? See all of our destinations here: