Today, in order to find the answer to any important question you do not have to study research results or seek a professional's advice offline. In fact, you may find what you are looking for on social media platforms reaching out directly to likeminded individuals. Initially, social networks offered communication, but today they are one of the most powerful tools for promoting a personal brand, selling goods and services, as well as organizing weddings. Let's talk about the latter.
Social networks can become a real helper for future newlyweds who are preparing for their destination wedding. However, there are also some social media tricks you should be aware of. Here are the main tips and advice on social media usage before, during, and after your wedding day.
Let's look into how to use social media properly to make your special day perfect.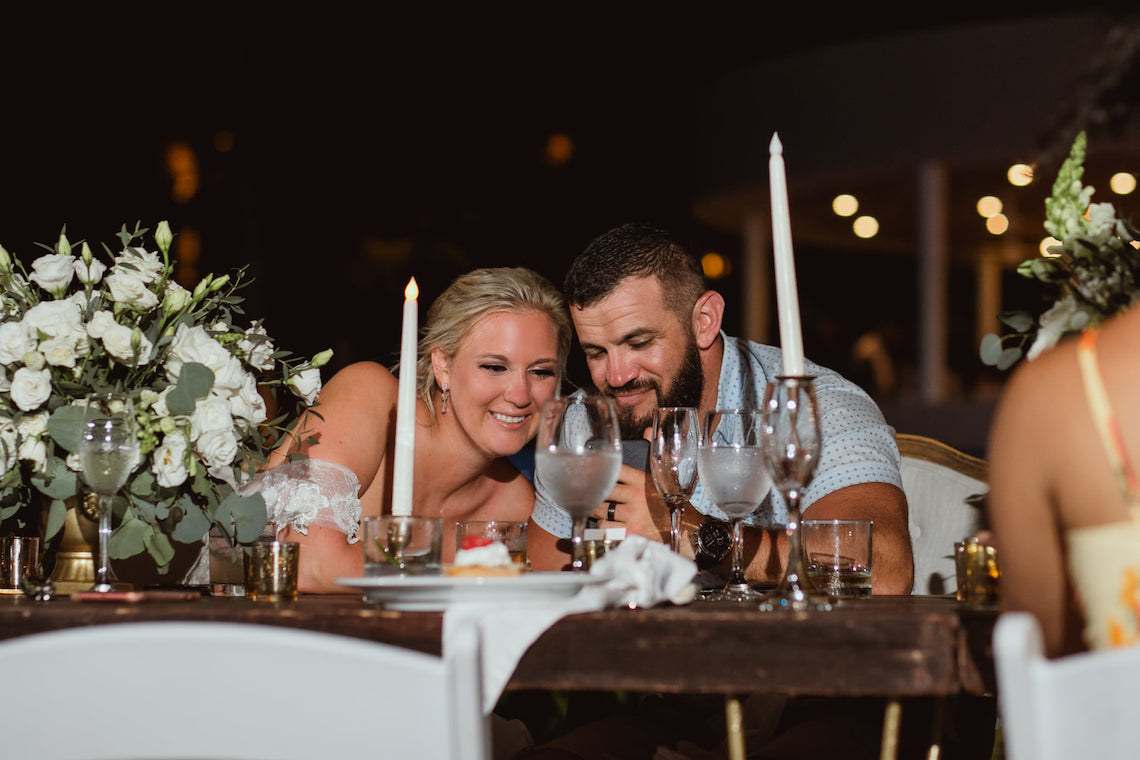 1. Create A Group
Create a separate social media group for your guests. In such a group, you can tell all the guests about the concept, outline the dress code rules, and share the schedule for your celebration. You will thank us later for this advice, especially, if you plan an ambitious program in the Caribbean, that will be constantly changing. Allow your friends to help manage this private group and prepare the guests in this group about what is coming.
Also, in such a group, you can create a survey regarding some points of your Caribbean celebration you'll want to get input from, like excursion opportunities and dinner reservations. You can also share a gift registry or honeyfund. Last but not least, people will have an opportunity to get acquainted prior to the celebration.
2. No Photo Posting
If you paid a lot of money to a photographer to get high-quality pictures of your Caribbean wedding, it will be very disappointing if you go to Instagram after the wedding and see a ton of amateur photos posted by your friends. This is a very common situation and not all newlyweds like it.
Well, if this situation sounds like something you would rather avoid, you need to politely ask your guests not to post photos. For example, you can ask them not to post photos where there is only the bride and groom, but to freely post their selfies. You can write such requirements on the cards and leave them for each guest and write something like this:
"Don't deprive the photographer of his earnings! Enjoy the moment and our photographer will capture it!"
Or you can ask guests to upload only processed photos by a professional wedding photo retouch service like this after your big day.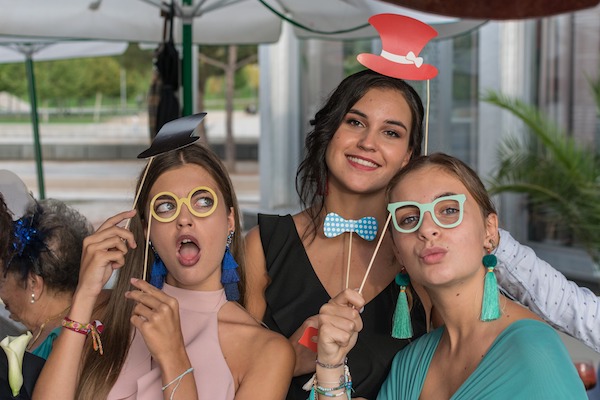 3. Create A Hashtag
"Social media has greatly transformed the wedding industry. More and more decisions are being made based on fashion and social media trends. When choosing the decor, the newlyweds think about how it will look on photos on Instagram. And of course, it is already impossible to imagine a wedding without a unique hashtag". – Darlene Florrie, the Adsy guest posting service co-founder shared her opinion about the latest trends in the wedding industry.
You've probably already noticed that nowadays every wedding post has a unique hashtag. Your celebration in the Caribbean shouldn't be an exception. Come up with a hashtag for your wedding that your guests can use to indicate that they were at your celebration. To do this, you can publish some kind of post on your social network in the morning. Or you can simply share such a hashtag through your social network group that we mentioned above, as well as write it on the entry board as guests take their seats.
4. Rent An Instabox or Photo Booth
If you and your friends are actively using social media, then you can rent an Instabox. Your guests can instantly print a photo and immediately use your unique hashtag in action. Today, few people print photos, and an Instabox will help your guests remember that printed photos bring more emotions than photos on social networks.
Your chosen resort will offer a photo booth option. Even if you and your guests are not avid lovers of selfies and social media, an Instabox will be the highlight of your celebration. Take note of this idea and let your guests capture the moment and take a photo home right away.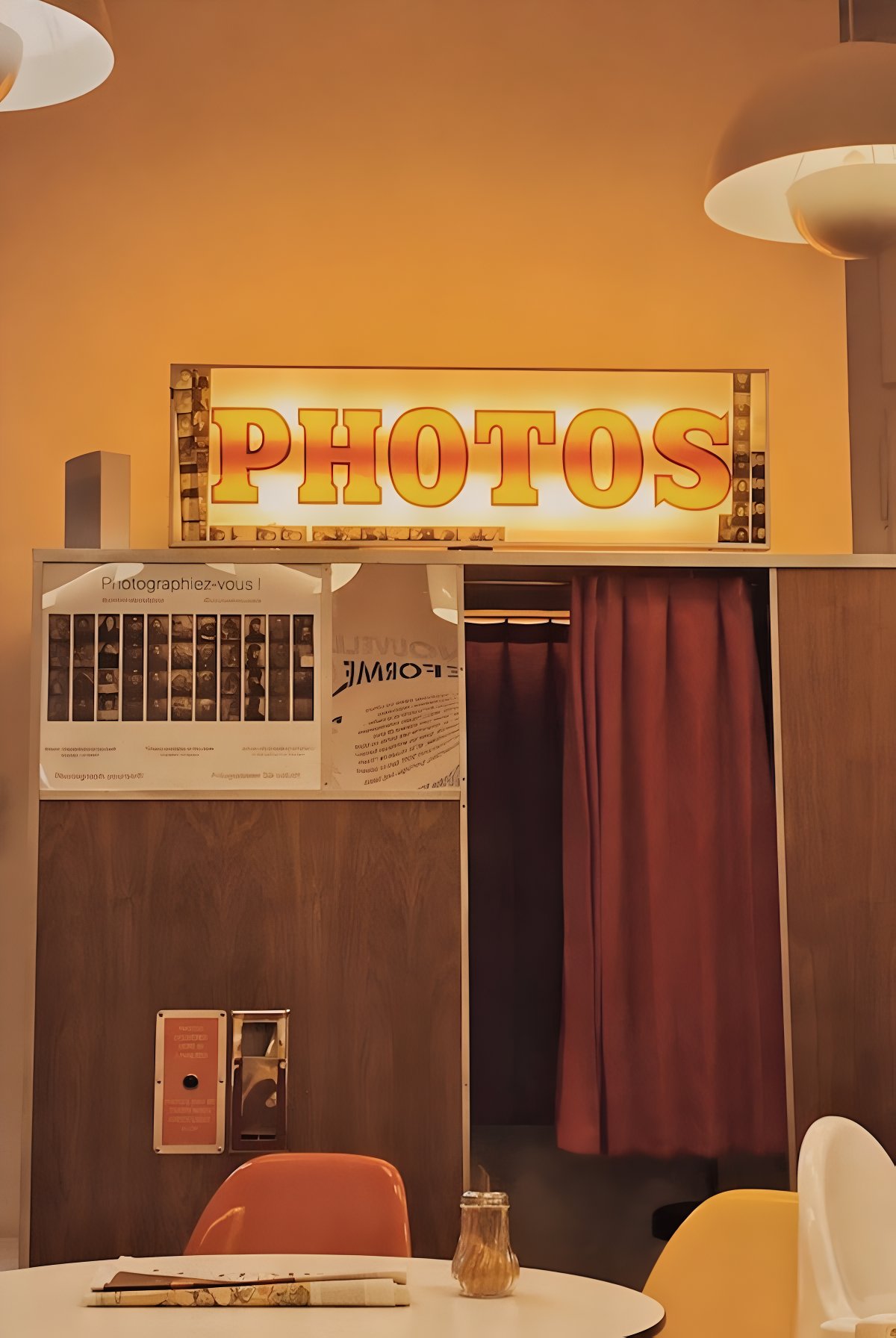 Your guests might take pictures of you or shoot a video of your Caribbean wedding. These pictures and videos are often interesting and sincere. Therefore, ask your guests to share all the shooted materials at the end of the celebration. Of course, this is if you haven't posted a "no-photo" taking rule for guests.
It is possible to do it in a general group, and you can create a folder where everyone can submit photos and video on Google Drive or Dropbox. It's very convenient when everything is stored in one place and you don't need to beg everyone to share their wedding photos.
Every bride and groom wants their wedding day to be just perfect. So, if you want everything to go well, then you should use social media wisely, as we've described above.
However, we have also prepared more pieces of advice on how to correctly handle your social profiles before, during, and after your wedding day, and what to avoid:
– There is no need to talk about the price of rings, a dress, and so on. If you have not collaborated with a brand as an advertiser, then you do not need to tell your online friends about your costs. Just try limiting yourself to sharing your positive emotions and anticipations – simply say that you are very satisfied with your all-inclusive resort.
– When communicating with guests, do not delve into the details of your Caribbean celebration. Describe everything in general terms to delay the intrigue. Guests like a bit of show, so you shouldn't share the wedding menu in detail, show a photo of the hall, and so on. Let your wedding be a total surprise for your guests. Especially, since an all-inclusive wedding in the Caribbean includes intrigue built-in!
– It is better for newlyweds to give up social networks on the day of their celebration. The bride and groom need to focus exclusively on each other, enjoy the moment, and receive warm wishes from their friends and loved ones in real life.
– If you want to arouse curiosity among your online friends, you shouldn't post selfies and other photos right away. It is better to wait until the photographer prepares high-quality photos for you and then publish them on your social media profiles. If you can't stand waiting, ask the photographer to take a beautiful photo near the ocean on your phone and post just that one. Consider avoiding to go live and post 100 selfies while there is a celebration in full swing. This could cause interest to dwindle once you post your true professional photos.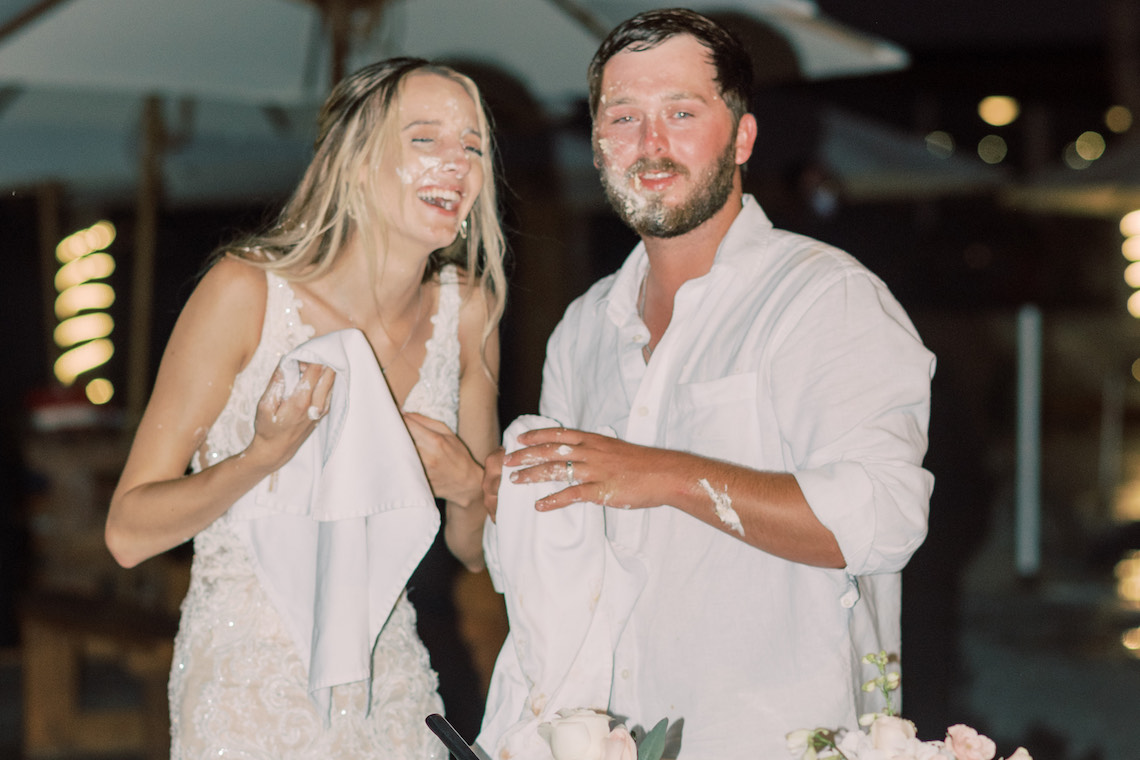 Final Words
Social networks can be great helpers in preparing for the wedding and coming up with interesting ideas for your wedding ceremony. If you are a modern couple, then you should wisely use all the available social media features for your benefit. The main thing to remember is that you should be here and now, and not in the world of Instagram or Facebook for your whole celebration.
Want even further social media tips? Revisit our popular blog post below: