The window for Chicago-area first responders to enter for a Free Trip to any Hard Rock all-inclusive resort has ended, and today we'll be reaching out to our randomly selected winner. Together with AIC Hotel Group, we're giving away a 3-night stay at the winner's choice of any Hard Rock all-inclusive resort in Mexico or the Dominican Republic.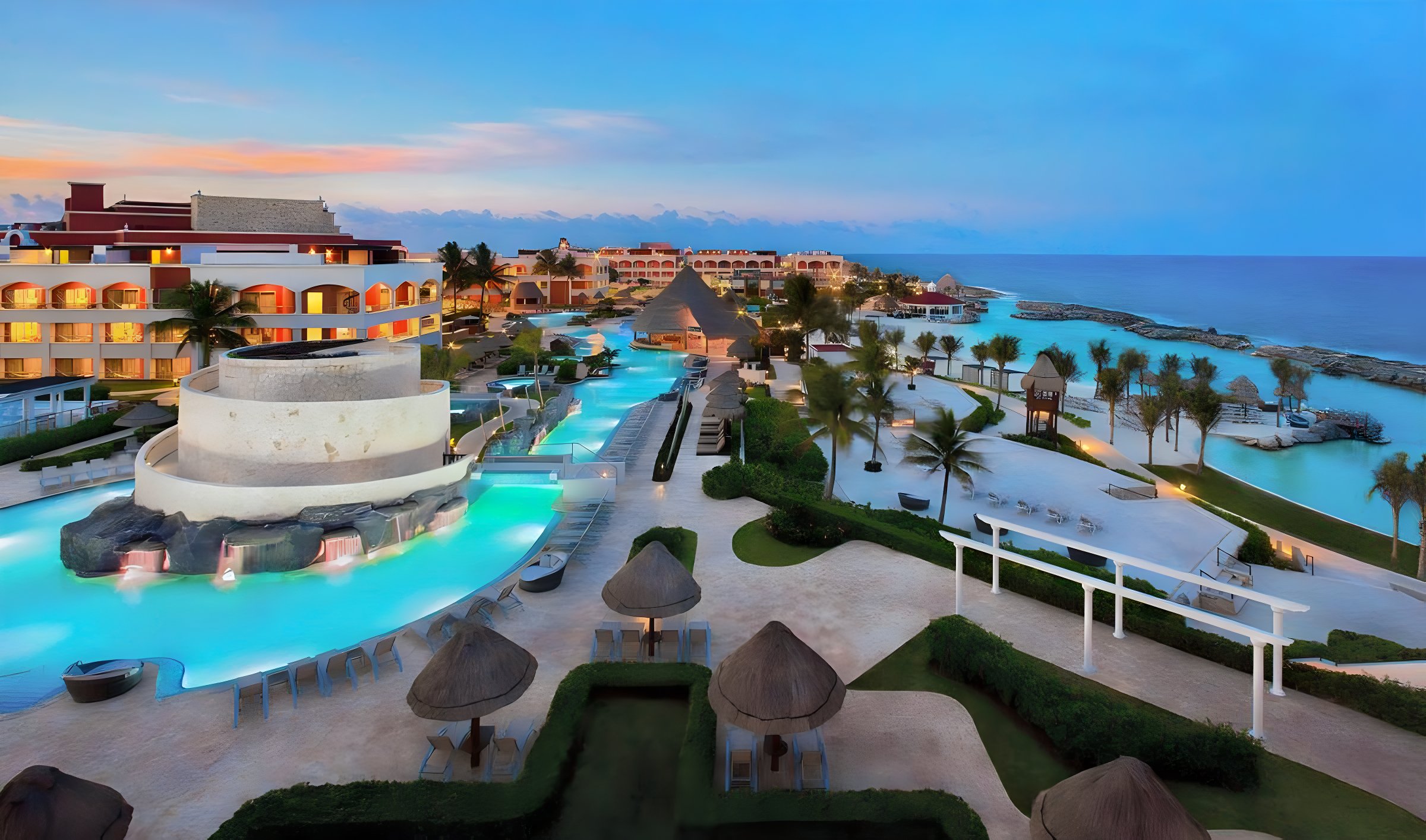 To enter, our first responders had to share what it's been like working in fields or communities directly affected by COVID-19. After determining that every entry is valid, we'll then draw the winner's name from the selected pool of qualified submissions.
These are some of the most heartfelt quotes we've read so far:
"Working during this pandemic has been challenging for all the first responders. So much of what we have been taught has been changed daily as new guidelines have been made. Simple things like helping someone with a flat tire as a police officer to taking someone to hospital after a fire or accident has all been changed during COVID. Also, we have been working a lot more hours and praying that we don't expose our own families after work."
"I am an ICU nurse who is also 9 months pregnant. I spent my whole third-trimester working full time in the ICU during a global pandemic. My coworkers tried their best to take on all of the COVID positive patients to protect me but those patients were still on the unit which was very terrifying for me. I would also have to wear full protective gear for patients while we awaited test results which meant 12 hour days wearing an N95, face shield, and plastic gown."
"I am a new RN working on a Med surg unit on Long Island, NY. There is a misconception about COVID patients only being in the ICU but that is absolutely not the case. Most of the patients in my hospital start out on Med Surg units like my own and only get sent to the ICU if they become so critical that we can no longer care for them on our unit."
"The beginning was crazy, trying to make sure we were prepared for what was to come… but it never came. Until 1 month later when the economy here in California started to open. Then we seen a major spike in COVID cases, our ER was flooded along with our total hospital census being overcapacity. We have 2 designated COVID floors along with 2 ICU units filled with only COVID patients. We are short nurses daily because during low census we had to let all our travelers go due to the budget. It's been madness constantly going over the census."
"During this pandemic, I have been working overtime to help with emergency room actions and helping patients. Every day I am in contact with COVID 19 and myself and Family has been affected by it too. I was positive for COVID too from helping patients in the ER. I was hospitalized for this sickness and admitted to the hospital for three days and got my life partner sick as well. We battled COVID for a month-long and it was very hard to endure. I am fortunately back working in the hospital scared every day with others having to encounter this."
"I was working in ICU for about 3 weeks in New York. It was one of the hardest events I had to go through in my life. I'm 29 years old and I watched patients not much older than me die from a disease that no one knows how to treat. It was terrifying. I became a nurse to help people and I felt helpless because we tried everything but none of us was 100% confident. Nonetheless, we had many patients who survived too and that's so hopeful for many of us."
"I am an RN on the COVID unit at a hospital in downtown Dallas where we have been hit HARD. We have been fighting since March and continue to stand strong even when I feel defeated. I am also the swab squad leader at my hospital, we are a large hospital and I go around to all the COVID units to test the patients for corona virus. I have been exposed to the max but I continue to serve faithfully. I live with my parents and brother so I have been living out of a hotel room to minimize exposure to them. I have sacrificed a lot of time away from my loved ones and it has been super hard and emotional. I just think about the lives I am helping/touching and it makes it all worth it."
The amount of submissions we are receiving is growing rapidly each contest and we are so thankful if you've taken the time to submit an entry. Throughout each giveaway, it has become such a humbling process to read the stories of those helping out our country the most during this pandemic.
We're not done yet, please stay tuned as we announce our winner and reveal our next giveaway soon!
——
The Hard Rock All-inclusive Resorts by AIC Hotel Group features a number of properties in Mexico and the Caribbean. The most recent addition includes the Hard Rock Los Cabos Resort, offering a new contemporary twist for the Hard Rock brand. You can see more of the resort in our wedding spotlight here.