With today's new normal, you can expect a widely changing wedding market, and lucky for you one of the most cost-effective ways to host the wedding of a lifetime happens to be a destination wedding at an all-inclusive resort. Here you'll find a contained resort, with a wedding department ready and willing to accommodate the festivities, while the resort hosts food and travel easily.
Having your wedding in paradise has never been easier. All-inclusive resorts offer total packages and a hassle-free process. What are some more perks you ask?
Dedicated on-site wedding coordinators provide one point of contact for planning at no additional cost.
Affordable wedding packages are structured so you can easily add al-la-carte features, only paying for what you need.
Earn free wedding events and group perks based on the number of rooms booked.
Take advantage of hosting your wedding and staying for your honeymoon all in one trip!
It is more than just "one day". You get to enjoy an entire experience at the resort with your closest loved ones.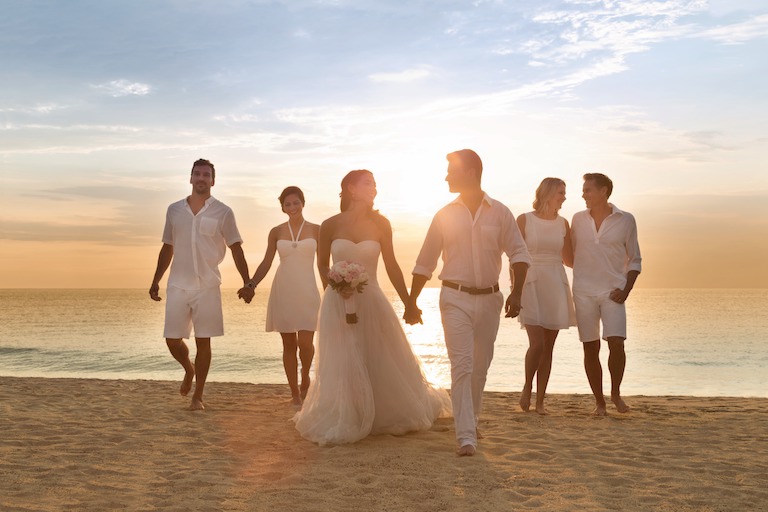 Want to learn more about why you should consider all-inclusive? Use our full guide by following the button below: