Looking to round out your Jamaica wedding week activities and save money in the process? We have the answer. Situated in the heart of the bluest Caribbean waters, Jamaica garners exciting excursions that don't break the bank. Whether you're swimming through shimmering waterfalls or enjoying a refreshing cocktail on the beach, here are some of the cheapest Jamaica tourist attractions you can experience during your stay:
Which part of Jamaica has the best beaches?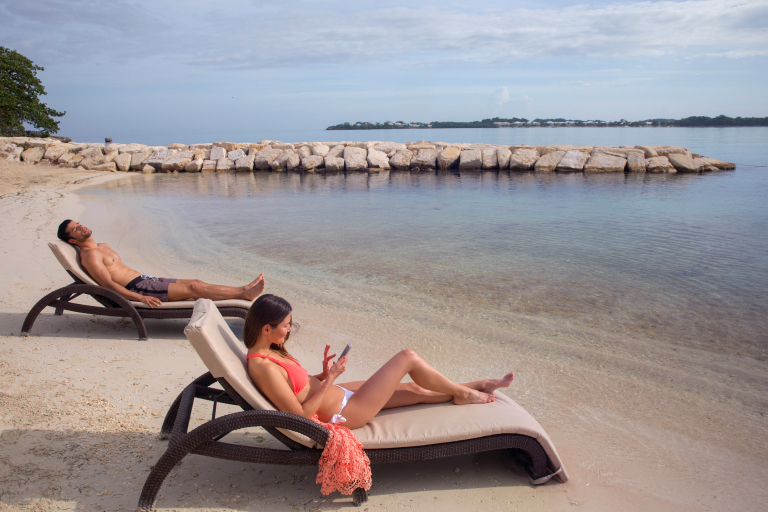 Pat yourself on the back, because choosing Jamaica guarantees you some of the best beaches in the world. From crystal clear waters to the savory aromas of jerk chicken wafting on the breeze, Jamaica's beaches such as Negril's Seven Mile Beach offer guests budget-friendly options. Venture east, and you'll find the stunning sands of Montego Bay and Ocho Rios, where endless seascapes await you.
With most all-inclusive resorts such as Royalton Blue Waters garnering secluded shorelines, hosting a private group celebration has never been easier. Enjoy breathtaking views from the comfort of your Bali bed, just steps from your suite and other local attractions.
Dunn's River Falls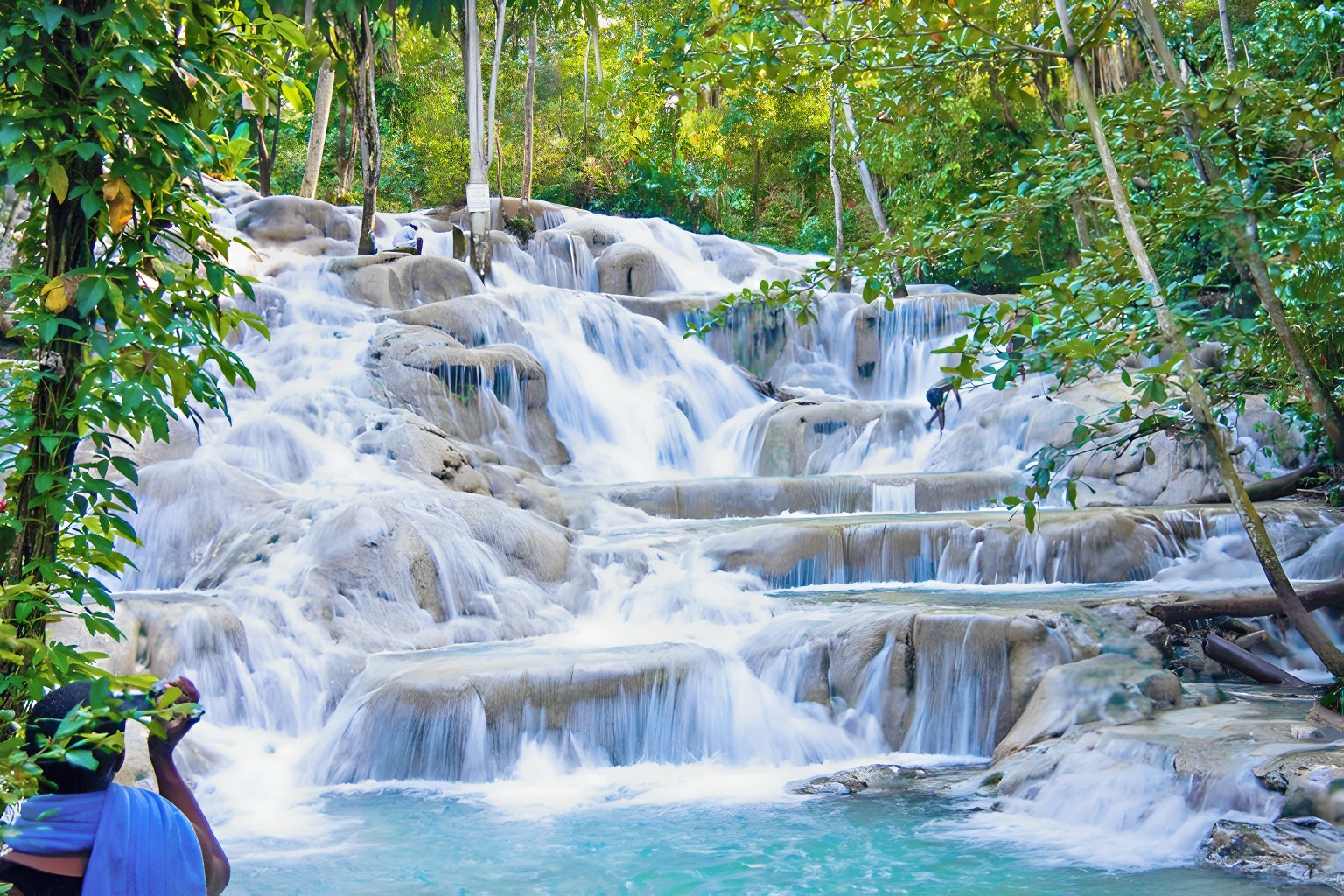 Just a few miles away from the busy city center of Ocho Rios, Dunn's River Falls beckons travelers to its bubbling waterways. While the falls receive hundreds of visitors every day as one of Jamaica's national treasures, the location itself is ideal for couples and guests looking for a unique environment full of lush foliage and stunning cascading waters.
With tourist discounts open, Dunn's River Falls is one of the most budget-friendly paying attractions in Ocho Rios. The best part about coordinating a trip to Dunn's River Falls? You can do so directly from the concierge's desk at your resort. Places like RIU Ocho Rios and Moon Palace Jamaica are only a small walk from the vibrant falls.
Cliff-Diving at Rick's Cafe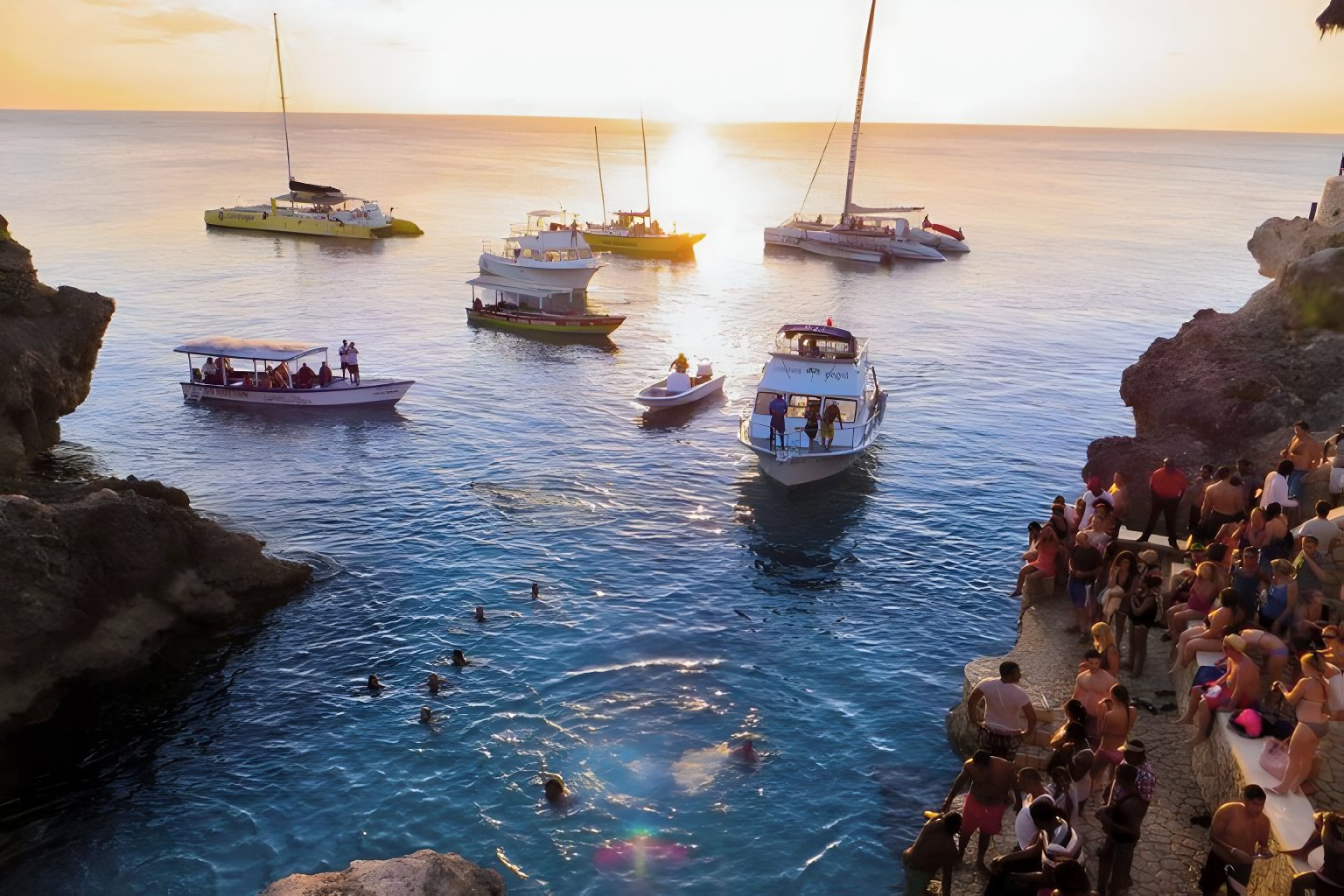 Rick's Cafe, renowned for its 30-foot cliffs and accompanying cliff divers, provides more than just a dining choice for Negril. Rick's Cafe has a front-row seat to perhaps Jamaica's best oceanfront views. What makes this destination so appealing is both it's proximity to nearby resorts and also the unique seascape it offers.
You've seen beaches but have you ever seen cliffside formations up close? We recommend reserving a table ahead of time to catch golden sunsets and capture beautiful couple's photographs.
A Jamaica destination wedding automatically ensures budget-friendly activities that'll elevate your wedding week and save your wallet. No matter where you go during your stay, natural beauty and historical landmarks are within a short distance, ready to dazzle you and your guests. So, pack those swim trunks and walking shoes, because Jamaica is calling your name!
Curious about where to stay in Jamaica? Follow the button to learn more about our all-inclusive Jamaica wedding resorts: