We say destination weddings are for the whole family, but are destination wedding resorts pet-friendly? Your fur babies are part of the family, after all!
It's not unusual to incorporate your furry friend into the proposal, but for those who want their pets to be there when they say 'I do,' you've come to the right place!
After sending thousands of couples to their daydream-worthy destination wedding, we've found the best pet-friendly destination wedding resorts!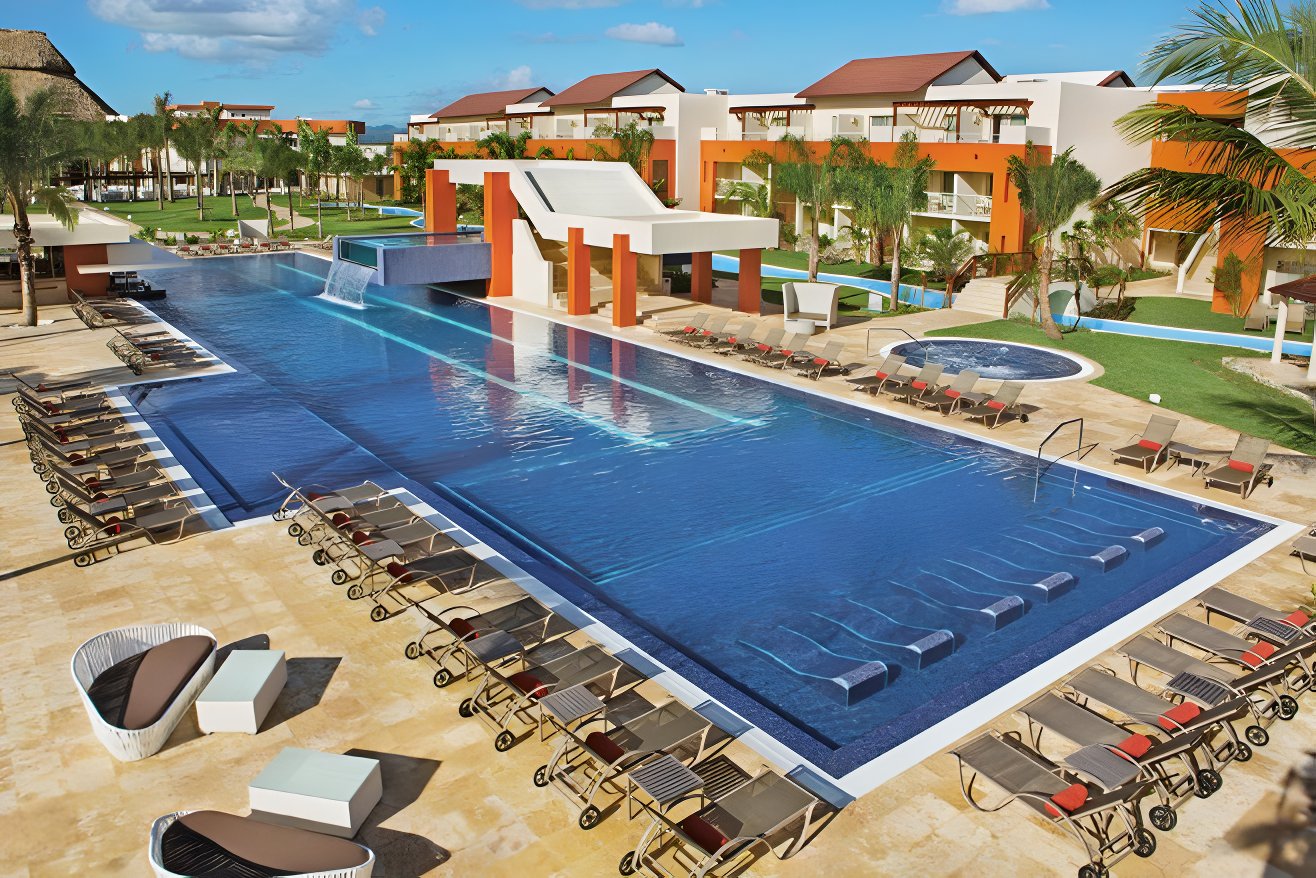 Breathless Punta Cana is one of our favorite resorts in the Dominican Republic.
This adults-only all-inclusive paradise offers fantastic facilities like the world-class Spa by Pevonia, daily resort activities, theme parties, over 750 contemporary suites with private balconies, and much more.
Breathless Punta Cana also delivers highly affordable wedding packages ranging in price from $999 to $3,799.
This means that budgets of all kinds are welcome at this opulent resort! Your price point doesn't mean you have to compromise on the elegance and luxury of your destination wedding stay!
One of our favorite resorts in the Dominican Republic is Breathless Punta Cana!
Our couples and their guests have been enchanted by excellent amenities like the world-class Spa by Pevonia, daily resort activities, theme parties, and over 750 modern rooms with private balconies.
Additionally, Breathless Punta Cana offers highly affordable wedding packages ranging from $999 to $3,799.
Budget-friendly couples don't have to sacrifice elegance and comfort because of their budget!
Breathless Punta Cana lets you bring dogs up to 22 lbs for an additional cost of $65/per night.
The resort doesn't allow pets to be alone in suites for longer than 2 hours. The property provides a 'Dog Friendly Room' hanger for your front door, to make sure cleaning staff are aware of your furry friend.
Breathless Punta Cana provides bowls for food and water, Breathless branded dog beds, and even dog toys!
The property also has designated pet relief areas, where your dog can meet other vacationing pups!
Resort Features:
24/7 room service
7 Bars
10 Restaurants
15 Pools
All rooms come with flat-screen TVs, free Wi-Fi, liquor dispensers, whirlpool tubs, and balconies.
One of the nicest casinos in the area.
Hosts numerous concerts throughout the year.
Some pools with waterslides and lazy rivers.
Separate lobby for groups means check-in lines aren't exhausting like they are at most resorts.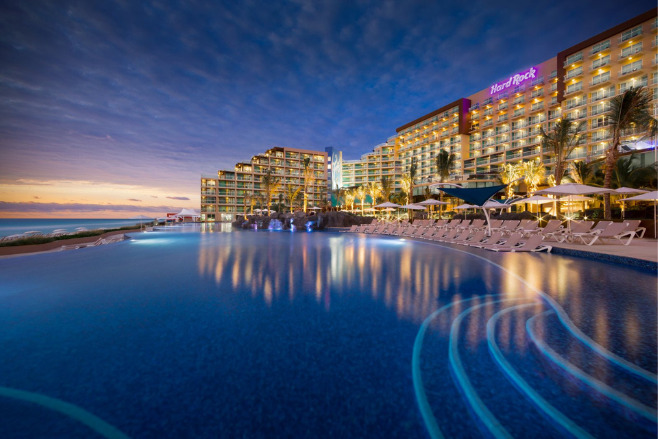 Your destination wedding should be a symphony of gorgeous tropical sights, luxurious all-inclusive amenities, and intimate romance! Who better to conduct that symphony than the musically-themed Hard Rock Cancun?
At this stylish, musically-themed Cacnun destination wedding resort, modern conveniences and furnishings are combined with chic.
Music-loving couples will fall in love with the one-of-a-kind decor. The walls and hallways are decorated with musical instruments, notes, and portraits of famous Rock n' Roll legends like Bruce Springsteen, David Bowie, and Stevie Nicks.
Hard Rock Punta Cana is one of the most pet friendly resorts out there! Cat-lovers rejoice, because this property welcomes your feline friends!
Also, thanks to their 'Paws & Claws" program, your fuzzy friend gets a taste of all-inclusive luxury too!
This resort offers the following policies and amenities for pets:
The program is only applicable to dogs and cats, maximum two (2) pets per room ($150 USD* per pet per stay).
Stays of more than 7 nights, $150 USD will be charged for each week, per pet.
The weight limit per pet is 22 kilos / 50 pounds.
Guests staying with a pet are required to sign a pet agreement at check-in.
Applies only to the following room categories: Deluxe Gold king, Deluxe Gold double, Rock Suite Ocean Front (2Bdr) with Personal Assistant.
Not only does Hard Rock Punta Cana treat your pet like rockstars, but they also offer a "pet tracks" playlist your pets to groove and relax to in your suite while you hit the beach!
Resort Features:
24/7 room service
5 Bars
5 Restaurants
3 Pools
Fitness center
Free WiFi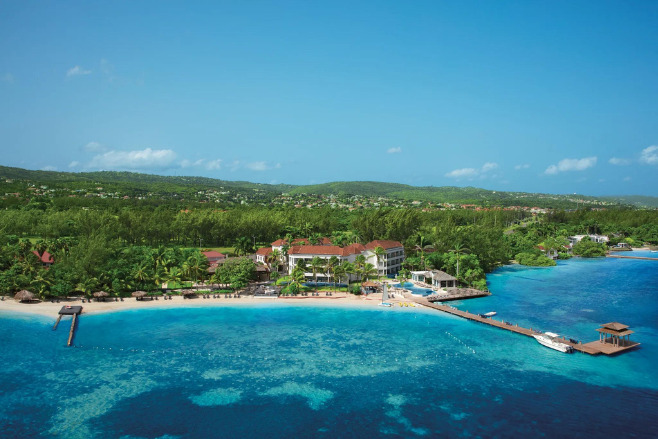 Zoëtry Montego Bay is a chic, boutique property hidden away in the deluxe Rose Hall neighborhood.
This tranquil getaway only has 49 suites and infuses its modern amenities with classic Jamaican aesthetics, creating an authentic, intimate escape for destination weddings!
Zoëtry Montego Bay provides gourmet restaurants with organic ingredients, limitless top-shelf liquors, VIP arrival services, pool and beach wait staff, and enrichment experiences like snorkeling tours and private sunset boat rides!
Small dogs up to 22 pounds are accepted at Zotry Montego Bay with prior consent and no additional cost.
Upon arrival, Zoëtry Montego Bay offers treats, bowls, toys, and a cozy bed available. Unfortunately, there is a no-cats policy.
Resort Features:
24/7 room service
5 Bars
3 Restaurants
1 Pools
Beach front resort with proximity to three championship golf courses
Complimentary round of golf per stay
On a private stretch of white-sand beach, conveniently located 5 minutes from Jamaica's largest airport
Complimentary shuttle to Shops of Rose Hall shopping arcade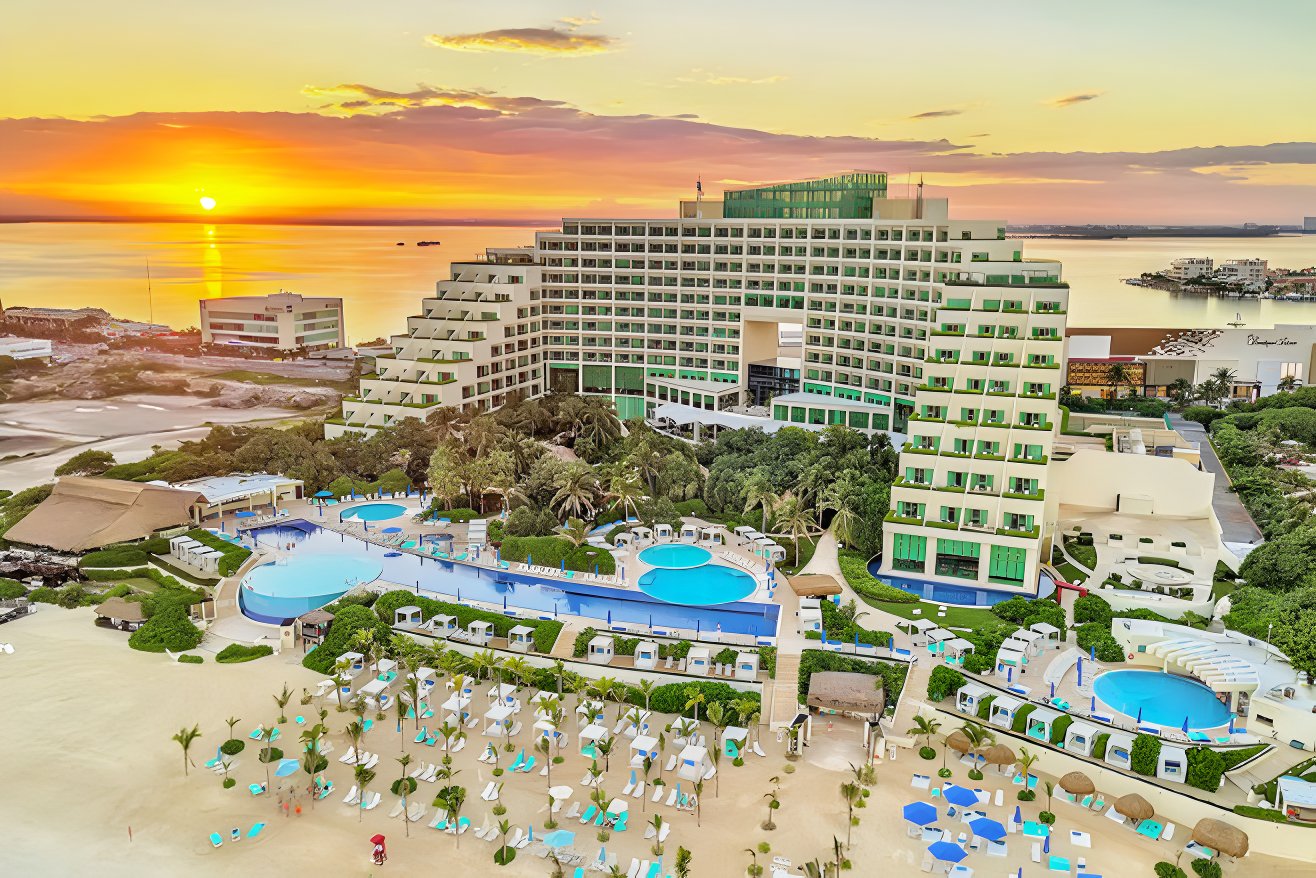 Along Mexico's Caribbean coast, Live Aqua Beach Resort weddings provide the pinnacle of adult-only luxury.
The infinity pool, 7 gourmet restaurants, 3 bars, and sleek, contemporary suites with ocean views are just a few of the delights offered at this adults-only property.
At Live Aqua Beach Resort Cancun, prepare yourself for a sensory-stimulating escape filled with scents, tastes, colors, noises, and sensations.
The food at Live Aqua Beach Resort Cancun can't be beaten. Some of the fantastic offerings include Italian food, Latin cuisine, barbecue, seafood, Mediterranean, and even sushi!
And best of all? Live Aqua Beach Resort touts itself as a dog-friendly haven! They have a 'Dog Friendly Hotel & Resort' program, your furry friend will be spoiled! (like they deserve)
Resort Features:
24/7 room service
3 Bars
8 Restaurants
8 Pools
Immaculately clean rooms.
Rooms are in great condition.
Good views from some rooms.
Excellent location.
Exceptional Service.
Nice pool or hot tub.
Book Your Pet-Friendly Destination Wedding Resort Today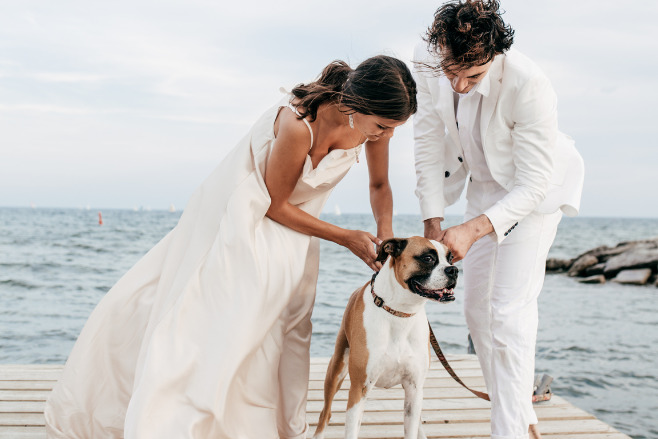 Excited to reserve your pet-friendly destination wedding resort and let your furry pal be your ring bearer?
That's great! 🐶
Make your dreams a reality in 2023 and talk to one of our wedding experts today