Luxury, all-inclusive, oceanfront: words that we long to hear while planning our dream wedding. It's everyone's fantasy to wake up to the tune of softly crashing waves, knowing that those very waves will make up the soundtrack to your ceremony. Need a nudge in the right direction? We know a good spot. Hosting a destination wedding in Mexico fulfills all the elegant desires we've just envisioned together. Teeming with breathtaking tropical venues and five-star resorts, Mexico provides the most luxurious and enchanting destination weddings. Let's explore a few of our favorite destinations:
Hyatt Ziva Cancun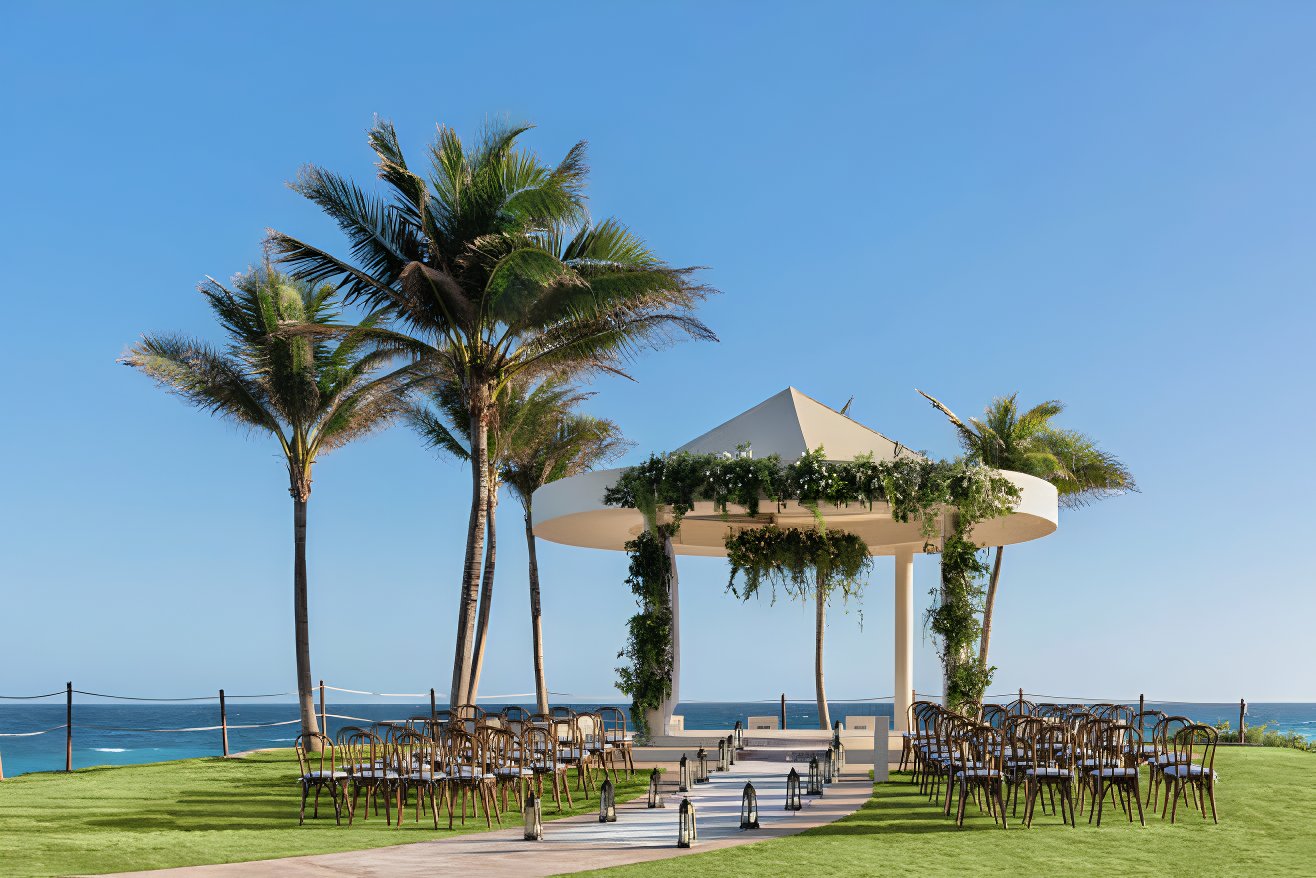 Kicking off our list of where to host a destination wedding in Mexico, we visit the glorious Hyatt Ziva Cancun. With a gorgeous cliffside gazebo infused with panoramic views of the Caribbean Sea, the resort offers the pinnacle of contemporary weddings. There are indoor and outdoor venue choices, but the Sky Terrace, with its semi-covered venue, is ideal for those who want both. There are several pools for visitors of all ages, including an adults-only infinity pool with one of Cancun's most beautiful views of the ocean.
Panama Jack Cancun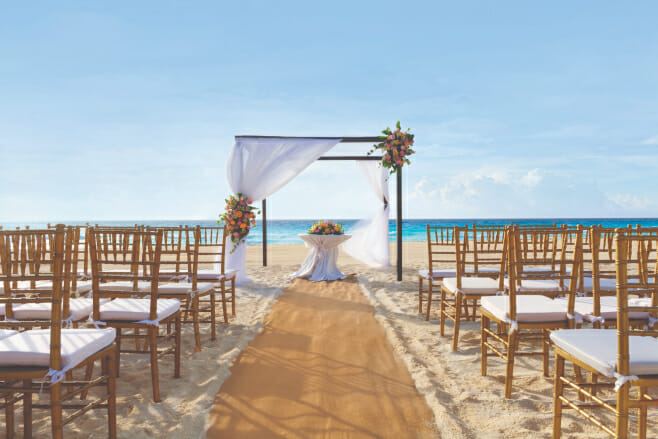 A Panama Jack wedding in Cancun provides a breathtaking oceanfront setting on a white-sand beach, making your ceremony truly magical. With three charming pools and a nightly luau, this resort is both a fit for adult couples and families. If you're used to mega-resorts, the amenities, which include a tennis court, may not meet your standards. There are, however, several relaxation areas with panoramic ocean views and on offer overall is a quaint and charming property.
Sandos Finisterra Los Cabos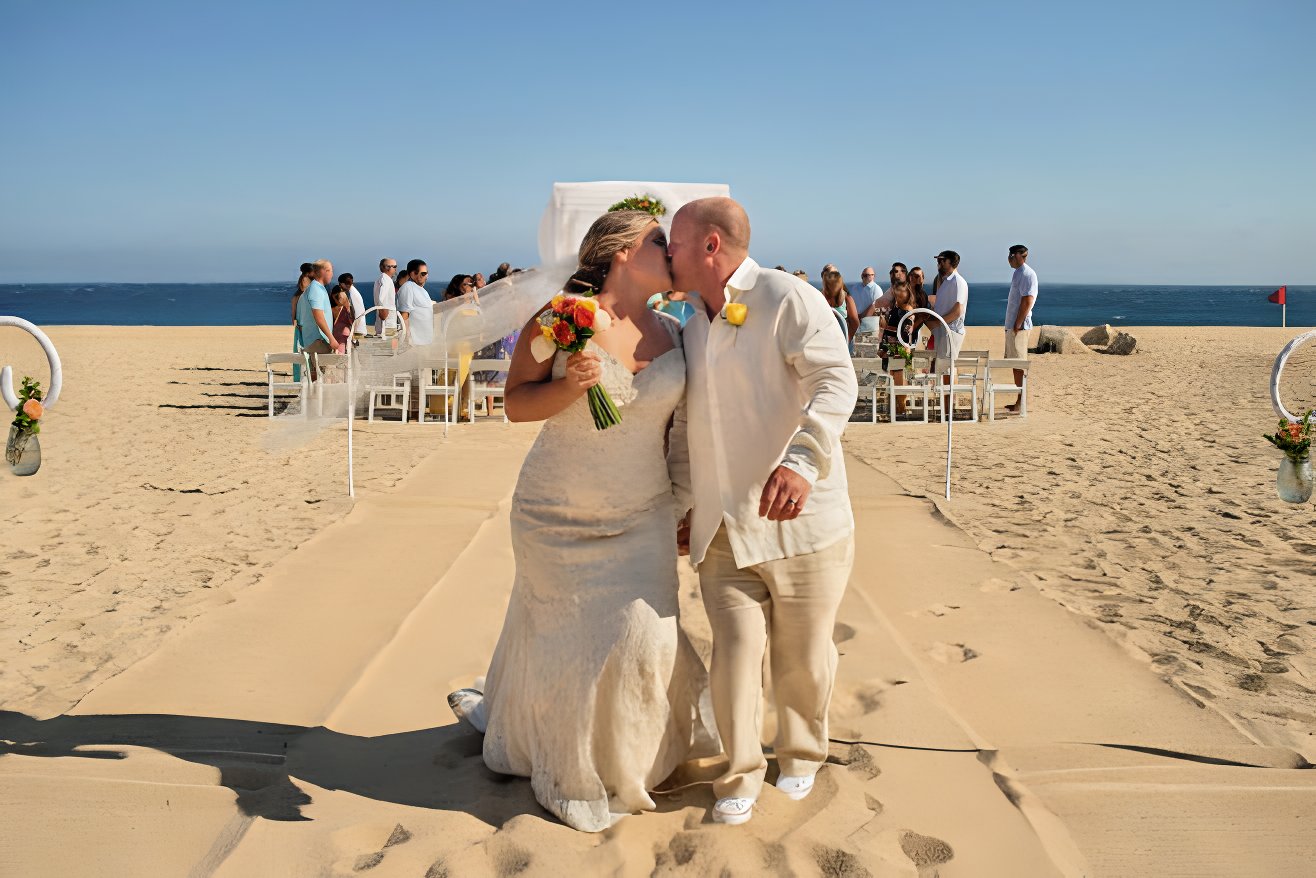 A luxury resort located in the heart of downtown Los Cabos, Sandos Finisterra has become a popular destination for romantic vacations and weddings. The resort was the site of Keith Richards' wedding to the Rolling Stones in 1983. Discover Sandos Finisterra's perplexing resort suites, which are built directly into the nearby rock face around which the resort is built.
Sandos Finisterra's Mountain Top Terrace, tucked away in a towering rock formation, overlooks the world-famous Cabo marina below. The location is the epitome of desert sophistication, with desert-inspired architecture and an intricately designed stone courtyard.
Dreams Vista Cancun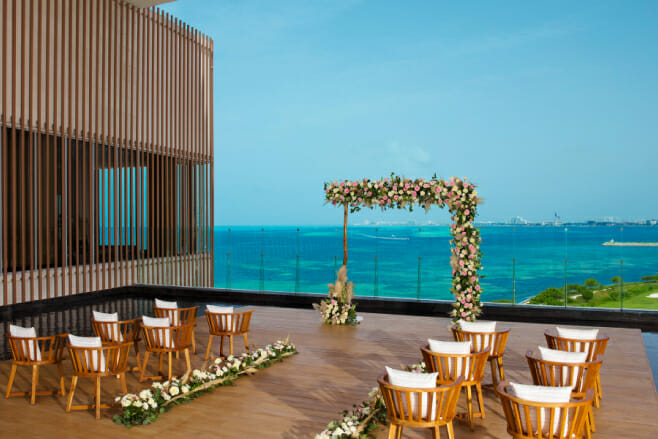 The newly constructed Dreams Vista Cancun, located north of Cancun's Hotel Zone, offers guests a variety of nearby attractions, cuisine, and nightlife options. Spacious rooms with a sleek design and a tropical feel are available at this family-friendly resort. The Dreams Vista Cancun wedding provides guests with a contemporary experience that will make them never want to leave. The beach is just minutes away and ocean views are available from each suite. Cocktail lessons and tequila tastings are only a few of the events available at the resort for you and your Dreams Vista wedding guests.
Majestic Elegance Costa Mujeres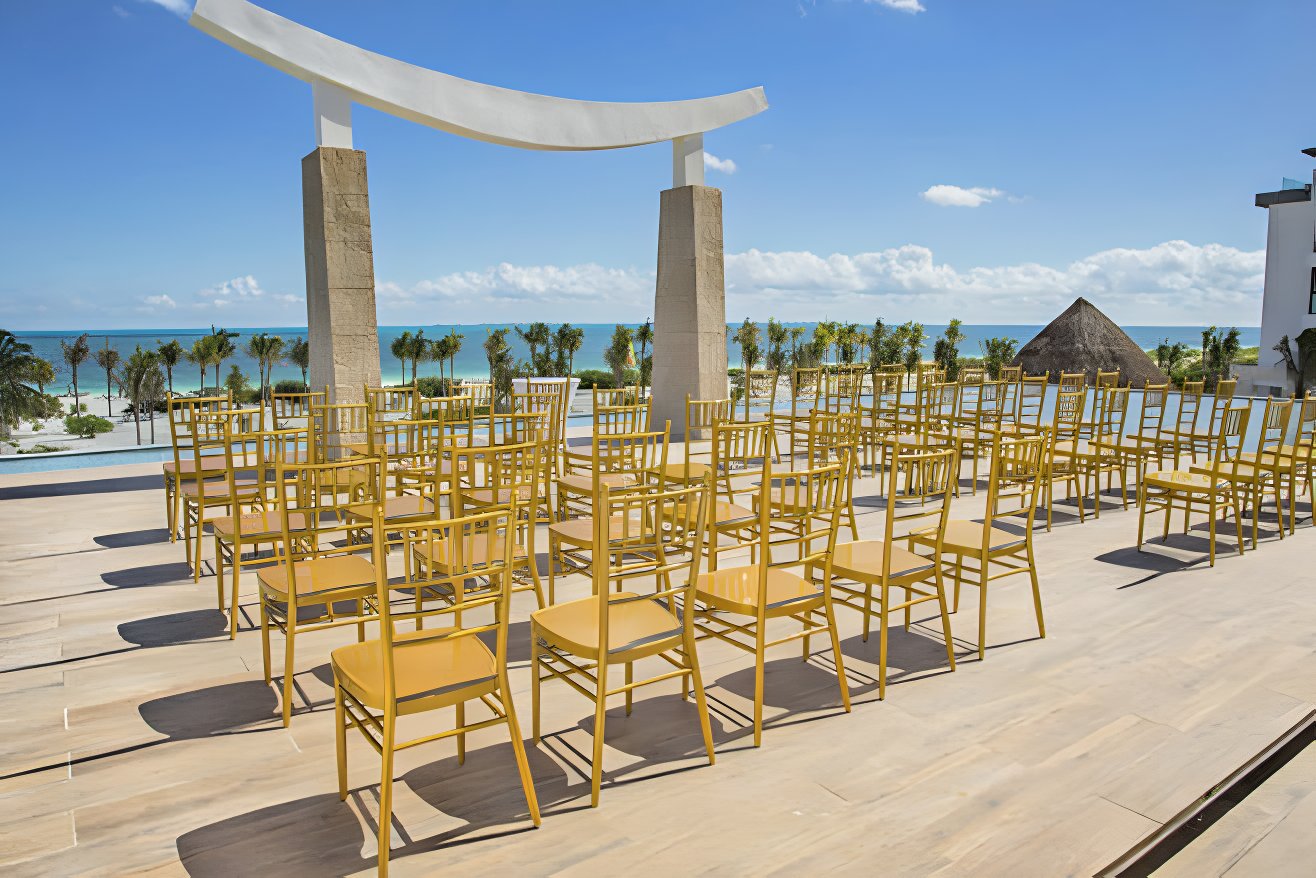 Located up the Yucatán Peninsula, discover the secluded sanctuary of Majestic Elegance Costa Mujeres. If you're searching for a budget-friendly option with all the luxuries, take advantage of a complimentary Majestic wedding package. You will love everything about this resort, particularly the romantic touches from nightly turndown service to private areas of the adults-only Elegance Club. The resort is ideal for active guests, with an impressive 12 swimming pools and a variety of beach activities available throughout your wedding week.
Want to learn more about our top Mexico wedding resorts? Follow the button below to tour the Destify Top Resorts: