Montego Bay is Jamaica's second-largest city and one of the best Caribbean destination wedding destinations for groups of 20 or more. Perfect for all travelers, the city is known for its laid-back vibes throughout the day and its vibrant nightlife. Most importantly, your Montego Bay destination wedding will make your wildest Caribbean dreams come true.
Including turquoise seas, lovely local culture, a laid-back attitude, this oceanside retreat guarantees a flawless wedding getaway. Let's take a look at the piece de resistance: our top budget-friendly and lavish Montego Bay wedding resorts:
Hyatt Ziva Rose Hall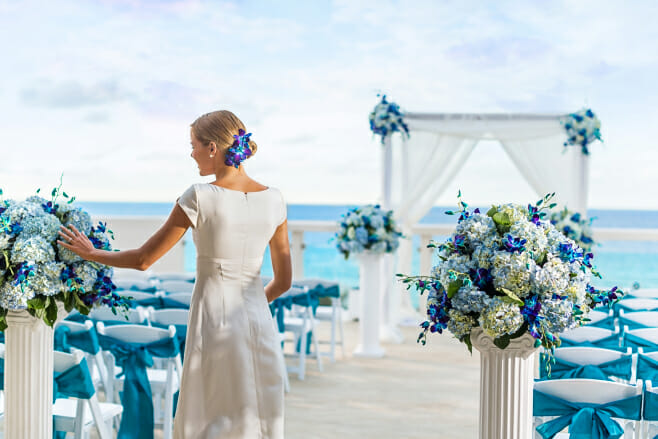 A wedding at the Hyatt Ziva Rose Hall is ideal for any kind of ceremony. Looking for an outdoor barefoot ceremony? Book the shimmering infinity pool deck. Let's say you prefer a more intimate setting. With masterfully designed interior spaces, the resort's Grand Ballroom and Terrace have you covered. Your catering menu will shine here too! From delectable jerk chicken to organic food trucks, elevate your special day with some of the best cuisines in the Caribbean.
Grand Palladium Jamaica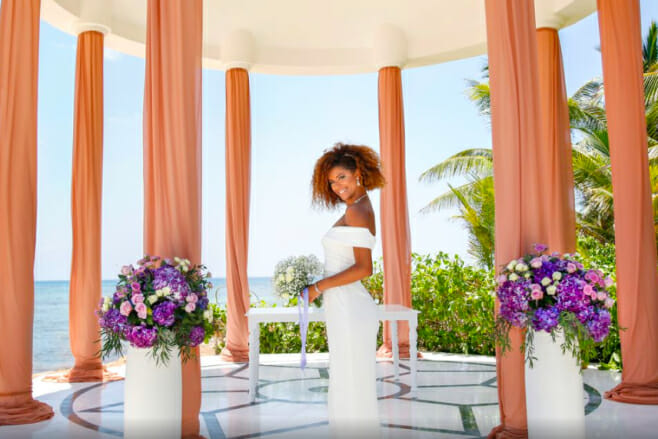 When you arrive at Grand Palladium Jamaica, you are greeted by stark white structures, domes, and pillars. This resort has enough room to host your 100-guest wedding with venues including Angels Atrium, Sunset Cove Gazebo, and Beach Pergola. Grand Palladium Jamaica, located on Jamaica's northern coast, provides a picturesque setting for you and your significant other to tie the knot.
Hilton Rose Hall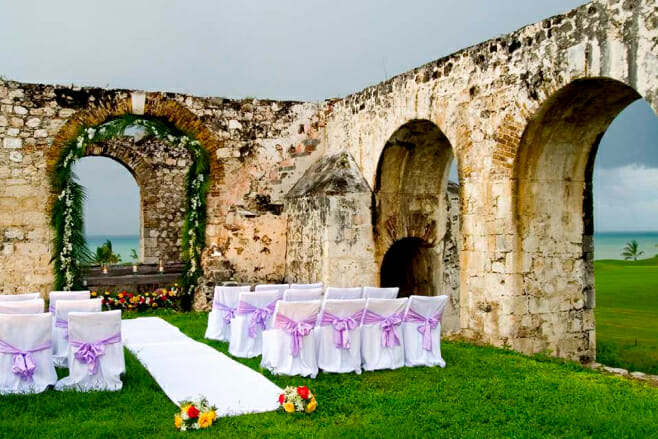 Infused with Jamaica history and incredible wedding packages, the all-inclusive Hilton Rose Hall delivers one of the finest Montego Bay destination wedding locations. Set against a backdrop of lush foliage, the resort garners an impressive array of venues that cater to every couple's preferences. Host a classic beach wedding at the property's West Beach, or let the historic Rose Hill Estate add a flair of elegant tradition. With plenty of on-site amenities ranging from swim-up bars to rum tastings, this gem has something for everyone.
Royalton Blue Waters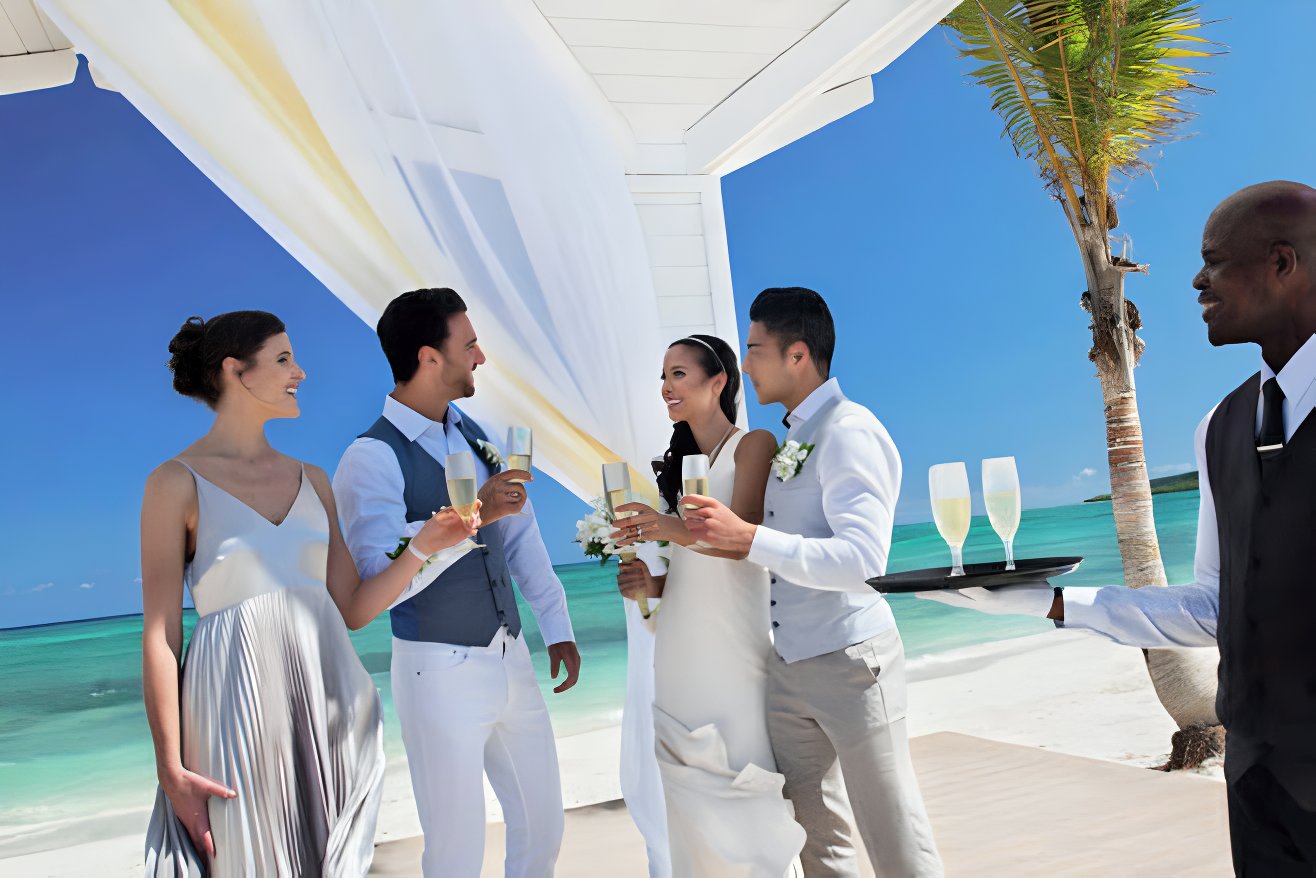 It's in the name, Royalton Blue Waters ensures the royal treatment for your Montego Bay destination wedding. From attentive staff members to their flexible wedding packages, the resort fulfills all wedding dreams. Elevating your wedding to the stratosphere, Royalton Blue Waters offers 4 venue options idyllic for couples seeking isolated romance and luxury. Whether you're tying the knot surrounded by the glistening Caribbean, or underneath the popular Ocean Gazebo, you'll find refined elegance around every corner.
Want to explore more gorgeous Montego Bay wedding resorts? Follow the button below and tour our top properties: