When it comes to hosting Jewish weddings, there's a new option that's been making waves on the global scene – Mexico's all-inclusive resorts. Boasting stunning landscapes, rich cultural heritage, and resorts that cater to all your kosher wedding needs, Mexico makes for a dream destination. So, what makes these sun-kissed resorts perfect for your kosher wedding?
Honoring Jewish Wedding Traditions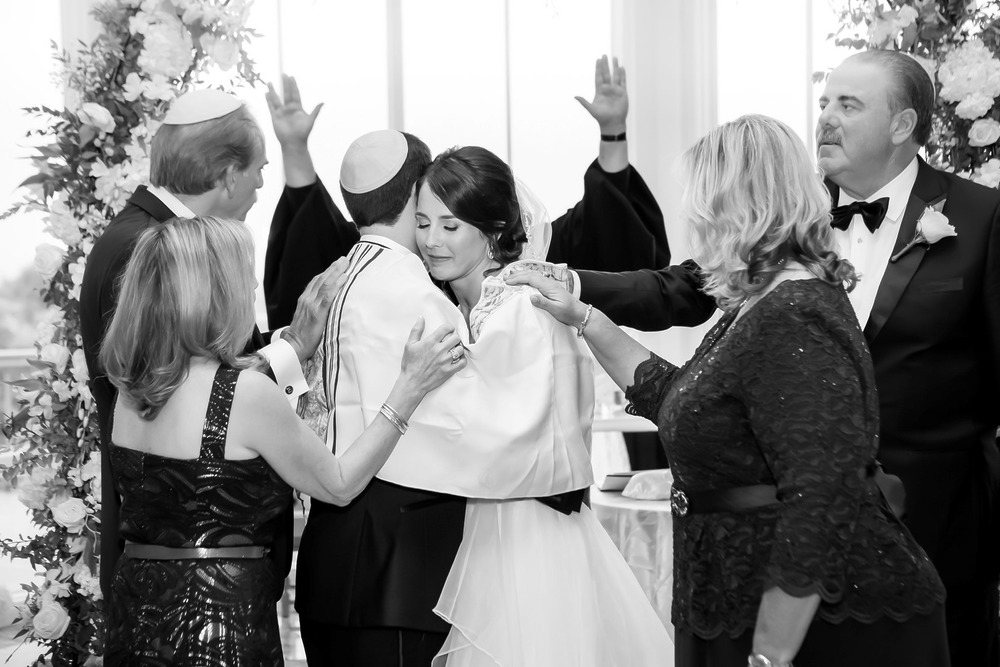 Hosting your Jewish wedding ceremony in Mexico doesn't mean compromising traditions. With the right resort and wedding planning partner, you can be sure of the availability of amenities essential for both traditional Jewish weddings and those with a modern edge.
From setting up a beautiful Chuppah overlooking the azure sea to ensuring the availability of a Rabbi, weddings with Destify make sure everything is covered. Looking for an Orthodox Jewish wedding program? We will help you discover the perfect resorts to ensure your wedding remains true to your roots while offering a one-of-a-kind experience.
Immersive Cultural Experience
Mexico is rich in culture and history, making it an ideal place to embark on your journey of togetherness. Resorts like the majestic Hard Rock, or the serene Dreams brand of resorts and spas, allow you to delve into Mexico's vibrant heritage, adding an unforgettable backdrop to your Jewish wedding program.
An All-Inclusive Wedding Extravaganza
Choosing an all-inclusive wedding venue is the key to a seamless celebration. With everything taken care of by the resort's expert team, from venue decoration to guest accommodations, you can focus on enjoying your special day. Whether you opt for a luxurious wedding at the Hyatt family of all-inclusive resorts or a close-knit affair at the Sandos, rest assured your wedding will be a time of enjoyment for all.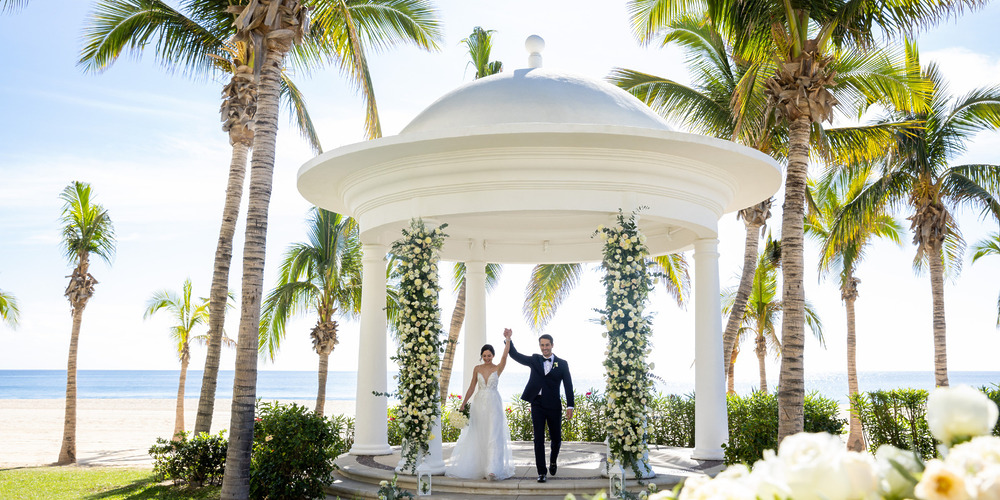 Venues and Options for Unmatched Kosher Weddings
The beach is the most popular choice for wedding ceremonies at Sandos Playacar. The white sand beach is stunning, and the backdrop of the Caribbean Sea is simply breathtaking. Ceremonies on the beach are typically held in the morning or evening when the weather is mild.
The resort's tropical gardens are another popular choice for wedding receptions. The gardens are lush and green, and they offer a variety of settings to choose from, including gazebos, fountains, and patios. Receptions in the gardens are typically held in the evening when the weather is cool and the atmosphere is romantic.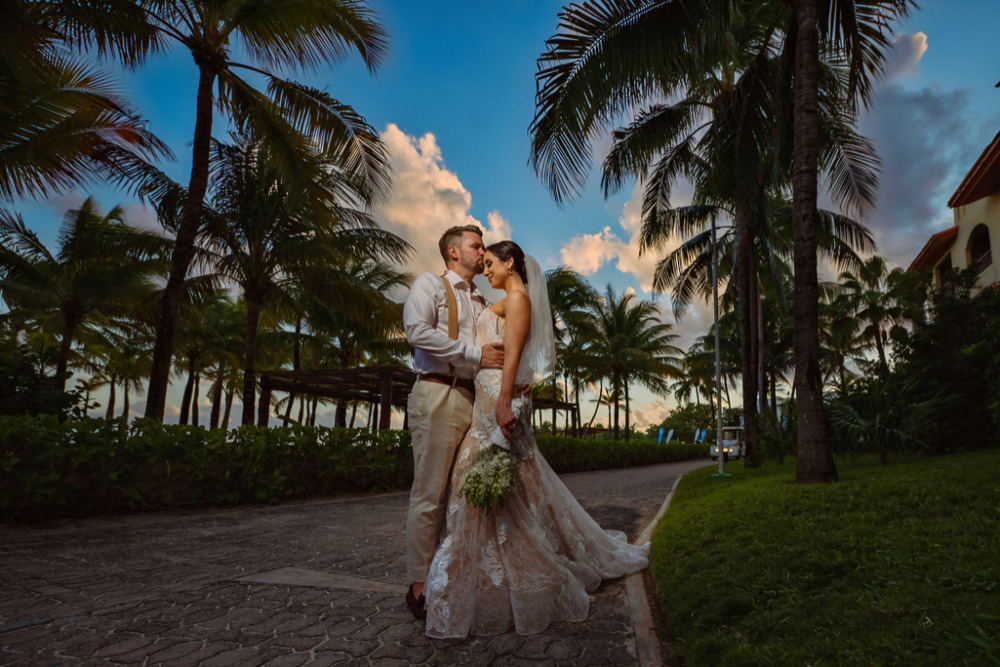 In addition to these popular venues, Sandos Playacar also offers a variety of other options, such as the resort's ballroom, and rooftop terrace. No matter what your vision for your dream wedding is, Sandos Playacar has the perfect venue to make it a reality.
Kosher food is an integral part of Jewish weddings. Recognizing this, the all-inclusive resorts in Mexico can offer a variety of Kosher menus by working with a selection of gourmet third-party options. Utilizing renowned Kosher chefs is the perfect way to offer a wide array of delicacies that satisfy your palate while adhering to dietary laws.
Mexico's all-inclusive resorts, such as the Sandos and Hyatt, offer breathtaking wedding venues that seamlessly blend luxury with the timeless charm of the surrounding environment. These venues pride themselves in their ability to provide kosher menus, allowing you to enjoy the gastronomic delights of your special day without any hassle.
Wedding Venues in Mexico: Our Top Picks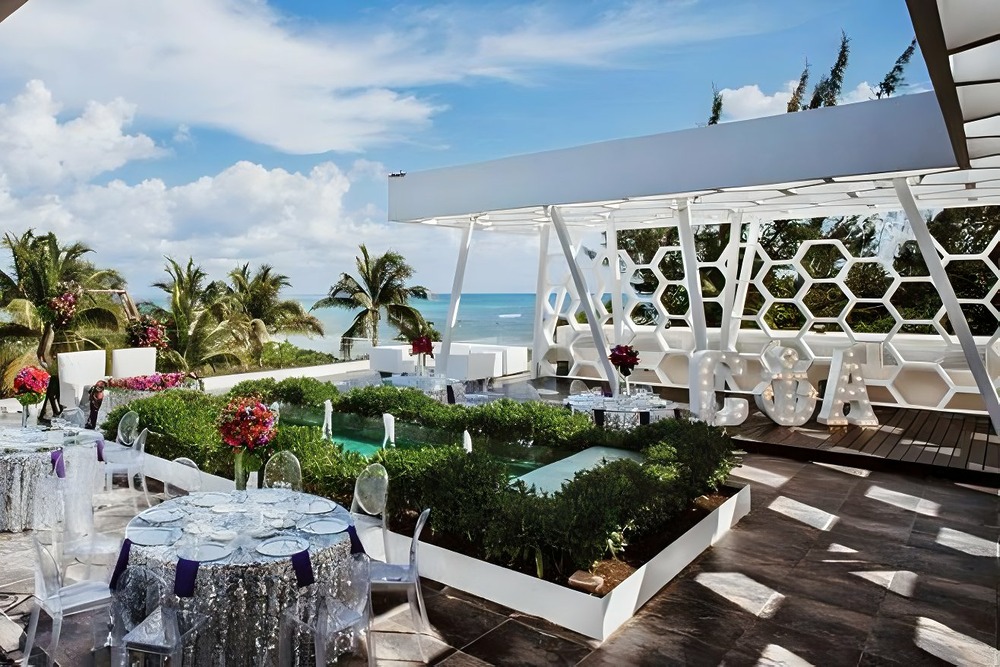 In the realm of stunning wedding venues, Mexico is a treasure trove of stunning locations, making it the ideal setting for your Jewish wedding.
For those considering Cancun, the beautiful Hyatt Ziva Cancun caters to kosher weddings and is well-equipped to meet all dietary requirements. With its stunning location and luxurious amenities, your wedding day at this all-inclusive resort will undoubtedly be the event of a lifetime.
Another resort that has won the hearts of many is the Hard Rock Hotel Cancun, a place that boasts all the glitz and glamor, promising to make your special day unforgettable. The hotel's experienced staff is well-versed in kosher dietary laws and will work closely with outside caterers to create a customized kosher menu that suits your tastes.
Sandos Caracol Eco Resort
Over at Riviera Maya, the lavish Sandos Caracol Eco Resort offers a spectacular oceanfront setting for your kosher wedding. This all-inclusive resort is renowned for its commitment to sustainability and its unique blend of luxury, comfort, and ecological preservation.
When it comes to a kosher wedding, selecting the right venue that can accommodate your needs is critical. Destify makes wedding planning easy, acting as a supportive guide showing you the perfect kosher wedding venues that Mexico has to offer.
The Magic of Mexico Awaits with Destify
Planning a destination wedding can seem daunting, but with Destify, it's a breeze. We offer comprehensive packages catering to your unique needs, from securing the perfect venue to arranging for a kosher menu. We'll walk you through the wedding planning process, ensuring your Jewish wedding in Mexico is as magical as you've always dreamt.
Are you ready to say "I Do" in one of the world's most enchanting destinations? Reach out today to start planning your dream wedding amidst Mexico's stunning landscapes and timeless charm.