Resort: Sandos Caracol Eco Resort
Location: Riviera Maya, Mexico
Resort Group: Sandos Hotels & Resorts
Opened: 2010
Package Costs: $3150-$4750
Venues: 3
Today we're featuring the tranquil Sandos Caracol Eco Resort in the luscious coastal region of Riviera Maya, Mexico. With dense vegetation and gorgeous seascapes enriching the resort's venues, the property has prospered as a top-tier wedding destination since 2010. Follow below as we shine the wedding resort spotlight on Sandos Caracol Eco Resort.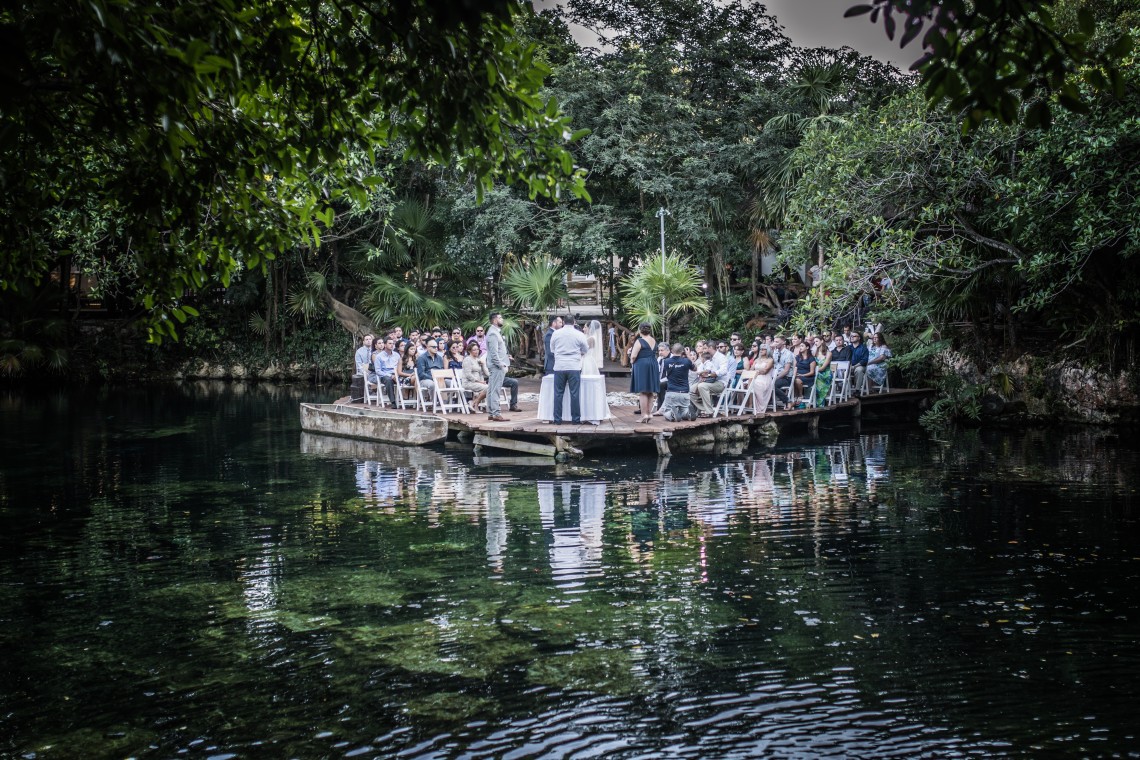 Providing an impeccable fusion of ancient Mayan-inspired architecture and modern accommodations, Sandos Caracol Eco Resort delivers a truly Mayan day of romance. Newlyweds will rejoice in the property's 3 scintillating spaces capable of accommodating anywhere from 80 to 100 guests, making the resort idyllic for wedding parties of varying sizes.
Through copious research and first-hand testimonies from several Destify Couples, the Caribbean coastline wedding resort has grown in popularity in recent years. Perhaps it's due to the area's breathtaking venues and overall attention to detail. Whether you're tying the knot under an intricately handcrafted beach gazebo or taking a celebratory plunge into Sandos' rejuvenating cenote, your enchanting day of love will be immediately elevated. The resort is able to perform between 1-3 weddings per day. When more than one Sandos Caracol Eco Resort wedding is hosted per day they will take place at different times and at different locations in order to guarantee privacy to each wedding.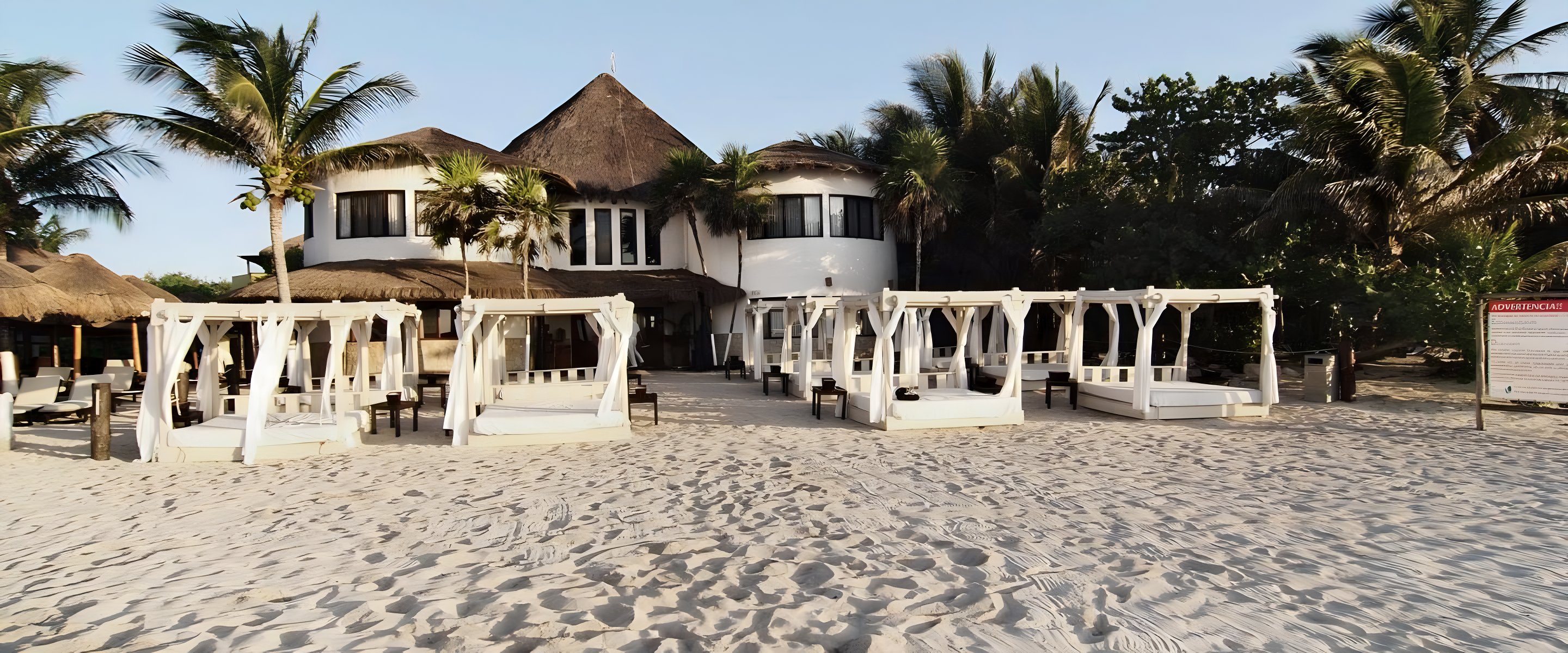 Everyone loves an engaging destination wedding. Fortunately for guests staying at Sandos Caracol Eco Resort, their first excursion often occurs without leaving the property, as travelers are greeted daily by Riviera Maya's populous and interactive wildlife. Witness a peacock's courting ritual or wave at spider monkeys swinging along the jungle canopy. Or venture to a revitalizing Temazcal ceremony at world-class spa facilities. A renowned family-friendly resort, Sandos guarantees that younger wedding guests won't spend the week bored in their suite, offering an expansive Aqua Park fitted with a web of heart-pumping water slides and obstacle courses.
Looking for off-site excursions to round out your itinerary? Due to the resort's close proximity to Playa del Carmen, you and your guests can indulge in a luxurious array of delectable restaurants and designer shopping malls, not to mention some of the hottest nightlife on the Caribbean coastline. Staying true to its all-inclusive mindset, the resort features professionally-led snorkeling tours and direct transportation to historical destinations such as the ancient Maya city of Chichen-Itza or the inviting jungles of Riviera Maya.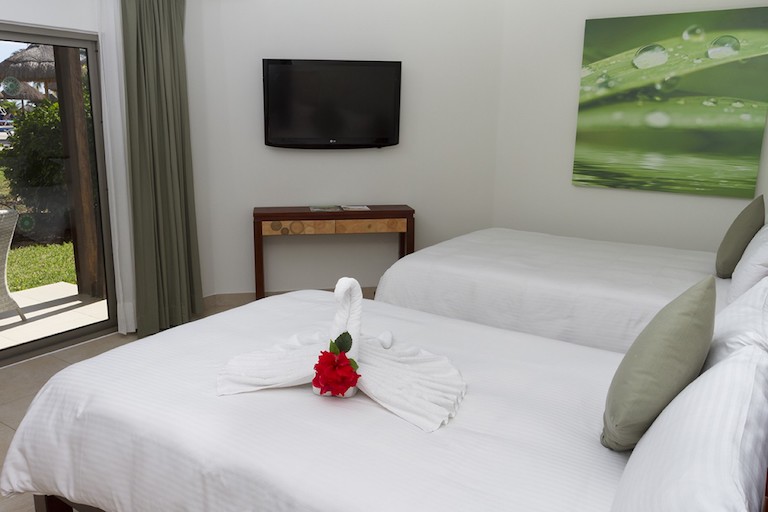 Sandos Caracol Eco Resort is ideal for large destination wedding parties with smaller budgets. Rooms include a private balcony or terrace, and children 1 and younger stay free. There are adults-only rooms and sections available at an additional cost, and these areas do not allow anyone under the age of 18.
To see more of our partnered wedding resorts, click the button below: