Venturing into the heart of Central America, we find a seamless symphony of lush jungles, mountains, and sun-kissed beaches: Costa Rica. With magical wedding resorts abundant throughout the Guanacaste and Papagayo region, wedding parties will discover a seemingly endless array of romantic properties.
Offering tranquil peninsula vistas and direct access to perhaps the world's most captivating excursions, a Costa Rica wedding delivers unparalleled ceremonies and irresistible amenities. Without further ado, let's explore a few of our lavish Costa Rica Wedding Resorts:
RIU Palace Costa Rica
Guanacaste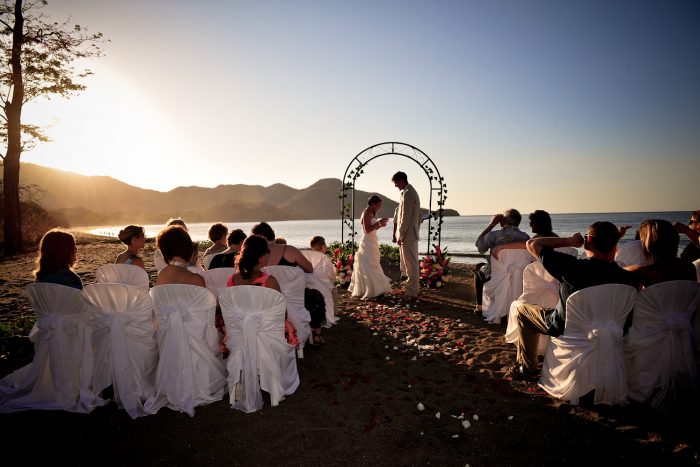 RIU Palace Costa Rica
A flora-infused gem prospering on the rich sands of Playa Matapalo, RIU Palace Costa Rica showcases the best that its surrounding nature has to offer. With the elegant beach and rooftop terrace ceremonies available to wedding couples, an RIU Palace Costa Rica wedding enables guests to bask in the soothing Caribbean sun while sharing your enchanting day of romance.
Situated in the heart of Guanacaste, the resort possesses direct access to exhilarating activities. Whether you're soaring through the jungle canopy via zip-line or exploring the National Park Rincon de la Vieja, RIU Palace Costa Rica can accommodate you and your guests on resort-led tours.
Dreams Las Mareas
Guanacaste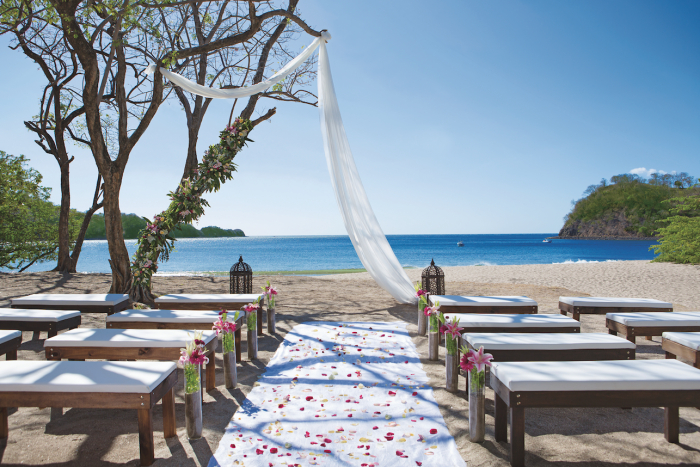 Dreams Las Mareas
Nestled on palm tree-studded beaches of Playa El Jobo, Dreams Las Mareas offers a truly ravishing compound filled with immaculate vistas and engaging activities. Host an unforgettable rehearsal dinner via candlelit beachside tables overlooking the sea, or coordinate an interactive hike through the lush Santa Rosa and Guanacaste National Parks.
Featuring the largest infinity pool in the Guanacaste region, Dreams Las Mareas encourages you and your guests to lounge endlessly in private cabanas, all equipped with punctual service. Perhaps the most attractive feature of the resort is its impressive array of 6 breathtaking venues, offering more options during your wedding planning process.
Westin Playa Conchal
Guanacaste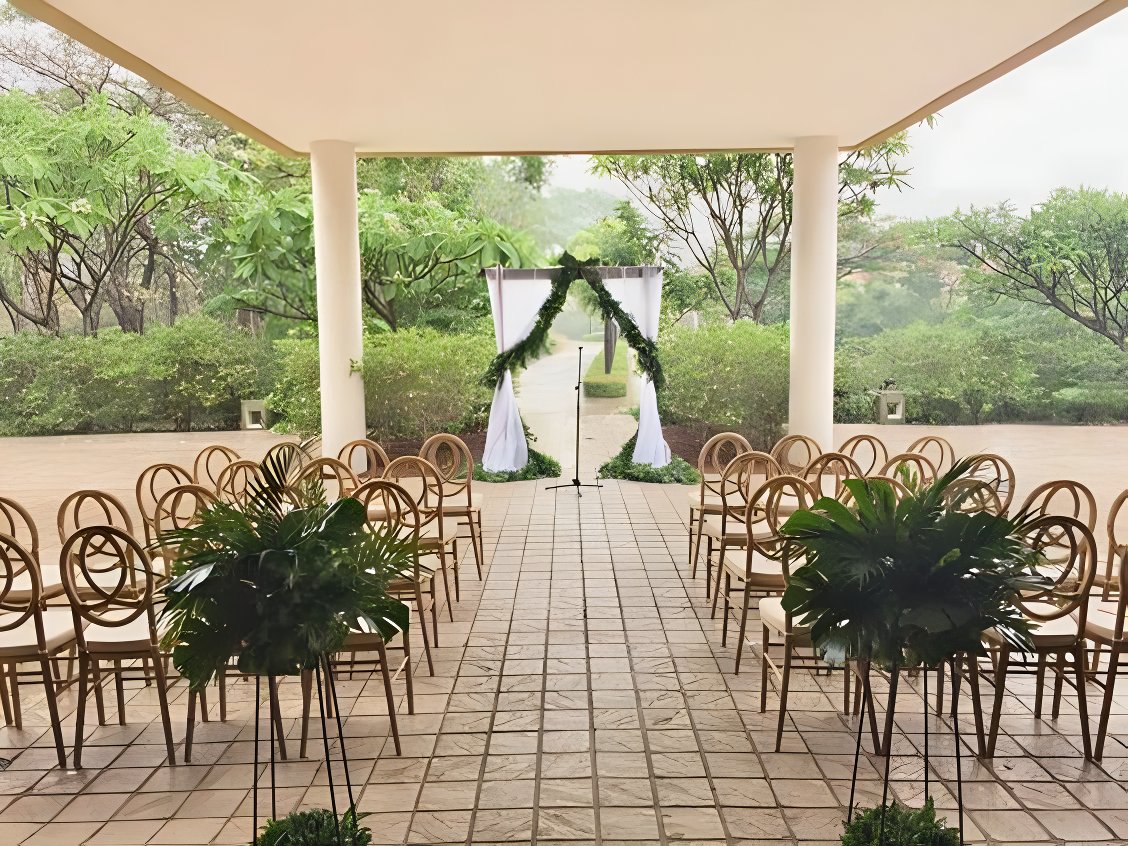 Westin Playa Conchal
There's no shortage of jungle backdrops at the luxurious tropical getaway of Westin Playa Conchal. Enveloped by the surrounding emerald foliage and scattered throughout the complex, each of the resort's wedding spaces captures a distinct snapshot of the glorious Guanacaste coastline and greenery.
Guests can, additionally, work on their short game at the nearby Reserva Conchal Golf Course, where a selection of world-renowned fairways practically kisses the shoreline. Optimally spaced out to nurture essential privacy, the Westin's suites are the gold standard, featuring private balconies and blissful rain showers to rejuvenate after a day at the beach.
Occidental Papagayo
Papagayo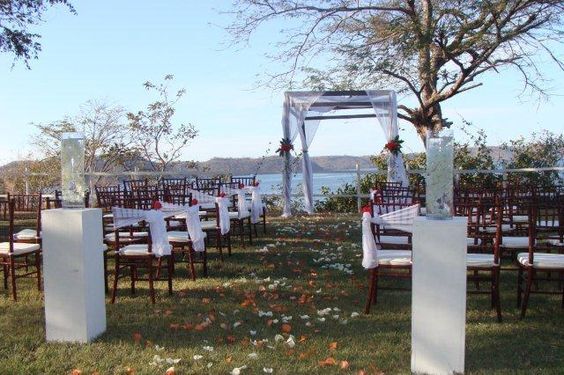 Occidental Papagayo
Discover the epitome of tropical relaxation at Occidental Papagayo, a beachfront wedding resort garnering contemporary spa facilities and laid back activities perfect for entertaining your guests throughout the week.
Reflecting its neighboring charming beach hamlets on the radiant Papagayo Peninsula, the resort is idyllic for couples seeking a quieter, less nightlife-oriented getaway. Due to the property's size and economical rate, newlyweds can relish in a genuinely secluded Costa Rica destination wedding.
Planet Hollywood Costa Rica
Papagayo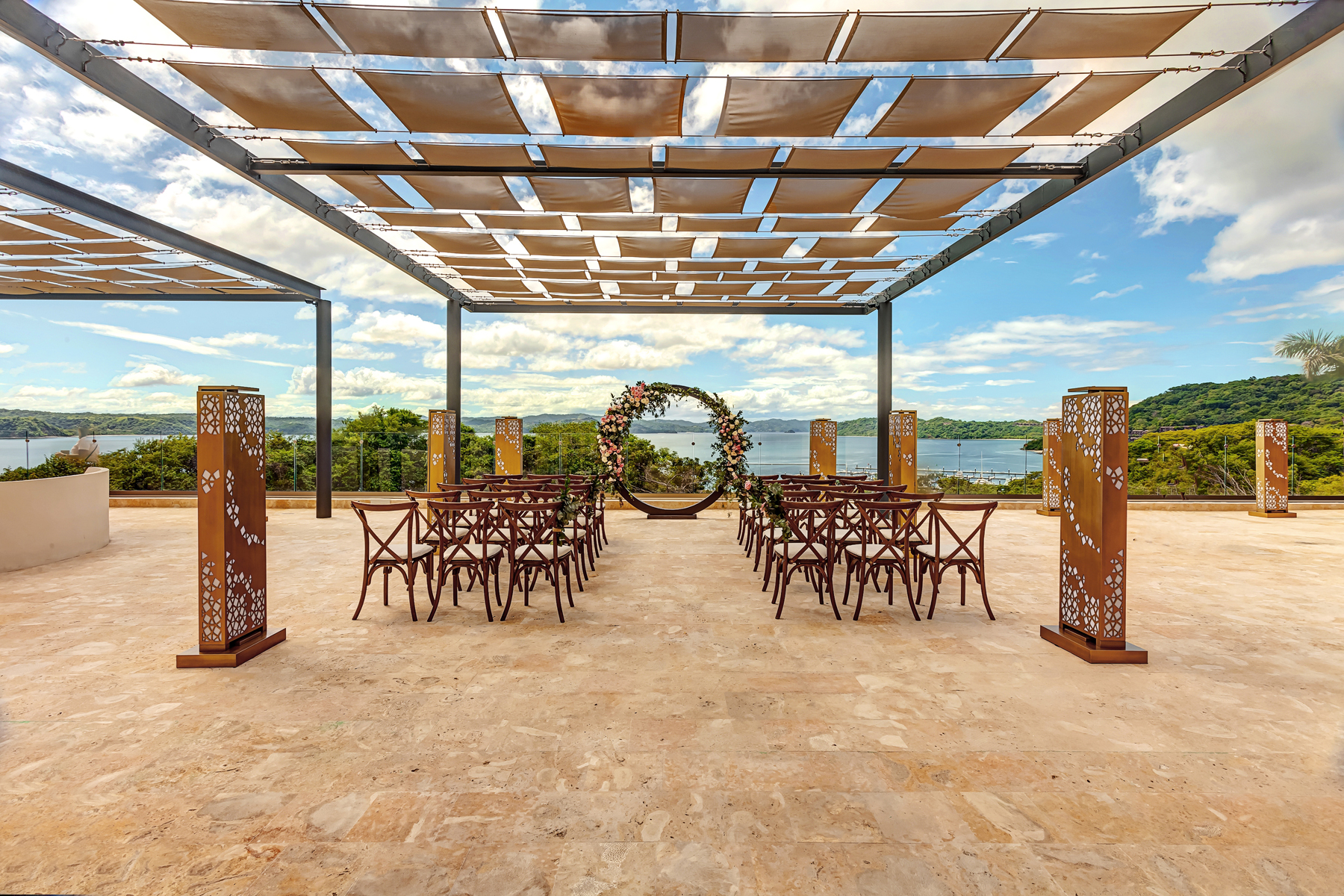 Planet Hollywood Costa Rica
Situated along the coastline of Playa Manzanillo in the Gulf of Culebra, Planet Hollywood Costa Rica welcomes its wedding guests to the star treatment. Live the glamorous Hollywood highlife as you bask poolside in a personalized Bali bed, all while snacking on gourmet Costa Rica finger foods.
Inviting the whole family and more has never been easier with 2 picturesque venues capable of accommodating 200 guests max available at an all-inclusive rate. Committed to optimizing your wedding party's comfort, all accommodations include in-suite curated music playlists and immersive aromatherapy designed to accentuate your beauty sleep for your day of romance.
It's true, Costa Rica is a premier wedding destination that rivals some of the largest properties in Mexico or the Caribbean. What makes the region's wedding resorts so irresistible isn't just the well-manicured lawns or golf courses; rather, its natural beauty and a host of stellar on-site services elevate every ceremony. What's more? You are guaranteed an exclusively remote wedding experience, far removed from the bustling traveler-heavy beaches of other destinations. A Costa Rica wedding achieves such privacy, all while fulfilling an amenity-rich retreat.
Curious about more of our vivacious Costa Rica wedding resorts? Follow the button below to view more incredible properties: