Resort: Majestic Elegance Costa Mujeres
Location: Cancun, Mexico
Resort Group: Majestic Resorts
Opened: 2019
Package Costs: $1250-1750
Venues: 3
Today we're featuring the effervescent Majestic Elegance Costa Mujueres in the radiant seafront escape of Cancun, Mexico. One of the newest installments of the Majestic Resort chain, the coastal wedding hotel guarantees expansive venues and customizable packages. Follow below as we feature our wedding resort spotlight on the Majestic Elegance Costa Mujeres resort: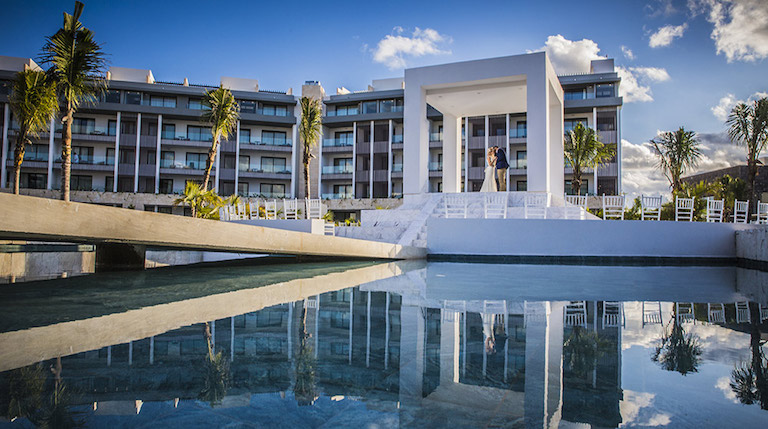 Featuring the latest in contemporary wedding venue design, Majestic Elegance Costa Mujeres showcases alluring spaces that will add a futuristic flair to your ceremony. All equipped with state-of-the-art A/V technology, the resort provides 3 glamorous spaces capable of accommodating anywhere from 50 to an unlimited number of guests, making the property ideal for large destination weddings.
Because of its location along the sun-baked shores of the Caribbean Sea, the resort's venues will consistently deliver majestic ceremonies with immaculate vistas. Whether you're taking in a magnificent view of the azure waters from the elevated Sky Terrace or seeking a ceremony imbued with emerald flora, Majestic Elegance ensures that your wedding is aesthetically striking.
<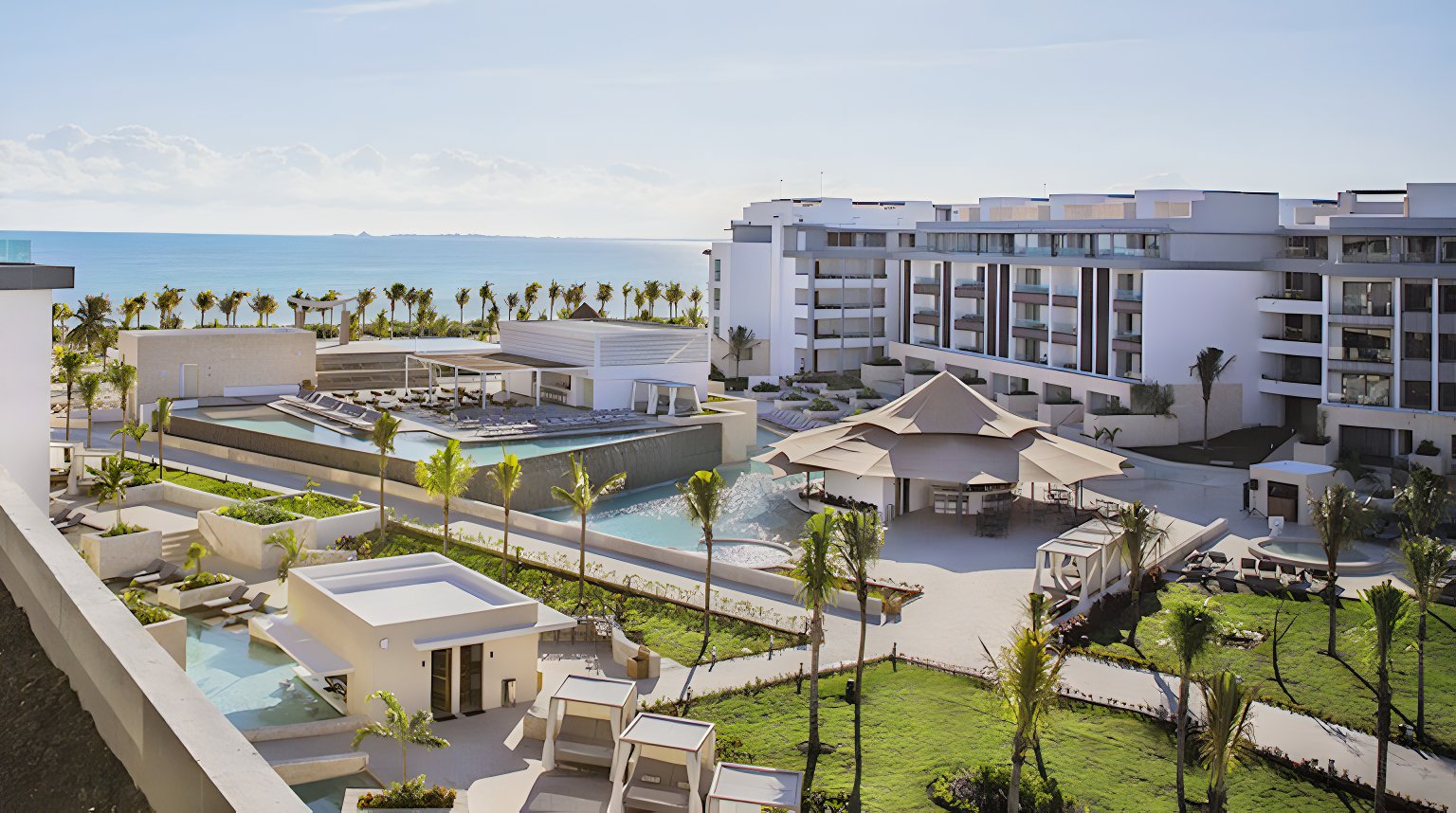 Boasting an expansive bevy of activities and on-site excursions, Majestic Elegance will have you and your guests consistently enthralled. Take an immersive tour of the zen-inducing spa, where a blend of unique treatments will encourage a stress-free wedding week. Traveling with a bridal party filled with golf enthusiasts? Look no further than the Puerto Cancun Golf Course, a glorious stretch of perfectly manicured fairways just a short drive from the property. Additionally, all wedding guests are pampered with daily butler service, delivering the finest premium alcoholic beverages and delectable dishes 24/7.
For wedding parties desiring a more active, fast-paced itinerary, Majestic Elegance Costa Mujeres is the solution. Less than 30 minutes away from downtown Cancun, guests can relish in the height of Mexico luxury. With world-class shopping centers, gourmet restaurants, and dazzling nightclubs, Cancun proper represents an opulent excursion-rich location idyllic for afterparties.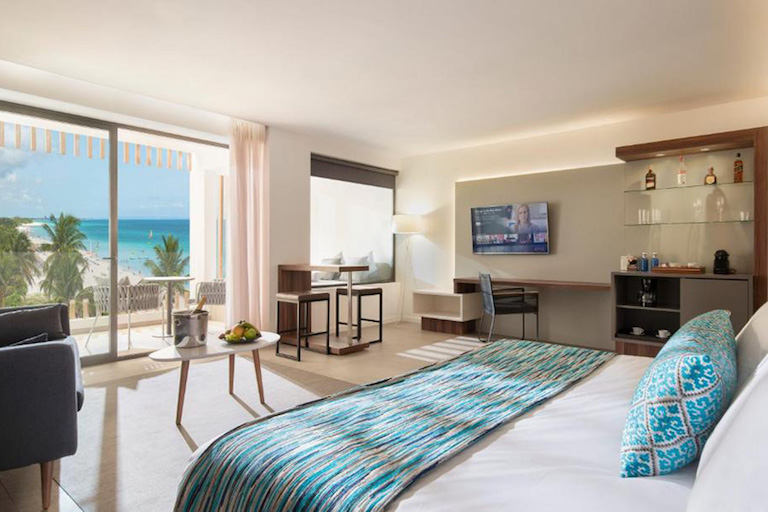 Majestic Elegance Costa Mujeres is ideal for large destination wedding parties with big budgets. Standard accommodations include one king or two queen beds, a jacuzzi, a private balcony or terrace, air conditioning, full bathroom with walk-in shower, smart tv, bathrobes, and a stocked minibar.
To see more of our partnered wedding resorts, click the button below: