Resort: Hard Rock Los Cabos
Location: Los Cabos, Mexico
Resort Group: AIC Resorts
Opened: 2019
Package Costs: On request
Venues: 4
Today we're featuring the bustling Hard Rock Los Cabos in the vivacious oceanside gem of Los Cabos, Mexico. Featuring a selection of customizable, rock-star wedding packages with gorgeous venue vistas, AIC Resort has delivered newlyweds the star treatment since its recent inception in 2019.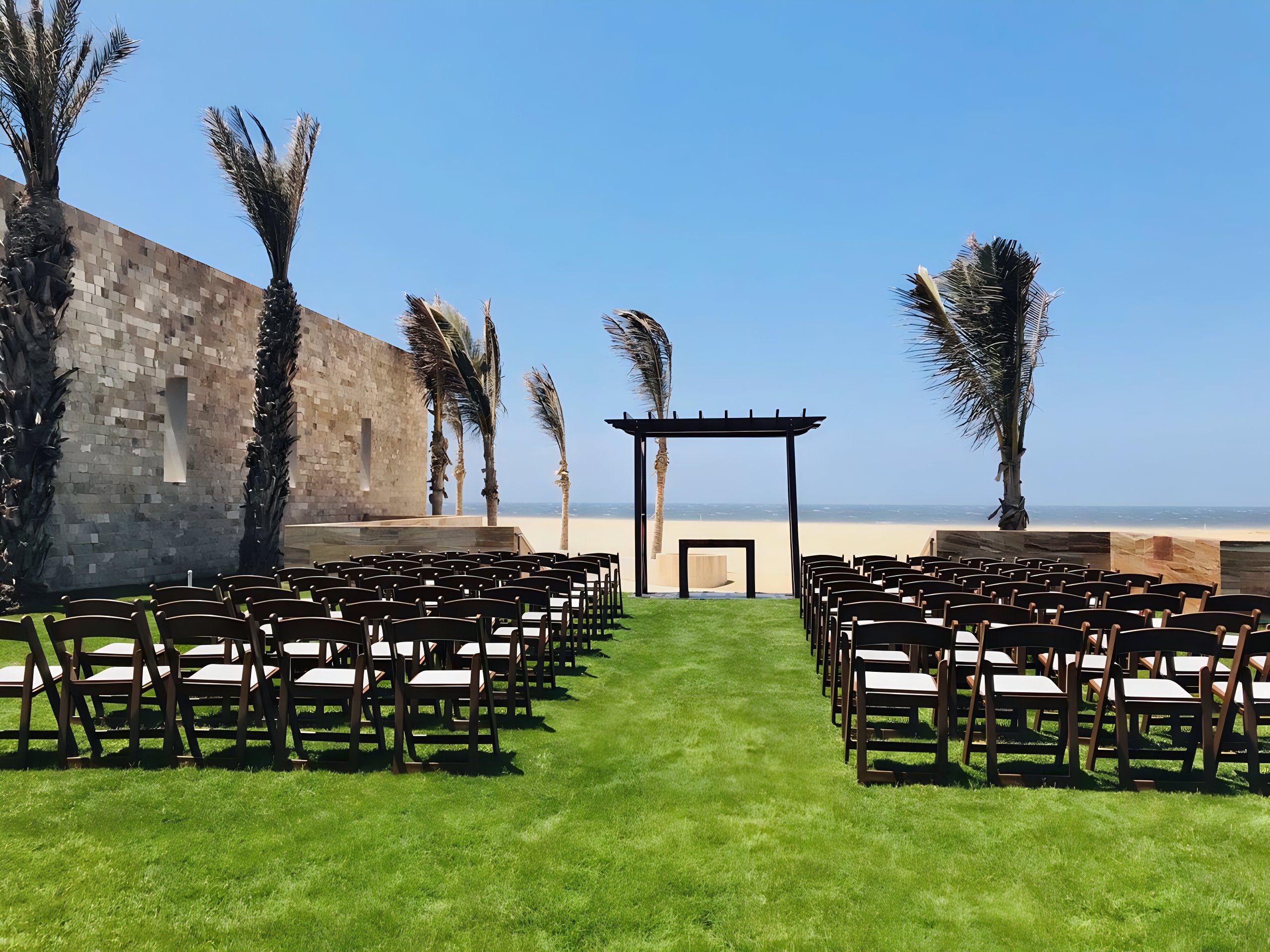 As the newest property in the Hard Rock Hotel chain, Hard Rock Los Cabos garners the latest advancements in A/V technology, not to mention immaculate venue spaces with handcrafted gazebos and mouth-dropping seafront views. Offering 4 enchanting spaces capable of accommodating anywhere from 100 to 500 guests, the resort is best suited for large wedding parties.
Regardless of where you host your ceremony, the property's immersive spaces will instantly elevate your dream destination wedding. From the breathtaking sunset-laden beach altar to a charming traditional indoor chapel, Hard Rock Los Cabos will naturally transform your romantic vision into a reality. Have a particular day in mind that's widely coveted by other couples? Worry not, the hotel will host no more than 5 weddings per day, guaranteeing all wedding parties their preferred ceremony date.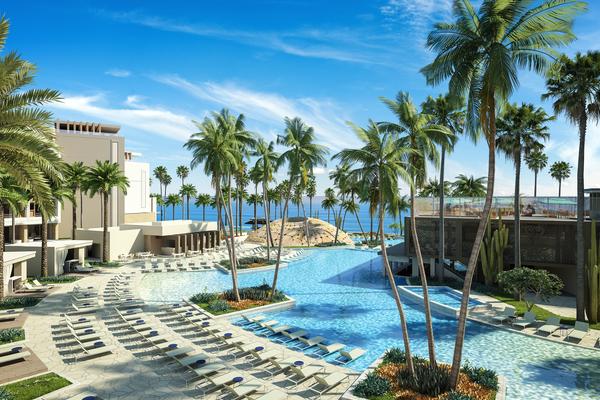 If you're looking for excursions to keep your guests entertained or even add to your wedding week itinerary, Hard Rock Los Cabos has you covered. Providing a seemingly endless list of on-site activities, you and your guests can leverage professionally taught culinary classes, or get the beach body in shape at the state-of-the-art fitness center. Bridal parties and groomsmen alike can also take advantage of the resort's delectable fine dining options, all serving mouthwatering cuisines and top-shelf cocktails.
Just a short drive from Los Cabos' effervescent city center, the property is close to dazzling excursions such as world-famous nightlife and guided desert ATV tours. For travelers desiring a more active wedding getaway, guests can soar through the pristine air via adrenaline-pumping zip-line courses, or even take a catamaran tour of the Arch of Cabo San Lucas, a globally-acclaimed natural rock formation.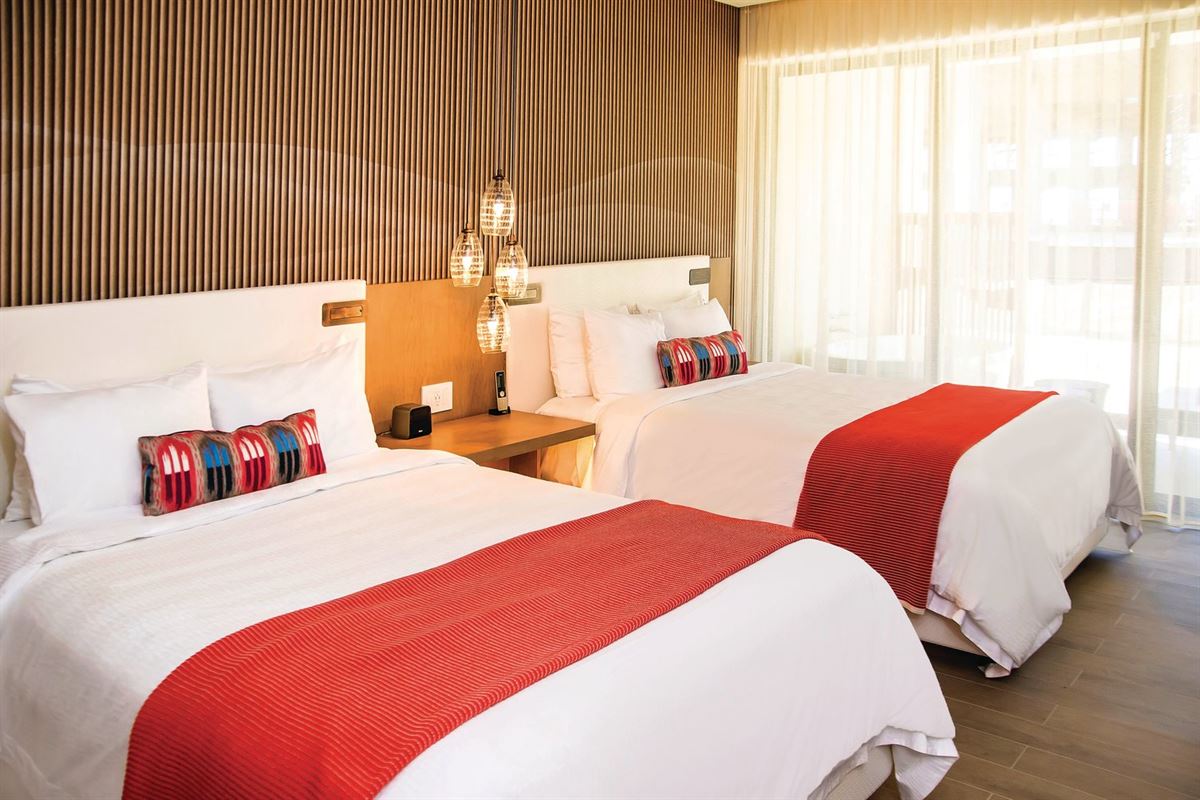 Hard Rock Los Cabos is ideal for large destination wedding parties with big budgets. Featuring elegant suites with exclusive accommodations, rooms include a private balcony, stocked minibar, air conditioning, and coffee maker.
To see more of our partnered wedding resorts, click the button below: