If you're looking for a truly memorable wedding experience, then a destination wedding is the way to go. And there's no better place to hold a destination wedding than the Caribbean or Mexico. These two regions offer a wealth of stunning wedding locations, each with its own unique flair.
From the powdery white beaches of the Bahamas to the colonial charm of Guatemala, there's something for everyone in the Caribbean and Mexico. With so many amazing options to choose from, it can be tough to narrow it down to just one favorite destination wedding location.
To help you out, we've compiled a list of the 10+ best Caribbean and Mexican wedding locations. So whether you're looking for a luxurious resort or a more intimate setting, we've got you covered.
What Makes One of Our Best Destination Wedding Locations?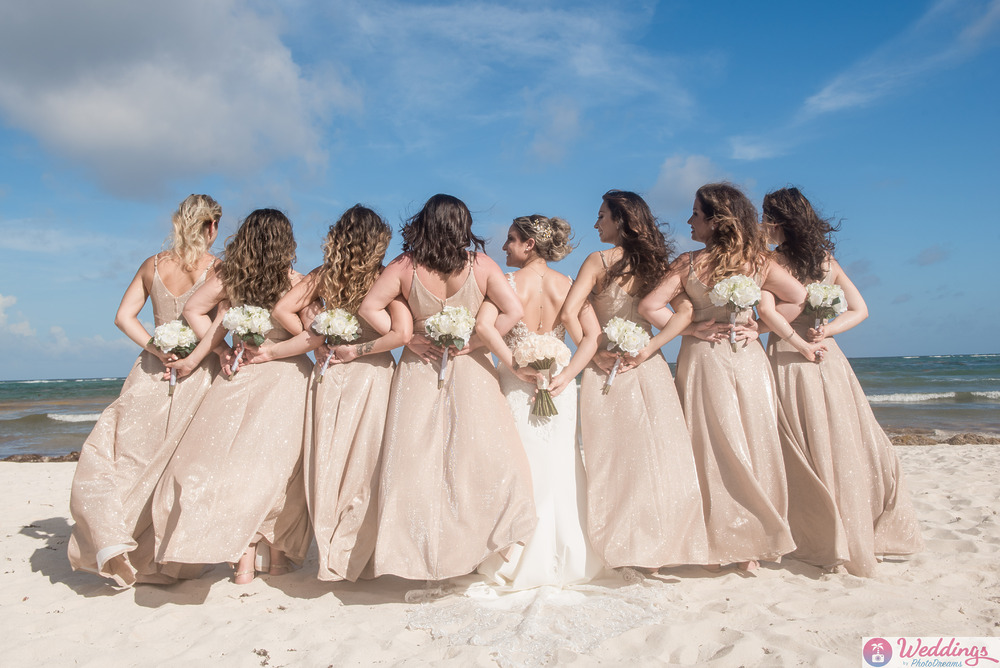 When choosing the best destination wedding locations, look for ones that offer:
1. A romantic, scenic backdrop:
There's nothing like saying your "I dos" surrounded by sparkling blue waters, white sand beaches, or lush tropical views. Whether it's a beachfront ceremony or atop a hill overlooking the Caribbean countryside, make sure the view is something you won't forget for a lifetime.
2. Culture and activities:
Choosing one of the best destination wedding locations means being able to experience something new together. Look for spots that offer a mix of adventure and relaxation, and plenty of nearby sites and activities to enjoy as a couple or with your guests.
3. Proximity and convenience:
When planning a destination wedding, you want to make sure that the location you choose is close enough to make travel efficient and easy to access. This way everyone can enjoy the beautiful venue and not have to worry about too much driving or travel time. If your favorite destination wedding location is a bit further away from the airport, make sure you share the expected travel time with guests.
4. Luxury accommodations:
Destination weddings are a once-in-a-lifetime experience, so luxury accommodations can help make your guests feel special. Look into hotels and all-inclusive resorts in your destination that offer onsite amenities such as pools, spas, fine dining, and recreational activities. Book your group with Destify and secure great rates upfront with the ability to pay off your total over time.
5. Wedding planning:
The ability to plan weddings involves a great deal of skill and knowledge. For your wedding planner to be successful, they should have the following qualities:
Organizational prowess; great wedding planners have exceptional attention to detail, plus solid time management skills and the capacity for multitasking.
A comprehensive understanding of all aspects of wedding planning; top planners are well-versed in every element that goes into a successful event.
An artistic sensibility; skilled planners should have an eye for trends and aesthetics, plus an understanding of how to bring couples' visions to life.
Advised interpersonal interaction; professionals who plan weddings must interact well with vendors, couples, and anyone else involved in the process.
Flexibility; dealing with unexpected scenarios is part and parcel of being a wedding planner – experts must be able to adjust quickly while staying composed under pressure!
Where Our List Takes Us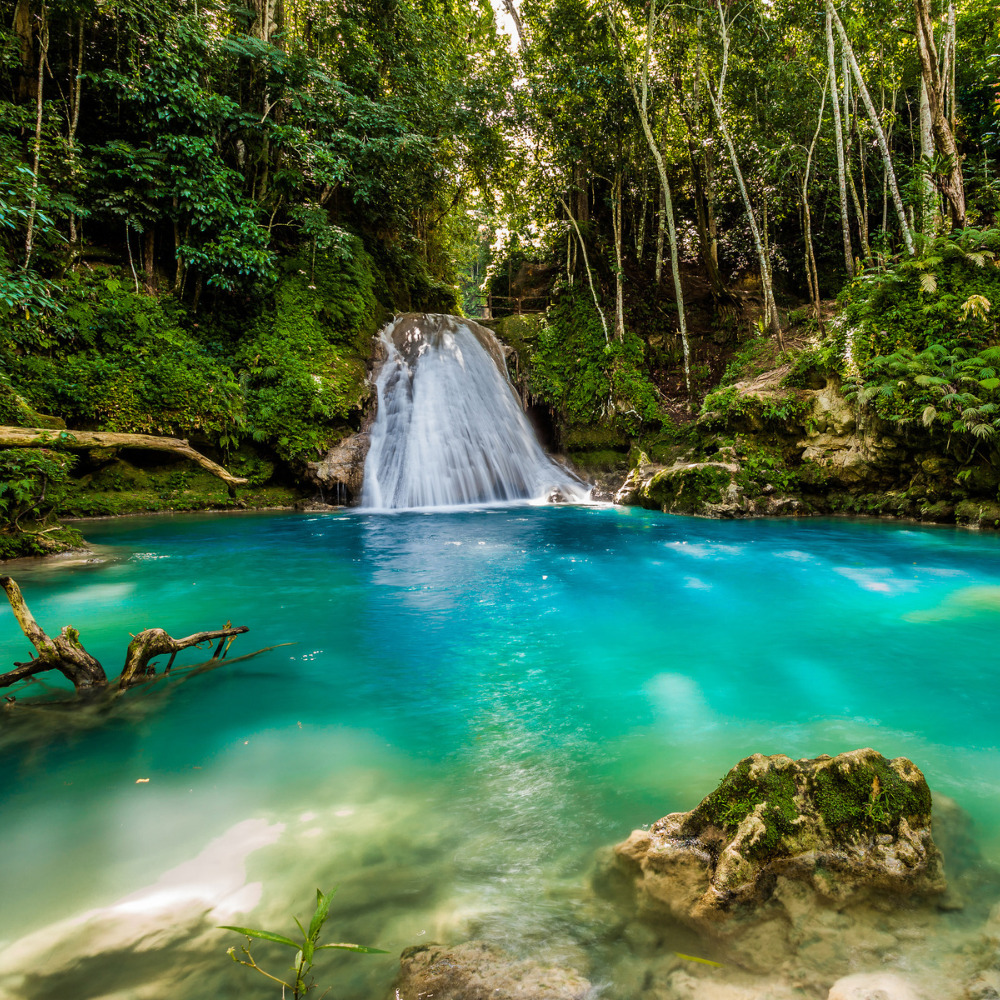 For those seeking a truly luxurious experience for their wedding, the Caribbean is hard to beat. With its many beaches, stunning resorts, and a blissful sense of relaxation, it's a great place to exchange your vows. Whether you're looking for wild adventures or a peaceful escape, there's something for everyone.
One of the most popular Caribbean wedding spots is the Dominican Republic. With its gorgeous beaches, vibrant culture, and luxurious resorts, it's all so serene. Punta Cana is an excellent spot for a beach wedding. Other popular Caribbean wedding spots include Antigua, Saint Lucia, Jamaica, and the Bahamas.
Mexico has some of the world's most famous beaches and vibrant cultures. It's an excellent spot for an unforgettable wedding experience. Whether you're looking for a relaxing escape or exciting nightlife, Mexico has it all. Cabo San Lucas is one of the best wedding spots for those with a bit more of a budget. With its beaches, luxury resorts, and vibrant nightlife, it's sure to provide something every guest will enjoy.
Other popular Mexican wedding destinations include Puerto Vallarta, Cancun, and the upcoming area of Huatulco. These spots offer plenty of unique activities for your guests, from adventure tours to traditional Mayan ceremonies. And with its wide range of accommodation options and stunning landscapes, Mexico is a great place to host your destination wedding.
Are you ready to explore the best destination wedding locations in full? Let's get started:
Tulum, Mexico
Tulum, Mexico is a fantastic destination wedding location for adventurous couples. Not only is it vivacious and affordable, but it also has some of the best beaches and resorts in the world. With its sunny weather, lush landscapes, and amazing culture, it will make your dream wedding come true. The Mayan ruins, amazing cenotes, and stunning sunsets will provide an unforgettable backdrop for your big day. With a growing nightlife scene, and natural wonders all around, you can have an amazing celebration. Tulum is an excellent spot for a wedding and also simply a great place to explore.
Punta Cana, Dominican Republic
Punta Cana is a romantic and beautiful destination for weddings. There are many luxury resorts to choose from, offering breathtaking beaches and lush tropical gardens to provide something for everyone. The wonderful weather and the nearby islands, mountains, and rainforests make this a dreamy destination for any couple looking to say "I do." Punta Cana has a great selection of wedding packages to suit your needs and budget. From intimate beachside ceremonies to dramatic cliff-side receptions, Punta Cana has a romantic wedding spot for you.
Montego Bay, Jamaica
Montego Bay, Jamaica is an excellent choice for a relaxing destination wedding. Island time is a way of life here. This city is a popular wedding destination for couples who want to exchange their vows on the Caribbean Sea. With its sheltered ocean bays, bright blue skies, white sandy beaches, and lush green mountains, it's no wonder why so many people have chosen this destination wedding location before. Depending on your needs, there is a wide selection of wedding venues, from gorgeous beachfront villas to garden sanctuaries.
Los Cabos, Mexico
A destination wedding in Los Cabos, Mexico is an excellent choice, especially if you like to party. The city has an amazing blend of luxurious amenities, stunning landscapes and beaches, and amazing weather all year round. You can find resorts and hotels to accommodate any size wedding, including beachfront wedding destinations, that provide diverse cuisine and services. Plus there's plenty to do, from sail rides to famous El Arcos off the beach, to a popping nightlife and club scene.
Riviera Maya, Mexico
Riviera Maya, Mexico invites the curious, offering seclusion and a Mayan culture to explore. This is a popular spot for weddings and honeymoons due to its stunning beaches, variety of accommodation options, and rich heritage. You and your wedding guests can do plenty of activities here, such as snorkeling, Mayan ruins, swimming in cenotes, exploring wildlife sanctuaries, kayaking, zip-lining, and more. Plus, because of its closeness to America, it is often a more affordable option than other tropical destinations.
Papagayo, Costa Rica
Head to the jungles of Papagayo Costa Rica for a stunning destination wedding location. The peninsula is full of stunning natural scenery, romantic sunsets, and a variety of resorts. These luxury resorts provide an ideal setting for wedding ceremonies and receptions for couples wanting an intimate and exclusive wedding. Papagayo's ample beaches are especially suited for beachfront ceremonies. These beaches provide a unique and reliable opportunity for couples and their guests to bask in the dark Pacific Ocean. The tropical weather will enhance your wedding experience, as temperatures rarely dip below 80 degrees.
Aruba
Yes, Aruba is a great destination wedding location. With its Caribbean beaches, clear waters, and stunning sunsets, your special day will be stunning in Aruba. Aruba also offers excellent all-inclusive packages with venues and vendors to help plan a dream wedding. Everything you'll need for your destination wedding is within reach, from exclusive beachfront hotel packages to outdoor options.
Curacao
Curacao is one of the best destination wedding locations for couples who seek exclusivity and an island with cultural significance. With stunning beaches, lagoons, and diverse people, it is the perfect setting for a memorable and unique celebration. Curacao can provide the ideal venue, delicious local cuisine, and top-level service, whether you want a beach or a city-themed wedding. Couples can choose from elegant resorts, and explore fun activities. Various wedding planners and services are available to assist couples with their dream weddings.
Cozumel, Mexico
This island is known for its stunning Caribbean waters, stunning beaches, and breathtaking Mayan ruins. From the tranquil waters of the Caribbean Sea to the beautiful surrounding jungle, the island of Cozumel offers a variety of different settings for a gorgeous day of celebration. Whether your wedding is casual or formal, packing a few extra items such as sunscreen, a hat, sunglasses, and sandals, should be a priority. The cuisine on the island is also some of the best in Mexico. There are a wide variety of wedding venues on the island to choose from – from luxury resorts to smaller boutique hotels. You can choose a unique outdoor venue with a breathtaking ocean view or a romantic beachfront ceremony.
Huatulco, Mexico
Huatulco, Mexico is an ideal destination wedding location. Located on the Pacific Coast of Mexico with nine secluded bays and over thirty beaches, the region offers diverse landscapes and shorelines, from secluded coves to lush tropical forests. It boasts year-round warm weather and a relaxed atmosphere, making it a great choice for couples planning their special day. There are a variety of spectacular local wedding venues, ranging from high-end resorts to family-run boutique hotels and beachfront villas. With its many idyllic wedding venues, professional event planners, and exceptional service, Huatulco is a one-of-a-kind place for couples to start their happily ever after.
Antigua
Antigua is a beautiful Caribbean island ideal for a dream destination wedding. Pristine white-sand beaches, crystal-clear turquoise waters, lush tropical forests, and spectacular views of the Caribbean Sea surround the island. Antigua is well-known as a romantic destination, making it a popular choice for couples looking to tie the knot in a paradise setting. A variety of wedding venues exist on the island, from grand resorts to intimate beachfront settings, so you can be sure to find the perfect spot for your special day. Whether you are looking for a traditional beach wedding, a luxury all-inclusive resort wedding, or something a bit more unique, Antigua will not disappoint.
St. Lucia
The island of St. Lucia offers unique emerald waters you have to see to believe. St. Lucia is home to some of the best restaurants and resorts in the Caribbean and outdoor activities such as snorkeling, hiking, and sailing. This Caribbean Island is also home to many unique festivals throughout the year, such as Carnival and the world-renowned Jazz and Arts Festival. It's a great spot for a romantic celebration and honeymoon. The island is full of several luxury resorts and villas and offers a variety of activities from scuba diving to zip-lining.
Puerto Vallarta, Mexico
The city is home to incredible mountains, waterfalls, and beaches, as well as a burgeoning culinary and arts scene that has made Puerto Vallarta one of Mexico's most popular tourist destinations. It is also home to some of Mexico's most lively nightlife and vibrant escapades. From its stunning landscapes to its vibrant culture, Puerto Vallarta is a unique and spectacular place to choose as a destination wedding location.
Conclusion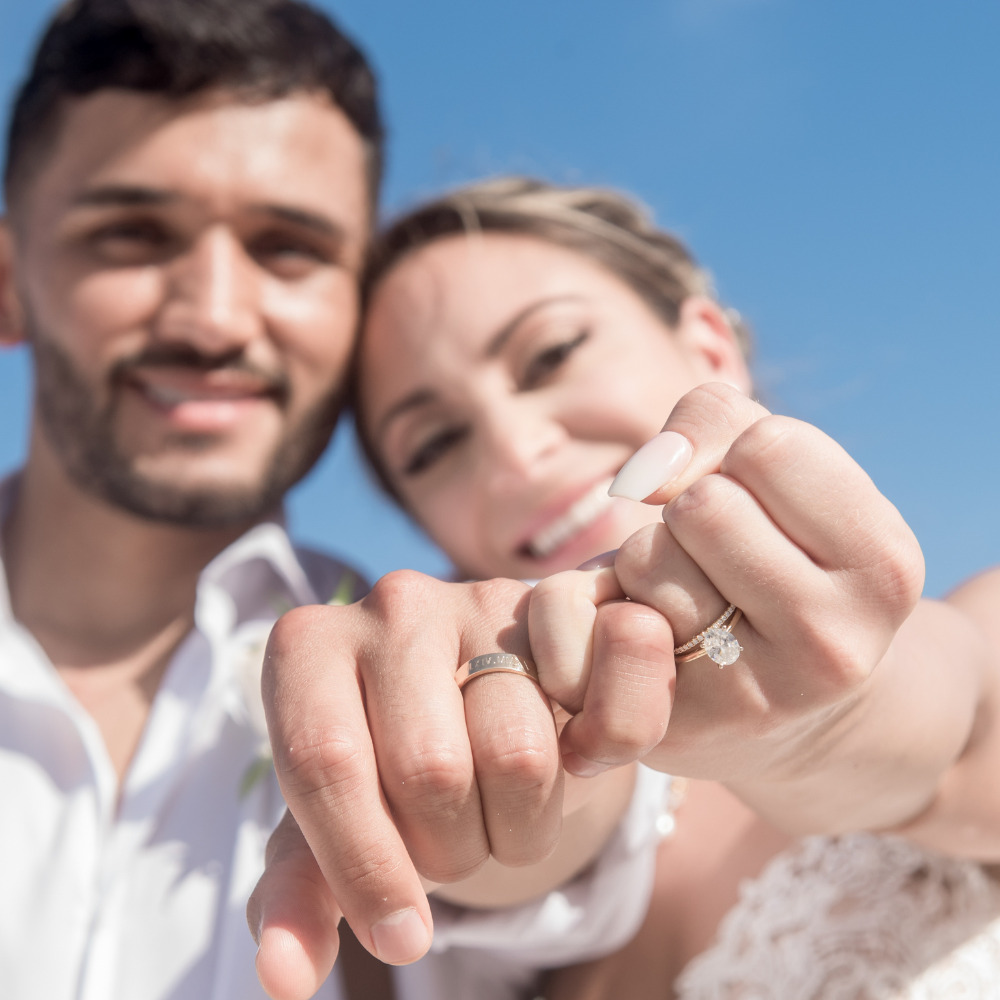 Traveling with a large group to Mexico or the Caribbean can make for a fun and adventurous destination wedding. Mexico and the Caribbean boast numerous vacation spots that offer something for everyone. You have plenty of choices depending on your group size, your budget, and the type of wedding you are looking for.
From all-inclusive beach resorts to secluded villas with full-service amenities, you can find an amazing destination wedding location that your whole group will enjoy. Many resorts and villas offer activities like swimming, snorkeling, sailing, whale watching, fishing, and kayaking. For those looking for more adventurous activities, there are lots of options depending on your location. Activities like zip-lining, biking, mountain climbing, and water sports are popular choices.
Of course, if you're looking for a quieter retreat, there are plenty of tranquil spots for relaxing and taking in the stunning beauty of the beaches and mountains. You can also explore the local culture, visit historic sites, and enjoy the local cuisine. No matter where you choose in Mexico or the Caribbean, you can expect a vacation no one will ever forget.
The Caribbean and Mexico offer some of the best destination wedding spots in the world. With its stunning beaches, vibrant cultures, and luxurious resorts, it's sure to enthrall guests of any age. No matter what kind of wedding experience you're looking for, you're sure to find something that's perfect for you in the Caribbean and Mexico. So why wait? Start planning your destination wedding today!