It's been a year since your enchanting destination wedding. You're doing some spring cleaning when you find the photo album from that magical week. Flipping through pages filled with beaming smiles and ocean backdrops, the thought occurs: thank goodness for destination wedding photography.
Destination wedding photography encapsulates the essence of your special day. From striking poses with your bridal party to capturing your first dance, these photoshoots will provide lasting memories for you and your partner. Let's explore how to secure the best destination wedding photographer for you:
How to Find a Destination Wedding Photographer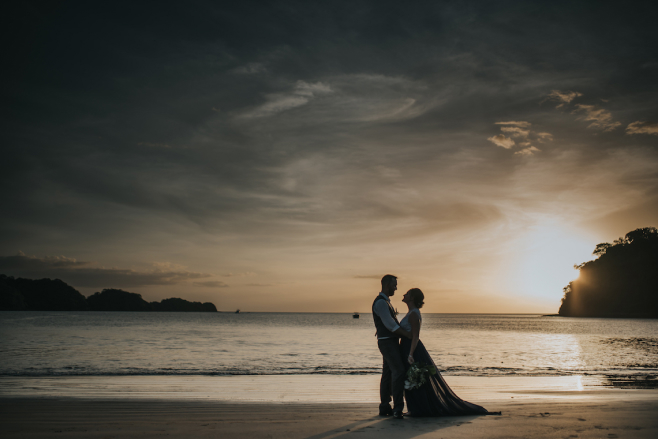 You don't have to look far to find a top-tier destination wedding photographer. Your ideal professional is probably less than an hour away. With most wedding photographers based in major cities, a brief Google search should do the trick. But how do you pinpoint which photographer best fits your needs? Well, let's look into the types of destination wedding photographers you can choose from:
Photojournalism: This style of destination wedding photography is all about telling a story. As compared to staged portraits, the photographer can capture candid, emotional moments.
Traditional: Traditional destination wedding photography, a more formal, classical photography style, involves plenty of posed shots.
Fine Art: All about compositions and stylized pictures that are dramatic. It's a contemporary approach that produces pictures that are frame-worthy.
Fashion: Consider this style if you want photos that concentrate on your apparel and look like they belong in a magazine. Talk of imaginative backdrops and distinctive poses.
Vintage: To give your wedding images a retro feel, this style of photography uses filters and other techniques.
How much does a destination wedding photographer cost?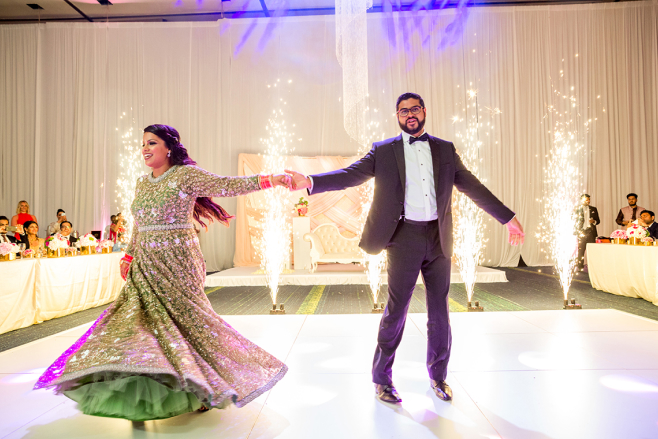 The quick response to how much a destination wedding photographer costs? It varies. The typical cost of the wedding photographer includes the following: tickets, lodging, meals, and transportation for two nights. Quotes run between $3,000 and $6,000 for most wedding photographers. Just add approximate travel prices for your particular destination to get a general idea.
How many photos do you get in a wedding package?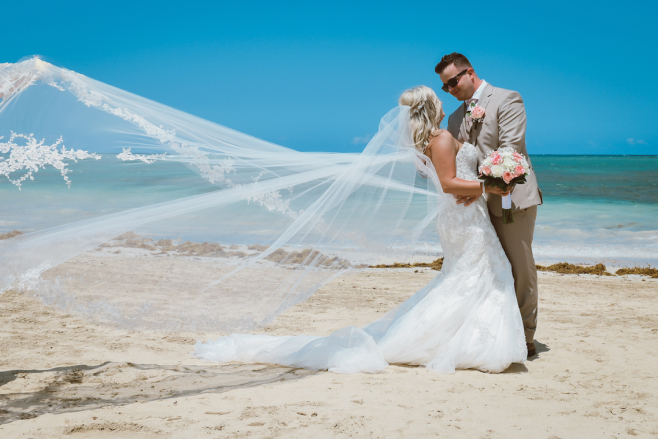 Interested in hiring a resort photographer? These on-site professionals also garner years of experience and positive reviews that'll elevate your wedding ceremony. Even better, resorts such as Hyatt Ziva Cap Cana include a photographer with their higher-tiered packages. As far as quantity goes, however, expect a pretty wide variance in the number of photos you receive. For example, Hyatt Ziva Cap Cana's photographer will provide the following services:
USB with 50 digital images
30 minutes of ceremony coverage
30 minutes photo shoot at beach/garden
This means possibly losing out on reception imagery. However, many wedding packages offer additional destination wedding photography with minimal fees. So, if you don't mind paying a little more for extra photos, then book a resort photographer for a longer period of time.
What should I expect from my photographer during my wedding week?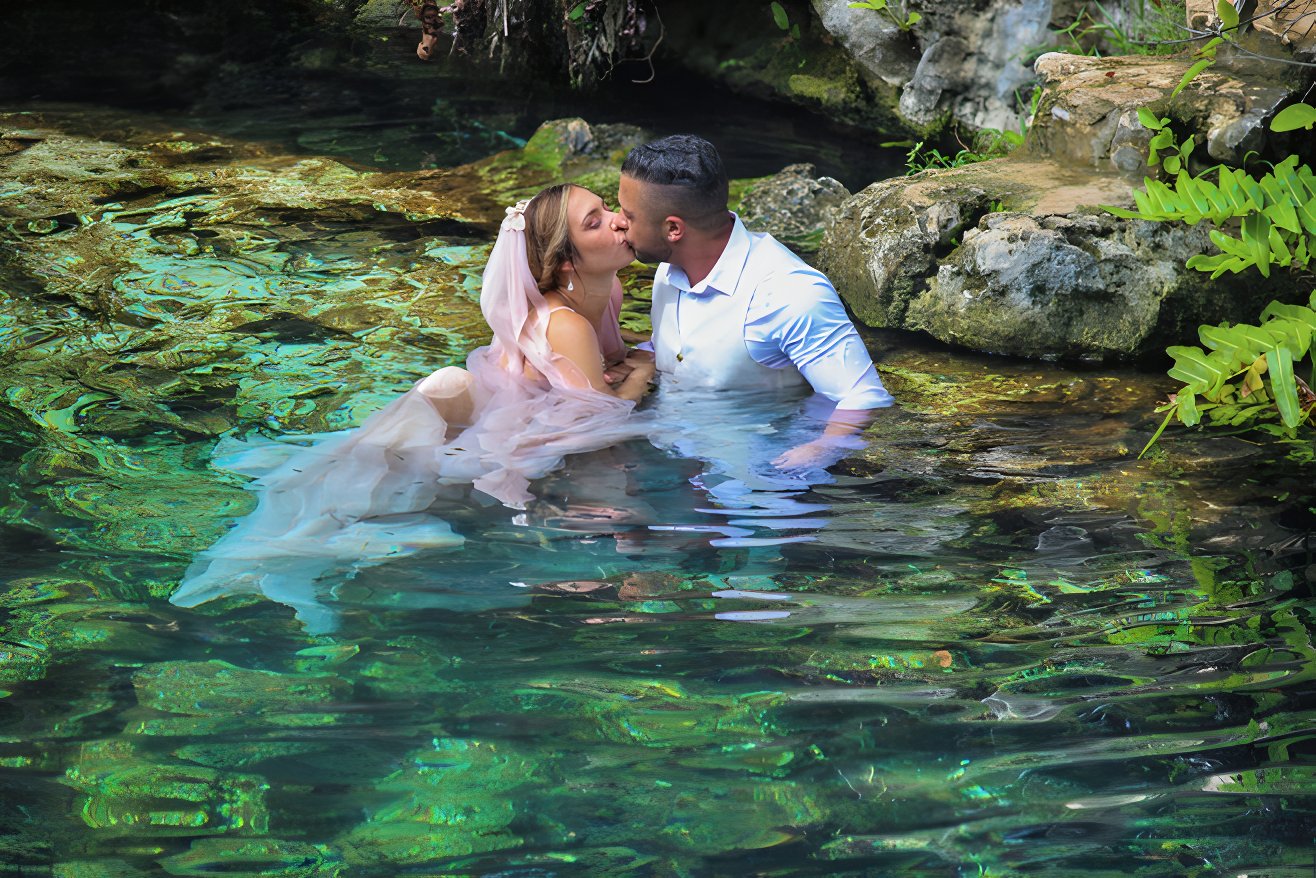 Well, that's also up to your to decide where and when you'd like to utilize your photographer. For your wedding ceremony, expect gorgeous backdrop shots of the entire venue. If you're on a beach, prepare for classic couple poses by the sea, as well as fun group pictures on the sand. Want to trash the dress? Your destination wedding photographer will be ready to capture the entire moment with burst photography.
If you're interested in a brunch photoshoot or family portraits, they will also be more than equipped to satisfy those desires. An important note: if you plan on using your photographer for more than one day, make sure you have enough money in the budget to pay for their additional accommodations.
What are the important questions to ask a photographer before booking?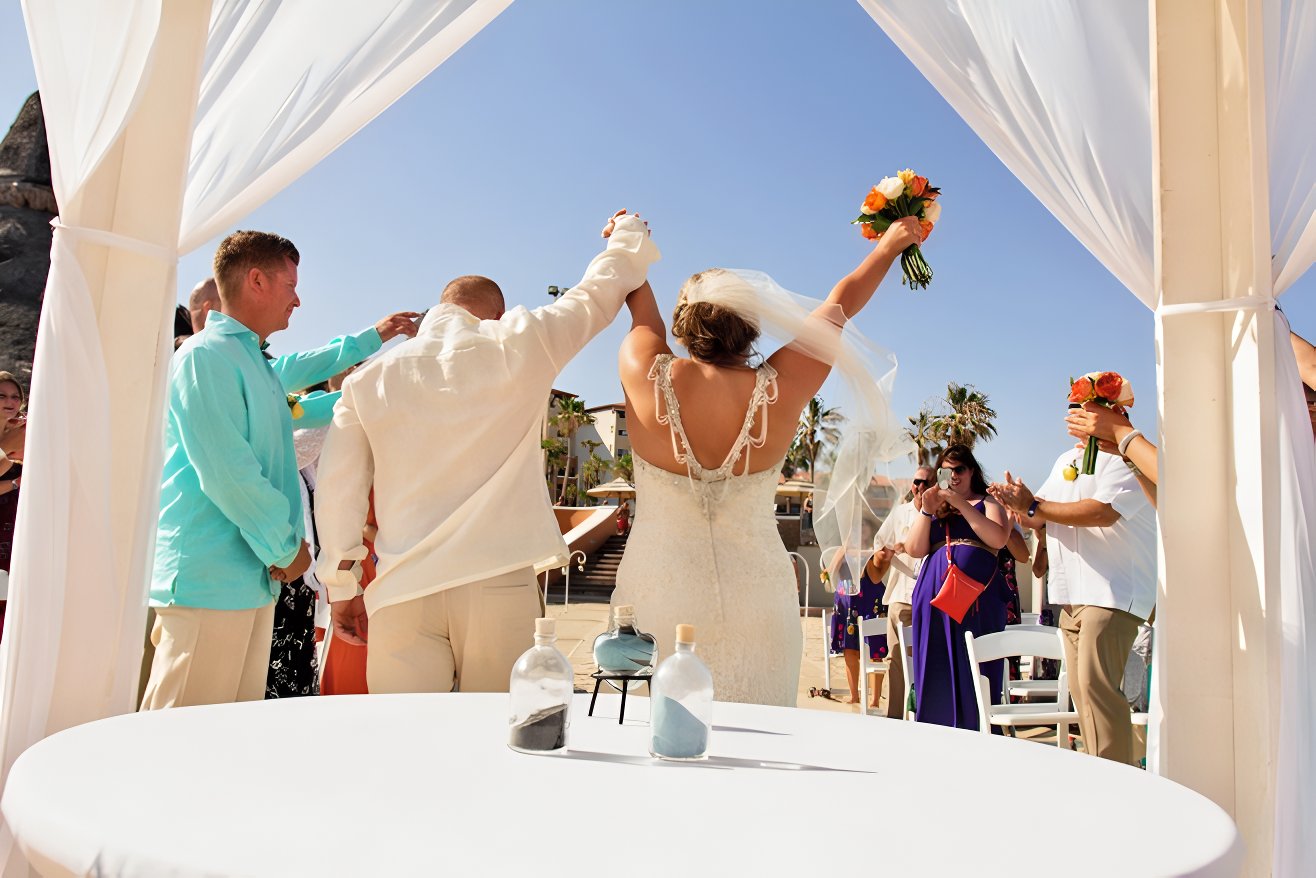 So, you've met your photographer, both parties connect well, and you're thinking about booking them for you wedding. Not so fast. Let's take a look at some questions that you can and should ask before you put a down payment on them:
How would you describe your style?
Can I see a full album from a wedding?
Have you ever shot a wedding in my venue before?
How much are your packages and what do they include?
What happens if an emergency comes up and you can't be present on my wedding day?
When and how will I receive my images?
How can my family members and friends order prints?
How many weddings do you photograph in a year?
What do you enjoy most about photographing weddings
Can I see a contract?
Aside from the stunning all-inclusive resort, destination wedding photography will complete your dream week of romance. No matter which photographer you hire, always remember: find the style that's right for you and plan your budget accordingly. Oh, and prepare your Instagram followers for weeks of well-deserved reminiscing and sun-soaked images.
Curious about when you should start booking your destination wedding? Explore our step-by-step destination wedding planning guide via the button below: